How do you find the best Graphic Designer for your Project?
Every successful business has several stages that culminate into growth.
When your business starts to grow, you can forget about a DIY approach to everything.
This is the time you need other people's skills the most.
Your visual brand identity will need some serious attention now, and a graphic designer is the best solution.
The problem is that there are many unanswered questions, for example:
● Do I know how to find the best graphic designer?
● How long does this process last?
● Do I hire short-term or long-term?
You will get the best information and tips for finding talented graphic designers.
You see, graphic design is backbreaking work, but it can be fun and rewarding for those who utilise their talents well.
Modern graphic designers work in difficult circumstances where they encounter health problems, copyright issues, clients' demands, etc.
While you cannot control these factors, you can at least choose your preferred designer.
The following sections will help you in this process.
1. Characteristics of the best Graphic Designers
What makes a top graphic designer?
This is a common question for people looking for graphic designers for the first time.
Here are some distinct characteristics of a talented graphic designer.
a. Continuously learning
Every expert has an innate desire to keep learning and improving.
Graphic design is very dynamic, and only talented designers can remain relevant for long.
Starting small does not matter.
The will to learn new things every day and be creative is more important.
b. Able To Receive Criticism Positively
I bumped into an advert for a skilled graphic design intern position the other day and noted something interesting.
The recruiter was searching for someone ready to accept constructive criticism.
We have all seen how some tech professionals detest criticism for their work.
A graphic designer who does not want to be corrected is simply not good enough because he or she may end up disappointing clients.
c. Several Relevant Skills
A talented graphic designer has more than average skills, with creativity being one of the most crucial.
However, such skills must be blended with modern technical skills to make the designer relevant.
The era of Rapidograph pens, T-squares and stat cameras is now gone.
Sketch, Dreamweaver, Adobe InDesign and Photoshop are the hottest tools now.
No one is sure how long these will last before others take over.
What does this mean for the present crop of graphic designers?
It shows that stagnation is the most significant career risk.
You want to select the person with the most relevant technical skills as a recruiter.
d. Personal and Business Skills
Everyone has realised the importance of business and people skills for graphic designers and other techies.
For success in this increasingly competitive world, it pays to know how to find and keep clients.
With excellent communication skills, the designer can establish and sustain healthy professional relationships with customers.
Such a graphic designer is pleasant to work with, whether short-term or long-term.
e. Finally, A Work Ethic To Match
Talent should also be crowned with hard work.
Every graphic designer should be prepared to work long hours.
Newbie designers tend to forget this, only to be met by the bitter truth that success is largely out on the input given.
Remember that this is not a regular job; a graphic designer mostly does something new each time.
Is your prospective designer ready to sacrifice a few hours to complete a task?
2. Where Are These Professionals?
Graphic designers, as technologically averse as they can be, have many platforms for talent display.
Most designers use just one or a few of them to get the desired results.
Similarly, you can meet some of the best players on these platforms and hire them. Visit as many platforms as possible.
Here is a list of resources where you can find talented graphic designers.
a. Resume Websites
Nowadays, everyone is creating an online portfolio.
Graphic designers know that having an online presence gives them an edge over those yet to upload their details.
An obvious benefit of this kind of presentation is increased visibility.
Hiring managers can easily access a person's information and initiate contact.
I have in mind a favourite site referred to as Careerbuilder.com.
This site is attractive yet simple to use.
Monster.com is also reliable for graphic design resources.
They have a state-of-the-art interaction whereby employers can use the cloud, social media and mobile phones to connect with potential candidates.
You can be sure to get at least a few impressive candidates from their talent pool of millions.
Other resume websites to consider include jobs.net and hotjobs.yahoo.com.
b. Graphic Designers' Forums
Anyone interested in graphic design information can join new online forums for advice, tips and, of course, employees.
There are so many talented freelance graphic designers in these forums.
Howdesign.Com is one such forum.
Since serious discussions are happening all the time, you can meet an expert within the first few minutes.
Graphicdesignforums.co.uk is also impressive, although it tends to focus more on UK audiences.
c. Other Sources of Graphic Designers
If other methods of finding talented graphic designers do not yield fruit, I will urge you to turn to a first method-job board.
Many employers and job seekers still use job boards as a meeting point.
Job seekers create profiles on these platforms and upload their application letters and resumes.
These sites have progressed with technology and are already using mobile apps.
Traditional job boards to try to include Freelance Switch, Coroflot, Simply Hired, AIGA Design Jobs and Smashing Magazine.
Beyond job boards, it is essential to visit classifieds such as Craigslist.org and classifieds.myspace.com for talent.
3. How to Attract Designers
Yes, recruiting talented graphic designers is hard, but you can improve your results significantly by adopting a tested strategy.
a. Create A Network
The first step is to establish a talent network that includes candidates who are not necessarily looking for work.
Those you may have rejected in the past should also be on this list.
Sourcing companies have applied this strategy successfully, so you need to consider using it.
Just because someone did not cut a particular role, it does not mean he or she cannot be suitable for another job.
Maintain that contact with your candidates and be ready to share progress within your organisation, so their interest in your company does not die.
These candidates should be your priority whenever you need a talented graphic designer or any other employee.
b. Update Your Career Site
Do you have a job site?
If not, you might want to read a recent report by Talent Board on Candidate Experience Research, which revealed that candidates prefer job sites for information about companies.
You may want to enhance your brand by updating your site regularly with this revelation.
A compelling and accurate site is a screening stop for candidates seeking to work for your organisation.
You can get much input from the best web hosting providers.
c. Enhance Your Social Media Presence
Social media has taken over common engagement platforms such as radio and newspapers.
Any firm not active on social media may lose much exposure to top talent.
Most young job seekers do not go further than social media. According to research by Glassdoor, 86% of the younger generation of job seekers prefer using social media.
To tap into the younger talented graphic designers, you must set up a robust social media strategy.
To know which social media sites graphic designers use, determine who the clients are first.
For instance, photographers are most likely on Instagram.
However, the general trend is that most professionals tend to use LinkedIn, so you might want to make a stop there.
Make sure that your LinkedIn profile portrays you perfectly.
Other popular sites for tech talent are Stack Overflow and Github. This does not mean you should not set up profiles on Twitter, Behance.net and other websites in this category.
In this increasingly technological world, you might need to find a graphic designer at one point.
If you are focusing on talented individuals, you are not alone.
Many hiring managers are looking for talent as opposed to experience.
Several studies confirm that hiring top talent is entirely worthwhile for any organisation.
Whichever approach you use, always pay attention to details.
What skills does the prospective designer have?
Does their keenness convince you to detail and communication style?
I have discovered that the perfect way to establish this relationship is to offer a trial project.
For example, you could ask the candidate to design a small advertising piece.
This short-term commitment brings to light issues regarding the candidate's capabilities and professionalism.
If the collaboration works, you will have found a talented graphic designer worth hiring for a longer term.
7 Tips to Find the Best Graphic Designer for Your Business
So you've decided to find the best graphic designer? Great!
The look and feel of your business are critical, so getting a professional to ensure you look your best is a smart move.
However, choosing the right designer is difficult.
Graphic designers will often have a personal style, and you need to ensure that you not only like it but also that it fits your brand's personality.
To add to the complexity, it's unlikely that you are well-versed or connected in the design industry, so you don't even know where to start to find the best possible candidate!
This blog should help. We'll look at all the essential things to consider when finding a designer who is right for you.
The goal is to find someone proficient that you can have a long and comfortable relationship so that all of your design content fits a particular theme and you can work efficiently.
Choosing a designer isn't just about talent or price; they need to be easy to work with and offer creative and unique solutions to design problems.
This person will be an extension of your business, so it is worth taking the time to choose the right candidate.
Let's look at the things you should consider.
Tip 1: Define your goals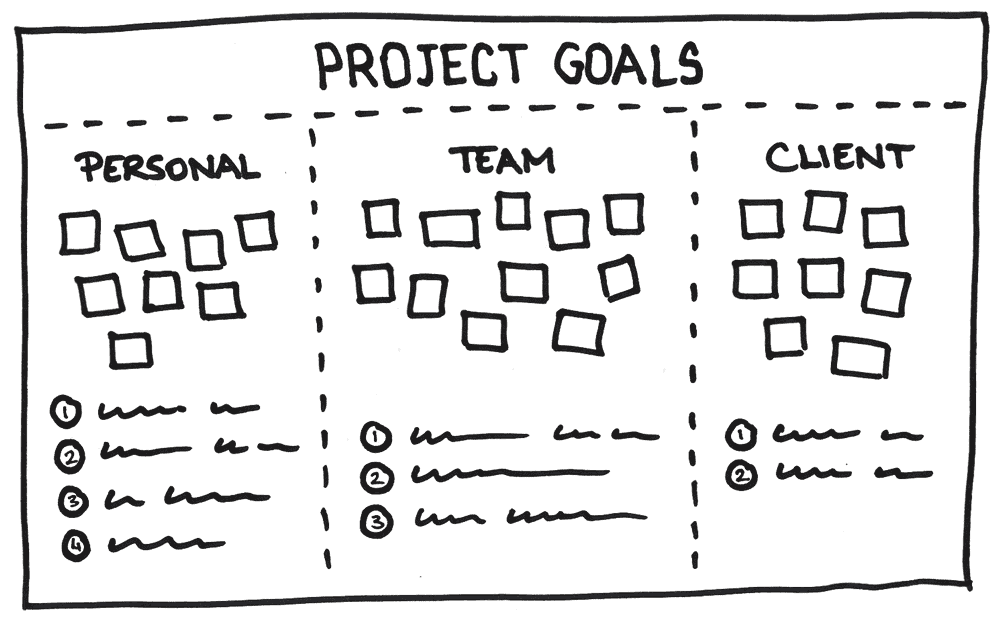 The first thing you need to understand is your project's goals and expected outcome.
This makes you a more accessible client to work with for the designer and increases the chances that the end product will be to your satisfaction.
The more background information you can give a candidate, the better the proposal they will provide you, making the selection process much more straightforward.
It would be best for you to sit down and write a creative brief that offers the following information:
Details about your company
Objectives of the project
Specific qualifications
Deadlines
Reference material
Potential issues
Basically, the better candidates understand the project, the easier it is for them to meet your expectations in a proposal.
Tip 2: Understand basic graphic design skills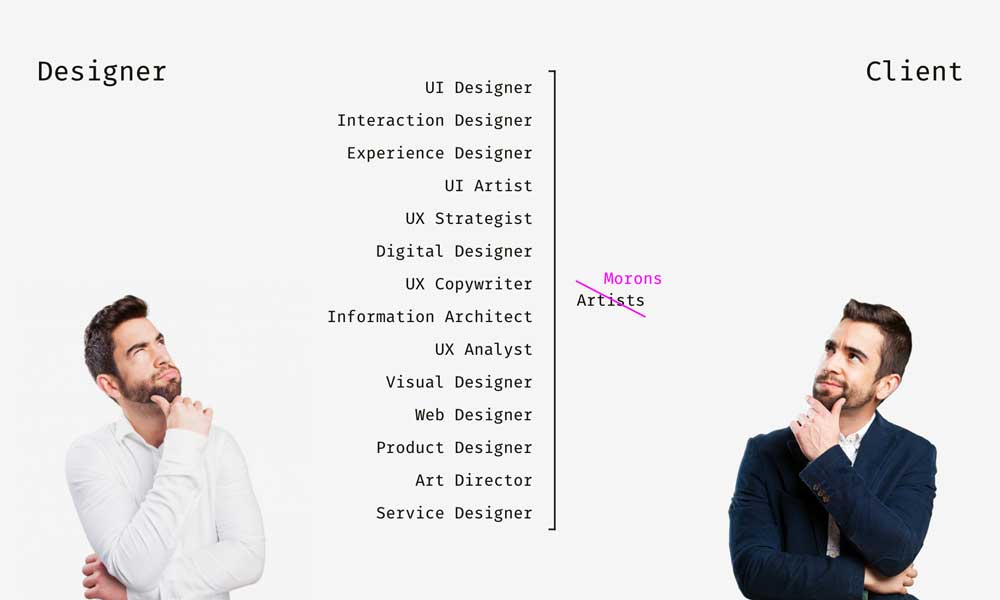 The best way to get the product you want is by knowing a little about how that can happen.
A basic understanding of graphic design types or skills will help you review proposals.
We're not saying you need to become an expert to the point that hiring a graphic designer is void; just research enough that you aren't clueless about cars when you visit the mechanic.
If, for example, you will be working with many photographs that need editing, you'll want someone proficient in Adobe Photoshop.
Matching the skills you need for the designer's abilities is a great way to ensure you get the quality and type of work you are after.
Tip 3: Go further than the portfolio
Most graphic designers will have great-looking portfolios; they are designers, after all!
(On this point, if their portfolio doesn't look great, it's a hard pass).
However, you want to know a little bit more before committing to someone.
Ask something unexpected as part of your interview process; throw them in the deep end a little.
You want to understand their creative process better and see how they think on the fly.
You can do this by presenting them with a problem unique to your business and assessing their solution.
You can also delve deeper into the portfolio and ask about their inspirations or processes for specific work.
This gets you into their creative mind, and you can see if their method might work with yours.
Tip 4: Go past a standard interview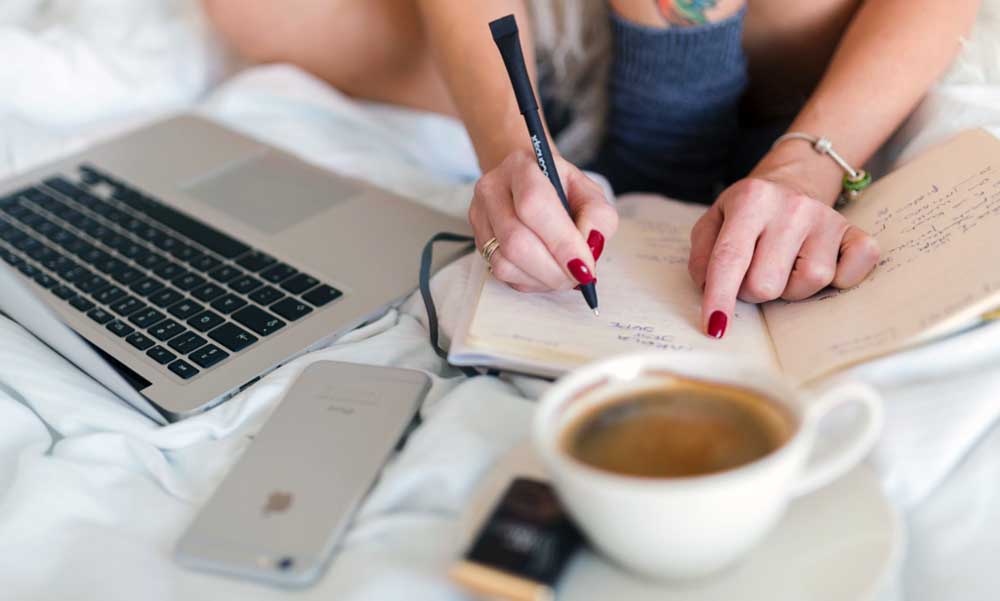 Asking standard interview questions isn't going to narrow your field of graphic design candidates.
Approach the interview process a little differently; ask them to prepare a small sample like a logo redesign, anything that will show their talent in a visual sense.
However, you will want to consider paying them for this, as it will take their time.
You can even ask for something small that you need as a trial run so that nothing is going to waste.
It's also essential to conduct your interview process in person or over a video call, not just by email or phone.
You'll get a better sense of what it might be like to work with them, and body language will tell you a lot about a person.
Tip 5: Understand what they need from you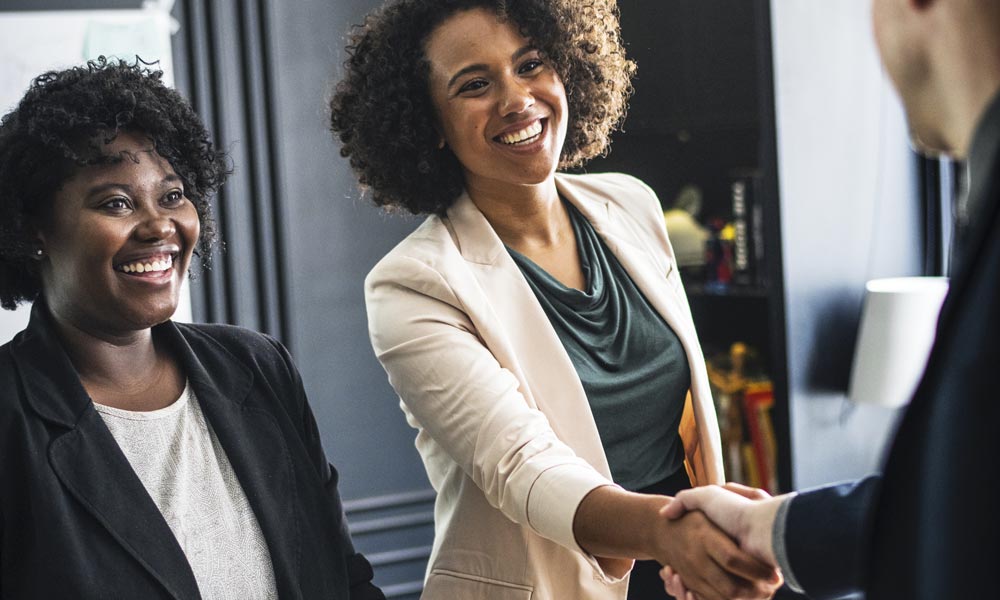 A good relationship with a designer is never a one-way street.
You'll want to help them by giving them whatever they need from your business so they can provide you with their best work and the most acceptable result.
You'll find that designers often ask for various documentation or artwork in certain file types, along with colour codes for your brand.
They will also ask for much feedback on proofing concepts and design choices as they attempt to understand your vision.
Smooth projects happen when the lines of communication are open, this will undoubtedly improve over time as well, but having a good rapport upfront is the best way to begin.
Tip 6: Know your customer and brand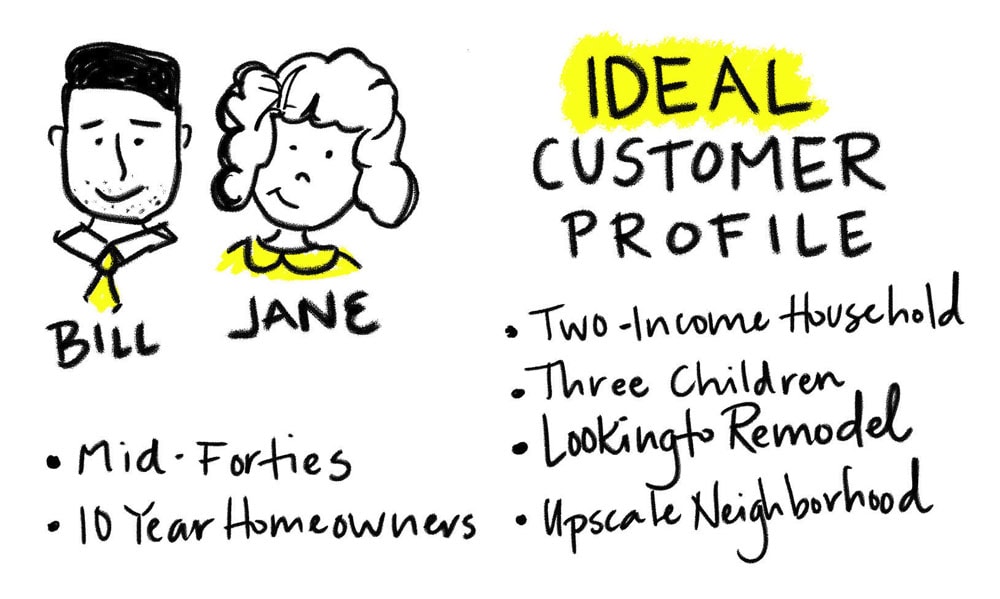 You are undoubtedly an expert in your products, services, and industry, but do you understand your brand's and customers' personalities?
You need to help your designer understand what your company does as well as you do.
Your brand and the target audience can be connected via good design, it's a form of communication that can significantly impact your business's success, so the designer needs to know the kind of people they are creating designs for.
The best graphic designers will be able to research the trends that are relevant and applicable to your target market and design accordingly.
Tip 7: Experience and inspiration
A great place to find the best graphic designer is usually with candidates with experience within your industry.
It's a bit of a time saver, and you don't need to spend as much energy getting the designer up to speed on your business.
They may even know some things about your industry and customers that you don't!
Getting a sense of a particular designer's style goes beyond simply viewing their work.
It also applies to the work and styles they are influenced by.
This information can also be beneficial for new ideas or unique designs in your industry; they can open you up to a world of considerations that are outside the box for what you know and have previously seen, giving you an original edge over your competitors.
Your chosen graphic designer's overall creativity and style are just as important as their skill level.
The costs when you find the best Graphic Designer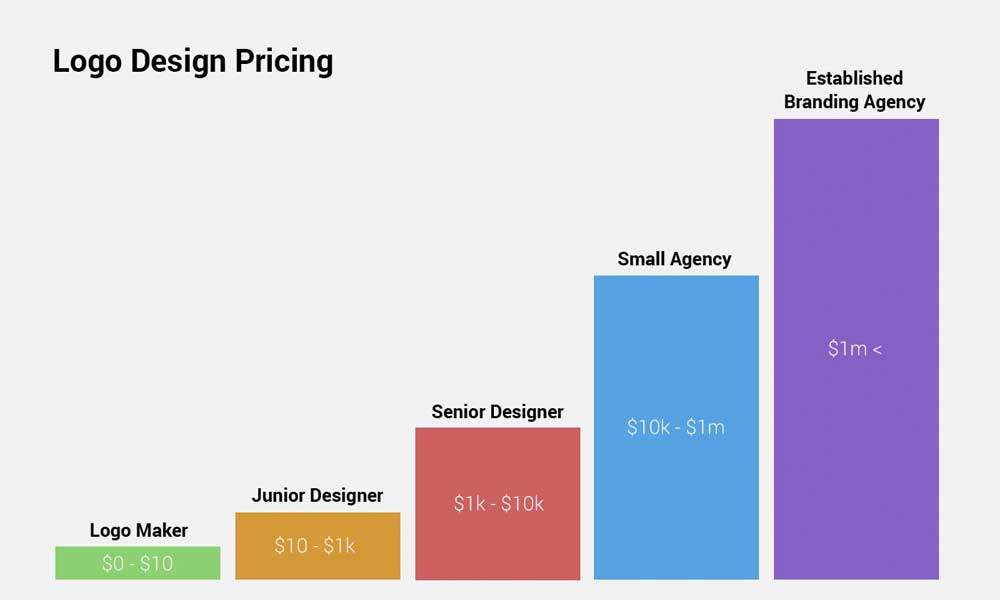 Obviously, we need to touch on price as it will likely be a considerable factor in finding the best graphic designer in your budget.
The bad news is that there are no set fees, and the price per designer will vary significantly as well as what they offer you.
It also depends on what work you are asking for; is it a small logo or an entire media campaign?
Usually, you will be faced with either an hourly rate or fixed cost.
If you are working with a designer that charges an hourly rate, they should provide a time estimate for the completion of the work in their initial quote.
This may be subject to change, especially if you ask for several edits (the quality of your initial brief will also determine how many of these are required).
You will also usually get several revisions included in the initial price.
If you are being offered a fixed fee, you will also usually get a breakdown of the costs involved, the proposed time spent on the project, and the number of revisions.
In this case, further amends will usually incur an additional charge.
Important note: You get what you pay for, much like everything else. Something to keep in mind!
Dive into those portfolios
Hopefully, the above tips have given you some insight into how to prepare for your search to find the best graphic designer.
The next step is to get out there and gather some portfolios!
When it comes time to evaluate the portfolios, just remember to focus on the following elements:
Skills
Experience
Professionalism
Style and how it aligns with your brand
The look of the portfolio and how cohesive it is can be another significant marker of the designer's overall ability.
Does it look like a great piece, or is it clear random things thrown together?
Is there a certain level of unique design in each piece, or does it look very samey?
A great portfolio can be cohesive with enough individuality in each piece to show range.
Look at their use of colour, texture, shapes, space, and typography and above all, ensure you love what they do.
If they are already creating things you like, you are off to a great start.