Figma – Should You Be Using This Design Tool?
Figma is a web-based design platform. 
It brings various working teams together for the sole purpose of creating, designing, and testing UI, UX, graphics, and more. 
With Figma, multiple remote teams around the world can edit designs, track changes, and share links in real-time.
Released in 2016 by Dylan Field and Evan Wallace, Figma has achieved a lot in its efforts to create a more collaborative space for designers around the world. 
By April 2020, Figma announced a valuation of more than $2 billion. 
Since its inception, it has never deviated from its main goal: to make design tools accessible and allow people to express themselves openly via their designs.
Key Features of Figma
1. Flexible Design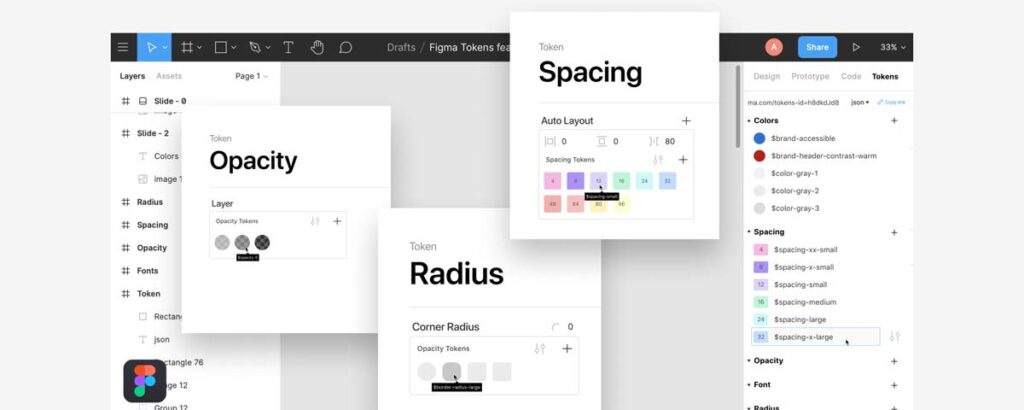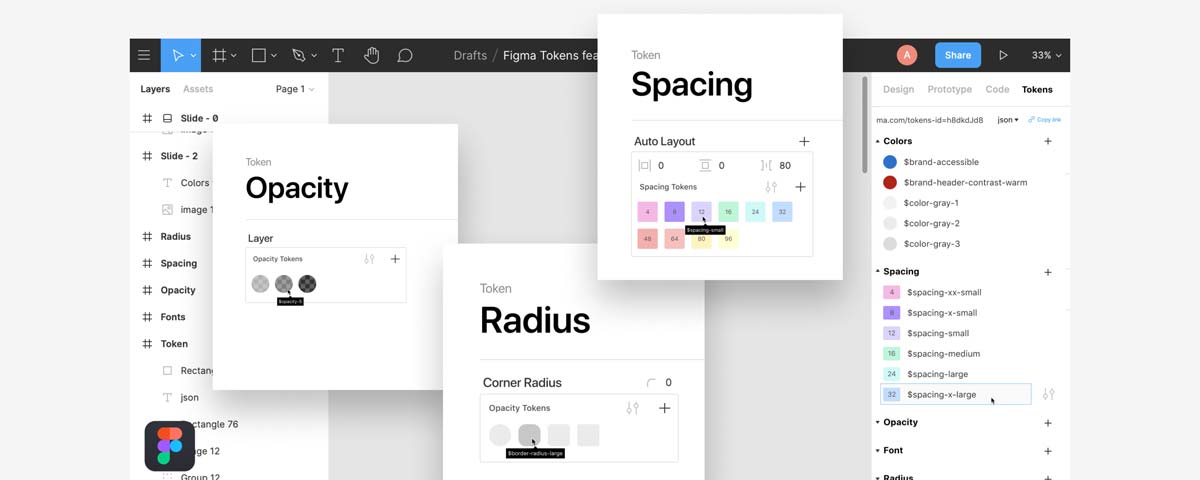 No platform makes designing as fun and easy as Figma. 
With a modern pen tool and an arc design, drawing is flexible and straightforward. 
Figma also has an auto-layout feature that saves designers much precious time. 
This feature helps with automatic alignment and text frame resizing. 
It reduces the workload of developers by incorporating free-form design concepts.
Another unique feature is Figma's ability to bring your personal archives closer to you because of its web-based nature. 
All your works are automatically saved in the cloud storage. 
You can also watch screens and design clocks. 
All these, coupled with the many options for layouts, colours, and text styles, allow you to be flexible with your design.
2. Prototyping
Figma is your one-stop-shop for designing, prototyping, and collaborating.

UX Design.cc
This feature gives users a feel of their designs in real-time. 
Designed to offer an intuitive build, Figma gives you access to choose your animations and have interactive sessions. 
It has features that let you use GiFs as a representation of your motion designs. 
Moreover, you can do all of these tasks in one workspace without having to switch between tabs.
Like sharing a file, you can also share prototypes on Figma. 
It supports in-app commenting, which means anyone with a link can view and comment on your prototype. 
Another interesting task you can accomplish with the software is live presentations. 
Since its introduction, client presentations took a remarkable U-turn for the best. 
You can now present to clients remotely by sending them a link to interact with your designs.
3. Collaboration 
Visibility and teamwork is an integral part of Figma. 
Its live multiuser feature makes it possible for various teams around the world to access files, track project team performances easily, and even pinpoint the exact data each user worked on. 
The most exciting part is that you and your team can design together live. 
That way, no one goes adrift of the agreed-upon design irrespective of location.
Figma also has a version history feature that alerts you on changes you may have missed and allows you to edit or correct them. 
As transparent as Figma is, it also gives you control. You can control who sees, edits, and comments. 
The software is also designed to provide you with direct and more precise feedback with its embedded commenting feature.
4. Design System and Workflow 
Figma has several features that help to streamline your team's workflow. 
It combines your latest searches, most sort files, fonts, images, and puts them in a component library that is easily accessible to your entire team or group. 
This feature saves time and effort because when any function is updated on the library, those changes are made across all designs for every member of your team. 
It lets you create your workflow and allows your team to work in sync with similar standards. 
You can also check on how well your team is faring with the design system. 
Figma regularly updates you with the latest new styles and layouts that will improve your teamwork. 
You don't have to worry about losing your data after every update because Figma backs up all your changes in a version history folder. 
This will allow you to make updates when you need them the most.
5. Third-Party Integrations and Migration
Figma keeps increasing its range of usage to give optimum satisfaction to its users. 
A big part of that improvement means allowing new users who want to use Figma to make a smooth transition from their previous design software. 
For popular software such as Sketch, Figma has made it easy to import all of your projects and information into its database without loss of data. 
It also integrates with multiple top-rated applications like Slack, Jira, Dropbox, Trello, and Zeplin.
6. Communication 
Feedback is essential for every designer because it shows how receptive people were to your designs. 
Feedback from teammates is just as valuable as feedback from your customers. 
Figma allows you to present your designs in real-time with the help of the presentation mode.
Now, you can explain the concept behind your designs by sharing wireframes with your team and get helpful suggestions from them via in-app conversations and comments. 
You can also get alerts on eternal communication apps such as Slack when changes are made to your work. 
7. Plugin Features
Figma allows developers to create their own plugins and publish them online for others to use. 
You can also get access to plugins posted by other people to help you automate different tasks and save time. 
Some of these plugins can build websites in a single click, sync projects with Google Sheets, offer an endless supply of icons and generate automated content.
Sale
8. Accessibility
Figma is not limited to one device; it works on any platform. 
Any device that has an operating browser is compatible with Figma. 
This means you can use it on Windows, Macs, Linux, and mobile phones. 
New members in your design team should have no trouble getting started with the software irrespective of the model or name of their device.
You don't need to be restrained to your office to access Figma because the mobile software is perfect for making changes on the go. 
You also don't need to worry about insufficient storage space because it uses cloud-based storage.
9. Customer Support 
Figma also has a responsive customer service that works round the clock. 
Although the user interface is as simple as they come with hints on how to use each feature, you may need to contact support for clarification. 
Hence, you have access to a support system that responds to your requests as soon as possible. 
Who Is Figma for?
Figma software is an essential tool for many design businesses around the world. 
More than 250 companies and 700 developers use Figma. 
It has several applications among the following service providers:
UX designers
UI designers
Web designers
Web developers
Figma is ideal for small, large, and mid-sized businesses, primarily when they work remotely. 
Its live multiuser feature makes it a perfect choice for remote teams looking to work in optimum comfort. 
Tech companies stand to gain a lot with the software because of the advanced features.
The software is also useful for individual freelancers in the design sphere. 
If you're still a beginner in the design profession, Figma is simple enough to help you gain experience while you do productive work.
Key Benefits of Using Figma
It has an easy-to-use and organised interface. 
Very accessible because of its web-based nature
Has cloud storage, so you don't have to save files with auto-save
Easily integrates with third-party tools.
Builds teamwork and is highly collaborative 
Supports multiple devices like Android, IOS, Windows, Mac, and Linux
One screen functionality 
You don't need to use a computer every time since everything is cloud-based
Includes a free plan, so you don't necessarily have to subscribe. 
Automatically adjusts to changes and workflow.
Real-time editing and designing 
You only need an internet connection. 
Figma Plans and Pricing 
Figma offers four(4) pricing plans. 
Of those four, one is free. If you want to use Figma, you have to belong to one of the following plans:
The starter plan
Lifetime Free
Allows a maximum of 2 editors
Multiple user addition to the view, comment, and export 
Maximum of 3 project operation 
30 days free access to version history 
Professional 
Costs $12 per editor if you pay for a full year and costs $15 per editor for monthly payments
Unlimited version history 
Multiple user addition to the view, comment, and export
Unlimited version history 
Advanced permissions for projects 
Unlimited sharing for Team library
Slack notifications and Slack OAuth
Organisation
Costs $45 per editor yearly
Unlimited number of teams
Font Sharing enabled 
File recovery channel available even after de-provisioning users
Control enabled to edit or limit viewership and access to members
SSO and Advanced security 
Education 
Two years free (renewable)
Unlimited version history 
Unlimited viewership and editing 
Customise permissions
Team library sharing enabled 
Unlimited projects 
Community groups access
Bottom Line
As a designer, you can hardly go wrong with Figma. 
Its features are state-of-the-art, making it one of the top design software available in the market. 
It emphasises many its functions on making remote team collaborations more efficient. 
In a world where remote work is becoming increasingly popular, graphic, UX, UI, and web designers will find these features to be quite useful.
Last update on 2022-08-18 / Affiliate links / Images from Amazon Product Advertising API