7 Ways to Improve Your Company Web Design
Mapping out the user journey is essential. 
If you don't have a plan for your user, visitors will mill around aimlessly before abandoning the ship. 
You may be at a total loss when you go to draft your website's user journeys. 
No fear — some foundational principles can help guide you.
Here are the seven principles you should leverage for your company web design (read on how to implement them below):
Start from the end, starting with the desired action you want a visitor to take (ideally), then reverse engineer the steps they took.
Make every section digestible, clear, and concise.
Use negative space (white space) to delineate sections of your site.
Keep design motifs consistent.
Keep in mind that eyes scan in an F-shaped pattern. So prioritise the left side and as they scroll down.
Design the company web design with mobile (small screens) in mind
Use empathy before marketing metrics to create frictionless user experiences.
Write out use cases to test your template
By following those seven foundational design principles, you'll be able to test, review, and revise your design by creating use cases and user stories. 
This takes a bit of imagination but can be quite a fun exercise if you treat it like storytelling. 
To do this: take a look at your target market. 
Let's say you're targeting young working moms on the west coast. 
Now, try to create a few personas with backstories. 
Lily, a mom of four, works at a competitive advertising firm. 
She's looking for an app that helps her keep tabs on her kids while she's at work (your product in this example). 
Now, try to create a scenario where she uses the service. 
Imagine how, when, and why she would access your website. 
Rinse and repeat until you have a broader perspective on your target market.
Strong CTAs
Calls to action are perfect examples of this engagement as it directly involves the customer base and gets them involved in the decision making process. 
Calls to action are also great for driving up the time that users spend on the site, which further improves its SEO statistics. 
Anything that can directly stir up the audience is useful to companies who want to leave their mark online. 
Simple, direct text
Another way to ensure greater traction is to be overly cognizant about your use of text throughout the website. 
The company web design should be accessible by using plain and simple text that conveys the message without convoluting the point of the exercise. 
For a clean and professional look, a URL shortener will be very helpful. 
Using straightforward language also allows people the opportunity to fully understand what is going on and what the company is really about. 
Easy-to-read fonts
Going along with the simple text is the font style itself which matters quite a deal when considering the company's brand and message. 
A sporting goods establishment would probably not benefit from a site that is written in the Victorian script or vice versa. 
Instead, designers should aim to make the font comfortable and straightforward so that the site is as accessible as possible. 
A/B testing
Alternate testing, by comparison, is an excellent way to test out multiple strategies at once without over-committing to any single method. 
A/B method testing helps with this issue directly by allowing users to test their company web design ideas against each other. 
This constant testing and review grants designers invaluable insights and allows the site to be remade with a higher level of confidence in regards to performance. 
It is no longer simply enough to have a company website that plainly details the mission and the brand of the business without also having some form of return incentive. 
A great way to drive incentive toward your company web design is to use motivational language that rouses responses and engages the community. 
Of course, consulting with professionals is always recommended when working on projects that can go wrong in so many different ways. 
Improving the company web design will most likely require hiring other designers as consultants and specialists who can review the projects and give honest feedback. 
One possible solution: hire web design freelancers.
Tips to Upgrade Your Company Web Design
Your landing page is more important than your headquarters. 
Digital branding has a far-reaching effect, affecting your brand's authority and trustworthiness. 
Suppose you neglect your web design or fail to conduct A/B testing and asset audits regularly. 
In that case, you are not only losing out on potential clients and customers but also degrading your brand's image.
Thankfully, you don't have to be a tech genius or a giant corporation to create and maintain beautiful, facile, and frictionless web design.
Make your images and widgets responsive
A simple way to completely revamp your company web design is to integrate responsiveness. 
This can be implemented in several ways. 
Purchasing a premade theme for a popular CMS like WordPress or Drupal will suffice. 
If you want something a little more custom or brand, you could hire a web design freelancer or contractor to make your current site responsive. 
Regardless, responsive sites are an absolute necessity in this day and age. 
So a responsive boilerplate site is better than a non-responsive branded one.
Make it mobile responsive
Being responsive to a variety of desktop sizes and browser configurations isn't the only necessity; your site will need to be mobile-ready (and tablet ready) to be effective. 
Over half of all internet traffic comes from mobile devices, so it's an absolute must for every company.
Upgrade the user experience
A/B testing essentially revolves around comparing different versions of webpages against each other, utilising several different metrics. 
Numerous applications help web designers to better test for the metrics that matter to the company. 
Plan the user's journey:
Use UX design principles to map out your project
Write out use cases to test your template
Leverage A/B testing to tweak designs
This testing is an integral part of the development of a website and will almost always lead to a better overall design that grabs the attention of the user and gets them to buy into the brand. 
Ultimately, A/B testing is a tool that attempts to predict which company web design users will respond better to elevate the website and the company overall.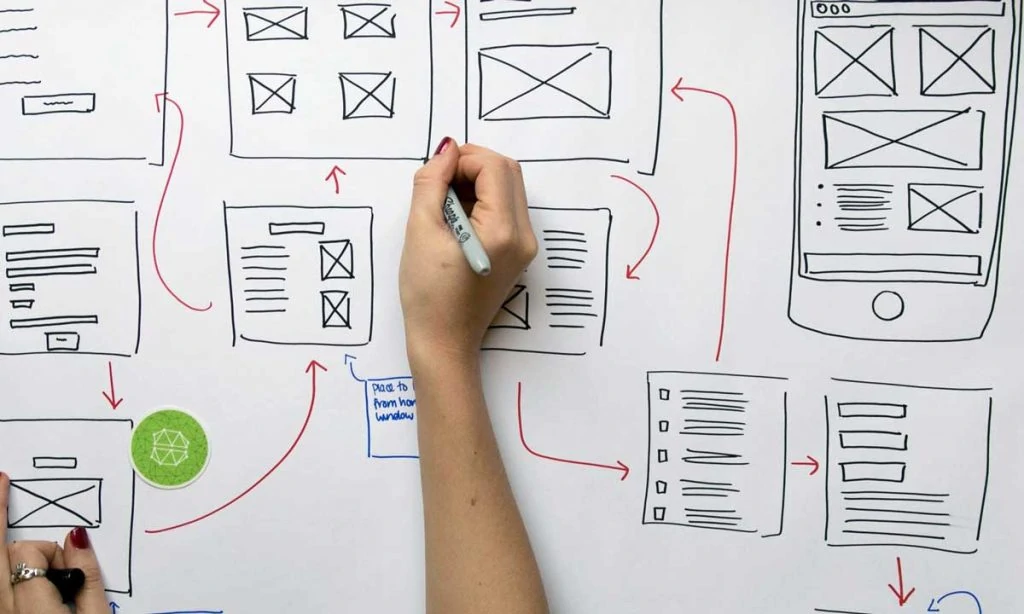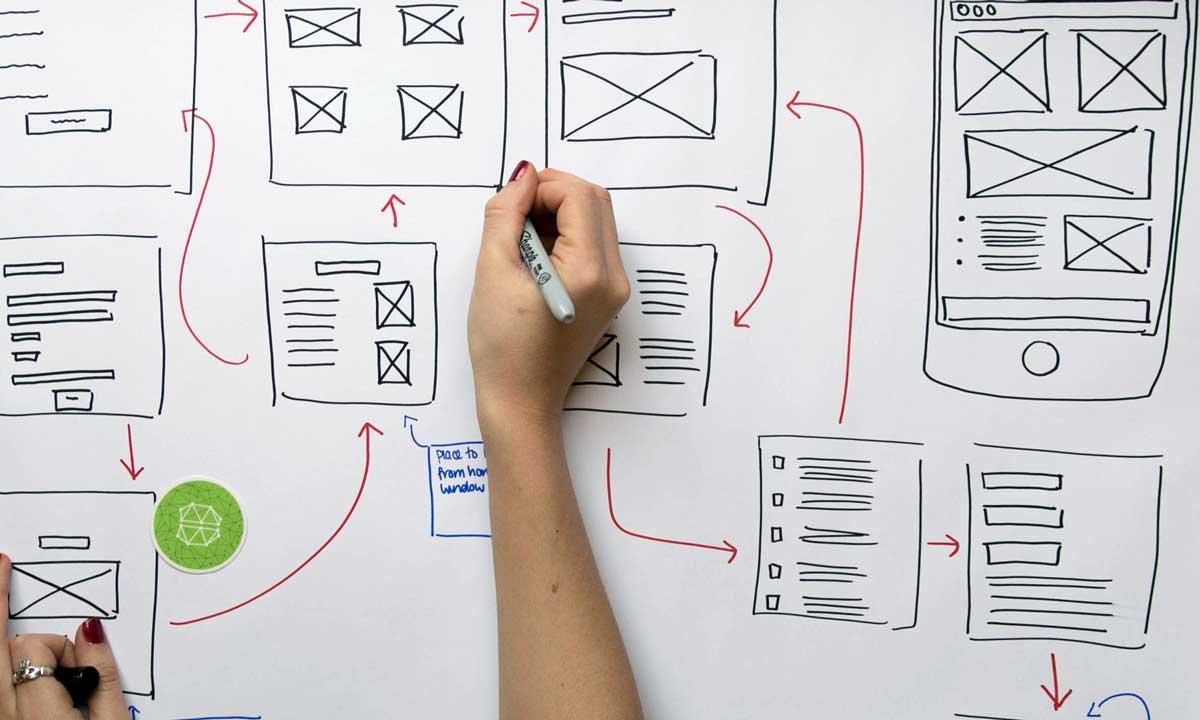 Accept insight from web designers outside your company
Many companies do not have the time, money, or patience to wait for each kart of their website to be built from scratch. 
While many scratch websites are faster, their overall efficacy in the market pales in comparison to the number of script filled templates. 
However, this is far from an apocalyptic consequence and is usually a genuine opportunity to engage in real teamwork by purchasing templates or using code snippets. 
This will save time and money while also giving the creators a chance at more significant publicity. 
Leverage employees outside the development team Collaborate with other designers or hire web design freelancers.
Purchase content, copy, editing, and graphic design
Even inside the company, there should be a system of review that incorporates elements from each relevant department. 
The graphic designers, copywriters, and editors that make up other departments will have your insights that may help the web designers considerably. 
Leveraging whatever tools are available to ease the burden on your web designers will ultimately make the site a more focused effort. 
Use motivational language:
Use strong CTAs
Simple, direct text
Easy-to-read fonts
Purchase premium web assets
Having a polished online presence is incredibly important for all businesses and can determine whether a company succeeds or fails. 
Therefore, it is typically worth your team to enlist the help of additional web designers as consultants or collaborators to guarantee a certain level of finish. 
Rather than attempting to develop the perfect website directly out of the gate, it may be far more prudent to design a basic site and rarefy it with experts. 
No matter which direction you ultimately go, other designers should be consulted to make sure that your company is not merely wasting their time. 
Why Major Software Companies Are Turning to UX Designers
The user's journey is of the utmost importance to UX designers as it likely determines whether or not that session turns into a conversion. 
Gaining these conversions through transactions or memberships is key to legitimising the business online and increasing the page rank of the company naturally. 
Customers are informed by their sensory experiences and maximising this experience through careful design and consideration all but guarantee a return visit. 
Branding with images
Branding is a fine art. 
While you can use analytics to backrest your marketing and branding activities, numbers can't replace the intuition. 
You can think of your branding activities as your courting process, attracting customers and building relationships with loyal fans.
Less is more
Making a user experience can be quite tricky. 
You have to guide your customers through each frame of the software journey, making your software tangible. 
Branding with images is preferable. It helps make sense of your software.
Clean, over crowded
Clean, bold designs are often more impactful than intricate, overpopulated ones. 
Keep the images clean and text easy to read.
Casual vs corporate
Also, when you do need to create marketing content, you'll want to make your words impactful and evocative.
That is, you'll want to speak with your company's distinct voice. 
Robotic corporate jargon has no place in apps with user-centric design.
Branding is all about image; in more ways than one. 
The most influential brands utilise images and colours to convey what makes their company work.
UX designers help boost technical robustness
User experience design isn't one single discipline. 
UX design requires graphic design skill, software knowledge, and marketing talent. 
Often, UX design maximises the user experience, creating loyal fans out of your customers. Why? 
UX not only strengthens your branding efforts, but it also bolsters your technical team's abilities. 
UX designers can improve the quality of your code, saving companies from costly re-coding work.
Ways UX can affect technical excellence:
Better design outcomes
Fewer technical oversights
Multi-device experiences
Seamless AR/VR integrations
Reduced cost
Investing in UX design maximises your team's talents, allowing designers and developers to have a free exchange of ideas. 
Optimising your collaboration efforts is critical.
Guided digital mapping
The user journey should feel like a guided tour through the image and message of the company brand. 
By placing buttons and other objects at particular intervals throughout the site, UX designers can nudge customers down a predictable path that can then be maximised to lead to veritable conversions.  
Curated experiences
By determining the path of the customer and creating a concrete game plan designers can carefully plot out a route that can be experienced similarly by unique visitors. 
The focus then shifts to the guidance of this experience which is heavily dependent on the technical aspects of UX design. 
F-shaped eye pattern
The F-shapes eye pattern refers to the natural motion of the eyes when analysing a company web design. 
This pattern gives UX-focused web designers the information they need to determine the best spots to place buttons and other widgets that will assist in the overall user journey. 
Carefully facilitating a seamless and straightforward tour through the tenants of the company will give users a greater sense of understanding and relatability which will directly aid in the acquisition of new conversions. 
Tailored experiences
Separate and apart from designing a repeatable journey, UX designers must also consider the types of customers and how to customise the site based on their preferences. 
Tailoring these experiences to align with the attributes of the consumer more closely will increase the likelihood of a conversion. 
Populating design elements based on user data
Whenever possible, customisation and malleability must be at the top of the priority list for designers and developers. 
For some, businesses will have customers create profiles to directly target their preferences whilst also being upfront about the nature of business online. 
All great sites and landing pages have software loaded in the front end that maximises the user's experience through widgets or scripts. 
However, these design choices could cause slower loading speeds or increased lag. 
To avoid this, the software should fit smoothly within the UI design and anything that lags the user experience should be eliminated immediately. 
Optimising the UI will directly lead to a maximised experience for the user who will then likely become a customer due to their positive experience.