9 Best Sales Tactics for Small Businesses to Boost Revenue
Ah, the age-old dilemma of the sales world. You've found the perfect potential customer, researched, and know your solution can solve all their problems. But when it comes time actually to close the deal, they seem to disappear into thin air – it's like trying to catch a greased pig!
Sales staff and managers have been lamenting this issue for ages, and it's not hard to see why. According to a recent survey, the average conversion rate for B2B companies is only 2.23%.
But fear not, sales warriors! While old-school tactics aren't cutting it anymore, there are ways to create loyal brand evangelists and drum up some serious business. It starts with a well-rounded sales strategy considering the modern consumer's needs and behaviours.
So, buckle up and prepare to carve out a meaningful and sustainable growth path. Because if you do it right, you'll be able to turn those greased pigs into loyal customers in no time.
Why do Sales Tactics Matter For Your Business? 
In the business world, there is no denying that sales reign supreme. Whether your company has lofty ideals or practical goals, the ultimate objective is to drive sales. However, executing an effective sales cycle that yields the desired results requires a strong focus and approach driven by the leading sales tactics of the time.
It is worth noting that businesses must embrace flexibility and change to benefit from these tactics. After all, the business environment is constantly evolving, and it is essential to adapt to changing demands to stay ahead. The most innovative and successful companies always look for ways to improve their sales strategies to keep their customers engaged, delighted, and loyal.
Having more than unique products and services to differentiate you would be best. Even the most innovative and desirable products will only sell if you have a viable sales strategy. That is why businesses must develop and implement a sales strategy that encompasses every aspect of the sales cycle, from lead generation to closing the deal.
A well-structured sales strategy will also help businesses adjust their processes, especially when they cannot achieve the projected sales turnover. By analysing your sales data and identifying areas that need improvement, you can make necessary adjustments to your strategy to achieve the desired results.
In the digital age, taking advantage of technological advancements to optimise the sales process is imperative. One such tool is digital signature software, which can help close deals quickly and efficiently while saving the sales team valuable time. By streamlining the sales cycle and reducing the administrative burden of document management, businesses can focus more on building relationships with their clients and prospects.
Keeping up with emerging trends and tools is essential to remain competitive as businesses grow and evolve. By adopting the leading sales tactics of the time and leveraging technological advancements, companies can achieve their sales goals and drive long-term success. Therefore, it is essential to look closely at some of the leading strategies and figure out why sales tactics matter.
What Are The Best-Proven Sales Tactics To Drive Your Business?
Whether you are offering a service or a tangible product, deploying strategies to attract the intended audience in the most impactful way is vital. 
The following are our favourites: 
Infiltrate And Understand Your Market
It's common knowledge that you must understand and penetrate your target market to achieve sustainable growth. With this knowledge, it is easier to attract new customers or retain existing ones. Accordingly, businesses must understand their target audience's needs, wants, preferences, and behaviours to flourish.
Finding new and potential customers is daunting, and it is often expensive and time-consuming to undertake continuously. However, current customers can be a great information source to help you better identify your ideal customer profile. Their demographics, interests, and purchase history can provide valuable insights into the customers who will resonate most with your brand.
Furthermore, tapping into your existing customer base can help businesses identify areas of improvement in their products and services and learn about their customer's pain points and challenges. With this information, companies can tailor their marketing messages to target these areas and provide solutions that resonate with their audience.
It's crucial to note that retaining existing customers is just as vital as acquiring new ones. After all, existing customers contribute significantly to a business's revenue and are more likely to make repeat purchases, reducing the cost of acquiring new customers. Hence, companies must prioritise customer retention as part of their growth strategy.
Deploy A Customer Relationship Management System
Scaling up and managing an ever-growing customer base can be a challenging task. Naturally, managing a small customer base seems like a piece of cake. Still, as the business scales up, the complexities of managing multiple customer transactions and ensuring error-free customer service can be overwhelming. However, having a robust customer management process is critical to the success of any business.
Focusing on the customer management process can be time-consuming and hinder the performance of other core business activities. Therefore, businesses must invest in customer relationship management (CRM) software, which can automate and streamline the entire customer management process, making it more efficient and effective. These systems make handling customer inquiries easy, tracking customer transactions, and maintaining accurate records.
By automating the CRM function, businesses can free up more time to focus on core activities such as sales, marketing, and product development, which are fundamental for business growth. Zoho, one of the best Customer Relationship Management systems, has been a game-changer for many businesses. The tool has an AI-powered sales helper that provides customer-related information and helps companies to identify potential sales opportunities.
One of the significant advantages of Zoho is its ability to prioritise your email following your sales pipeline, ensuring that you get all critical customer communication. Additionally, Zoho provides in-depth insights about your target audience, competitor analysis, and funnel metrics. These insights can help you make more informed business decisions and drive growth.
Research Your Competition
As you delve into the chaotic business world, it's always wise to arm yourself with the right resources to help you navigate the murky waters. And when expanding your market share, there's no weapon more potent than conducting thorough competitor research.
Gone are the days when entering a market blindly was considered a viable option. Nowadays, it's imperative to understand your rivals comprehensively to stand out. This is because, in a rapidly changing business world, staying ahead of the curve means figuring out your rivals' flaws or strategies so that you can outdo them.
To achieve this, you must clearly understand your competition – who they are, what they're doing, their strengths, and their weaknesses – everything! This level of research can help you improvise and beat the competition in all areas so your business can thrive in the market. The key is to understand precisely what you're up against so you can innovate and carve out your unique segment of the market.
While it may be easy to discount the importance of offering your sales team the resources they need to understand the competition, there is always an inherent risk associated with sending them into uncharted territories with minimal guidance. Knowledge about the competition's tactics and strategies can lead to missing opportunities and losing significant market share.
Fortunately, plenty of websites and resources can help you, and your team comprehensively understand your competitors. One of the most effective tools available in the market is SimilarWeb, which lets you conduct detailed competitor research and access their website traffic, rankings, etc. This can help you gain valuable insights into your competitors' audience, products, marketing strategies, and overall performance.
By gaining access to this data, you can confidently compete with your rivals and accelerate your business growth in an impactful way. You'll be able to identify the areas where your competitors cannot compete and avoid making the same mistakes.
In conclusion, thorough competitor research is necessary when cementing your place in the business world. With access to competitive data and information, you'll empower your business to be more strategic, creative, and innovative, giving you the best chance of standing out. So thoroughly research your competitors, arm your sales team with the necessary resources, and watch your business thrive!
Increase Your Reach
Expanding your reach to other markets and audiences is imperative for your business to thrive and succeed. By making your product accessible to a brand new set of customers, you can generate more revenue and drive business growth. But how can you achieve this?
One of the most effective approaches is to make your product distribution stronger geographically. This can be done through a combination of both brick-and-mortar and online stores. By doing this, you can increase your visibility to a broader range of customers, giving them different ways of accessing your product or service.
Webinars can also be powerful tools that help your business create, engage, and sell to the intended audience. They allow you to connect and resonate with prospective customers, allowing you to get their views and opinions on your offerings. This way, you can improve your product and service, making it more appealing to diverse customers.
For B2B businesses, LinkedIn can be a valuable resource for finding and connecting with a more diverse audience. Utilising LinkedIn can help you increase your brand reach, allowing you to engage with different professionals and decision-makers in your industry.
Advertising is another way to increase your market reach. Tapping into an entirely new market requires you to devise the right strategies to target them effectively. A well-rounded advertising approach can help you acquire new customers and boost business growth simultaneously. Social media platforms such as Facebook, Instagram, and Twitter offer a diverse audience for your brand message.
One of the most successful examples of expanding market reach is McDonald's. With franchises in hundreds of countries across thousands of locations globally, they have access to a vast audience and the opportunity to create a diverse customer base. Their active social media presence on Facebook, Instagram, and Twitter is another critical part of their marketing strategy, allowing them to engage successfully with their unique audience.
Introduce A Customer Loyalty Program
Acquiring new customers takes work, and retaining them can be even more challenging. However, once you have established a viable customer base, you must build a customer loyalty program that'll keep them hooked to you for good.
Customer loyalty programs not only help businesses retain customers but can also help them boost sales and save money and resources. It costs a business five times more to acquire a customer than to retain an existing one. Thus, creating a customer loyalty program is wise for a company looking to grow and sustain its customer base.
One way to entice customers to sign up for your loyalty program is to offer incentives that add value to your product or service. For example, if you offer discounts for future purchases, customers will likely buy from you repeatedly. This way, you retain existing customers and motivate them to make more purchases, driving sales for your business.
Sephora, a beauty and cosmetics company, has a popular loyalty program that lets customers earn points for every dollar they spend on their products. Customers receive one point for each dollar spent, which they can redeem for in-store or online products. This program incentivises customers to make more purchases and helps Sephora track their buying behaviour and tailor their offerings and promotions accordingly.
But an effective loyalty program is about more than just offering discounts and rewards. It's also about providing excellent customer service and experiences that keep customers returning. Personalised recommendations, early access to new products, and VIP events are additional benefits loyal customers can appreciate and value.
Word-of-Mouth Marketing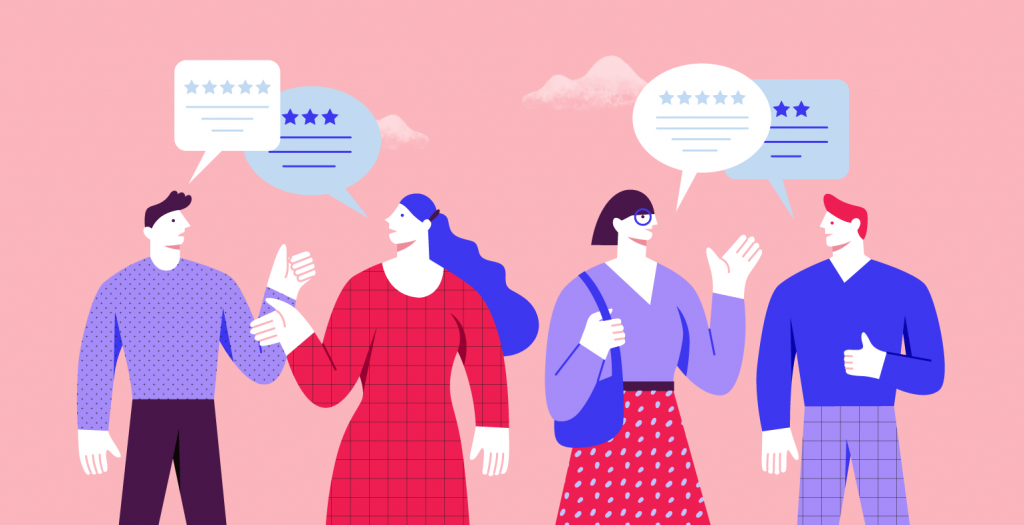 Word-of-mouth referrals can be the most effective way to acquire new customers. People value recommendations from their family and friends, as these referrals can break down barriers and pave the way for a more comfortable conversation. The power of word of mouth is undeniable, with people turning to trusted sources for news and products. 83% of Americans say that recommendations from friends and family influence their buying decisions.
An insightful study by the AMA indicated that referred customers are 18% more loyal, have a 16% higher lifetime value, and spend 13% more than their non-referred counterparts. Additionally, referral clients have shorter sales cycles and higher conversion rates. Therefore, asking for referrals is a powerful sales technique that should be in every sales professional's arsenal.
However, a sales professional shouldn't leave anything to chance. Clear and early communication with customers plays a vital role in referrals. Once a deal has been made, let your client know that, at some point, it may be appropriate to seek recommendations from friends or peers who find you're offering value.
Proper communication with clients helps to set expectations, enabling a comfortable and straightforward conversation. It also increases the probability that the client may already have somebody in mind, making the referral process even more efficient.
For sales professionals who struggle to get organic referrals, incentivising customers can be a way to increase referrals. However, it is crucial to note that referral programs sometimes work for some. To create a successful referral program, it is necessary to design a structure that provides predictability and motivates customers with an appropriate reward.
The most powerful way to gain referrals is by developing and maintaining high-quality products or services. A great product or service and an exceptional customer experience will naturally encourage enthusiastic customers to spread the word about your brand.
Build your Email List
In today's digital marketing era, there are many ways to connect, engage, and interact with potential customers. In the long run, creating an email list is one powerful tool businesses can use to increase their reach and boost sales.
Not only is it a cost-efficient method, but an email list also provides an opportunity for customers to easily connect with your business in the most convenient way possible. However, to create a successful email list, you must offer your customers a compelling lead magnet to encourage them to sign up for your newsletters. This way, you can turn potential visitors into loyal subscribers, providing you with a direct line of communication with your targeted audience.
Furthermore, an email list is only effective when combined with a well-designed sales funnel. A sales funnel helps guide potential customers from awareness to conversion, ensuring that your email marketing efforts focus on delivering value, building trust, and motivating customers to act. Driving conversions from your subscribers' mailing list without a sales funnel will be challenging.
Incorporating videos is an effective way to make your email marketing even more compelling. Studies have shown that adding videos to emails can increase click-through rates by up to 300%. You can use video editing software to polish and refine your videos, making them more appealing and engaging to your targeted audience.
One software that can prove helpful in managing your customer email list is Mailerlite. It enables you to handle and create custom email lists, sending your customers relevant and personalised newsletters. This personalised approach can increase website traffic, generate leads, and drive conversions, leading to significant business growth.
Warm Up your Sales Leads
Cold calling has always been a controversial method in the world of sales. Yet, when executed correctly, it remains a powerful technique that can generate leads and increase sales. Personalising a cold call is essential since it enables the sales representatives to provide immediate value to the potential customer.
The first step in personalised cold calling is to conduct a thorough research about the prospect, thereby warming up the cold call. This involves:
Understanding the current customers can help tailor the cold call to attract similar new clients.
To maximise the impact of personalised cold calling, the sales representative should undertake extensive research on the decision-maker before making the call. For instance, if the product is a CRM solution, it would be best to contact the head of sales or the chief revenue officer (CRO) instead of the CEO since they would be the ones who would benefit the most from the product.
Researching the decision-makers in a company requires going beyond their job titles. One must study their social media profiles, work, and interests. This information can then create a personalised approach that sets the call apart.
When the opportunity presents itself, the conversation's first 15-20 seconds is vital to the call's success. A personalised, attention-grabbing statement works wonders. For example, one could begin by acknowledging the prospect's blog post, asking an open-ended question, and getting them talking. Subsequently, the sales representative could build rapport and explain the product's value proposition while paying attention to the prospect's needs.
Entrepreneurs and sales professionals can endeavour to scale and optimise their personalised cold-calling efforts by using credible resources from reputable experts in the industry. Cold calling scripts and easily customisable cold email templates can be handy in staying prepared for any situation that may arise during the call.
Optimise your Sales Funnel
Preparing and implementing a robust revenue model is critical for businesses looking for growth and sustainability. But more than creating a revenue model is required. Companies must find ways to automate the revenue flow to maximise their success in the long run. Setting up a sales funnel is an excellent solution to simplify the process and help businesses scale effectively.
A sales funnel is an organised system of seamlessly converting potential prospects into customers. It involves guiding candidates through discovering the business, developing an interest, and eventually purchasing. The sales funnel breaks down the customer's journey into smaller steps, enabling companies to target prospects effectively at every stage.
Moreover, a well-designed sales funnel can help businesses save time and resources while boosting revenue. It allows companies to analyse and understand their customer's behaviour and preferences, helping them tailor their strategy and meet their needs.
It's also vital to note that businesses can incorporate various sales funnels to suit individual needs, ensuring their resources are fully utilised. You can create and identify a model that produces excellent results by testing different sales funnels.
Integrating the sales funnel and landing pages is a smart strategy when creating a sales funnel. While both serve distinct purposes, they are integral to any lead generation strategy. An excellent landing page combined with a powerful funnel can help businesses nurture prospects seamlessly, increasing the chances of conversion.
To enhance the customer experience further, businesses can personalise their interactions with prospects using digital tools like live chat. Personalising conversations by adapting the language and mannerisms to customers can help them feel more at home with the brand.
Conclusion
In conclusion, small businesses must adopt dynamic sales tactics to stay competitive. While there's no one-size-fits-all solution to sales, these nine proven sales techniques can help to increase revenue and drive growth. 
Investing in your customer's needs, developing a powerful brand image, personalising your communication, building relationships, and providing excellent customer service can go a long way in creating a loyal customer base. Additionally, leveraging the power of referrals, harnessing the potential of social media, and incorporating meaningful data-driven insights into your sales techniques can help you stay ahead of the competition. 
By providing value to your customers and building trust, you can turn engagements into long-lasting relationships, build brand loyalty, and ultimately see the revenue growth your business deserves. By implementing these sales strategies, small businesses can effectively navigate the competitive market and pave the way for a prosperous future.