7 Best Sales Tactics To Drive Your Business
"The problem isn't finding the prospects or even qualifying them, but how do I get them to convert?"
"Everything's fine until it's time for me to close the sale. They just stop responding!"
We've heard these and other similar issues time and again from sales staff and managers. 
While driving sales is a top priority for businesses, successful marketers know that it all begins with creating loyal brand evangelists who can convince others to try out your products and services. 
However, the trouble is that old-school tactics won't help you get these results.
It would help if you had a well-rounded sales strategy to carve a meaningful and sustainable growth path. 
Do it correctly, and you will see a definite boost in your sales numbers. 
Here's a quick guide to effective sales tactics that can help you understand customer needs:
Why do Sales Tactics Matter For Your Business? 
No matter a business's vision or goals, its end game is the same – to drive sales.
It would be best if you executed an effective sales cycle to succeed, and that requires a strong focus and approach driven by the leading sales tactics of the time. 
It is also important to embrace flexibility and change to get the most from these strategies.
It doesn't matter how unique your products and services are. 
If you don't have a viable sales strategy to follow, they won't sell. 
A proper structure will also help you make adjustments to the processes when you cannot achieve the projected sales turnover. 
You can also deploy a digital signature software that can help you close the deal efficiently while saving your sales force time.
Let's have a look at some of the leading strategies to figure out why sales tactics matter.
What Are The Best-Proven Sales Tactics To Drive Your Business?
Whether you are offering a service or a tangible product, it's vital to deploy strategies to attract the intended audience in the most impactful way. 
The following are our favourites: 
Infiltrate And Understand Your Market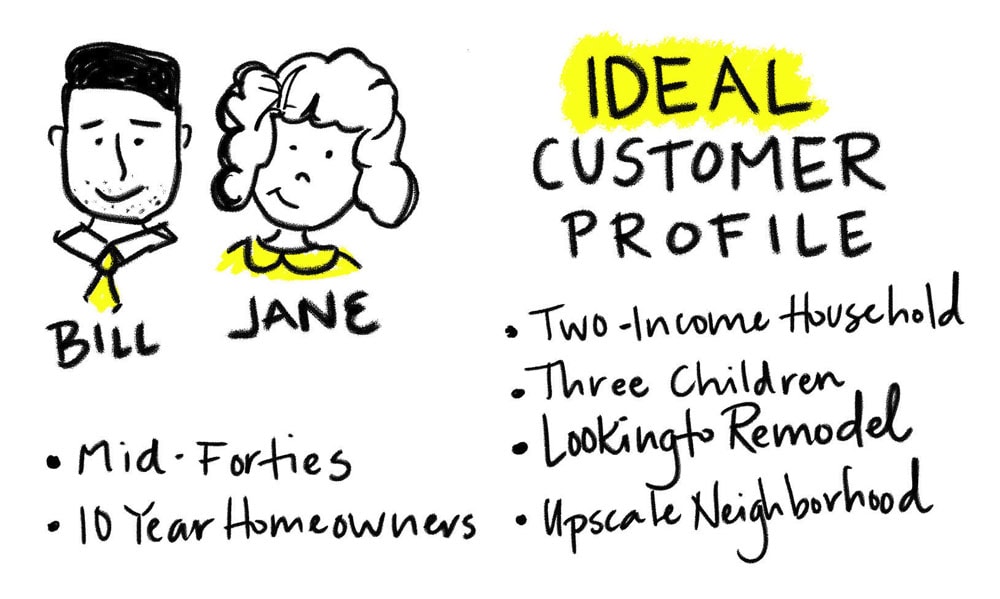 Doing this will help you acquire new customers and retain the existing ones – both critical for business growth. 
Finding new and potential customers can be a daunting task. However, your current customers can be a great source of information for you, helping you ascertain who your people are. 
Existing customers are crucial to business growth, and it relatively requires less effort to retain them than to get new ones.
Furthermore, you can also leverage the best customer acquisition software available and penetrate the market in the most useful way.
Deploy A Customer Relationship Management System
Naturally, it is easy to manage a small customer base. 
However, once you scale up, you will need a system in place to handle customer service, and customer transactions and avoid errors efficiently. 
But focusing on customer management processes can be time-consuming and hinder the performance of other core activities.
In such a scenario, customer relationship management (CRM) software can help you scale the business in the most effective ways. 
These systems let you handle the customers and streamline related processes.
 Furthermore, automating the CRM function will leave you enough time to work on other vital sales tasks. 
Zoho, one of the best Customer Relationship Management systems out there, has helped many businesses thrive. 
The tool has an AI-powered sales helper that provides customer-related information. 
You can easily prioritise your emails following your sales pipeline.
Furthermore, Zoho lets you gain in-depth insights about your targets, comparators, funnels, and more.
Research Your Competition
When you step into a market, it is imperative to research your competitors thoroughly. 
If you want to stay ahead of the curve, it's essential to figure out your rival's flaws or strategies so that you can outdo them.
That way, you know exactly what you are up against. 
This should enable you to improvise and beat the competition in all areas so your business can thrive in the market. 
It's never a good idea to let your sales team lose in unchartered waters. 
Give them the resources to understand who the competition is so they can come up with ways to succeed.
There are multiple websites out there that can help you gain valuable information about your competitors, and SimilarWeb is one of them. 
It lets you conduct detailed competitor research and allows you to access its website traffic, site rankings, etc.
Once you get the data, you can compete with it and accelerate your business growth in an impactful way. 
You can also see where your rivals are unable to compete and can avoid repeating the same mistakes.
Increase Your Reach
To acquire customers, you need to expand your reach to other markets and different audiences. 
Make your product or service accessible to a brand new set of customers. 
This, in turn, will generate more revenue and drive business growth.
The most effective approach to do is to make your product distribution stronger geographically. 
A combination of both brick-and-mortar and online stores can help your business gain visibility. 
Webinars are useful tools that can help your business create, engage, and sell to the intended audience. 
Undoubtedly, these are a great way to connect and resonate with prospective customers and get their views on your offerings well. 
However, if you are a B2B business, LinkedIn can be a goldmine of resources for finding and connecting with a more diverse audience. 
You can also utilise LinkedIn tools to increase your brand's reach.
Furthermore, it's possible to increase your market reach through advertising. 
You need to tap into an entirely new market and then devise the right strategies to target them. 
A well-rounded advertising approach can help you acquire new customers and boost business growth simultaneously.
McDonald's has franchises in hundreds of countries across thousands of locations across the globe. 
This gives them access to a massive audience and an opportunity to create a truly diverse customer base. 
Their active social media presence on Facebook, Instagram, and Twitter helps them engage with this unique audience, and they do it quite successfully.
Introduce A Customer Loyalty Program
Once you have a viable customer base, it's time to build a loyalty program that'll keep them hooked to you for good. 
After all, it costs a business five times more to acquire a customer than to retain an existing one. 
Additionally, a customer loyalty program can help you boost sales, and keep old customers while saving you a considerable amount of money and resources.
Naturally, if a customer feels they'll benefit from your offering and sign up for future discounts with a customer loyalty program, they'll be interested in buying it. 
You can offer incentives that entice them to invest in your product or service. 
For instance, Sephora offers its customer a loyalty program that lets them earn points for their products. 
For each dollar spent, customers receive one point. Later, these points can be redeemed by Sephora's customers in-store or online.
Establish An Email List
Creating an email list is yet another way to interact, engage, and connect with the people, ultimately increasing your sales in the long run. 
An email list is a cost-efficient method to expand your reach. 
Let your customers find the right email and connect with you in the easiest way possible.
For this, you'll have to offer the customers a lead magnet to encourage visitors to sign up for your newsletters. 
Also, this reiterates the importance of a sales funnel. 
If you don't have one, it will be challenging to drive conversions from your subscribers' mailing list.
Furthermore, you can also add videos to your emails, which has increased the click-through rates to 300%. 
Also, you can use software to edit videos to polish your videos and appeal to your targeted audience.
Drip allows you to create and handle the list of your customers. 
It lets you send your customer the newsletter, which helps increase your website traffic, generate leads, and drive conversions. 
Tweak Your Sales Funnel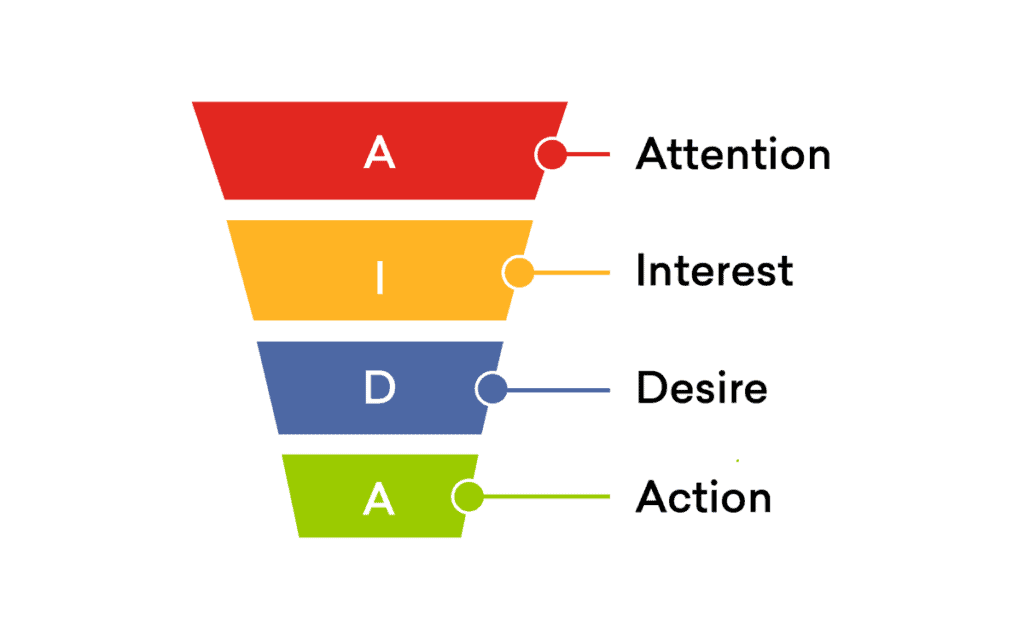 To achieve business growth, it is essential to prepare a revenue model that'll deliver bona fide results. 
For that, you'll have to set up a sales funnel that helps you automate the revenue flow. 
A sales funnel consists of the complete process of discovering a prospect of converting them. 
Furthermore, a sales funnel can help you scale your business and simplifies the revenue flow. 
It might be a good idea for businesses to power up several different kinds of sales funnels to use all resources that can help them find and qualify prospects. 
That way, you can choose the one that produces excellent results.
You can also create the sales funnel and the landing page together instead of separating them into different projects. 
Both are integral parts of a lead generation strategy; however, they serve distinct purposes in a customer journey. 
Great landing pages combined with a powerful funnel can help you nurture your prospects until they convert.
Target prospects at each stage of the funnel using digital looks like live chat – personalise the sessions to show your customers that a real person is talking to them. 
Make sure you adapt the language and mannerisms to them to help them feel at home talking to you. 
Follow these and other live chat tips to enhance the customer experience with your brand. 
With a sales funnel, you can map out the entire customer's journey and get an idea of how they interact and behave at each stage.
In Conclusion
Growing a business is a time-consuming and cumbersome process that demands devotion. 
It is imperative to take a prudent approach to sales to help you grow your business dynamically. 
There are myriad ways of setting your business apart from the competition while also presenting your prospects with a unique look on offerings, so they can't say no. 
It all depends on how you deploy sales tactics to ensure your success. 
No matter how big or small your business may be, time-tested sales tactics can help you drive conversions and enhance the close rate. 
Do you have any questions or doubts related to the sales tactics mentioned above? 
Have you already implemented some of these? 
Which one do you consider the best sales tactics out of all? Let us know your thoughts in the comment section.
Author Bio: Will Cannon is the CEO at UpLead. UpLead is a B2B prospecting tool that helps businesses find and connect with new customers.