What is the Best Mouse for Web and Graphic Designers?
Creativity, passion, evolution are the key traits required to become a great graphic designer.
Where creativity is the driving force behind your innovative ideas and thoughts, passion is what makes it possible for you to convert those thoughts into a majestic reality.
While on the other hand, the quest for new inspiration and continuous evolution are what polish your skills as a designer.
It's not just the design methods that have gone through a thorough evolution process; the entire paradigms of the design industry have shifted towards the digital realms.
This shift towards digital and more advanced design world has introduced newer and more innovative design techniques and devices.
When it comes to designing devices and gadgets, nothing is more significant than a high-tech mouse.
Where a comfy chair is necessary for the designer's physical comfort, an easy-to-use mouse is what adds to the comfort and helps in delivering the promised quality.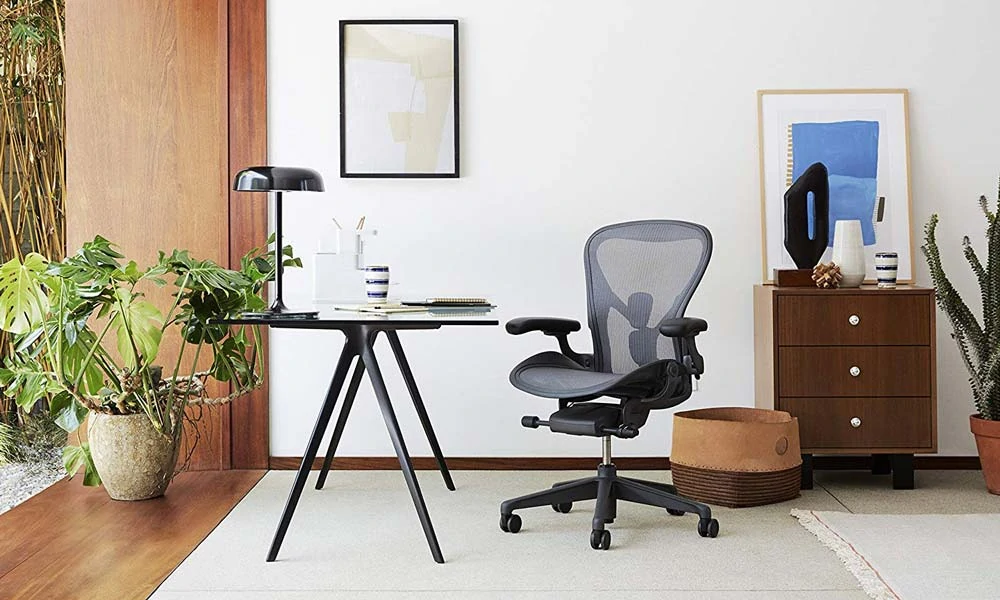 Just as the design trends and methods have evolved, the designing technology and photography business has also enhanced the quality of the designing peripherals.
Where many smart-devices manufacturers want you to think that a stylus is the most advanced substitute of a cursor, let's clarify one thing nothing can replace the functionality and ease offered by a high-quality graphic design mouse.
While a single stroke of a stylus and few finger-taps might be the easiest way to interact with a computer, but nothing runs smoothly on desktop like an awesome mouse.
Whether you are Macintosh fan or a Microsoft user, trackpad or a touchscreen cannot provide with a higher level of functionality and ease since mice are not limited to your laptop's frame which is why mice are more accurate and smoother to use and work with.
Regardless of what type or category of creative work you are doing, a great mouse contributes a lot in smoothening your workflow and increasing your working efficiency.
When it comes to producing stunning graphic design, a great computing experience is all that you need to accomplish excellence in your designs.
From a technologically advanced monitor and latest software packages to high-tech peripherals, each component plays a pivotal role in enriching the computing and modern graphic designing experience.
Pointing out the prime designing peripherals:
Apart from that, the real question is, how do you find the right peripheral for yourself?
As both the online and offline stores and marketplaces are flooded with tons of high-tech mice and peripheral devices.
Why use an outdated and basic wire and plastic peripheral when you have a hundred of amazing options and possibilities.
If you are worried about purchasing the wrong device then let's put a halt to your worries and stresses and let's explore the oceanic world of creative designing peripherals:
1 – Logitech MX Master 2S – productivity maximised:
Sale
Logitech MX Master 2S Wireless Mouse – Use on Any Surface, Hyper-Fast Scrolling, Ergonomic Shape, Rechargeable, Control Upto 3 Apple Mac and Windows Computers, Graphite (Discontinued by Manufacturer)
Cross computer control: Game changing capacity to navigate seamlessly on 3 computers, and copy paste text, images, and files from 1 to the other using Logitech flow
Dual connectivity: Use with upto 3 Windows or Mac computers via included Unifying receiver or Bluetooth Smart wireless technology. Gesture button- Yes
Advanced ergonomic design: Perfectly sculpted, hand crafted shape supports your hand and wrist in a comfortable, natural position
Auto shift scrolling: Speed adaptive scroll wheel auto shifts on the fly from click to click to hyper fast scrolling
Rechargable battery: Upto 70 days of power on a single charge
The MX Master might be expensive, but it's for all the valid and good reasons.
A price tag might be the first thing you notice while purchasing any device, but this device is worth paying that price.
Doubtlessly, one of the best and most advanced designing peripheral of the year 2019 as it has a lot to offer.
Where most of the advanced and latest gadgets and peripherals have edgy design and multiple buttons setups to appeal to the gamers, MX master, on the other hand, is quite simple in that regards.
This mouse was created to maximise productivity, and that's exactly what makes it the first preference of hundreds of designers out there.
Offering a set of seven highly-functional buttons, 2.4 GHz wireless interface and Bluetooth connection, MX Master lets you experiment with your creative designs.
Build for right-handed ergonomics, a smooth thumb wheel and fully-customizable buttons and 4,000 DPI; it won't be an exaggeration to say that once you get used to it, there's no going back.
A promising highly precise tracking, augmented usage flexibility, ease of workflow, considerably low-performance latency, galvanised by an advanced USB receiver, Logitech is all you need for effective computing and multitasking.
2 – Logitech MX Anywhere 2 – versatility enriched:
Logitech MX Anywhere 2S Wireless Mouse – Use On Any Surface, Hyper-Fast Scrolling, Rechargeable, Control Up to 3 Apple Mac and Windows Computers and Laptops (Bluetooth or USB), Graphite
Cross computer control: Game changing capacity to navigate seamlessly on three computers, and copy paste text, images, and files from one to the other using Logitech Flow
Dual connectivity: Use with up to three Windows or Mac computers and laptops via included unifying receiver or Bluetooth Smart wireless technology
Hyper fast scrolling: Scroll through long documents or web pages faster and easier. Or press the wheel and shift to click to click mode for precise navigation. Wireless technology: Advanced 2.4 GHz wireless technology
Works anywhere 4000 dpi Dark field sensor tracks flawlessly virtually anywhere, even on glass. Mouse dimensions-1.3 x 2.4 x 3.9. Unifying receiver-0.2 x 0.5 x 0.5 inches
Rechargeable battery: Up to 70 days of power on a single charge
A better substitute for Logitech's flagship product, MX Master.
The MX Anywhere 2 is regarded as an ideal portable mouse.
Available at reasonable and considerably low price, MX Anywhere 2 comes with a quick setup and lasting battery life.
Equipped with quick charging capabilities, the device is known to gain a full charge within a few minutes.
So if you need a device for all-day use, then Anywhere 2 will be the perfect work partner for all your day-long computing activities.
Providing you with ease of connection to three and more device at a time, MX Anywhere 2 is what makes it distinct from other portable devices.
Having a DPI of 1,600, an interface of 2.4 GHz and six buttons, MX Anywhere is manufactured for right-handed ergonomics.
The easy-to-use free-scrolling wheel combined with Darkfield laser tracking makes it an ideal partner for creative designing.
Its gesture function, unifying receiver and easy-switch tech outweigh the disadvantageousness of non-removable battery.
3 – Microsoft Classic IntelliMouse – legends don't retire:
Sale
With the reinvention of Microsoft's classic mouse with a slightly modern touch, many designers and graphic design experts breathed a sigh of relief.
While the modern-day tech devices are all about edgy designs, appealing looks, unnecessary features and odd features, Classic IntelliMouse is all you need to avoid the hassles of understanding and using the overwhelmingly feature-packed devices.
A solid design, classic shape and illuminated by a stunning white light, this device comes with highly functional sensors and a DPI of up to 3,200.
Having a wired interface and right-handed ergonomics, this device is the perfect example of what it means to be classicism exemplified.
Its wired-ness is what makes it unsuitable for gaming and other similar purposes.
However, the solid yet responsive design and structure and five highly purposeful buttons are what makes IntelliMouse your ideal ally in all of your everyday office and work activities.
The not-so-hefty price tag, comfortable usage, retro-contemporary look and the nostalgic feel are what Microsoft is targeting to bring back the era of this iconic peripheral device.
4 – Anker Vertical Ergonomic Optical Mouse – it's a different type of weird:
Anker 2.4G Wireless Vertical Ergonomic Optical Mouse, 800 / 1200 /1600 DPI, 5 Buttons for Laptop, Desktop, PC, Macbook - Black
Scientific ergonomic design encourages healthy neutral "handshake" wrist and arm positions for smoother movement and less overall strain.
800 / 1200 / 1600 DPI Resolution Optical Tracking Technology provides more sensitivity than standard optical mice for smooth and precise tracking on a wide range of surfaces.
Added next/previous buttons provide convenience when webpage browsing; the superior choice for internet surfers, gamers and people who work at length at the computer.
Enters power saving mode (power is cut off completely) after 8 minutes idle, press right or left button for it to wake. Product dimensions: 120*62.8*74.8 mm; product weight: 3.4 oz.
Package includes: 1 Anker Wireless Vertical Ergonomic Optical Mouse (2 AAA batteries not included), 1 2.4G USB receiver (in the bottom of the mouse), 1 instruction manual. 18-month hassle-free warranty.
This mouse is as twisted and weird as its name, long and strange.
The shape and the design structure might look like an off-putting aspect of this mouse, but that's the best part about it.
The appearance might be weird but the structure s design for maximum comfort and usage.
Once you get your hands on it, it might be the only mouse that you want to use.
The structure is designed with consideration of RSI sufferers and its prevention.
Featuring a DPI of 1,000 and price as cheap as a pack of chips, Anker Vertical is a highly affordable way for RSI prevention.
Consisting of five buttons and vertical ergonomics, this device doesn't come with Mac OS support and refined and advanced features.
5 – Apple Magic Mouse 2 – tagline manifested:
Apple Magic Mouse 2 (Wireless, Rechargable) - Space Gray
Magic Mouse 2 is completely rechargeable, so you'll eliminate the use of traditional batteries.
It's lighter, has fewer moving parts thanks to its built-in battery and continuous bottom shell, and has an optimized foot design — all helping Magic Mouse 2 track easier and move with less resistance across your desk.
And the Multi-Touch surface allows you to perform simple gestures such as swiping between web pages and scrolling through documents.
Magic Mouse 2 is ready to go right out of the box and pairs automatically with your Mac.
Connections: Bluetooth and Lightning port
Bigger, better and smarter phones are not the only devices that Apple manufactures or designs, they also have a well-stable and profitable production line of peripherals devices, and Apple Magic Mouse 2 is probably one of the most innovative products of them all.
Undeniably, when it comes to the looks of the product, Apple never disappoints, and the same is the case with Magic Mouse.
The device is wondrous to look at and comes with the unique product specification.
The strange but incredible part about this mouse is that it doesn't have any buttons.
Manufactured for pure aesthetical purpose, using Magic Mouse 2 for everyday work activities might not be the best suggestion.
This gesture-controlled and multi-touch mouse provides you with all the advantages of trackpad and mouse.
Fantastic looks, amazingly uncomfortable usage and a hefty price tag—that's Apple Magic Mouse 2 for you.
To add to that, the device is made with ambidextrous ergonomics and have a DPI of 1,300.
6 – Logitech MX Vertical – comfort piloted:
Sale
Logitech MX Vertical Wireless Mouse – Advanced Ergonomic Design Reduces Muscle Strain, Control and Move Content Between 3 Windows and Apple Computers (Bluetooth or USB), Rechargeable, Graphite
ADVANCED ERGONOMIC DESIGN - Places your hand in a natural handshake position using a unique 57-degree angle, preventing forearm twisting and reducing muscular strain by 10 percent (As compared with a traditional non-vertical mouse. Based on Logitech Study, September 2017)
HYPER-EFFICIENT TRACKING - 4000 DPI high-precision sensor provides precise tracking that requires 4x less hand movement compared to a traditional mouse with a 1000 DPI sensor
CROSS-COMPUTER CONTROL - Game-changing capacity to navigate seamlessly on three computers, and copy-paste text, images, and files from one to the other using Logitech FLOW
THREE WAYS TO CONNECT - Use with up to three Windows or Mac computers via included wireless USB unifying receiver or Bluetooth smart technology or the included USB-C charging cable
RECHARGEABLE BATTERY - With quick charging: Stays powered for 4 months on a full charge – and get 3 hours of use from a 1-minute quick charge (Battery life may vary based on user and computing conditions)
If less rigorousness focused ergonomics is what you are looking for in a device, then MX Vertical is what you need.
The name says it all; this device is vertical in its usage and design but give a natural feel when it comes to usage and its applications.
The vertical design not only reduces the wrist and hand stress, but its handy buttons also increase the cursor speed and speed switch.
The best part about this device is its top buttons, which allows you to seamlessly switch between different systems while reducing your hand movements and stress.
Featuring a DPI of 4,000, six buttons and Bluetooth interface, this device provides you with easy-switch and is flow-enabled.
The only drawback that this device might have is the hefty price tag attached to it.
However, its comfortable design and usage, and almost four-month-long battery make it a device worth investing in.
Notable Mentions
Sale
Bestseller No. 1
Logitech G Pro Wireless Gaming Mouse with Esports Grade Performance
Made with and for Pro Gamers: G Pro Wireless Gaming Mouse is the result of two years of work with professional esports gamers, combing advanced technologies in an ultra-lightweight design
Light-speed Wireless: Pro grade performance overcomes the traditional limitations of wireless latency, connectivity and power to deliver a rock solid, super-fast 1 millisecond report rate connection
Hero 25K sensor through a software update from G HUB, this upgrade is free to all players: Logitech's most accurate sensor yet with up to 25,600 DPI and 10X the power efficiency of previous generation for the ultimate in wireless gaming speed, accuracy and responsiveness. Microprocessor: 32-bit ARM
Ultra-lightweight: Innovative endoskeleton design creates a super-thin yet incredibly strong outer shell, enabling the body to weigh in at a remarkably light and maneuverable 80 grams.
Ergonomic ambidextrous design: Tournament ready mouse developed with Esports pros for maximum comfort, control and 50 million click durability. Four removable side buttons for supreme customization. Cable length: 1.80 meters
Sale
Bestseller No. 2
Mad Catz The Authentic R.A.T. PRO X3 wired Gaming Mouse - 16000DPI - 3 Scroll Wheel Ring Options – With extra accessories - On-board memory for 10 user profiles - Carbon Fiber Thumb Rests, Black
Multi-button functionality for maximum precision and control: Scroll wheel, Left click, Right click, DPI button, Forward, Backward, Precision button, Profile button; Customizable scroll wheel with 3 included options - calibrate tension using included hex tool or swap wheels for a variety of threading and material options
Precision button instantly increases or decreases sensitivity ideal for in-game sniping; Adjustable DPI - up to 16000; PIXART PMW3389 Sensor
F L U X software lets you customize your settings: create unlimited user profiles, program buttons, customize lighting and more; works with Windows Operating Systems only available for download
Store your favorite 10 user profiles on mouse using on-board memory, quickly switch using Profile button; Industry-leading OMRON switches - 50 million click lifetime
Palm rest can quickly and easily be shortened, lengthened and tilted up to 10º with 3 different interchangeable styles for different grips; adjustable thumb and pinkie support: 2 variations for thumb rest (standard and wide angle) and 3 variations for pinkie support (standard, standard with hook and support)
Sale
Bestseller No. 3
Logitech G PRO X SUPERLIGHT Wireless Gaming Mouse, Ultra-Lightweight, HERO 25K Sensor, 25,600 DPI, 5 Programmable Buttons, Long Battery Life, Compatible with PC / Mac - Black
Meticulously designed in collaboration with many of the world's leading esports pros. Engineered to win, being the pinnacle of our continued pursuit for the highest levels of performance.
Ultra-lightweight at under 63 grams, with hyper-minimal redesign achieving nearly 25% weight reduction compared to standard PRO Wireless mouse.
Powered by Lightspeed, PRO X Superlight is our fastest and most reliable PRO mouse yet.
Incredibly precise, fast and consistent control with Hero Sensor, designed from the ground up by Logitech G engineers for the best possible gaming performance.
Large, zero-additive PTFE feet deliver a smooth glide for a pure, fluid connection with the game. System Requirements-Windows 8 or later, macOS 10.11 or later
Sale
Bestseller No. 4
Glorious Gaming Mouse - Model O 67 g Superlight Honeycomb Mouse, Matte Black Mouse - USB Gaming Mouse
Size & Style: Ambidextrous lightweight mouse weight for gaming ideal for medium and large hands. Built for speed, control, and comfort for optimal weight and durability.
Ultra Flexible Cable: Our Braided 'Ascended' Cord is so light it produces a drag-free use. The ultimate wired mouse with the feel of a wireless gaming mouse.
Mouse Feet: Our Glorious Skates are 100% pure Virgin PTFE that will glide like blades on ice without any grip on any surface.
E-Sports Customization: 6-Step DPI, rgb mouse lighting effects, polling rate, lift off distance, click/scroll speed, 6 buttons with macro support, and more.
Honeycomb Mouse Design: Our honeycomb design helps create the ultimate lightweight mouse. This honeycomb gaming mouse combines performance and durability into one for the perfect gamer mouse.
Bestseller No. 5
Glorious Gaming - Model O Wireless Gaming Mouse - RGB Mouse with Lights 69 g Superlight Mouse Honeycomb Mouse (Matte White Mouse)
Model O Wireless has the lowest wireless latency of any wireless mouse in its class. The state-of-the-industry technology provides responsive, crisp clicks and no unexpected double-clicking.
Wired & Wireless Modes: The model o wireless mouse comes with a flexible USB-C Ascended cable for nonstop performance. While plugged in the wireless model o becomes a perfect usb c gaming mouse.
Model O Wireless has the highest battery life of any mouse in its class. Up to 71 hours of playtime so you can go all night without recharging. Complete with fast charging to get you back in the game.
Honeycomb Mouse: The honeycomb shell helps reduce weight while maintaining build quality. This helps create a lightweight mouse that is perfect for gaming and everyday use.
Ultimate Wireless RGB Mouse: Complete with customizable RGB mouse lights and side buttons, this is the mouse for gaming that you need to complete your battle station.
Over to you now
When it comes to purchasing the right peripheral device, the choices might be dozens but knowing your needs and requirements and matching it to the product specification can save you from a lot of purchase hassles and stress.
Do your research before making any purchase decision and get a device that provides you with every needed feature, higher-level of comfort and comes with a reasonably priced tag.
You can also get your own Wikipedia page from Wikipedia page creator.
Author Bio: Zeeshan Hussain Bhatti is a Digital Strategist & Tech Geek, He's always exploring new skills with different platforms in writing and marketing industry.
Last update on 2023-03-10 / Affiliate links / Images from Amazon Product Advertising API