Green and Sustainable Printing – 2019 Design Trends
The printing industry has, for some time now, been pursuing green sustainable design and printing techniques.
Many companies have started to look into printing techniques that are considered to be more sustainable.
Even though there is an increased drive for innovation, especially in the digital space, the truth is that not many companies can afford to stop printing and decide to go completely paperless.
Sustainable printing is meant to provide a balance between the company's operational needs against environmental concerns.
This guide will show you how you can implement sustainable printing practices in your company.
The Key to Sustainability is Integration into the company's business strategy.
When you integrate sustainability into the CSR (Corporate Social Responsibility) plan or its missions statement, it makes it possible for the stakeholders, i.e., customers, suppliers, the board of directors, employees, and management teams to become aligned with your corporate goals—both economically and environmentally.
Implementation of sustainable printing programs requires experience and teamwork.
This guide will provide you with steps that you can take to assist you to contribute to your broader CSR strategy.
Apart from helping you conserve energy, it will also help you reduce material waste, increase productivity, and control costs.
A Guide to Sustainable Printing Designs
1. Think Electronic Documents Over Paper
E-document workflows have for long been seen to reduce the average output of hard copies.
You can always use the scan to email technology to help you distribute documents efficiently, conveniently, and electronically.
The technology also makes it possible for you to store documents in the company's electronic repository.
In case you need to print, switch to recycled paper.
2. Optimise and Analyse the Number of Printers Needed
When dealing with logo design, you should try to assess your usage patterns, including the location of your printing and design devices.
Assessing the location will help you minimise the presence of under-utilised or redundant printers, fax machines, and copiers.
Use the results of your analysis to introduce multifunctional printers.
These printers are more energy-efficient and can perform more than one task.
They can scan, print, fax, and copy documents.
Keep in mind that going green means reducing the amount of energy consumed in your business premises.
This is a strategy that will help you get rid of all single-function devices.
3. Management of Company Assets—Recycling and Responsible Disposal Practices
Good asset management practices will help you keep track of all your electronic assets.
The processes you put into effect will also help you identify the electronic equipment that you need to upgrade.
For a company or business looking to go green, you need to look for eco-friendly ways to dispose of MFPs, fax machines, and printers.
Where possible, try to recycle toner bottles and cartridges, either on your own or through a company that offers ethical printer cartridge recycling.
4. Try to Encourage Sustainable Habits
When looking at annual report graphic design statistics, you will notice that employee behaviour is one of the essential factors when it comes to the implementation of successful environmental practices.
Training and educating your employees on the importance of environmental conservation helps them to become familiar with procedures that can assist in eliminating waste and improving processes.
Ultimately, the company will be better placed to achieve the performance targets it has set for itself.
5. Redirecting Printing to the Device that Is Most Cost-Effective
Rule-based printing is favoured in many workplaces because it helps to redirect printing jobs to the output devices that are likely to optimise energy consumption.
The process also ensures that the device selected to print the documents has complete access to the colour output and is equipped with energy-saving features.
It may mean that your employees will have to walk a few extra steps to collect the printed material, but hey, they at least get to exercise in the process!
6. Reduce Energy Consumption
If you are serious about green printing, consider leasing or buying devices that exceed industry ratings such as the much-coveted 'Energy Star'.
Many printers in use today come with numerous energy-saving techniques, such as the 'Quick Startup' technology.
What this means is that the device will automatically go to sleep when it is not in use.
If you set it up correctly, the technology will help you to reduce your monthly energy costs.
7. Reducing Paper Wastage
Make use of your user manual to help you activate the paper-saving features of your device.
The manual will provide a detailed guide on how to turn on the software/hardware that can help you reduce the amount of paper used in printing tasks.
For instance, it will come with a guide on how to choose double-sided/duplex printing, scanning, lock printing, and combine printing.
Encouraging your personnel to share documents electronically or preview them online without printing can also assist your firm to prevent unnecessary prints.
8. Print-on Demand
Digital printing technology can be applied in your organisation to print marketing and corporate materials on-demand.
This means printing materials when and where they are needed, as opposed to printing large volumes only to realise later that some changes have been made to the content.
Print-on-demand helps to eliminate paper wastage as you only print the materials that you need.
You will also specify the number of copies that you need, ensuring that nothing will go to waste.
9. Save and Re-set Settings
Print selected text, toner saving modes, and high-speed duplex printing are some of the settings in your printer that can have a significant impact on how your company uses printing paper.
It also impacts your carbon footprint and toner cartridges.
It would be best if you learned how to use the default toner settings to enjoy some of these benefits.
10. Measure, Manage and Optimise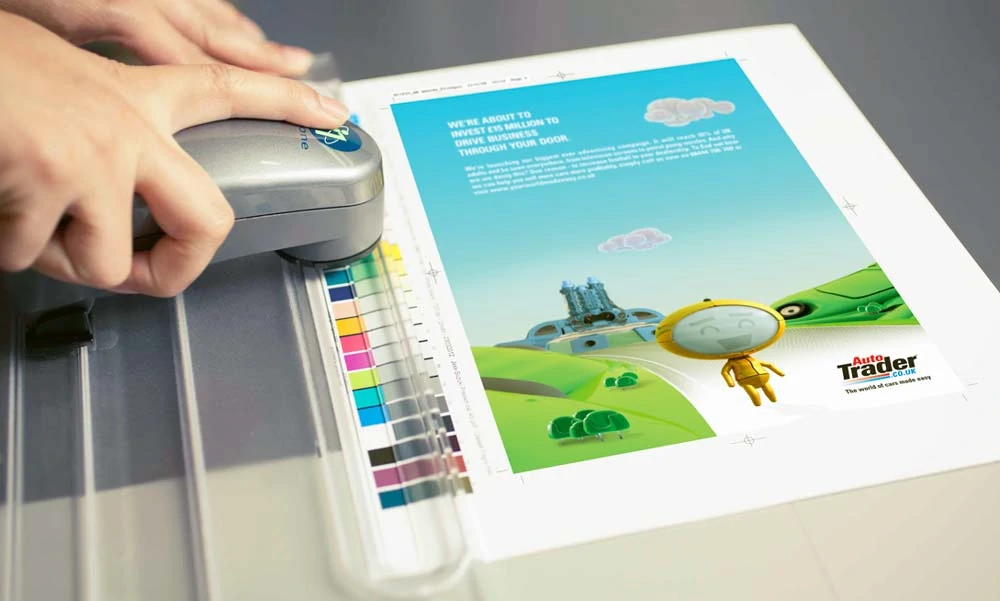 It is not possible to implement an environmental initiative such as carbon offsets without correct measurement, analysis, and reporting.
When dealing with printing tasks, you need to make sure that the environmental program in use not only addresses energy consumption but that it also takes care of the CO2 footprint and hardcopy output.
It also takes into account future environmental recommendations.
11. Use Eco-friendly Paper
Studies have proven that paper-based marketing has not lost its edge, even though digital marketing continues to be the most favoured marketing method.
If you have to use paper-based marketing, then you need to make sure that you are making the right choice.
For instance, rather than print 10,000 flyers, choose to print 5,000 flyers using good quality paper.
The paper needs to have character and substance.
The excellent quality paper helps to showcase the quality of your product and is more likely to impress your customers as opposed to using cheap paper that will eventually end up harming the ecosystem.
Better still, opt to use premium paper that has received proper environmental credentials, e.g., the paper is recycled or is produced by a mill that is carbon neutral.
Choosing an Environmentally Friendly Paper
As mentioned above, paper choice needs to be a top consideration when looking for the best printing materials. Consider the following tips in your search for eco-friendly printing paper:
• Carefully look at the paper to confirm that it is FSC certified. The Forest Stewardship Council (FSC) is tasked with the responsibility of ensuring that the wood pulp utilised in manufacturing printing paper comes from a sustainably managed forest. While there exist different certification grades, the FSC mix should always be the minimum requirement that you look for in printing paper.
• Select a paper that is either TCH (Totally Chlorine Free) or Elemental Chlorine Free (ECF). Manufacturers use chlorine to bleach the printing papers. You should, therefore, try to make sure that the printing paper does not have any chlorine. A chlorine-free paper is one that will not require any form of bleaching.
• Opt for a 100 % recycled printing paper. The US government in the past used to provide incentives to mills in a bid to encourage them to produce more recycled papers. The motivation came to an end, which in turn led to a decline in the production of recycled papers.
12. Using Soy and Vegetable-Based Ink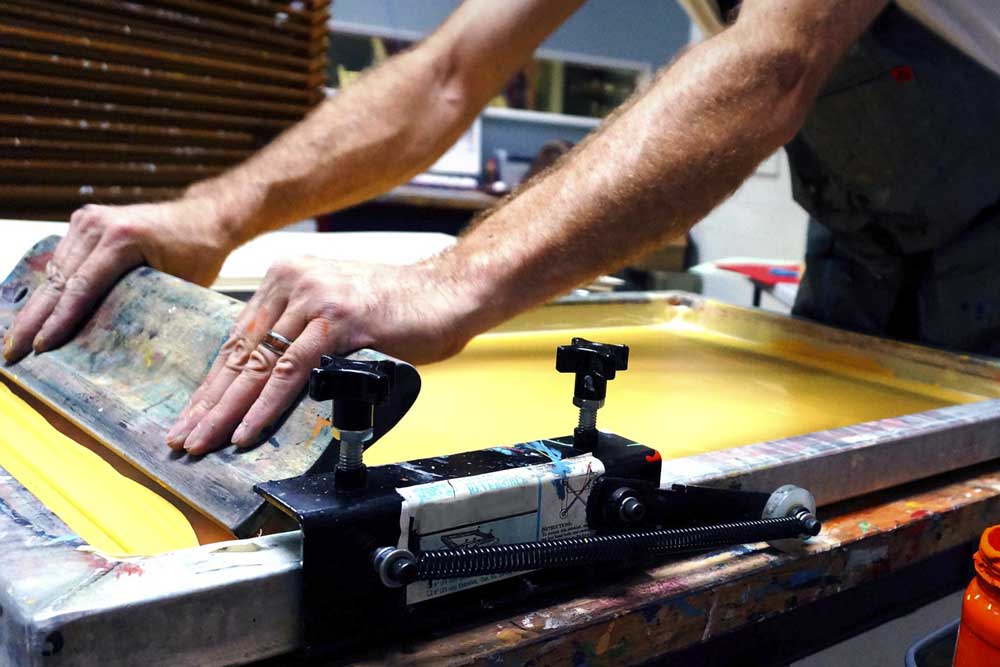 Traditional inks are based on petroleum and are known to release VOCs or volatile organic compounds.
They come with many adverse environmental effects and are commonly associated with health issues, especially when a person is exposed to them for a long time.
The use of vegetable-based inks, e.g., those made using soy do not release VOCs and are considered to be more sustainable.
They also make de-inking and recycling easier.
Suppliers of veggie ink are also more conscious of the environment and the effects that petroleum-based ink can have on the environment.
Shunning petroleum-based ink is an excellent way for a company to go green and help conserve the environment.
Summary
Environmental conservation and sustainability are two issues that have come to the forefront of public consciousness in the last decade or so.
The effects associated with climate change have sparked much-needed conservation in both the private and public sectors.
The reason why green ideas have become so prominent is that manufacturers and business leaders have wholly embraced them.
The paper manufacturing industry is today at the forefront of creating a world that is green and sustainable thanks to government regulations and increased public pressure.
The printing industry should, therefore, not be an exception.