How can Logo Design Influence the Success of your Brand?
Are you starting your e-trading venture?
You probably won't be emphasising building a logo for your business just like you are prioritising other aspects, right?
Your logo bump-ups brand awareness among global clients, which is the reason it shouldn't be ignored!
A considerable proportion of your business's success entirely depends on how your logo depicts your services and products.
The more innovative the design, the better the client engagement.
It won't be wrong to say that starting a business without a brand logo is just like starting your car's engine without adequate fuel!
The vision of your company is clearly depicted through an engaging logo, which should be given high priority.
You would probably know more about the importance of a creative logo when you dive here into this post!
1 – A Creative Significance Guarantees Engagement
The original hidden meaning in your logo surely makes your brand stand out of the league without putting many efforts to market your business.
Just invoke your creativity in forming a magnum opus for your business that would be enough to enhance your revenue.
Huge brands out there invest heavily in creating logos that aren't just engaging but can magnetise anyone and leaves a question in their mind.
The little elements of details if placed correctly can influence the audience in the first look.
Many businesses out there invest in getting a design that not only depicts their company's history or story but eventually impacts the audience's mind!
2 – First Impression Says it All!
Remember the world's renowned brands that are ruling the market from decades.
Their logo is perhaps the most innovative thing that clearly showcases a lot about their services and products.
Whenever you think about a brand like Apple, there's a clear picture of a half-eaten apple, which isn't tough to remember.
The logo of your brand is a potent weapon to target the mind of your audience as it is the first impression of your company.
No one always remembers the name of the company; instead, they recognise the catchy logo that leaves an impression on their mind.
3 – The Intensive Element of Brand Identity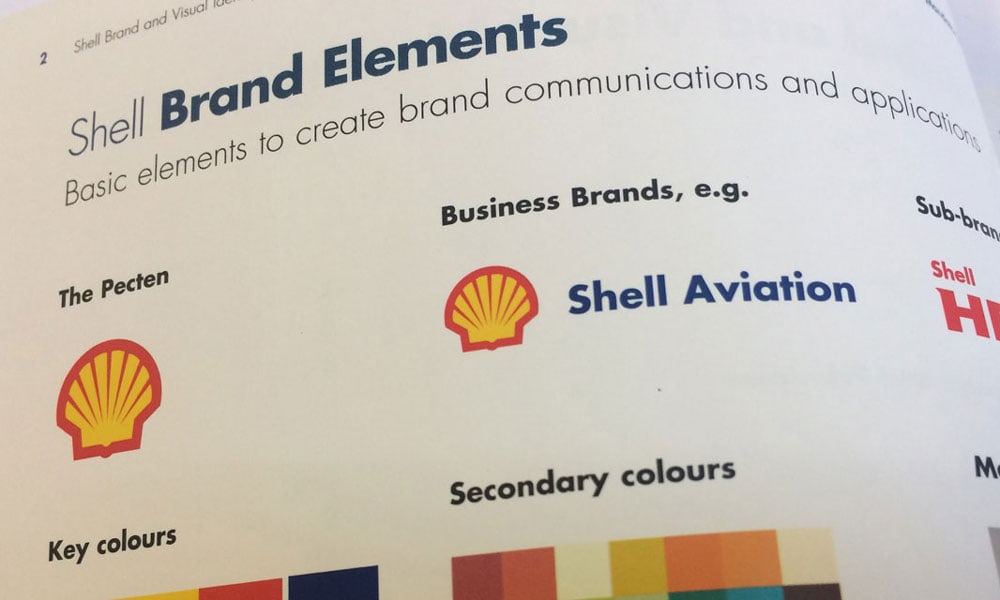 How can you project a brand with just a name, which isn't even unique?
There could be numerous possible ways you can maintain your reputation in the market, but as per the market trends, the audience always remembers the ones with a unique identity.
The correct use of colours, fonts, and shapes is the perfect way to augment your branding without considering another marketing tactic that may or may not work.
Imagine you go through an advertisement, and the only thing that you remembered was the creative logo that filled the screen in the end.
You won't remember the entire advertisement, neither the brand name, not the services. The only thing that would be in your mind would be the logo.
4 – Easy to Memorise
How many advertisement and brand names do you remember after seeing them once?
I guess one or maybe two somehow.
But when it comes to visuals, logos entirely act as a significant identification that one can't forget easily!
Whether we talk about offline marketing or an online marketing campaign, one can always rely on an eye-catching logo, which augments the branding multiple times as compared to any ordinary campaign.
This is the primary reason you should also consider rebuilding your company's logo if you feel it isn't appealing enough to boost the brand awareness of your business.
5 – Easy Recalling
You won't have to put efforts in memorising a brand logo, which isn't in the case of a brand name or its services.
This simply shows how easily you can create an image in a person's mind without putting a lot of efforts.
Please utilise the potential of professional designers that can help you in getting the right design for a decent promotion of your brand.
As per the physiologists, the brain usually remembers the creative part of any story.
This means if you are working on influencing your audience, you have to be more creative, which is valid in the case of designing a logo.
6 – Makes you Stand Apart from the Competition
The various logo designs may convey a message to your consumers why your brand is unique and how it can affect your actual needs.
There is no point to consider who all your competitors are; you can always expect out of the league branding with a catchy logo design.
Most businesses are always emphasising improving their logo design to perfection so that they can maintain a high reputation in the market.
You have probably seen that most brands prefer changing their company's logo after a couple of years or maybe decades.
The reason is the same; the more influential the logo would be improved will be user engagement.
7 – History influences user's mind
Sometimes a little effort in building a logo as per your company's history, services, and uniqueness are all that you would need to maintain an excellent reputation in the market.
Gone are the old days when companies need to provide taglines that depicted their company's services.
One can expect the same from a catchy logo itself!
This means a startup business needs to strictly focus on building a logo that is quite catchy to make an impression on the viewers at first sight.
One can consider hiring a professional logo design company that has a vast experience in providing elegant designs and possess good experience in offering adequate services for brands in the market.
8 – A Great Logo Builds Trust over your Potential Clients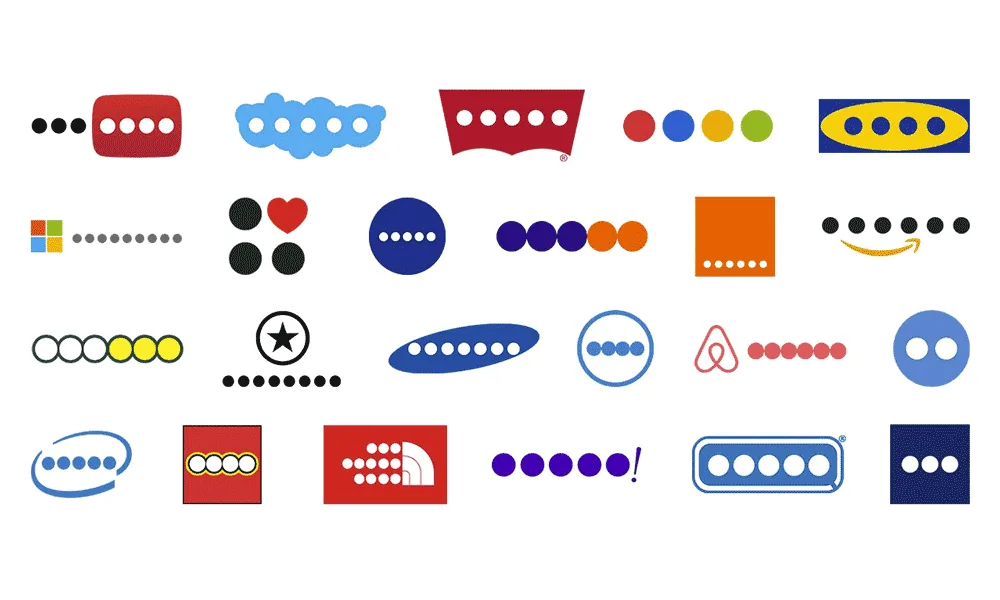 Would you trust a brand that doesn't have an appealing logo even if the company offers excellent services? Probably not!
As discussed earlier, you need to be sure enough that the logo of your brand catches the attention of the audience at one go.
It is a fact that the companies that prioritise the logo design of their business comparatively build a great trust over the users than the ones that are striving for an adequate logo design.
A responsible user won't trust a brand whose brand logo doesn't seem reliable or tempting.
As per the market experts, your logo is the first thing that would showcase the reputation of your company and would further decide the level of trust of your audience.
9 – A Perfectly Designed Logo is the Best Way to Target Specific Audience
Most of the people out there aren't aware of the fact that their company's logo can magnetise a specific audience that they wish to target.
For instance, a restaurant can create a lucrative logo that can enhance the cravings of the users.
This is a perfect way out for marketing your business with the correct utilisation of marketing tactics.
There is no way you can expect your business can reach the desired heights without invoking the potential of a logo smartly in your company's promotion.
Apart from this, a catchy logo could be quite beneficial for offline marketing campaigns, which could be a great way to promote your brand where digital marketing isn't efficient enough.
10 – Boosts Marketing Campaigns
The businesses that are relying on marketing campaigns can get the best out of their little investment by projecting their logo.
This would be quite helpful in targeting a group of audience.
You only need to find a reliable graphic designer with adequate experience in providing sufficient designing services.
It has been seen that most of the users trust a brand that has a funky logo that utilises the correct combination of colours, fonts, and texts that shows the actual story or the purpose of the brand.
Thus; one can't deny the fact that they have to pick the optimum design and invoke the best out of their creativity while creating the logo for their startup business.
11 – Social Engagement
Sometimes companies that are well established in the market disregard the need for an adequate logo, which is the biggest blunder.
Their theory says that what would the need be of a logo for brand awareness when they have already established a name in the market.
Well, you need to rethink about the same if you are having the same mindset!
The attachment to a particular brand could be seen through a logo at any campaign that can simply improve your visibility over the social media platforms.
This would engage numerous people towards your marketing campaign and would surely enhance traffic on your website.
A lot of businesses rely on third-party marketing companies that initiate the campaign by first creating a catchy logo for the business that is capable of attracting the users with its overall appeal.
Final Verdict
The aspects mentioned above are more than enough to depict the importance of a logo for a company in today's era.
If one needs to create brand awareness in the diverse market, they would be requiring a perfect logo designing team that can invoke their creativity and experience in providing the best logo that showcases your company.
Author Bio: Jasica James is a senior content developer and a blogger who loves to share her views on diverse topics. She holds great knowledge and experience of technical and creative writing and is currently associated with a renowned Web Designing Company named Seasia Infotech. You can connect with her on Twitter.