10 Simple Brand Logo Design Tips For Your New Business
When you're just starting with a new brand, you need a logo design that will stand out among your competitors but still reflect your vision. It's easy to get lost in all the details, but once you've decided on a design idea, it's time to focus on some of the finer points that will bring your brand to life.
Your brand identity, or your brand's logo, is often the first thing people see and experience when they encounter your business. Therefore, it is crucial to create a logo that represents your brand well.
Your brand logo design doesn't have to be perfect, but it does have to be a good representation of your brand. Here are some simple branding tips for creating a powerful and effective logo for your business.
We'll discuss what you need to know to create a logo that makes a great impression and helps you stand out from the crowd.
Simple Brand Logo Design Tips
1 – Consider the type of business you are launching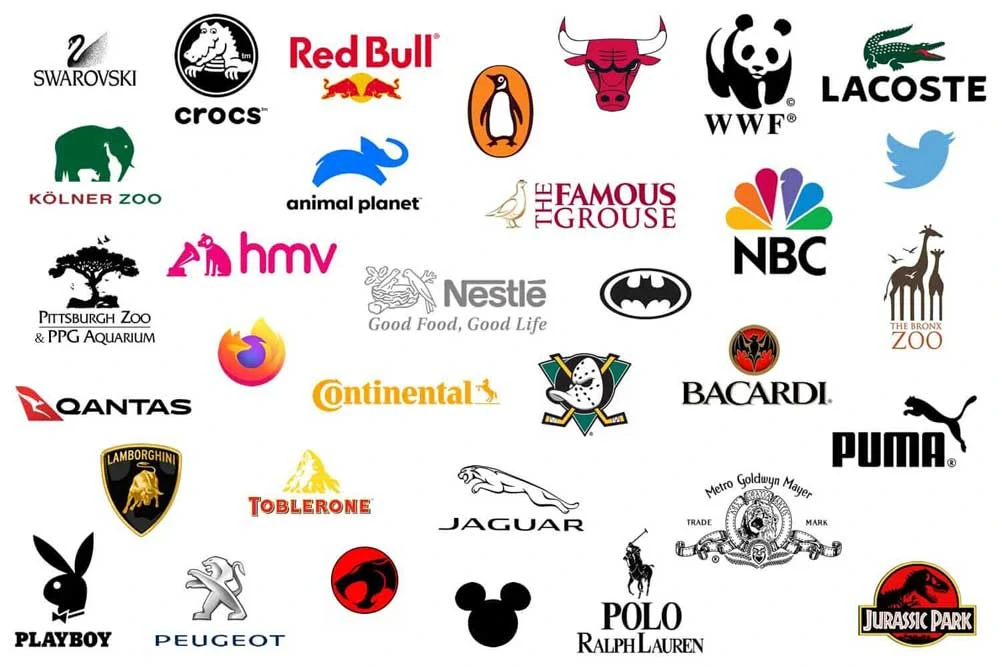 Brand logos help to establish the identity of a company. They differentiate the company from its competitors and convey what it offers. While brand logos need to fit into the company's overall design, they must be memorable and unique.
A logo represents your company. The visual identity is a core component of your brand. If you're a new business, consider the type of business you're launching for your logo design. Is it a startup? An eCommerce store? A B2B company?
Think About Your Brand's Purpose
This point is tricky because many brands have purposes, but others have no purpose. If you're a brand with no purpose, you're just another company trying to get in the market, competing with everyone else. Your brand's purpose is to help you do your best work, make your life easier, and earn money. And the purpose isn't always straightforward. You have to figure out why you exist.
If your company's mission statement or brand essence states a strong purpose, it may be good to use that purpose as inspiration for your logo. This will help you communicate what your brand stands for.
If you haven't come up with a logo design yet, consider asking yourself:
Is your company fun, cool, hip, edgy, progressive, traditional, elegant, or quirky?
What does your brand stand for?
Does it represent success, adventure, beauty, or a new frontier?
What are your company's values?
They include being kind, honest, trustworthy, intelligent, safe, or intelligent?
Does it have a sense of humour?
Would your logo look good with bright colours or dark colours?
2 – What do you want people to say about you?
This is one of the most important questions you can ask yourself. Most people fail to understand how to build a successful brand because they don't understand what they're trying to build. A brand isn't an image or an identity—it's a promise.
So what's your promise to your audience? If your answer is "We're going to make money," you're probably building a business. If your answer is "We're going to help people be healthier," you're building a company. Once you have a promise, it becomes easier to decide on whether to follow through or not, and you'll know where you're headed.
Create a Logo That Reflects Who You Are
When creating a logo for your business, you should first think about why you want to create a logo at all. Once you've figured that out, think about the kind of person you want your logo to reflect.
Do you want something simple, professional, or fun? Do you want something clean or fun with a little bit of personality?
Think about what kind of feeling your logo is supposed to invoke in the minds of your ideal clients, and then start thinking about what kind of logo would suit those feelings. The point is that there's no "one size fits all" when it comes to creating logos.
If you're starting a new company, this may seem daunting. However, the logo is probably one of the first things you'll need to decide when creating your new brand identity. A good rule of thumb is to start simple and then make variants until you run out of ideas.
Remember that it's all about communicating your brand's core values and positioning within the marketplace.
3 – What message do you want to convey?
Logos are often overlooked as a branding tool. But they're a powerful way to communicate your brand identity. Use your logo design to set the stage for a memorable first impression.
Think about what it means to your audience when they see your logo. What are they seeing? What are they feeling? What are they thinking? Then, you can decide what message you want to convey through your logo.
Every business logo should communicate something about the company's values and purpose. It should also provide a strong visual identity to represent your brand to the public. Your logo should stand out in a sea of other logos.
Whether designing a new logo or revamping an existing one, remember to stay true to your company's personality while giving your audience a clear message. Keep in mind that you will use your logo for many years. Choose a logo that conveys the right message and will be memorable for years to come.
Build A Logo That Tells the Story
A logo can take a business from a brand new idea to well-established brand identity in just a few minutes. But creating a great logo isn't as simple as picking up a pencil. The key to designing a logo is to start with a story.
What is the brand's story?
Why should people care?
And what does the logo stand for?
A brand's logo has a significant impact on the consumer's perception. The story behind it, however, often isn't discussed enough.
A good logo should tell a little bit about the company's history, but not too much. The logo itself should be unique and convey the brand's personality.
A logo can't be too busy, and you shouldn't use too many colours. If you're designing your own logo, take some time to brainstorm some ideas, sketch them out, and choose the one that best fits the brand. Hiring a professional is good if you're not skilled in graphic design.
4 – What emotions do you want to evoke?
In addition to using the emotion you want to portray in your logo to communicate to your audience, it can also be a vital tool for engaging consumers, says David Shubin, CEO of BrandSimple.
"People have a difficult time processing visual stimuli and emotions simultaneously, but when they see a logo or design, they have to make the mental connection between the emotion and what the company is trying to convey," he says. "This is especially true for a business with a strong brand identity."
Logo design isn't just about creating a visually appealing logo that fits a company's name and colours; it's about evoking emotion in people.
A logo is like a window to the soul, but it doesn't mean you need to make your audience feel warm and fuzzy. A logo should also make your audience think.
What emotions do you want your audience to feel when looking at a logo? Are you trying to make them feel excited? Or calm? Or relaxed? Or proud? How are you going to make sure your logo does this?
Choose Your Colours Carefully
The next step is to make sure that the colours you choose will match your brand colour palette and that they will reflect the brand you are trying to build.
When developing the logo for your business, you may want to choose a single primary colour to base all of your branding. This primary colour should reflect who you are as a company.
Some brands choose a primary colour for their entire website, whereas other businesses only want to reflect their branding on specific pages or products.
Brand colours have a powerful impact on the perception of the brand. The colours should evoke emotion, especially the emotions of trust and happiness.
This isn't just an issue with logos. If you're designing something like a website or brochure, you want to keep this emotional impact in mind as you choose colours. The same is true for the colours used in signage, advertising, packaging, and promotional materials.
5 – How much money are you willing to spend?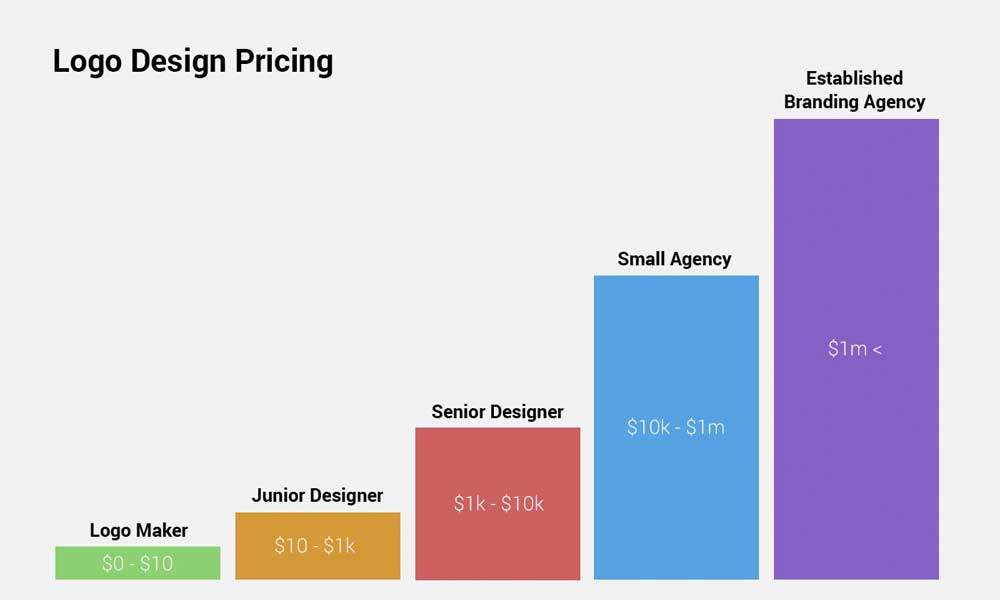 So, you've finally decided to invest in your brand identity. You've come to the right place. Whether you're just starting up a new business or a seasoned branding veteran, you'll want to have the perfect logo.
But, how much should you be spending on a logo?
We've all been there. You're browsing around for the perfect logo for your business or brand. You find a company that looks promising, but you can't help but wonder how much they charge for their work.
That's tricky to ask for, but luckily, we've got some pretty good advice to share. First, remember that there's no hard and fast rule regarding price tags.
But there are some things to keep in mind: It's more expensive to make a logo than to purchase a pre-existing one (unless you're starting from scratch). Second, don't mistake comparing prices based on the size of your project.
We've seen freelancers pay $20,000 for a logo, $10,000 for a medium-sized brand logo, and $500 for a famous brand logo design. These are all excellent questions to ask before you start looking around.
Don't Be Afraid To Ask For Help
There are plenty of freelance designers who can help you design a logo for your business. These services can be very affordable, but it can also be hard to know whether a design is well suited to your business or not.
Here are a few things to consider: First, research online to find reviews about the designer's work. Ask around your network to see if anyone has used the designer or if they have a recommendation. Finally, it's always a good idea to meet with your potential designers to discuss your goals and expectations. This will ensure that you're happy with the result.
I recently heard a speaker at a marketing conference suggest that every brand needs an identity, and the reason we should do this because "when you own your brand, you own your business."
So true, but there is another aspect to this that I think is often overlooked – and that's asking a branding agency for help with your logo.
Sure, some graphic designers can create a logo for a business in a weekend, but the truth is, no matter how talented or experienced you are, the first thing you have to decide when starting a new business is your logo.
A great logo is not just the visual element that ties everything together; it's the heart and soul of your business. It's the first thing people will see and think about when they hear your name, and it will set the stage for how they perceive your brand.
6 – Make sure your brand logo design is unique and memorable
This may seem obvious, but it is easy to forget when your company logo is part of your identity and you use it everywhere.
When you're promoting your product or service, your company's identity should be immediately apparent when the brand is mentioned.
For example, suppose you sell a product associated with a particular colour (i.e. your brand is red). In that case, people should assume that any references to the red colour reference your brand. Another way to make your brand logo design memorable is to create an iconic image that represents the purpose of your business.
You should design your company logo in a way that stands out from all the rest. It's no secret that logos are hard to forget.
Some of the world's most recognisable brands use the same logo repeatedly – Coke, Nike, Starbucks, Apple, Target, etc. So what makes some logos stick in our minds? The answer lies in branding and strong brand identity.
Think About How You're Going to Use Your Logo
Your brand logo design isn't just for people to recognise your business when they see it on a website or other marketing materials. It's also a piece of communication that's meant to attract customers.
When you put together your brand identity, think about how you'll use your logo on your website, business cards, email signature, business letterhead, brochures, flyers, posters, t-shirts, hoodies, and business cards. Consider how you'll be able to leverage your logo in social media and other marketing strategies.
7 – Find the right balance between branding and aesthetics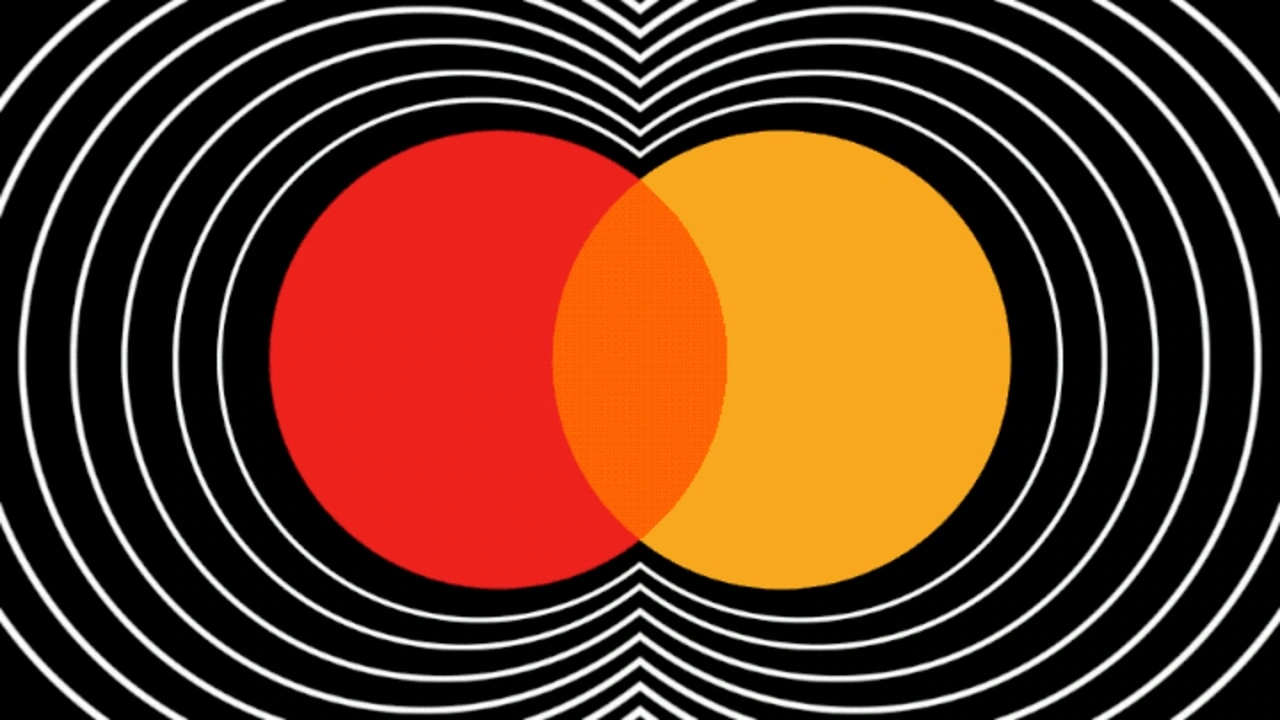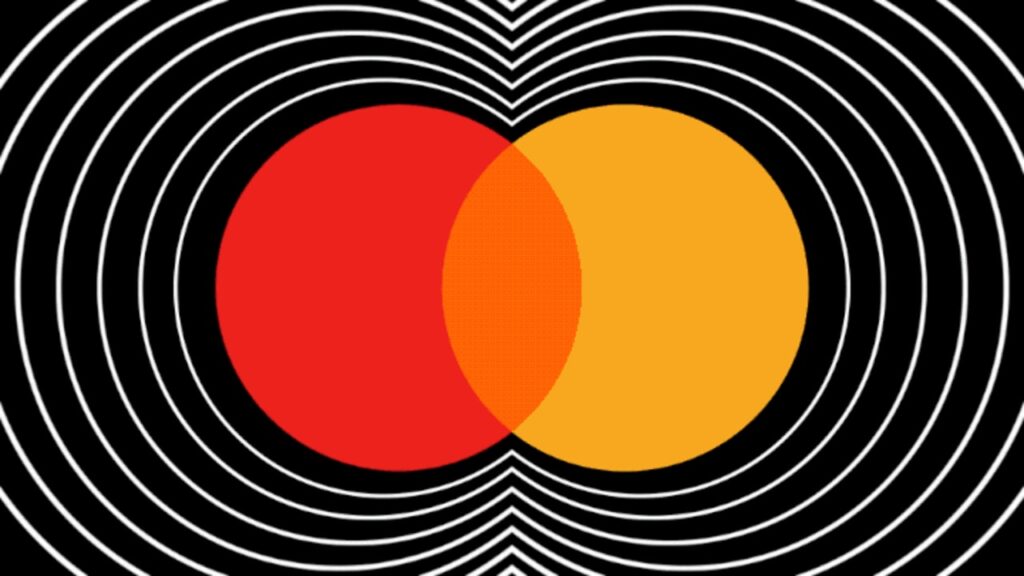 When it comes to brand image, consistency is vital. But that doesn't mean you should copy the exact look and feel of another brand's product or service.
Your brand image should convey the message you want people to take away from your product or service. This means using a design that fits your company's brand identity and messaging while maintaining some degree of personality.
Try creating a mood board for your brand, then choose a colour palette that fits your brand identity and messaging.
There's a very fine line between being authentic and boring. When you're trying to convince people that you're the best, you want to ensure that your brand is consistent in all its aspects.
Similarly, when designing your site's overall look and feel, there needs to be a balance between branding (or brand guidelines) and aesthetics.
If you have an established brand, your customers expect certain site elements, so pay attention. But if you're starting fresh and developing a new brand identity for your business, it's critical to take the time to develop a style guide that works for you.
Consider Visual Elements of the Brand Identity
It would be best to keep the brand's visual language in mind as a designer. This includes colours, fonts, images, and even layout. To understand your brand's core values, consider the following questions:
What is the colour palette of your company?
What fonts does your brand use?
What images do you use?
Is there a consistent visual style to your brand?
How does your brand image communicate with your products?
If your business is a service provider, consider using photos of people in their environment to represent your brand. People want to know what your services look like and feel like. They'll feel comfortable if you show them what your business looks like and how it feels.
Identity is something that describes the character or personality of a brand. It can be as simple as the colour of a logo or as complex as a brand's personality.
Whether it's a large company or a small business, the identity of any brand is what people see and associate with that company, so it's essential to get that right.
A strong brand logo design can lead to increased sales, increased awareness, and improved conversion. When creating a brand identity, a good rule of thumb is to follow the Golden Rule: Be honest.
Brands should represent their products or services how they genuinely believe them. There's no reason to hide anything if they're telling the truth.
Create a logo identity system
A brand logo identity is a system in which your design elements follow a consistent design language and look alike. This is how you convey a consistent message that your customers can recognise and associate with.
An excellent example of a brand logo identity system is Apple's. Consistency in font, spacing, colour, etc., gives every item a uniform look and feel.
The logo identity system is a set of guidelines that help guide decisions throughout the development process. The logo identity system is used to inform all of the design decisions for each project. A brand logo design system helps the designer stay consistent with the style and feel of the entire brand.
8 – Keep it simple; start with black and white
To keep things simple, start with black and white. These two colours are easy on the eye and give the viewer a clear image of what the brand stands for.
This allows you to easily incorporate various other colours later because the black and white look will still be recognisable. Use Canva or another free online tool to quickly draw a basic logo design for a quick design mockup.
Ensure the Logo Works Well on Different Types of Media
It's easy to assume that logos are just there to represent your brand. But this is only half the story. Today, brands must display their identity in various media types — including print, web, and social media — to reach consumers at different times, places, and platforms.
Sometimes, you can find the best logos and brand identities in unexpected places, such as packaging.
When designing a logo, test it on all of these media. Ensure that your logo looks sharp, clean, and clear across all platforms your brand is likely to be found.
9 – When choosing your font, be picky!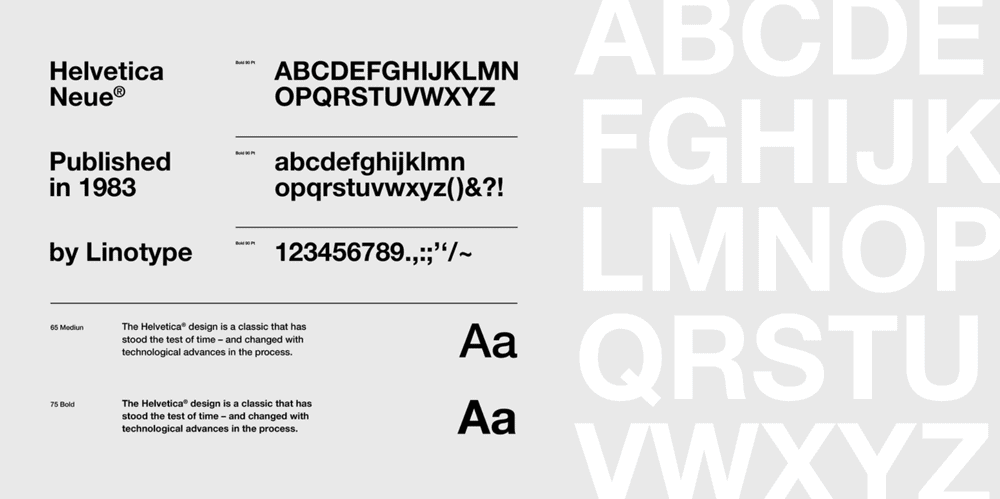 When it comes to typography, there are plenty of choices out there, but too many fonts are used for branding that you could have just as quickly used for all manner of other applications.
Choosing your font should be something you think about very carefully. After all, it's going to live right next to your company's logo for years to come and, let's face it; the logo isn't going to change any time soon.
You don't want it to look like the font is trying to take over the brand – it's the other way around. So be picky! And don't settle for something that doesn't suit the brand.
10 – Keep the colours consistent throughout your brand
A common mistake businesses make is to create brand identities with distinct colour palettes for different products or services.
There's a reason why brands like Google, Starbucks, and Apple have maintained such a consistent and recognisable brand identity for so long.
When consumers see a brand that doesn't have the same consistent colours across all products and services, it can give the impression that the brand is disorganised or inconsistent, making the company or organisation seem less trustworthy or believable.
As I've mentioned before, every colour in your brand should feel the same throughout. There are many exceptions to this rule, but you generally don't want a lot of "colour variance."
You may need to take a little extra time to consider if the colours you chose for one aspect of your business, product, or website should carry over to another. This is especially true when creating an emotional connection between your brand and your customers.
While it might seem like a minor detail, colour consistency is essential to consumers and can make a big difference in the success of your brand.
Colour is one of the first senses that people have when they enter any retail space, so if your brand has a lot of different colours, it can be difficult for customers to remember what you do.
Consistency can be difficult to achieve with every brand or even within one particular campaign or marketing strategy, but you can achieve consistency.
Conclusion
In conclusion, you'll want to ensure that the brand logo design you choose is appropriate for the industry and product type you're promoting.
Consider colour scheme, font size, and overall visual elements. You'll also want to make sure that your logo is legible in various media sizes and types, from large signage to email headers to small, single-word logos.
I hope you enjoyed this list of tips for brand logo design. If you did, please share this with your friends so that we can reach more entrepreneurs and small businesses. Thank you for reading. Please subscribe to our newsletter below for future blog posts.