How SEO for Medical Practices and Health Care Providers Works
Search Engine Optimisation, or SEO for short, is the process of marketing your business online to attract new potential customers and clients through Google and other search engines.
SEO for medical professionals is an absolute must for care providers seeking to grow their practice, increase revenue streams, and connect with new patients.
A medical digital marketing agency with the expertise and experience working for care providers can help you grow your practice, generate leads, and improve your business's overall online presence.
Medical SEO and digital marketing is a long-term process that focuses on improving the online presence of the website, both on and off its website.
Marketing for medical providers involves targetting a highly competitive business, which means it can often take upwards of six months to create long-term results in search engine rankings and traffic.
Nearly all of your patients research your practice beforehand and make important decisions about your services based on the quality of your website and the reviews that your previous patients have posted.
To get started with SEO and digital marketing for your business, you'll need the advice and strategies of a medical SEO expert or agency. 
In the past decade, marketing has become an increasingly technical process, with coders, writers, and website optimisation professionals playing a role in how the business appears online.
In addition, the process has also become considerably more time-consuming. For this reason alone, many business owners reach out to a marketing agency to outsource all of their digital marketing requirements.
The right marketing campaign will transform your practice to connect you with new patients in need of your care. Here are a few of the processes that a professional digital marketing team can help you achieve. 
1 – Building Your Website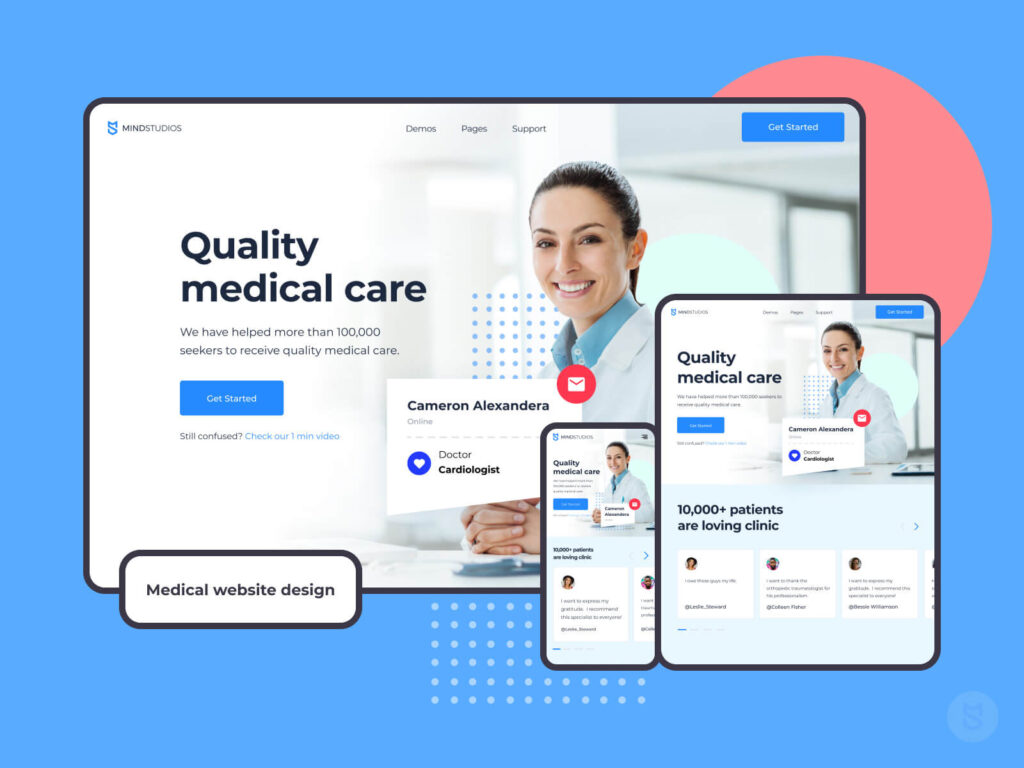 Many digital marketing campaigns begin with developing or redesigning your website to be attractive for both new and returning users.
The site's design should be clean and elegant, with easy-to-read text and an organised, well-thought-out layout. Navigating between pages should be relatively simple, and every indexed page should be within one to two clicks from the home page.
You'll also need a blog or a similar page where you can continue to add content updates to your website. Each page should lead back to a contact page or booking form, where the potential client can further interact with your team of medical professionals.
2 – Researching How Your Clients Search Online
Marketing to potential patients requires an intimate understanding of the problems they're facing and the questions they're asking.
More than three-quarters of online users search for medical services and products online before taking any other step towards finding the solution they're looking for online.
Digital marketing professionals begin the content development process with keyword research to better understand your clients and increase organic traffic.
Keywords are queries, questions, phrases, or individual words that users type in Google to find the knowledge, answers, products, or services.
In almost all cases, the user has a goal in mind- they know exactly what they're hoping to find. If they're searching for a product or service, they often already are interested in purchasing.
Each keyword has a specific search volume, keyword difficulty rating, and purchase Google Ads, a CPC, or cost per click. To market your business online, you'll need to target relevant keywords to your company and your services.
3 – Creating Keyword-Optimised Content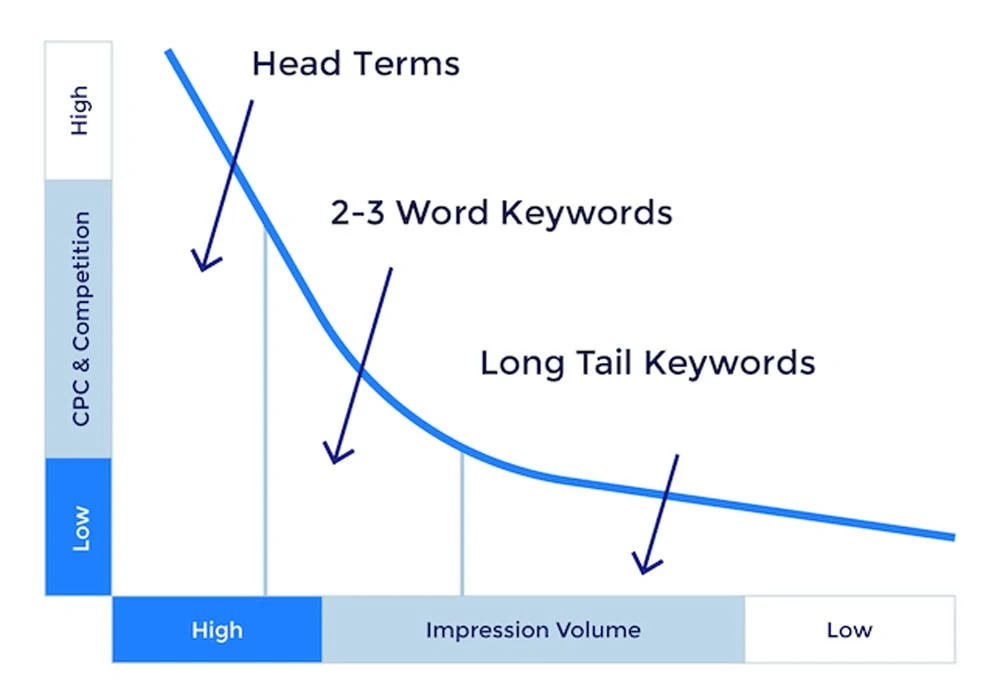 Marketing content for your business's landing pages and blog should naturally integrate the keywords relevant to your business to connect you with more relevant potential customers.
Google's search engine algorithm, which determines the quality and relevance of your web pages for each keyword, will increase your rankings on their results page in large part as a result of your marketing content.
Content for your website should quickly and efficiently answer the most common questions that your potential clients will have and justify the value of your services in light of these answers.
The end goal of your content is to establish the expertise, authority, and trustworthiness of your practice so that it essentially becomes a thought-leader for the industry.
You'll need to regularly release new content and update your existing content so that it continues to be relevant and up to date in the eyes of Google's search algorithm.
4 – Managing On-Page Errors
Managing website health and fixing on-page SEO errors is an essential process in optimising the online presence of your business.
Broken links or images, 404 errors, or too many redirects on your site can be detrimental to your other marketing efforts and decrease your rankings in SERPs (search engine results pages).
Each page should also have a relevant and easy-to-read meta-description and meta-title, which dictate how your webpages show up in these results pages.
In addition, you'll also need to fix javascript errors, optimise page speed, and clean up any instances of duplicate content.
5 – Developing High-Quality Backlinks
Once you've researched your clients and their search habits, developed keyword-optimised content to post on your website, and cleaned up any on-page SEO errors, you can turn your marketing efforts towards more off-page SEO.
Building high domain authority (DA) backlinks will boost your website's authority and attract new users to your home and landing pages.
6 – Maintaining Your Reputation
Off-page SEO also includes managing your Google My Business and Yelp listings and responding to reviews whenever possible.
Even if it's a one-star review, it's important to showcase how your business is both responsive and solution-oriented.
In particular, for your Google My Business, you can showcase your practice's service areas, upload photos of your physical location, and make it easier for clients to request directions to your office.
Conclusion – How SEO for Medical Practices and Health Care Providers Works
Medical digital marketing and search engine optimisation require in-depth, professional strategies, which many practices don't have the time to manage.
A digital marketing agency specialising in SEO for medical care providers can assist in managing your practice's online reputation so that you'll receive more website traffic, higher quality leads, and more connections with new customers.