Top 5 Sources Of Digital Marketing Funding
One of the latest trends in the eCommerce world is Digital marketing. This is a practice of using the internet and electronic devices to promote products or services.
Some of these gadgets include computers, phones, and other smart tools. Moreover, it's a cost-effective way to reach millions of consumers globally.
Digital marketing can help grow your business within no time. However, implementing it isn't easy, especially if you don't have enough funds.
But the good news is that there are several sources of digital marketing funding you can consider when promoting your business. Some of these include:
1 – Taking Loans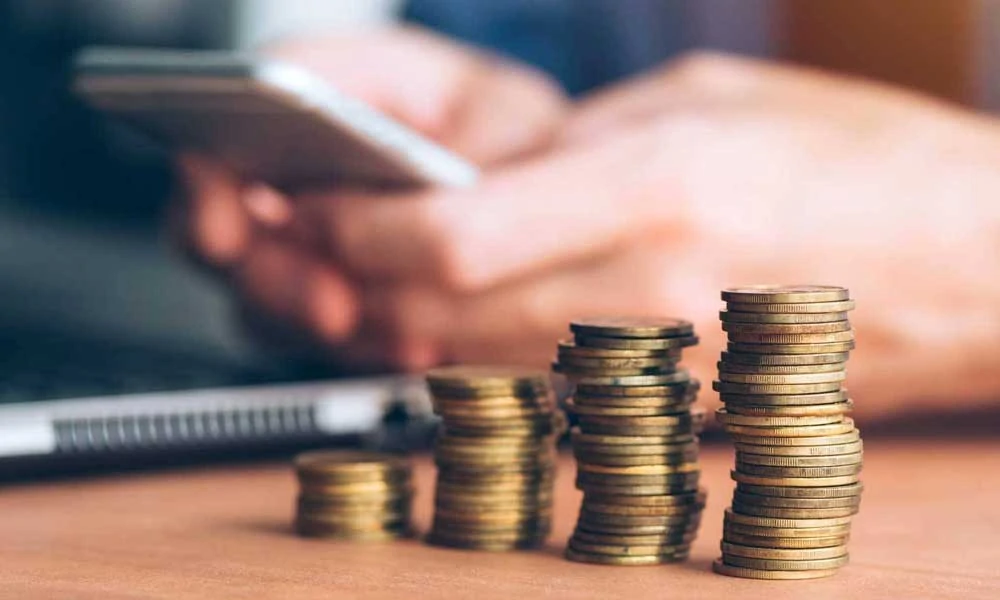 Applying for a loan is probably one of the easiest ways to finance your digital marketing efforts. This involves borrowing money from financial lending institutions.
Unlike in the past, where you had to make long queues in banks, today there are several platforms providing loan services online.
Another benefit of applying for a loan online is receiving it within the shortest time possible. Some of these online lending firms take a maximum of 24 hours to disburse the loan to your account after application.
However, you must attach a scanned copy of all the necessary documents. These include the bank statement, tax returns, income statement, and future cash flow projections.
Apart from having the proper documents for a loan application, you must ensure that you've got a strong credit score. This is a three-digit number that reflects your creditworthiness.
A credit score of 300 is the lowest and is considered a poor rating. In such a case, you might not qualify for a loan. On the other hand, a rating of 850 is considered excellent and allows you to qualify for a loan.
Find effective ways to improve your credit score before an online application for a small business loan. Doing so increases your chances of qualifying for a loan.
2 – Applying For Grants
Applying for grants is another source you can consider for your digital marketing funding. Grants are money given to businesses by the government.
One benefit of taking a grant is that such money is non-refundable.
Getting government grants is very competitive. However, you can qualify for it if you follow the proper procedures.
For instance, your company must be registered with the state, and you must provide solid evidence of your project.
3 – Finding Venture Capitalists
If you don't mind giving out a proportion of your business to outsiders, then you may consider venture capitalists funding.
Venture capitalists are usually from more prominent corporations who give out their money to businesses in exchange for equity or shares in a company.
Entrepreneurs are looking for opportunities to invest their money. Therefore, you could easily find an individual or a group of people willing to fund your marketing efforts.
However, to help attract potential investors, your business must have great potential to grow. Otherwise, no one will be willing to invest in your company.
Most venture capitalists are experts in different areas. Therefore, apart from giving you the money, they can provide you with guidance and professional advice.
This helps boost your skills when running your business. For instance, they can reserve the right to become your company directors.
4 – Consider Love Money
Sometimes getting funds through other sources isn't easy, especially for startups and small businesses. This is because you must meet some strict rules and regulations.
In such a case, love money becomes the best option. This is an aid awarded by a relative or friend to be refunded later.
There are several benefits of funding your digital marketing efforts through love money. Relatives and friends can provide loans at free or low-interest rates.
Besides, they accept less security than other lending institutions. Additionally, such people may allow you a more extended repayment period.
5 – Angel Funding

You might also want to consider angel funding for your digital marketing efforts. Angels are wealthy individuals who invest their money in small businesses. In return, such individuals acquire ownership equity in the company.
Most angels are retired leaders. Therefore, apart from giving out their money, they can resume a supervisory role in your company.
Takeaway
Small businesses face many barriers. One of these is financial constraints. This causes them to lag in marketing.
Promotional campaigns require a significant amount of money to pay workers and buy tools. Without money, you might adequately promote your business.
Hence, you can consider the sources of finance discussed in this article when marketing your small business.