Ultimate Guide to Branding for Banks & Credit Unions
Most companies today are synonymous with their brand identity. Once people see a logo, hear a catchphrase, or catch a few bars of a jingle, they immediately connect it to the company with which it's associated. If a brand resonates enough with consumers, people will choose a company for its brand identity and personality over those with lower prices.
While financial services have a reputation for being staid and traditional, there's a significant opportunity for financial institutions to carve out a space in the market using an indelible identity. For banks and credit unions, defining and building a brand identity is key to strengthening customer loyalty and attracting new audiences.
Why Bank & Credit Union Branding Matters
Branding goes far beyond graphic design or some new signage — consistently delivering an instantly recognisable identity, no matter where your message pops up.
Whether a small community bank or a credit union with a national presence, you want customers and members to associate your institution with a positive experience. This can be your exceptional customer service, your dependable products and interest rates, or the level of security you provide.
Bank and credit union branding is about so much more than a shiny new logo; everything from the language you use in your advertisements, to the colours on your brochures, to the way your physical branches are laid out contributes to your singular brand identity. Here are the top reasons why a strong brand matters to financial institutions:
Recognition: The more familiar and recognisable your brand is, the more likely consumers will choose it when shopping for a bank or credit union.
Credibility: Establishing your brand among your competitors will position you as an industry expert, so potential customers know they can trust your institution.
Confidence: People naturally follow those who exude confidence. If you know who you are and what your brand has to say, people will be happy to come along for the ride (even if that's just to their nearest ATM).
Scalability: A strong brand should grow and change with your institution. If you expand into new markets or add new services, customers will be able to recognise your brand no matter how big it gets.
Consistency: In customer-facing communications, no touchpoint should go unbranded. Your website, mobile app, physical marketing collateral, and answering service should all reinforce your brand identity.
Loyalty: All of the above contribute to long-term customer loyalty. When customers place their money with a brand they perceive as familiar, knowledgeable, dependable, and trustworthy, they'll have no reason to leave.
To achieve this, a bank or credit union is responsible for building (or partnering with someone who can build) a recognisable, indelible brand strategy that successfully positions the institution to thrive.
Experiential Marketing: Turn an Errand Into an Experience
With the rise in eCommerce, consumers have come to expect an altogether different experience from their brick-and-mortar stores. ECommerce giants like Amazon and AliExpress provide a way for customers to purchase goods from the comfort of their homes with the click of a button, so an in-person shopping trip expects that it might offer something… more. Physical spaces have to offer something worth leaving the house for.
Consumers expect personalised, memorable, and rewarding in-person retail experiences — bank or credit union branches should be no exception. The key to heightening an in-branch experience is to elevate it beyond the sterile, unfeeling bank lobbies of yesteryear and present visitors with something new and unexpected, especially in financial services.
Branding elements are crucial to establishing a sense of place, even down to the music you play in the lobby. For example, if your brand attributes are bright, positive, and warm, you might play a mix of Jack Johnson acoustics and Matt and Kim-style indie pop. Ambient jazz might do the trick if you want to convey a sense of grown-up sophistication.
Here's how you can turn a run-of-the-mill banking errand into an experience with a few creative touches:
Unconventional signage
We've all seen posters and A-boards — but what about something a little more… electric? Digital signage turns the light on your message, adding a digital dimension to your walls and windows. Bright digital displays naturally draw the eye, so customers can learn about new promotions, products, events, or apps while waiting to speak to a teller or simply walking by your branch at night. Exterior or window-facing digital signage works overtime, broadcasting your message long after your branch has closed for the day.
You can even program your digital signs to cycle through multiple messages, so one two-dimensional screen isn't limited to one-dimensional content. Better yet, you can schedule certain types of content to display at certain times of day when you know the correct audience will see it.
Environmental graphics
Beyond straightforward graphic design, environmental branded graphics can turn a four-walled retail space into a dynamic, visually stimulating experience. Elements of a brand — including colours, typography, and facets of a logo — can be incorporated into arresting visuals that reinforce an institution's personality and voice.
Environmental graphics can also amplify a brand while connecting people to a specific local town, region, or landscape.
Promotional events
Events are an excellent way to bring a brand to life, attract existing and potential customers to a brick-and-mortar location, or lead them to associate a particular brand with a positive experience. Experiential marketing uses the principle of inviting participants to interact with a brand in new ways, building trust and memories with that brand. Contests, community days, sponsored concerts, and more are all examples of experiential marketing events that banks and credit unions use to inspire positive associations.
Interactive elements
With many banking customers choosing self-service over in-person service, banks and credit unions must implement tools like mobile apps, cash machines, or interactive teller machines (ITMs). Herein lies yet another opportunity for brand reinforcement, whether with a digital interface or vinyl equipment wraps. Additional in-branch perks like coffee kiosks enable visitors to further engage with an institution's brand in unique ways and even invite them to stay in the space longer.
Touchscreens
On that note, inviting your customers and members to touch responsive, branded elements makes your brand almost literally come alive. Touchscreen technologies, such as touch tables, tablets, or wall-hung displays, allow customers to interact with product feeds, financial education, and even local news and weather — often while they wait. Interactive elements like these can even collect customer habits data to customise preferences.
Wayfinding
Signage that tells branch visitors where to go presents another opportunity to reinforce visual branding. You can enhance signs with brand colours, typography, graphic elements, and even branded language that infuses purely functional directions with personality. Wayfinding can also create "choreography" of sorts, guiding branch visitors along a specific path that takes them past other opportunities for engagement or education.
Creative framing
How information is framed can make all the difference in the impression it leaves or whether bank customers and credit union members notice it. Custom, branded displays for brochures and pamphlets draw branch visitors' eyes, as do unconventional frames for video screens, exterior signage, or cash machine kiosks. Want your digital sign to look as though it's set into a rock wall? What about a screen that looks like it's part of a vintage television set? Within your brand standards, the possibilities are only limited by your imagination.
For any business to attract and retain customers, they must remember that store visitors have come to expect a multi-dimensional retail experience. The goal is to inspire brick-and-mortar customers (whether in a clothing store or a bank) to walk away saying, "Wow — that was different."
Customer Service & Your Brand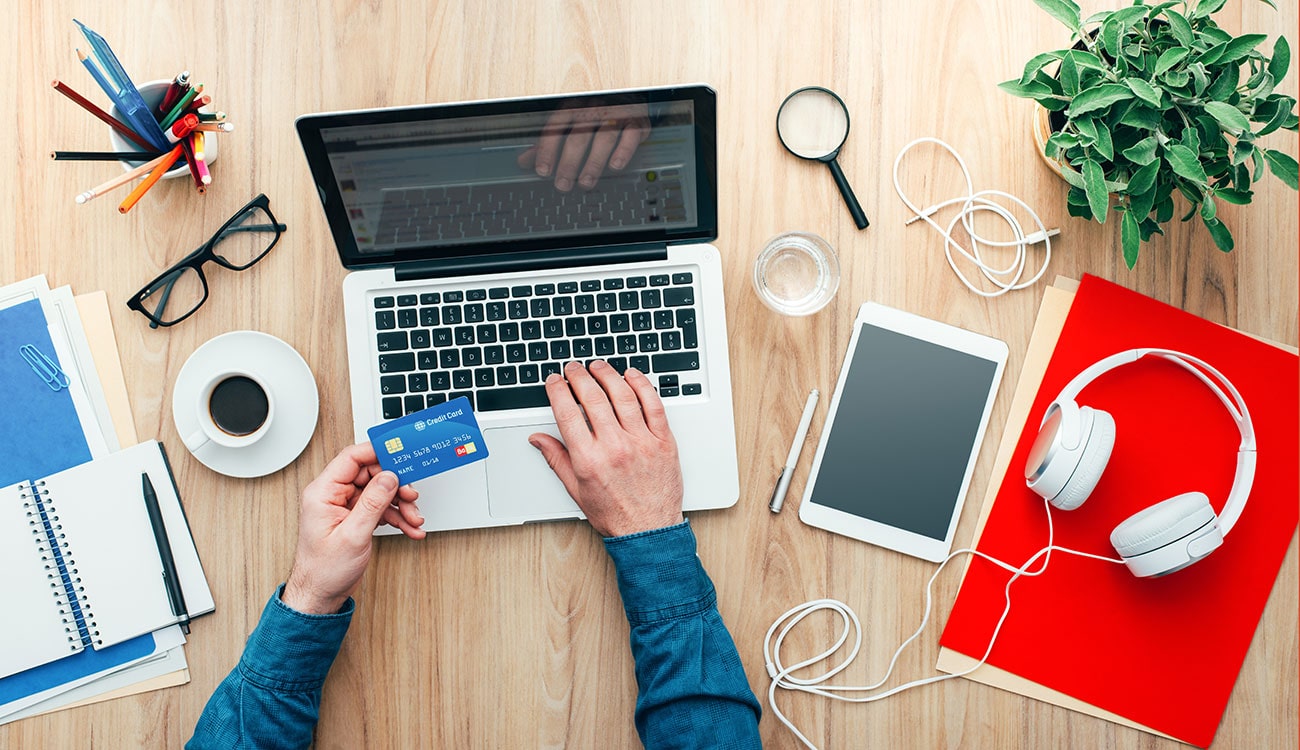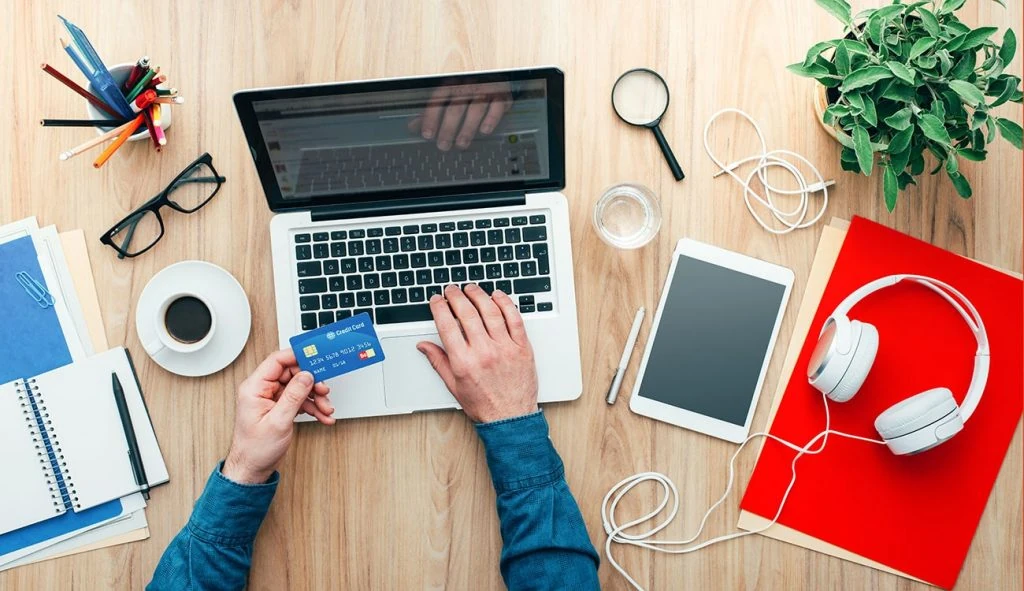 Wait — we're talking about branding. What does your brand have to do with how customers interact with your company?
Everything.
Think about it: If your institution's brand identity telegraphs a friendly, helpful, and cheerful persona, customers who experience a clunky website or terse employees may have a different opinion. If you want customers or members to authenticate with your brand, you must ensure your customer service culture encourages this.
No matter how beautiful your branding, your institution's reason for being is to serve the customer. Therefore, you must make all branding decisions to make customers' or members' lives easier. By and large, customers favour brands that make them feel:
Appreciated
Respected
Valued
So how can you accomplish this through branding? Here are a few tactics to help you align the visual and behavioural elements of your brand:
Personalise customer touchpoints.
Consumers have come to expect personalisation from their favourite brands, especially with the influx of AI-driven service touchpoints like chatbots and bespoke ads. Since banks and credit unions have access to so much consumer data, they can tailor their communications to each customer's (or type of customer's) preferences and needs.
Of course, as part of this personalisation, you can still weave in elements of your brand that keep communications consistent. This can be brand colours, a well-known tagline, or specific language used in advertisements and commercials.
Provide self-service options.
People love to help themselves — especially if they know help is on-call. If most banking adults prefer mobile apps, this does not mean they don't find value in a brick-and-mortar location, especially if self-service options are still available. By using self-service banking tools like ATMs and ITMs, customers and members can feel empowered to help themselves and ask for help when needed.
Moreover, providing self-service options with 24-hour access means that your customers aren't limited by your business hours. Convenience and a round-the-clock opportunity to reinforce your brand? What's not to love?
Get employees on the same page.
If your customers prefer the in-person branch experience to your mobile app — or if they need to speak to a real person to help them troubleshoot — it's critical that your employees reinforce and amplify your brand identity.
As previously stated, a financial institution with a sophisticated identity is not supported by unprofessional or unprepared employees to help customers or members. Too many people switch banks or credit unions because they feel they are not being served well by employees because of a lack of knowledge or professionalism. It's important that employees not only have a firm grasp of relevant technical and product knowledge but also understand your brand's personality and how to reinforce it.
Educate your customers and members.
Do you know why banks and credit unions are intimidating to many people? Because they feel as though they don't or can't understand finance. But the more people understand finance — and the more their bank or credit union helps them — the more likely they will engage with a financial brand.
Branded financial literacy programs can help customers and members feel more comfortable about finance, encourage them to engage proactively, and help solidify your brand as a trustworthy source of information and support. Holding educational programs in-branch can also present another opportunity to reinforce a branded persona.
Keep it consistent.
Just like ensuring all employees are on the same page about customer service best practices, ensure no customer touchpoint goes unturned. Any time customers interact with your brand; they should encounter the same language, colours, voice, tone, and attitude. This is especially important when financial institutions update their digital presence — customers and members are sometimes surprised to find that their bank and credit union branch telegraphs a different persona than their mobile app or website.
Be sure to align branded elements across your entire network and between the virtual and physical spaces. If it makes sense, you can customise some of your branding to match the locale — more blue tones for a coastal branch, brick red elements for a mill town, et cetera.
Partner up.
The "partner" buzzword is everywhere these days. The transactional relationship between customers and financial institutions slowly emphasises partnership — a long-term, give-and-take relationship between two parties. Banking customers want to feel as though their bank or credit union has their best interests at heart, and branded language can go a long way in instilling that confidence.
Building a Financial Brand: Seek Inspiration Elsewhere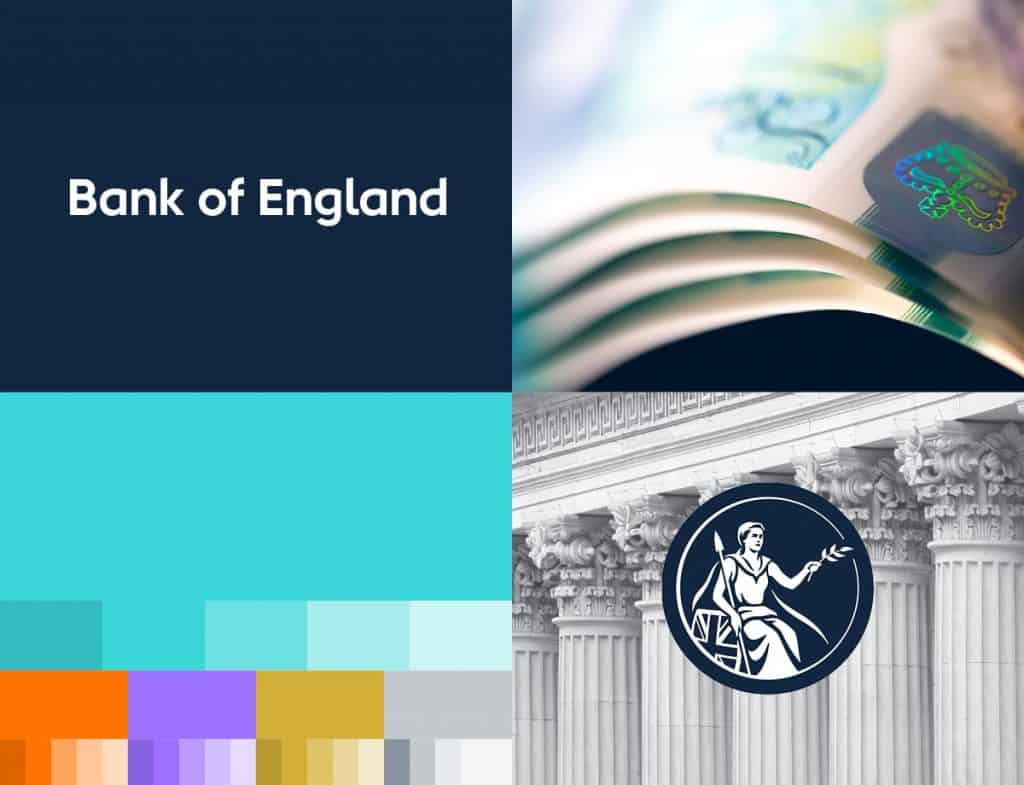 Design inspiration for banks and credit unions has moved far beyond the Fidelity Fiduciary Bank of Mary Poppins fame. Financial institutions are increasingly striving to eschew yesteryear's stark, imposing architecture in favour of welcoming, open-concept spaces that encourage conversation and set visitors at ease. Some banks and credit unions have even taken inspiration from other industries and sectors, such as hospitality, food and beverage, and tech.
The following are just a few examples of financial institutions that have taken the retail branch beyond traditional expectations:
CaixaBank: This Spanish bank launched its imaginCafé in central Barcelona in 2017, billing it as a multi-use cultural space geared towards millennials. Alongside conducting standard banking business, customers can also take a yoga class, attend a concert or gaming event, and discover the hottest trends in streetwear.
Umpqua Bank: Since 1995, this Portland, Oregon-based bank has been experimenting with a neighbourhood "store" format, designing and redesigning its retail spaces to be less intimidating to customers. Over the years, they've expanded their in-branch offerings to include mobile banking concierges, bike rentals, movie nights, and more.
Tangerine: While it wasn't the first to attempt a bank-café model, this Canadian digital-only bank offers its customers a unique, communal banking experience without the sales pressure. Alongside cash machines and coworking spaces, Tangerine cafés offer free WiFi, coffee, snacks, and live "associates" to answer questions and onboard new customers.
Virgin Money: This upstart UK-based bank started offering Virgin Money Lounges to attract customers to engage with their finances in new and unexpected ways. Virgin Money customers can visit the lounges for free, where they can open accounts and discuss mortgage options — bowl a few strings, enjoy some art, or curl up with a good book. Who knew banking could be so relaxing?
Prudential Bank: The best way to extend a brand is to take it out of its natural context. Prudential Bank did this with a branded escape room, in which participants learned about financial health and were challenged to make prudent money decisions to earn their freedom.
As long as it's keeping in the spirit of your brand's ethos, the world of experiential marketing is your oyster! Building a brand that's instantly recognisable, scalable, and consistent can open endless doors for the future of your financial institution.
Conclusion
As banking moves into the digital-first realm, no doubt banks and credit unions will continue to push traditional boundaries. Physical branches will be increasingly designed to encourage consultation and collaboration rather than facilitate sterile transactions. Flawless digital UX design will be a must for banking websites and apps since today's consumers and members can tell in a split second whether a digital banking tool is right for them by its interface alone.
Above all, today's banks and credit unions must strive to exceed the goal of effectively managing customers' and members' finances. Suppose financial institutions can positively reinforce their brand through visuals, personality, and experiences. In that case, they can position retail banking as a must-have and a nice-to-have.
Author Bio: Nate Baldasaro is the co-founder of The Element Group, a full-service firm specialising in designing, building, and remodelling financial institutions. Nate and the Element team partner with banks and credit unions to develop brand identity, select markets and sites, and implement creative messaging and merchandising strategies across entire financial networks.