The Most Common Branding Challenges and Opportunities
Branding is often identified as something out of reach for many small to mid-size businesses.
This is because they keep a false assumption that Branding is something only for the leading global corporations.
However, with the boundaries becoming thinner and free trade spreading across the globe with neoliberal policies, it is possible for any business to successfully establish a brand by understanding the market needs and nuances.
To better understand branding challenges, it is essential to know first what these brands are.
A brand is primarily an image or idea about a particular product or service, with which the customers can instantly identify and connect.
The brand elements can be anything like the logo design, slogan, visual identity, or the unique colour scheme the company follows across all platforms.
The process of branding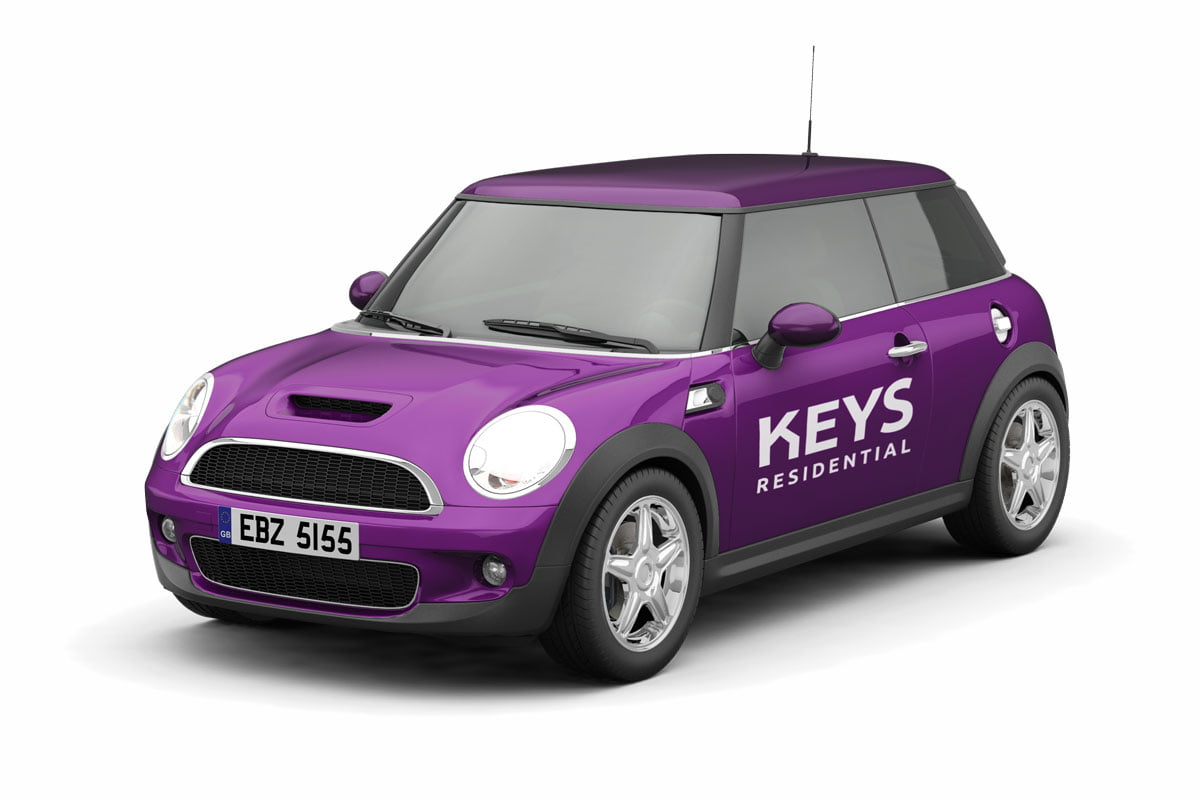 With the above entity set well about your business, branding is all about marketing this substance.
You want to make it recognisable to more and more people to stand apart from your competitors offering the same products or services.
Marketing and advertising professionals are so keen on branding, not only to establish brand recognition but also to get it set as a proof of business reputation and compliance with high-end standards, which the brand strives to maintain.
When it comes to e-commerce, where millions of businesses from all across the globe compete, branding becomes an inevitable need.
Branding allows companies to build a unique reputation and expand themselves beyond the actual products and services they offer, ultimately generating more revenue.
What is the difference between branding and marketing?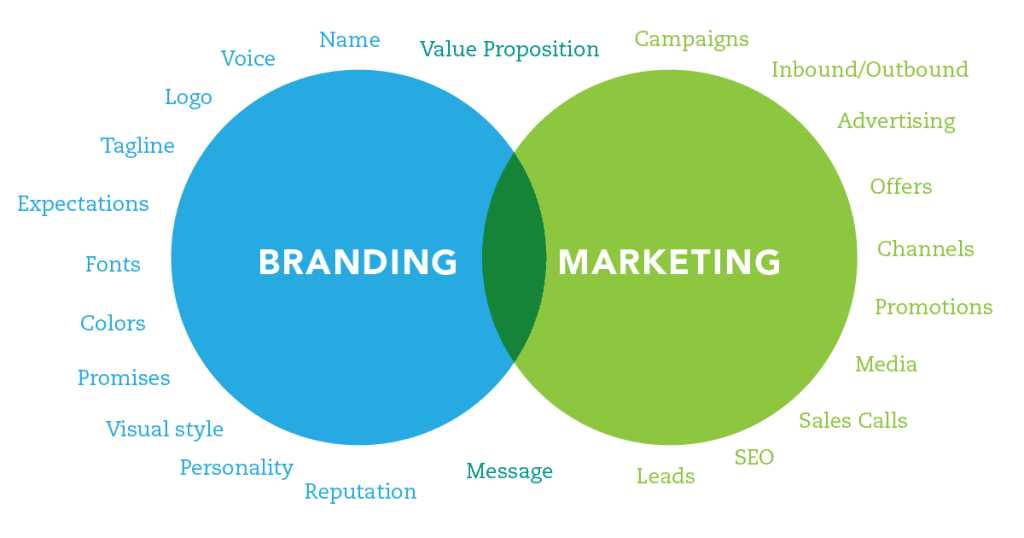 This is a confusion many business development startups and entrepreneurs have as to the difference between marketing and branding.
How do you differentiate between each plan? Let's explore,
Marketing
Marketing is the process of actively trying and promoting a particular product or service.
It is all about continually pushing out a message and trying to increase sales by saying your product is better than theirs.
Otherwise, it is like this product is the best as celebrities like it, priced lowest, quality-tested, will fix your particular problem, etc.
This is not branding.
Branding
Branding is something which underlies the marketing efforts.
Branding is not just pushing a product or service at a superficial level but is the representation of the actual value you consistently commit to delivering through your business organisation, products, or services.
Branding, in other words, is the communication of values, characteristics, and unique attributes of your business showing what the particular brand is, and what it is not.
In the long run, brand identity will encourage a potential consumer to buy any product from the full range you offer, and it also supports marketing and sales activities in action.
However, the brand message is not typically the explicit "buy me" statement, but it is more like explaining "what I am for you to trust."
It is a call as "If you trust me, support me, and recommend me to others."
In other words, we can explain this difference as marketing is more tactical while branding is purely strategic.
The brand is bigger than any of the marketing efforts, but marketing can be used to contribute to branding.
The brand is what is stuck in the minds of consumers, irrespective of the variety of products they choose from a particular provider.
Regardless of what products and services you offer to potential buyers, a recognisable brand is ultimately something which determines if you can build a loyal customer base or not.
Today's branding challenges and opportunities
Branding needs, methodologies, and branding challenges keep changing all the time, as the market needs, consumer preferences, and definition of quality are continually reinvented.
Let's first look into the significant branding challenges and opportunities.
1 – Considering branding as an asset
In today's competitive marketing space, the pressure on branding to deliver short-term financial gains tempts most organisational decision-makers to focus more on such measurable tactics.
However, often this means neglecting the objectives of building assets like a brand.
2 – Bringing up breakthrough brand concepts
With tight competition, brand building is never easy.
The need for excellent ideas and perfect execution is at a peak to bring a brand vision to life.
What you think is good, is not good enough to reap the best results.
This points to the need to source more original ideas from various sources and ensure you are the first to market advantage.
3 – Financial challenges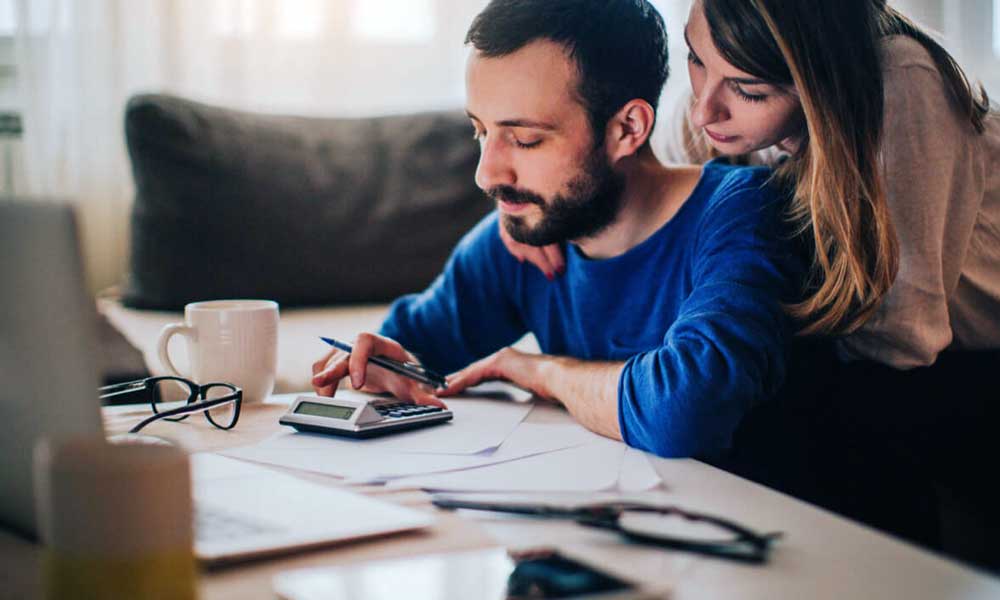 Another of the top branding challenges businesses face regarding branding is the funding it needs to be successful.
A sensible budget should be allocated to branding, along with marketing, which is a significant consideration to make.
In fact, when business finances come into the picture, many fail to do budgeting efficiently.
The primary reason for it is the need for repayment of the debt, which slowly builds up as a troublesome affair for entrepreneurs on the go.
However, these debts can be managed efficiently with budgeting and funding for the necessary needs like marketing and branding if you are careful.
There are various strategic solutions to debt management, even for the most troublesome, multiple debt scenarios.
Debt consulting and other modes of debt management can act as more effective solutions to regain your peace of mind to be invested further in business development and branding aspects.
4 – Creating a digital branding strategy
Brand building online is a more dynamic and complex arena when compared to conventional brand-building channels.
This needs to be approached with a fresh mindset, new initiatives and capabilities are required to succeed with an online brand strategy.
You need to develop campaigns around the sweet spot created by brand reorganisation such as the Avon Walk for breast cancer or the Pampers Village they have designed.
Effective brand-building opportunities to tap
You need to identify your unique opportunities and build a customised strategy for brand building and management, which can ultimately open your doors to longstanding success.
Here are some real insights.
1 – Define your persona
To create a better value proposition, it becomes essential for the sellers to replicate your buyer persona perfectly.
Some do it by creating semi-fictional characters with the typical characteristics of the target group they are trying to reach.
Others do the same with representative buzzwords that define them.
You need to understand the needs, behaviour, and goals of your target group to convey your core brand values.
Understanding these will help you to assess what motivates them, where they spend time online etc. to present a compelling and useful brand to the right people at the right time.
Creating a persona is not enough.
You need to define where and what they need to communicate with the potential buyers.
Once you identify where different categories of your potential consumers spend time, you have to design campaigns to try and reach out to people where they are present.
You can use tools like the Pew Research Center defined demographics of users on social media.
Profiling the users on the major social media platforms like Facebook, Twitter, Instagram, Pinterest, and LinkedIn.
Once you build a social media branding strategy, it is essential to be persistent and consistent regarding branding efforts to keep on top of the competition.
However, it is not all about always rushing to be seen by customers every minute of the day.
Remember – overdoing it will only adversely affect your branding challenges online.
Keep a fair balance with a strategic plan to execute your social media campaigns so that the consumers do not find you a nuisance and also do not forget you with occasional posts. For example, in addition to your digital marketing plan, you can also use a youtube QR code that takes your customers to your channel.
Try to deliver quality information and beneficial offers to them through such social media campaigns.
3 – Blogging for branding
Along with social media, blogging is also an ideal branding strategy.
In fact, you maintain a blog not only to promote your products (even though you can do it minimally through indirect marketing strategies) but to share the information which the target group of consumers value.
This approach will create situations over time, where the users search for you individually based on the unique brand elements you have formed and stayed loyal to.
4 – Customer service as a priority
Branding is not all the pre-sales promotional efforts, but unparalleled customer care is also an essential aspect to take full effect.
In fact, making customer service a key focus of brand building and succeeding in it can unquestionably save money regarding advertising and marketing.
Branding is more of a general word-of-mouth recognition among the potential consumers, which will not fade quickly.
Conclusion
For new entrepreneurs, building a brand may seem to be a massive undertaking, especially when resources and budget are limited.
However, as we had seen above, there are many economic and practical ways to start with branding challenges and keep the momentum up, with consistent and insightful efforts.
Branding has to be made culture, and of course, you need to enjoy and have fun with this creative process to take it to the top.