8 Digital Marketing Trends Shaping the Construction Sector
If you're looking to remain competitive in the construction industry, you must take note of digital marketing trends. In the United Kingdom, there are more than 325,000 registered construction firms in operation. 
Many of these have an online presence, so your digital marketing strategy has never been more critical. Too many smaller companies still consider digital marketing as an afterthought. 
However, when you consider that most B2B customers rely on the internet to engage with vendors, the case for applying digital marketing best practices is evident. 
Whether you're looking to do business with other companies or want to access consumers directly, your digital marketing strategy needs to fit your purpose. 
Search engine optimisation remains a core element of any online campaign, while email marketing reigns supreme in outreach and lead generation. 
However, there are many more avenues that smaller businesses can leverage to improve their digital marketing efforts. Below, we explore some of the most important trends to note in 2022 and beyond if you're keen to maintain a competitive edge. 
Trends Shaping the Construction Industry
1 – Email Campaigns
For small businesses, few marketing methods are as effective as email campaigns. Mass emails are invaluable for building your clientele and pursuing new leads. They're also helpful for keeping your existing customers in the loop. 
When creating email blasts, think carefully about the content you're including. Focus on providing your readers with up-to-the-minute news about your company. 
If your focus is on securing new sales, draw attention to price discounts or new lines. Whether you aim to pursue new customers or engage existing ones, email campaigns are the perfect way to keep your brand at the forefront of their minds. 
In the construction sector, email marketing can benefit from personalisation. Aim to tailor email content to your customers' purchase history and individual requirements. 
At a minimum, target your entire audience with a general newsletter that provides a snapshot summary of new deals and the latest developments. You can then fire off the second round of email correspondence with specific content tailored to your customers' individual needs. 
Email marketing can also give your sales efforts a significant boost. If you're eager to increase conversions, think about including discount codes in the body of emails. 
You can offer further discounts for customers who redeem these codes by a specific date. Your goal here should be to promote a sense of exclusivity, increase the odds of you landing a sale, and foster brand loyalty. 
With all this in place, it's easy to determine how well your customers are engaging with your email campaigns. Provided you're using email management tools; you can keep a clear eye on who's responding to what. 
2 – Explore Paid Search and Paid Social
Search engines and social media platforms offer a suite of features that you can use to target new and existing customers, making them an invaluable asset for businesses in the construction sector. 
If budgets allow, you can investigate paid search solutions. The paid search uses precise targeting tools that make them highly effective at identifying new business opportunities. Your ads will be tailored to the individual, taking into location, industry sector, and general user preferences. 
In other words, paid search makes it easy to engage with your chosen market, with ads precisely angled to meet the needs of prospective customers. In the construction sector, the most crucial factor to consider is location. You can be confident that your ads are only displayed to customers you can realistically serve with geotargeting. 
Although location is the most crucial factor, it's by no means the only one. Paid search and social media advertising will consider all of them, making it simple to target a customer base perfectly aligned with what you can offer as a company. Smaller construction businesses can leverage these tools effectively, making it easier to compete in saturated markets. 
3 – Think Carefully About Content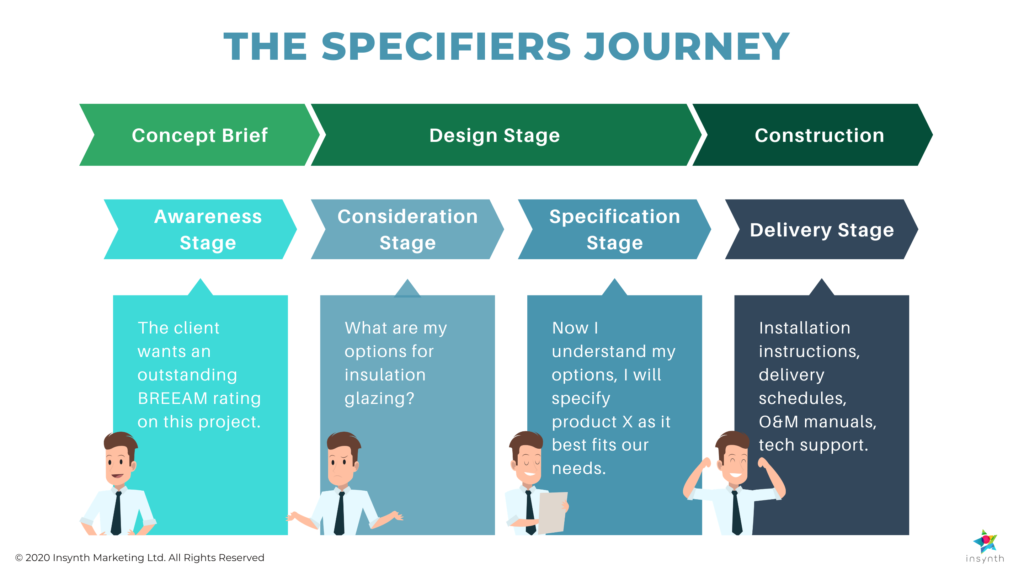 The success of any digital marketing campaign hinges on first-class content. Whether you're putting out image-based campaigns or in-depth articles, your content needs to be carefully crafted if it's going to make an impact on audiences. 
For businesses positioned within the construction sector, you must provide up-to-date content relevant to your customers and the industry. The number of businesses adopting content marketing has jumped considerably in recent years. However, only a fraction of companies invests in clearly documenting strategy. 
If you're a latecomer to content marketing, you can quickly carve out a niche as a provider of quality content that will set you apart from the competition. Podcasts are easy to produce, but they can also reach a global audience. 
When deciding on content, consider the most pressing issues facing the construction sector. Igniting in-depth debates that discuss innovative solutions to current issues and anticipate future trends will cement your reputation as an industry leader. 
Construction companies can also leverage blogs to significant effect. Blogs not only provide you with an online platform for sharing captivating content that demonstrates an awareness of the industry, but they can also enhance your website optimisation efforts. 
When creating a company website, you need to think beyond slick aesthetics. Although a website should be visually appealing, it should also be navigable for visitors to improve the user experience. 
You can make quick digital marketing gains by optimising site navigation. Website pages with the most value, such as those that advertise your products and services, outline business hours, or include essential contact information, should also be just one click away. 
Think about including a consistent website header across every page when it comes to journey mapping. With an element like this in place, visitors will be able to access key service pages and business information at any point. 
There's nothing worse than struggling to track down an online contact form or service page for users. When optimising navigation, your aim should eliminate frustration from the user experience and decrease bounce rate. 
5 – Live chat and chatbots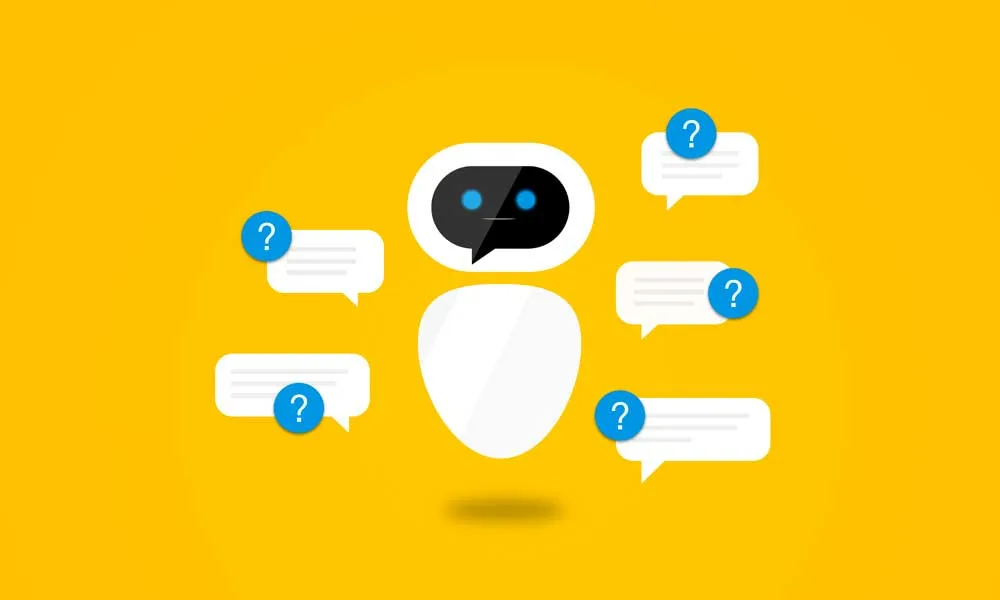 Rethinking your online customer support options is another digital marketing trend to watch out for in 2022 and beyond. Live chat functionality is quickly becoming the standard for many websites. Many websites will trigger a live chat window if a user has been sitting idle on a webpage for a certain amount of time. 
Automating chat windows is a good idea if you're looking to combat bounce rates and engage your visitors. If you're not automating live chat functionality, make sure live chat options are visible so users can decide to activate themselves. 
Smaller businesses can't always commit sales reps to live chat duty. Thankfully, chatbots are cost-effective. Most chatbots are intuitive enough to answer simple customer questions, including information about opening times and services. 
If a chatbot can't provide a specific answer to a customer query, it can instead pass information gleaned from an exchange to a dedicated customer service rep. 
If your company website doesn't use chatbots or live chat functionality, it is time to integrate them. Even if they don't immediately lead to increased conversions, they can improve brand reputation and provide you with valuable leads to follow up in the future. 
6 – Online Events
Online events are an effective way for smaller companies to make a name for themselves. Once you've engaged a sizable audience via email blasts and social media marketing, you can promote online events or webinars for brand building purposes. 
Provided you can assemble a long enough list of attendees. Webinars are ideal for showcasing the service offerings of your construction company. You can keep things simple and introduce prospective customers to your product range and services. Alternatively, use these online events to illustrate your uniquely positioned within the construction sector. 
Do you commit to sustainability? Use webinars to highlight how you only use environmentally-friendly materials or discuss your involvement with recycling schemes. Do you go above and beyond when it comes to workplace safety? Think about broadcasting webinars that dive deep into site safety rules and best practices. 
You can use these webinars to generate new leads, so make sure you're sending a follow-up email to all attendees after every broadcast. Use these emails for summarising webinar content while also including links to the services and products you offer. 
If attendance figures have been lower than anticipated, you can still target missed audiences. You can indefinitely use this content to attract new viewers as long as you have recorded webinars. 
7 – Search Engine Optimisation
SEO best practices should be at the heart of any digital marketing strategy. Search engine optimisation involves various techniques to make your site more visible on search engine results pages. The higher you rank, the greater the odds of you getting noticed by customers and locking in conversions. 
If your website has been live for some time and you're struggling to rank, you'll need to reconsider your current content. Every page will need to be looked at to ensure it's generating as much organic traffic as possible. 
However, this exercise will also benefit the user experience, allowing you to revise existing content and deliver more consistent branding across all pages. 
When it comes to optimising current pages and producing new content, you'll need to focus on keyword search. A crucial aspect of keyword research is competitor analysis. 
To kick things off, search general queries into Google. You'll get a clear idea of which competitors are ranking best for those terms. Use these competitors and their content to inform your own. However, it would help if you didn't simply lift whole blocks of text from rival sites. Instead, use this research for ideation purposes. 
Keyword research will also identify less competitive terms with which you have a strong chance of ranking highly. Work these terms into your new and existing content for quick and easy website ranking gains. 
8 – Video Content
If you're utilising social media channels to market your business, video content is what you should be focusing on. The majority of brands using social media prioritise video content. There's a good reason for this. Video posts on social media platforms receive 48% more views than text or image-based ones. 
Your platforms will heavily influence the video content you publish. You can utilise Short-form video anywhere and effectively illustrates new products and promotional events. 
However, long-form video content can prove far more valuable in the long run. Think about hosting interviews with experts or panel discussions with industry insiders. 
Even if you can't upload long-form videos in their entirety on a particular platform, you can post snippets as an introduction and include redirects to the complete footage. 
Other video content ideas include tutorials and how-to videos. You can also illustrate testimonials from happy customers or case studies in video form to boost your reputation. Whatever shape your video content takes, always ensure you to direct viewers back to your leading site and service offerings. 
Gain a Competitive Advantage in the Construction Sector with Digital Marketing
Every company needs to be thinking seriously about digital marketing. Keeping on top of the latest digital marketing trends in the competitive construction sector is vital for success. 
Email campaigns have long been a staple of digital marketing and will remain for years. Utilise email blasts for lead generation, then tailor follow-up messages to lock in those conversions. 
Paid search and paid social avenues should also be explored. Although both require a financial commitment, they're incredibly effective at delivering tailored ads to specific target markets. 
General best practice also applies. Construction companies need a detailed content marketing plan in place. Whether it's high-quality blog posts or submissions to industry publications, you should craft content to produce a lasting impact. 
When done well, content can aid your ongoing organic search efforts while also helping you establish yourself as an authority within the construction sector. 
For customers to access your content, site navigation should also be considered. Your goal should be to improve the customer journey, reduce bounce rate, and increase conversions. 
Video content is one digital marketing trend that's here to stay. Play around with short and long-form videos for deployment across social media channels. Digital events and webinars will also help you broaden your reach and secure new audiences. 
Ultimately, these trends can only succeed on a solid foundation of SEO best practices. Make sure you're regularly auditing your content for relevance. 
Ongoing keyword research is a must to identify new ranking opportunities, while competitor analysis will ensure you're never falling behind rival companies within the construction sector.
Author Bio: Diarmuid Hennessy is the Operations Manager of HomeCheck. Since 2016, they have provided property survey services to homeowners throughout Ireland.