Consistent Web Design – Improving Usability And User Experience
Today when we have an infinite number of websites to our influence, consistent web design is something getting extinct as time flies.
Having a consistent web design not only adds usability to the website but assists in improving the user experience.
As a result of which you have lower bounce rates, returning visitors and many more advantages to name.
This article is about how consistent web design can play a vital role in improving website usability and offering a pleasant user experience.
What Do We Mean by Consistency?
A consistent web design is when all its necessary elements do not vary too much from one page to another and offer a similar experience to the visitor when they navigate from one page to another.
With time, internet users have lost patience as they now have an infinite number of websites to visit, which is why consistency is something that can help any site in retaining a target audience.
Maintaining consistency throughout your website or blog design assists in improving the user experience.
Consistency indirectly adds to the accessibility quotient of a website and aids search engine optimisation too.
Due to a uniform and a pleasant user experience on your website, the visitors will be staying for longer.
Consequently, the bounce rate will be less as they will be visiting other web pages too.
Perhaps, some bloggers may mention your website name and link on their blog too.
It may not always be the home page where the visitor is landing or is interested in, which is why having a pattern and regularity is vital for your website.
Essential Elements of Usability on a Website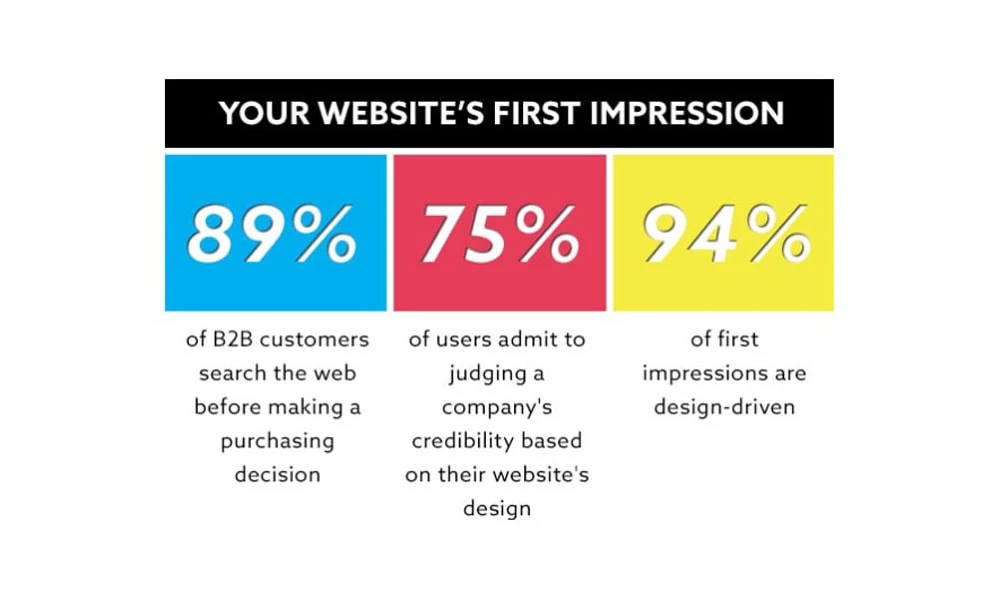 ● Company logo on top of every web page
● Smooth and consistent navigation
● The main navigation on the top portion of the web page
● The lower portion of the web page should consist of secondary navigation
● Search function for better usability
● Consistent font type and size
● Consistent content
● Consistent graphics
● Consistent HTML map
Importance of a Consistent Web Design
Professionalism
If all the minor, as well as significant elements present on different web pages of a website, are consistent, then this presents the site in a much more professional manner.
Mixed reactions often end up in confusion and of course, being a service seeker; Nobody would prefer a service provider whose website is confusing him or her!
The best way to bring a professional feel to website design is to keep things simple and straightforward because that's what we professionals do.
Please avoid the use of excessive bright colours; perhaps it is better to keep the number of colours used on a website to a maximum of four.
Similarly, the number of fonts used in a single website should not be more than two or three.
Introducing variations with the intensity and size of the font used is a significant respite, but colours and font style are something that a visitor gets familiar with much quicker.
Visitors' Learning Curve
Not many have noticed that every visitor has their learning curve during the time spent on a respective website.
After the learning curve, a user or a visitor is well versed with the functionalities of a website; their user experience keeps on improving.
On the other hand, if the website elements keep changing now and then, a visitor will prefer the other website, which seems much easier on his learning ability.
To avoid situations like these and to keep the learning curve as short as possible, it is better to follow menus and buttons of the same colour, size and order. It is improving consistency and User Experience.
404 Error
Most of us would be familiar with a page that reads '404 Error-Page not found', the reason being a user must have followed an incorrect link to your website.
There are times when a webmaster has renamed a web page and forgot to add a 301 permanent redirect instruction in the htaccess file.
Therefore, the best way to guide a user in such cases will be to offer a custom 404-error web page.
Fonts
Fonts play a pivotal role in maintaining a consistent web design, which is why font type and size are something that a webmaster needs to keep in mind.
The font family in the cascading style sheet should be kept universal, and that includes throughout the website pages.
While editing the content in HTML, the editor often forgets about the association of the website design with the CSS file, which is why the fact regarding changes going live remain untouched.
Another area where inconsistencies occur the most is the font-size element in the CSS file, and a webmaster should consider editions in the CSS file itself rather than making amendments via HTML editor.
Graphics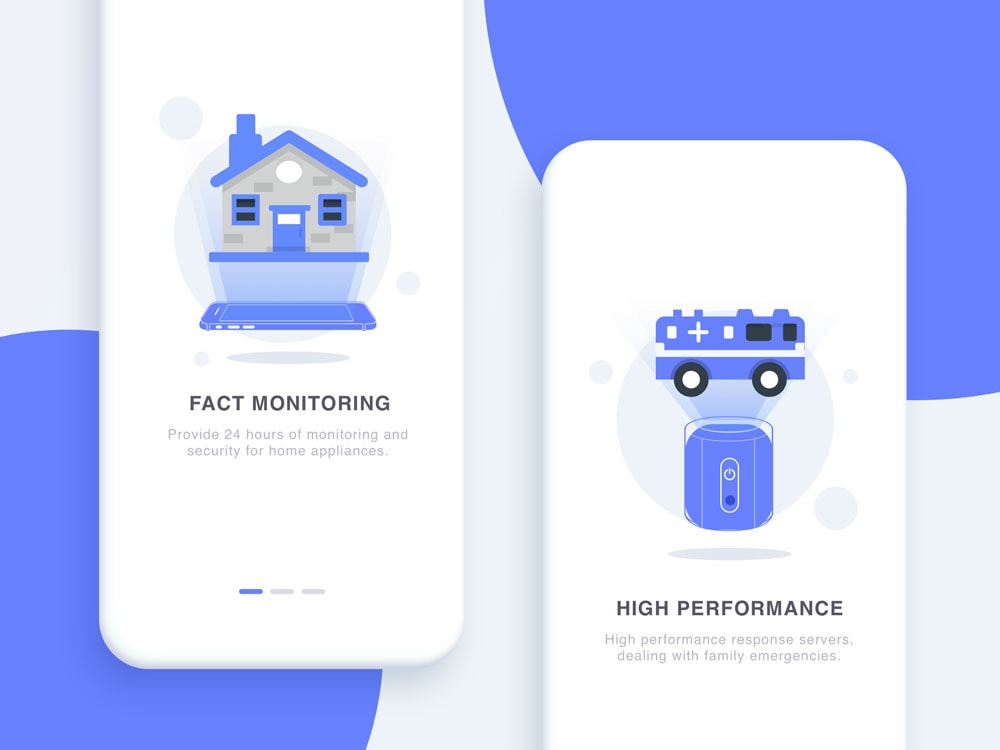 Graphics are the website elements that define the look and feel of the website, which makes them one of the most critical elements to a coherent site.
If you have specified additional graphics apart from the website design, then you should keep them similar to the original design.
The key to consistency in the case of additional graphics is that they should not seem to be an add-on, but a part of the website graphics.
The best way to ensure graphical consistency is to hire one designer to do all your artwork and image.
Quick Tip: "Follow a single colour scheme to get a professional look and avoid shiny and flowery stuff in your graphics."
Consistency with Alt Text
Yes, the use of Alt texts can surely improve the consistency level of your website and thereby improve user experience.
Alt texts typically appear when a user has a slow internet connection, or a user is planning to save his internet data usage.
Consistency with Website Links
Links within the website are the best way users move within your website. However, they also happen to be the best way one can improve website consistency.
Please make sure the links are a stand out when it comes to visibility, and besides that, your links should be easily visible to a visitor.
Links present within the website have to be descriptive and attaching just a 'Click this' is something that can be considered as Old fashioned.
Adding a descriptive sentence to the link is the best way to let a user know 'what the link is actually about?'
Use Correct URL Structure
You probably noticed that there is a high number of websites that uses clean URLs; you should do the same.
Clean URLs with your keywords in them are a great way to show Google and other search engines what the page is about before the spider even takes a look at the page and it brings more relevance to the table.
Below are examples of what your URLs should look like and how they should not look like.
Optimise Your Images
Images are a great way to make your website interactive and attractive to your readers.
We all use images for backgrounds, headers and almost on every single post page.
There are two things you need to do with each image you plan to upload and embed on your website.
You first need to name it correctly, and then you have to add the ALT tag and a title.
Add a Sitemap
One of the first things that every SEO company does is check if there is a Sitemap present on a website and if it is functioning correctly.
The sitemap will not only help the search engines fully index your website, but in some cases, they will help the user navigate easier.
But, the bottom line is if you wish to have most of your web pages indexed you need to have a working sitemap.
Create a Blog
It doesn't matter what type of industry you are in; any business or company can use and maintain a blog.
The benefits of a blog are endless.
The most obvious is that you will keep interested parties up to date on any happenings of product/services related news.
Still, at the same time, a blog gives you a unique opportunity to add more relevant keywords to your content and make your website even more relevant.
And there is also the fact that a blog can drive more traffic than a static website, but that is a part of a promotion and social networking rather than the blog vs static page dilemma.
Implement a Link Building Strategy
The last part is the ongoing part that should never be skipped, and that is solid.
What you need to remember when starting with link building is that any link from a trusted domain is a useful link, so do not measure it by Page Rank.
Just look that you acquire a link from a real website and the rest will be easy.
The most important part of link building is linking to the right pages with the right keyword.
To find the best-ranking pages and the top landing pages on your website and do the research on which keywords they rank, and that will give you a good idea for what pages and for what keywords to build links.
To start, you can try the Open Site Explorer, even in the free version you will be able to see your top landing pages and the anchors used so far.
Another great and free tool is Google Webmaster Tools. It is a must-use utility for any website owner to find out google crawls, indexes and ranks of a consistent web design profile.
It also notifies you if there is an error in your website which comes in very handy.
Yahoo and Bing also have their webmasters tools which you should look into.
Consistency with Content
There is a world of difference between reading content in a book and reading stuff on a website!
However, the similarity in both aspects is that a user, before starting with the reading scans the page in advance to make sure whether the content is worth reading or not.
No matter how informational you are sounding compressing the valuable data in a single page will make things seem dull to a reader.
Consequently, the proper use of white space between the content is necessary.
Information on the website should be clearly defined by formatting the content into Heads and Subheads.
Moreover, text alignments on every page should be a standard same to make reading a much less troublesome affair.
Quick Tip: "The six heading tags available should always be utilised in the hierarchical order so that the web page is SEO friendly and well accessible for a user."
Finally, consistent web design will lead to improved usability, and ultimately this will lead to increased return on investment.