How to Choose the Best Web Design Agency?
Ask any experienced business owner about the maintenance and updates of their website, and they will ask you what version are you talking about? 
When you are in the market for a new site or looking to redesign your current one, you will probably be wondering how to choose the best web design agency that would create a plan for your website.
There are many things to look at – from what your brand requires, the kind of website design you want, your services and products, your portfolio, and the type of response you hope to get out of it. 
Certain web design agencies can end up doing due diligence while still others can create a website that has long-lasting ramifications.
So how do you choose the best web design agency?
Whether you are designing your website for the first time or giving it a refresh, the right web design company will capitalise on your development, digital marketing strategy, and company mission to get your business where it needs to go. – Direction
Here are some tips that we've put together on what to look for when picking a potential new web design company. 
Create a budget
Before you sit down with a potential web design company, you need to have your numbers straight. (medium.com)
Understanding your budget is the most crucial step to hiring a web design agency. 
After knowing what type of website you want, you need to keep aside a budget depending on the quality and level of professionalism you want your website to have. 
A good company will create a design for your website, bring in customers and market itself if done right and you won't have to put much effort into promoting it. 
Remember, first impressions count, and if your customers are not wowed by your design, or think that you haven't put much thought into the quality of your products, there is very little chance that they would visit your website. 
Type of website you want to design 
Not all websites are the same; every website from Facebook, Amazon, and even Zomato is vastly different. 
While these may be extreme examples, it's always important to decide the type of brand you are and what you want to showcase to your customers and visitors. 
Any web design agency worth anything at all is familiar with the best content management systems (WordPress, Drupal, Magento). – Perrill
Are you an eCommerce website? 
If yes then you're going to need several logistical and technological changes in your site, and a company hired needs to be aware of this kind of work so they can grow your business to a large scale. 
For many small start-ups or brands offering professional services, their main aim is to build trust, educate, inform, and convert customers into leads and paying customers. 
While there are at least a hundred companies who can do this, it's better to find that one agency that has worked with similar brands like yours in the past and has done an excellent job. 
These factors have a significant impact on your business and will come into play once your website is redesigned. 
The functionality you are seeking
In today's world, every brand is trying to compete with each other in terms of products, content, customer satisfaction, and in this case, a good website. 
Your website is the face of your brand; it consists of everything, from your services to your portfolio, and client work, which is reason enough to emphasise functionality and design. 
With big businesses having a lot on their plate, most don't have time to get everything done which is when a web design agency comes into play. 
Creative, intangible projects such as website design require a significant amount of pre-sale consultation. – Blue Archer
Focus on web design and quality; even it is only a homepage – the more professional your website looks it, the better the message it will send to your team and clients about your company's reputation.
Location of the web design agency
You must be wondering why location matters when your website is online? 
Apps like Zoom and Google Meet have made it easier to collaborate and communicate with people across the state or across the country. – The eDigital
The best web design agency will establish its budget and credibility based on which clients they have worked with and which locations those clients are from. 
So, if you see a web design company that has worked with big clients from abroad, you can be sure that they are suitable for your needs. 
Not only do they understand the universal market, but they know of different trends and languages in other parts of the world which can play an important role when you are trying to market your products to a specific target audience.
Support offered by the web designer
Not many people talk about it, but support is vital when looking to hire a web design agency. 
Support comes in different forms, from someone helping you set up your email, adding an URL, and making sure your website runs smoothly even when regular changes and updates occur.  
If a website is not maintained regularly, it sets up a direct pathway for hackers to use your website to divert your customers to their site. 
Once this happens, it can lead visitors to lose faith in your brand. 
A professional web design agency helps you update content, images, videos, articles, and make minor updates to your site. 
They will also run security on your website, making sure it is safe for customers and will even add new features and plugins from time to time. 
Most web design agencies include this as part of the package, but it is always good to find out what exactly it contains, the level of efficiency, the time taken, and if they have a dedicated team to handle this. 
Attention to details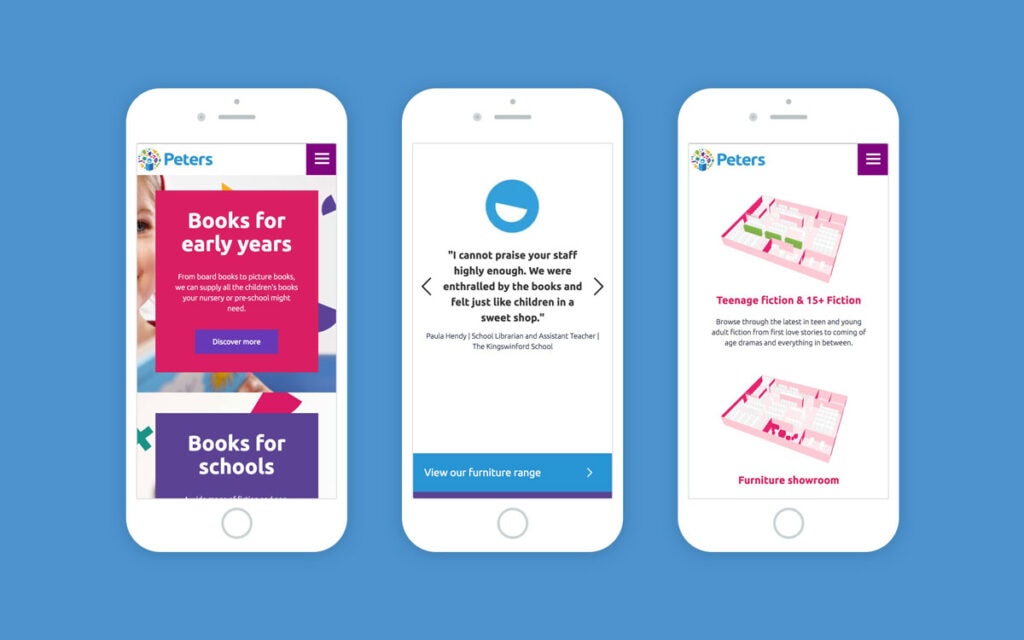 Have you ever clicked on a new website only to find that it displayed nothing but the homepage and logo design? 
There are several reasons this happens, either because the company's web design firm didn't take the time or perhaps, they didn't understand what needed to be done.  
In either case, the opportunity for the brand to shine is gone. 
Much work goes into web design; right from making sure each page has a proper description, layout, and graphic, to sourcing keywords, updating SEO, and other small tweaks that need to be done. 
It's the small details that matter and over time, and if these are not done correctly, it can severely affect a brand's image. 
A good web development company understands what their clients need and work towards covering all these bases so you can put your best foot forward. 
Attention to detail also reflects on you as a business owner, whether you are the kind of company that ensures everything is up to the mark. 
You need a web design company that stays on top of these changes for you, so you can focus on managing your business- not them. – Spade Design Lab
The team and its expertise and skills
Another step while searching for the right agency is to factor in the team members handling your project. 
Do they seem friendly, interested, and dedicated to helping your business grow? 
Do they have technical skills and know-how? 
The best website design company is the company that listens to your needs and doesn't pressure you into a solution you or your budget aren't comfortable with. – Blue Archer
With the competition level going sky high, it's essential to have an extremely passionate and creative team that thinks ten steps ahead and can understand their job and your business smoothly. 
Trust us when we say this, a good team will not only explain to you what they are doing but will keep you updated and handle your website well which will give you time to focus on other essential things like your company. 
Compatibility 
Compatibility is an ability to work in sync with your web-design team and to be on the same page when it comes to your targets, design, and content. 
As a business person, your brand is your baby and therefore your utmost priority. 
If a web design company doesn't listen to your ideas or isn't open-minded enough to see how to market it, then you probably shouldn't work with them. – Spade Design Lab
When you hire a web design partner, you will most likely be in business with them for many years, given that you are happy with their work. 
A compatible web design team will spend a little extra time and focus their attention on your brand; they will answer all your questions and make sure the workflow is smooth and not annoy you will phone calls over every little thing.
We know moving from one web design agency to another is not only a waste of money but also time and finding the right agency is God sent. 
When you visit the company, please take a look at how they function, how their employees are treated, and how they work. 
A trusted and friendly agency is one of the best ones to work with. 
Portfolio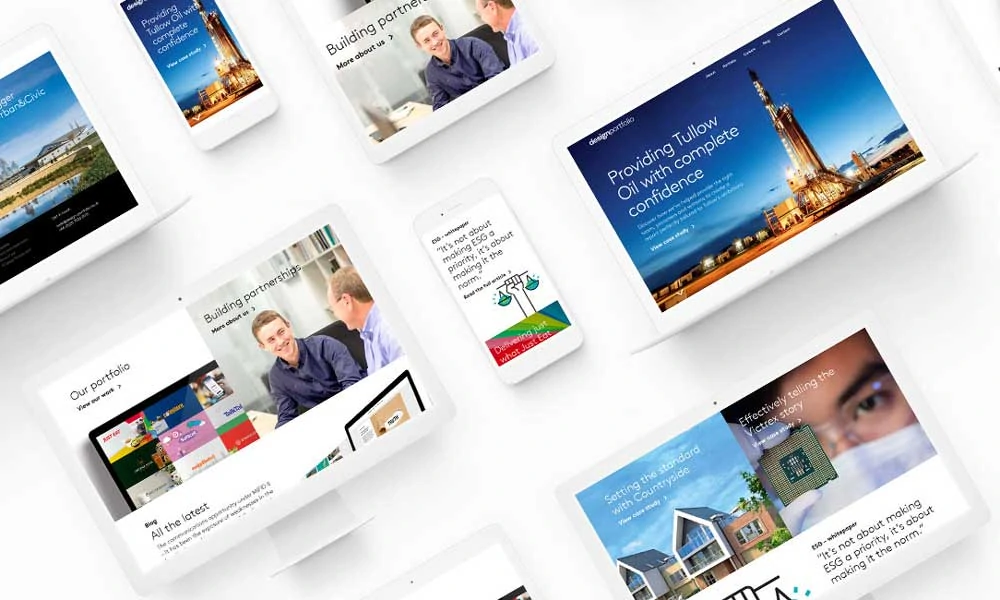 Their website design portfolio is a crucial factor when it comes to picking the best web design agency for your needs. 
A portfolio is a clear indication of what the web design company is, the kind of design they do, the clients they have worked with, the reviews received, the services they offer, and whether their system is something your brand is looking for. 
Research is the key, look into a couple of web-design agencies and see if they have worked with any top-notch brands. 
Take a look at their reviews on Google and Facebook, keeping an eye out for real reviews i.e., feedback from actual clients, not just from friends and family. – Trajectory Web Design
The bottom line
If you want an award-winning website that looks and functions better than anything you've seen, then you need a web design company that is professional, skilled, and determined. 
There is a fine line between a good web design agency and a bad one, and it is up to you to determine the kind of agency you want to work with to create the design for your website. 
When it comes to website design, just like anything else, you get what you pay for. – Get Level Ten
Look for an agency that excels in every area and has a strong customer base with successful web design.
The best web design agency can give your business the winning edge it needs with great design, engaging graphics, good response, and easy access. 
Author Bio: Yuri Musienko is a content writer at Merehead professional web development company. He usually writes about design, development and new trends. One of his useful articles: Create design for your website.