How to Find a Reliable and Affordable Web Design Agency
The process of finding an appropriate yet affordable web design agency is the same as if you were looking for a dentist, car repair shop or business accountant. They are all online, and it's just a case of sifting through Google's results until you've found someone that fits the bill.
There are over 26,000 web design businesses and services in the US alone, and that's just in the US! So, with so many options available, how do you choose between the good and bad? What about the insanely expensive and the $50 freelancers that seem too cheap to be good? (they typically are!)
Ultimately, this will take a lot of time and effort.
Looking back to when the internet first came about, even back then, there were over 2 million websites, which seems like a good amount. But, to put that in perspective, today, there are over 1.13 billion sites; admittedly, over 80% of these are inactive or expired domains.
If anything, this numerical growth has made things more challenging when deciding to find the best (insert any job title) for your needs online.
As a startup or small business owner, you'll unlikely have the funds available to go and hire the best web design agency in the world. But it's a catch-22, as a professional website is essential to growing your business in today's competitive landscape. Unless you have a physical location or storefront and rely on people walking in off the street, being online is critical to success.
With finding a reliable and affordable web design agency so tricky, I've put together this guide to help you find the best candidates and explain why you need to choose an agency that understands your business. Let's start with some tips.
1 – Start with their web design portfolio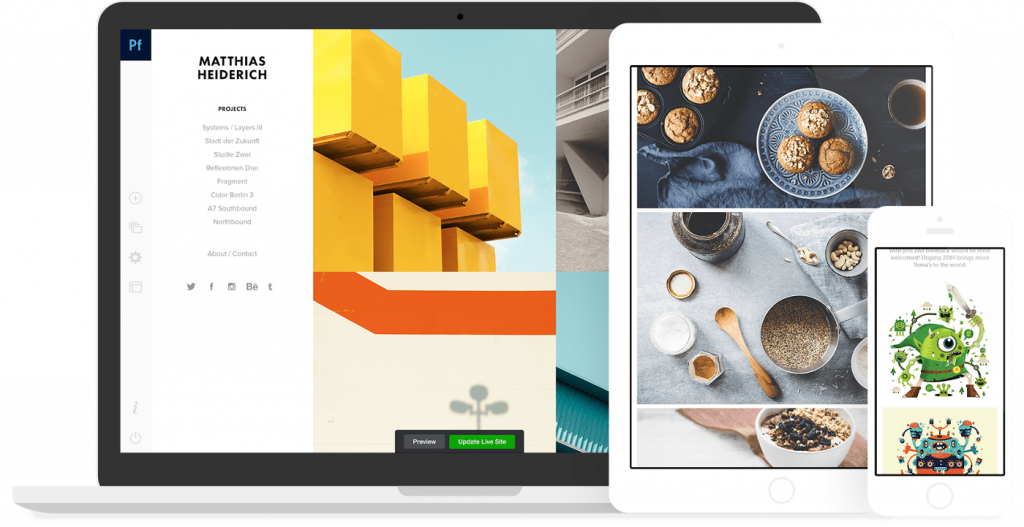 Although their own website is a good starting place, their portfolio of work will offer better examples. Frequently, like in our case, our website is pretty simple, and our brand is straightforward – our clients are what matters, so why would ours be 'better' or 'more creative' than theirs?
Look at how many websites they've built in the past couple of years – are they maintained and updated? Pick a few, Google, the client and look at the live site – does it feel modern? Does it work on your phone? Does it represent the client's brand effectively? Please do this for a half dozen of their client's sites and make a note of anything that seems problematic.
Do they showcase any testimonials or feedback from previous projects? And does it seem authentic? If not, that could be a red flag. Reaching out to any clients they've worked with is okay, so you could ask for their honest feedback on working with the agency.
Check review sites and Google their brand name for online mentions. Places like Google Business Profile, Glassdoor, Facebook and Yelp don't show all client's feedback, but if there are 100+ 5-star (or 1-star) reviews, it's something to note.
Quick Tip: Pay attention to three and four-star reviews, as these may show happy customers but provide additional information that could sway a decision. E.g. "this web design agency created an excellent website for my business, but it took them almost a year!" – something to bear in mind.
Another thing you can do is inquire directly to the agency and ask for a list of their client's sites they've created. Some of these may not be in the portfolio, and it's a good idea to see the most recent work, especially in such an ever-evolving tech industry. Once you get them talking, you can ask about the specifics of their involvement – did they do everything or just the design? Did they help with eCommerce, or was that outside the scope of the project?
2 – Ask about their Pricing Structure
Consider your budget differently from standard web design packages if you need a super-complex website with bespoke coded features. It's similar to building a house, where the cost of a one-bedroom or studio will differ drastically from a 14-room mansion with an underground pool and multi-car garage.
Your website is a long-term business investment, not just a 'make a page with your logo and leave it' approach. As such, many design agencies offer a subscription where they will keep things up to date and fix issues as they arise. If you have basic web design skills, this might be unnecessary as you're paying for something you could do yourself – but having someone oversee your website would be an excellent idea for many who don't have the time or knowledge.
Frequently, monthly packages will be available, with additional services such as SEO, content production and web hosting included. But if you have a small team (or can outsource the job), you can delegate tasks to them to grow your online presence. Think along the lines of blog posts or your social media account – maybe one of the new interns would like to take over your Instagram for a week and showcase some 'behind the scenes' content. Whilst monthly packages may bring the apparent cost down, you'll probably want to control that in-house in the long run.
Paying a subscription versus paying a one-off lump sum is up to your business budget and skillset, but you'll need to discuss it with the web designers. If they demand a fixed rate (or the subscription), that's okay, but most web design agencies will be flexible and offer a tailored package to your specific needs. Just be sure to ask before deciding to hire them.
3 – Find Designers with Complementary Skills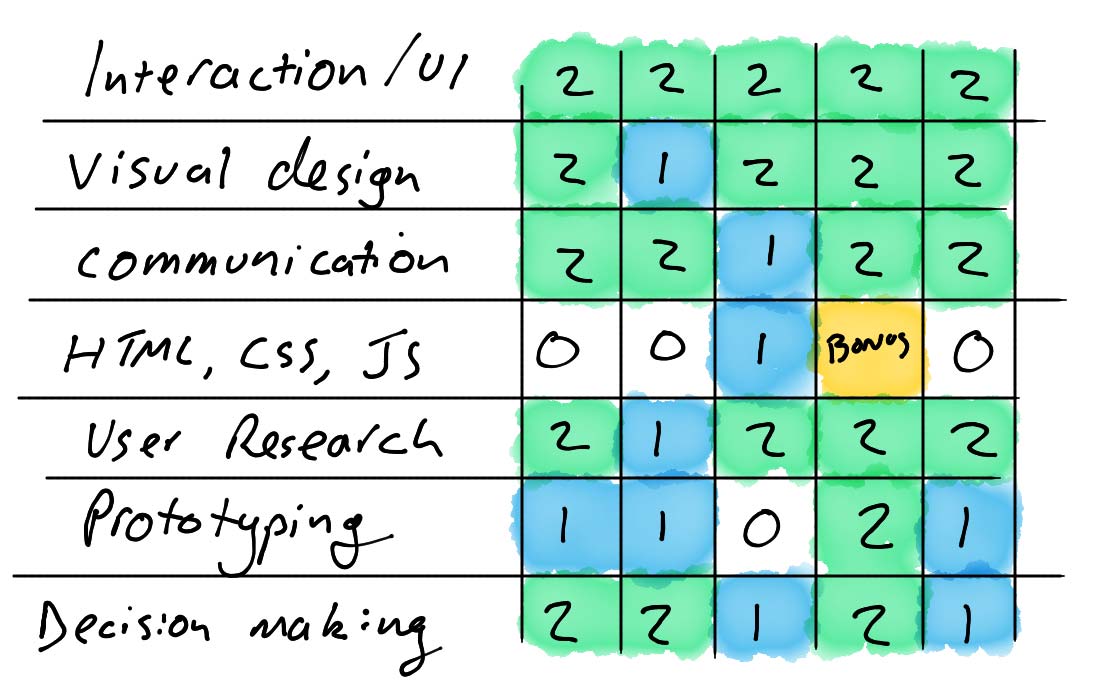 Start by identifying your requirements – precisely what do you need from your website? Are you a photographer that needs an easy way to showcase your work in a portfolio, or will you need an eCommerce site with security and payment processing options for transactions? This will form the base of the 'creative brief' you can send to an agency to get a quote.
You can always play around with sites like Squarespace or Wix, where you can get an idea of what you need during their free trials. They offer drag-and-drop elements and templates, so it's easy to build a basic website.
Suppose you are having difficulties designing and developing a basic site. In that case, your best bet is to hire an affordable web design agency like Inkbot Design, with expertise in both creative and technical areas. We'll get you up and running with a professional, user-friendly and mobile-optimised website in no time.
4 – Do they Provide SEO Services?
Website developers don't necessarily need to be SEO experts, but it helps if they have a core knowledge of how optimised websites work and function. Search engine optimisation is a complicated process that changes daily, and there's no 'one size fits all' approach to achieving higher rankings in Google. You can always hire a specialist SEO agency at any time to cover the on-page setup, as the designers make things look beautiful.
If they don't help with SEO, you can install dedicated SEO plugins, such as Yoast, Rank Math and AIO SEO, which allow the search engines to understand the page at a code level. Basics like page titles being marked as H1, optimised images getting a keyword-friendly alt-tag and knowing what topics your page will target would be a valuable skill set for you or your designer.
5 – Ask about their TAT
It would be best if you asked about their availability to take on a project and their TAT (turnaround time) on average, as a website can take anywhere from a few days to a few months, depending on the complexity. If your deadline is fast approaching, there's no point in reaching out to agencies that can only start after a while.
Furthermore, even minor website updates can take a long time if user testing is needed, so you'll want to hire an agency that can step in at any point to fix issues. You won't want to work with an agency that doesn't have the time to reply to an email if your website has gone down or isn't working.
Consider asking about their support hours, especially if they are in a different time zone. Your website being down effectively means you are wasting money, losing the trust of your visitors or even possibly being removed from search engines altogether! Even an affordable web design agency should know this, so look elsewhere if they aren't quick to respond or provide some emergency contact system.
How an Affordable Web Design Agency can Help Grow your Business
Hiring a professional web design agency has many advantages over hiring a freelancer or doing it yourself. They can work closely with your team to create a unique design that perfectly reflects your brand.
Whilst many people are hesitant to work with an agency, thinking the costs will be exorbitant, it's most often not. As I said earlier, your website is an investment in your business and brand and will pay for itself a million times over if done correctly.
Most respected web design agencies are highly-skilled and educated in design trends, news and tools – they are committed to developing functional (user-friendly) and aesthetically appealing websites.
As your business grows, your need for the services of a professional web agency will, too – think about getting traffic to your site through marketing, guest posts, podcasts, social media advertising etc. A top web design agency will have you covered with very affordable packages.
A poorly designed website won't persuade potential customers to stick around long enough to learn about your brand, let alone buy one of your products. If your site takes ten seconds to load, count that as a lost customer, as by then, they're back to Google and onto one of your competitors. That's the crux of why partnering with an affordable web design agency is so crucial to growth.
1 – Web Design Creates a First Impression
Despite the saying, people do just a book by its cover; and web design is no different. If visitors to your page don't like how it looks or it doesn't help them, they leave quickly. Think of it as your storefront – if your exterior signage isn't lit up, the lights look dimly lit, and there's trash all over the entrance, would you assume it to be a reputable business open to customers? No. You'd probably take out your phone and Google another company.
This can be backed by studies from Google themselves, where 80% of consumers trust reviews from sites that look modern and professional. A well-designed website creates that positive first impression for your brand, ultimately impacting your potential for business success.
A final thing to remember is that you don't get a second chance to create a first impression – so make sure you leave a good one on your site visitors and potential customers.
2 – Web Design Grows your Brand Identity
In today's digital world, everything is becoming digitised. The vast majority (85% according to Pew Research) of US adults have a smartphone with access to the internet in their back pocket, and an online presence is a new frontier where business is done.
A strong and visible web presence has become the norm, and this starts (and can end) with your website. Hiring an affordable web design agency can help you establish your brand name as the go-to in the industry. A poorly-created website can do the opposite of want you intend – it can put off customers altogether and give the impression that you aren't to be trusted as providing them what they need.
Ultimately, the web designer needs to fully understand your brand identity, purpose, ethos and target audience to create a website that meets those requirements. That's why partnering with a respected agency can help your brand flourish.
3 – Web Design can Improve your Advertising and Marketing Reach
The way consumers interact with the web has changed drastically in the last twenty years. From scrolling text-heavy pages with jarring colour schemes to avoiding scams, popups and viruses when looking for an mp3, today is different. The mobile-first revolution has changed how we shop, socialise, learn and connect with people worldwide.
These changes have profoundly impacted how marketers and business owners communicate with people. Traditional advertising strategies are put to one side, and large consortiums no longer dominate the internet. Traditionally, advertising is no longer the best way to reach customers – online approaches are the only way to get to them. How would you reach the teenage generation that doesn't watch TV, listen to the radio or buy magazines?
Similarly, one in four Americans uses the internet as their primary source of information, trusting reviews and word-of-mouth marketing more than recommendations from friends or family.
4 – A Website Opens Dialogue with Customers
One of the best ways to communicate with your customers is through the content you showcase on your website. The content is the critical driver of online conversions, be it via copywriting, product images, video reviews or marketing materials.
When you discuss a topic you love and are an expert in, you will capture your reader's attention. Once engaged, you have a greater chance of keeping them interested and showing how your brand or product can solve their problems. It's why blog posts and video marketing work so well – they build brand trust and (over time) show that you are an industry leader.
Just be sure to check comments, social media mentions and shares to reply to anyone with questions or thank them for their time.
5 – Modern Web Design Keeps you from falling behind
With so many websites online, it's easy to get distracted. We've all been researching a product when in no time, we are down the rabbit hole of Youtube, watching a 30-minute documentary on the history of wind chimes. It happens!
Straightforward web design with a functional user interface can keep visitors engaged longer with your content. This is because you (A) aren't frustrating them with slow loading times or confusing navigation, and (B) you can provide an answer to their query, i.e. the reason they are on your page.
An affordable web design agency knows everything about designing with the user in mind (User Experience.) If customers are looking for a service you provide, they'll typically search for [product or service] in [city name]" or "near me", for example, "affordable web design agency near me". If you try that with your terms right now, who shows up?
That's right, your competitors.
This is a huge problem, as you lose business before even opening shop. A professional web design agency can close that gap and show you how to differentiate yourself from the competition.
6 – Good Web Design Helps you Reach New Clients
Your virtual storefront allows you to reach way more clients than a physical one ever could. You may have the best product in the world, but only a few people would willingly cross the world to get it – that makes your website different. At any point, you could have visitors from every country in the world ready to pay you. Whilst this may not seem beneficial if you are a local hairdresser or provide home cleaning services in your city, getting your name out there and becoming respected allows for growth.
Here are three reasons web design is essential to reaching new clientele:
Increased Exposure: customers can view your products and services online. They can read up on your brand story whilst seeing images or videos of the product in action. They could read some reviews whilst checking the purchasing options. They may share the page with followers on social media, and it's picked up by an influencer – overnight, your brand could go viral. It's not that unheard of.
More Accessibility: Websites are a universal platform for your business, and can work as a 24/7 salesperson without getting tired or asking for a raise. Just remember to keep them fed and watered with a freshen-up once in a while.
Better ROI: A good website can give your brand the visibility it needs to capture leads and close sales. Through your website, you can collect email addresses and build up an email marketing campaign to sell more – email marketing has a massive return on investment nowadays.
In other words, professional website design is your competitive advantage – its aesthetic and functionality create a part of your brand identity that stands out from competitors.
Conclusion
It's easy to find an affordable web design agency online with just a few clicks, but finding one that provides the quality you need for the budget is challenging. Price ranges vary significantly from a $15 Fiverr gig to remortgaging the house for a new website, so it comes down to building a list of candidates and carefully filtering it down to one or two.
When you are ready to look for a new web designer, you will need someone who can deliver excellent service at a price point you feel comfortable paying. After that, it's just about communicating your needs and ensuring they 'get' your brand. With any creatives, they can give you a fantastic product as long as they know what you need.
If you have been looking for an affordable web design agency and are still reading, be sure to get in touch for a free quote today!