How to Rebrand your Business – a Simple Guide
Rebranding is one of those slippery slopes of marketing strategy that many companies are afraid to step on. 
It is no wonder – implementing and embracing change is hard for people because it adds a ton more responsibility, especially in such things as a business. 
However, some situations demand companies to change their brand identity if they want to grow further or outrun competitors. 
Have you ever thought you might benefit from rebranding? 
Well, in case your answer is yes, this article will be a guide on how to rebrand your business. And in case it is no… well, read it anyway.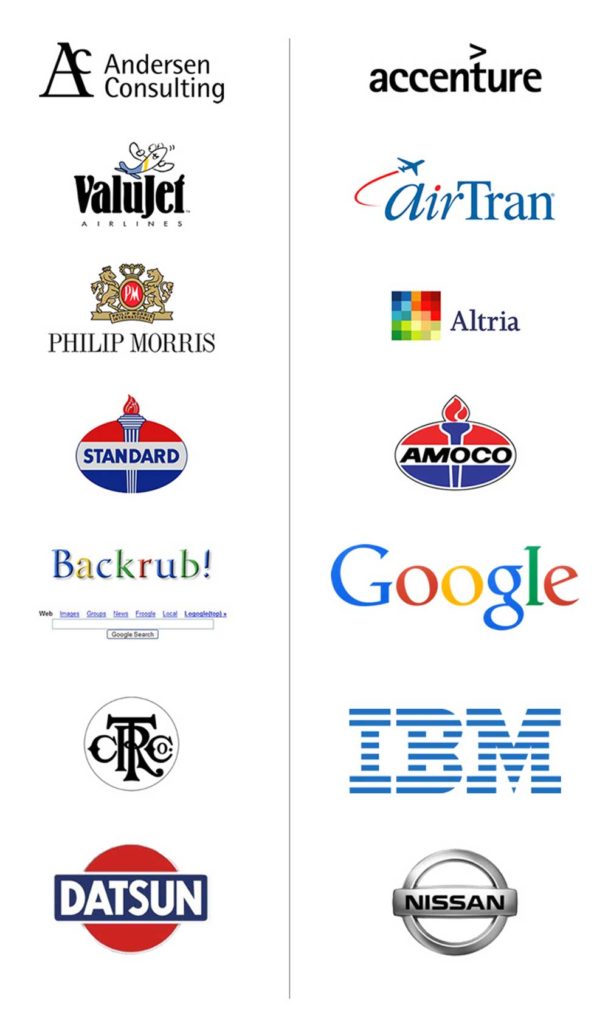 Coming back to my previous thought, rebranding does sound like an intimidating monster that will wolf down all of your time and money, possibly not even bringing any profit. 
Well, don't be scared! The result depends on many factors, and the first one is your attitude.
It is vital to accept rebranding as a critical process that shows a brand's ability to change and develop. 
Your bravery and readiness to accept change might bring you many benefits; some of them are standing out from your competitors and connecting with a new target audience. 
They both lead to more profit and success, so, if you think your brand has hit the limit and stopped growing, it might be worth taking the risk. 
In addition to breaking through the ceiling, rebranding will showcase your flexibility and ability to adapt to modern tendencies, which is an enormous plus. 
A lot of work that goes into rebranding is tied with your brand book. 
The way you use it to convey a message or show your brand's uniqueness can say a lot about the company itself. Let's discuss it in more detail.
Brand Book
The initial question that might occur is "Why?" 
Why would you need a brand book? Why bother and alter your brand book, if you have one? Let's break the answer into three related parts:
1 – Recognition. 
The unified representation will help memorise your company. 
What do you think of when you see a logo with an eaten apple? Well, iPhone, or iMac or anything that is somehow related to Apple. 
Their colour scheme, logo design, and other graphic elements are speaking for the brand and, therefore, make it more memorable. 
This is precisely what you are going to achieve with the brand book. 
2 – Consistency.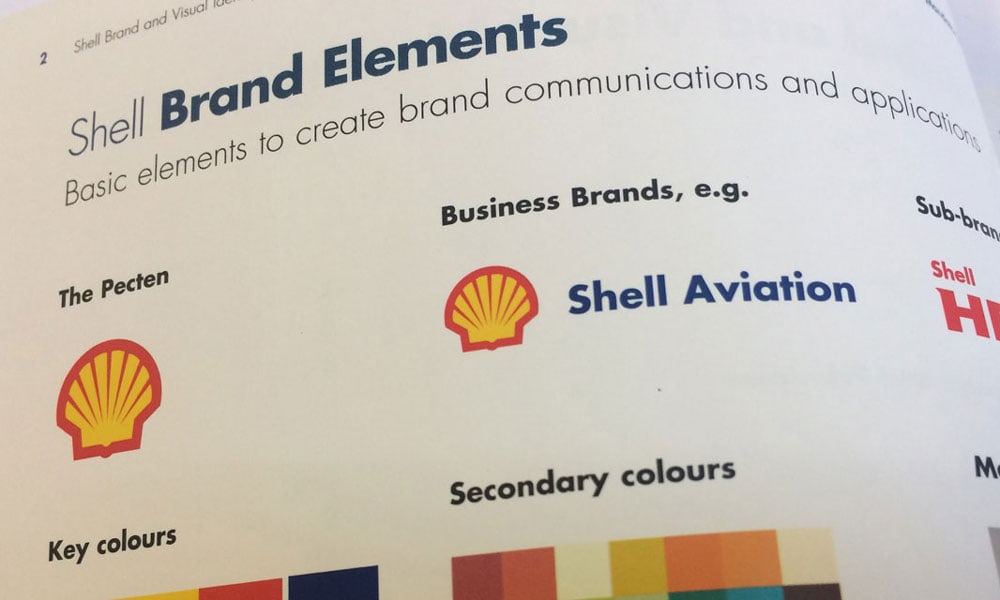 Your values and ideas will be coherent throughout different mediums. 
You have to keep in mind that you're not the only one who is using your brand identity. 
That's why, if you have a precise rule about, let's say, your logo size – write it in your brand book. 
By specifying guidelines, you will make it easier for your partners and employees to follow them. 
Moreover, it will ensure fewer mistakes along the way and much-desired consistency.
3 – Decision-making.
We all know that decision-making can be a long process and, honestly speaking, quite tiring. 
While changing the brand book, you will have to answer such questions as "what kind of font to choose?" "does this blog post reflect our values?", etc. 
It would be a nightmare to arrange constant meetings regarding appropriate illustration for your brand. 
With the brand book, you will make these decisions once and for all, which will thus enable you to save much time in the future.  
It is essential to keep in mind that the brand book is a style guide for your brand identity. 
To put it in other words, it is a piece that concisely visualises your brand. Usually, style guides consist of several parts, and the core ones are:
Logo 
Colour Scheme 
Typeface
Photography 
Depending on the stage of your business development, you might change or add other sections. 
For example, if you notice that your partners regularly misuse your logo, you might add the "how to…" part with precise instructions of what can and cannot be done. 
It will be a great way of pointing out how to properly use your brand identity. 
Other additional parts could be "mission", "illustration" or "writing style".
However, rebranding is not solely about the brand book. 
It also includes a thorough analysis of your values, research of the market, and current trends. 
Sounds like a lot? Don't worry! To help you out, I will guide you through some crucial steps of successful rebranding.
How to Rebrand Your Business Successfully?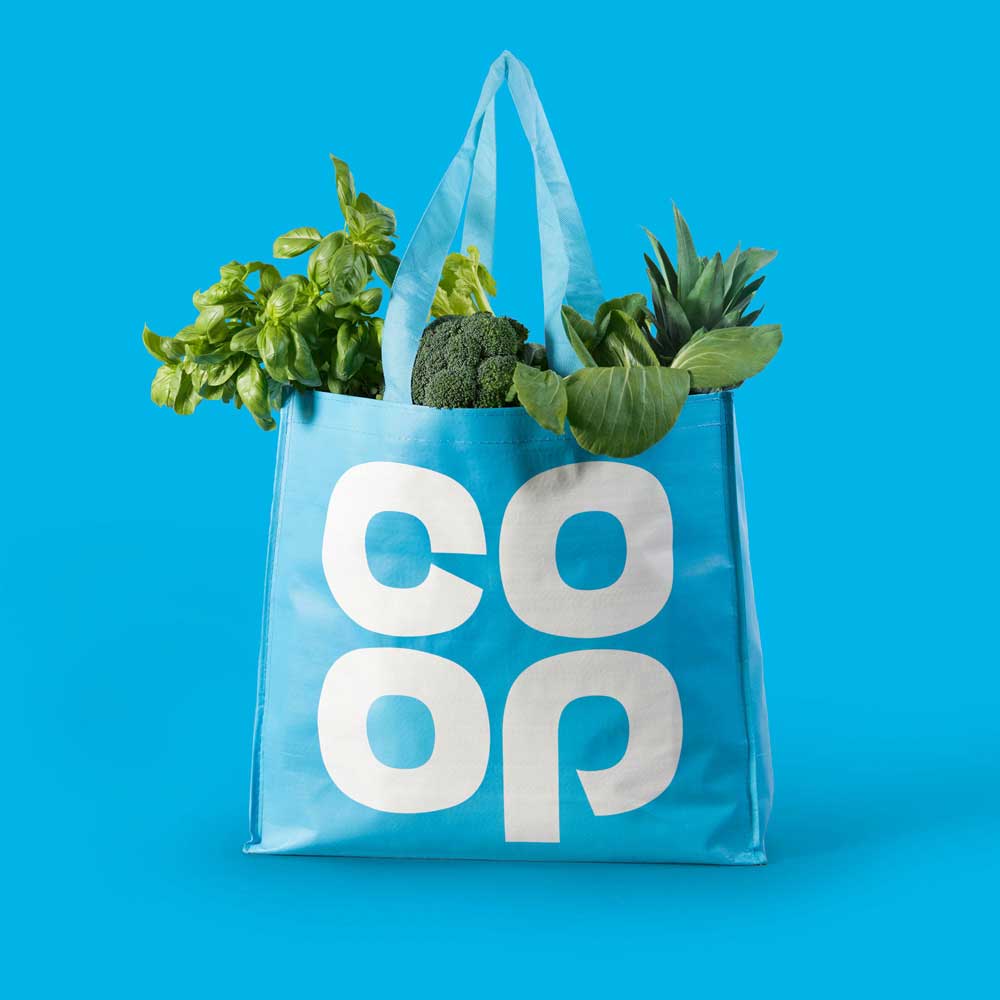 Step 1. Think of the specific aspects that you are trying to change. 
Analysing what you already have is a great starting point. 
If you are unsure what desperately needs improvement, try to evaluate your current branding in as many details as possible. 
To do that, ask yourself questions:
Does the style represent the company's values? 
Is branding straightforward and memorable? 
How do the customers perceive the brand identity?
Should I consider some other formats? 
Step 2. Listen to your customers. 
Customers are the second half of your business. 
They can show you another perspective that you might not have thought about. 
The well-known case of rebranding: Uber supports the idea of listening and, more importantly, reacting to the customers. 
Uber changed the aggressive tone of their logo and included more straightforward and all-inclusive elements in their brand book. 
Also, the company brought back the famous "U" icon that was so beloved among users. 
All of this and much more helped Uber recover from the inevitable financial crash.
Take a look at their changes here.
Step 3. Accommodate to trends and changes.
Firstly, you have to keep your brand up-to-date. 
Are design trends leaning towards minimalism, texture, 2D, animation, etc.? Use that to gain more attention to your company. 
Of course, you can leave it as it is and in 20 years the same design style might come back, but that's a risky thing to wait for. 
Secondly, keep the new changes in line with the existing brand identity. 
No need to invent something new, just tweak what you already have! 
Let's look at the example of Coca-Cola and Pepsi. They have changed their logo consistently through different times as well as kept the essence of their companies.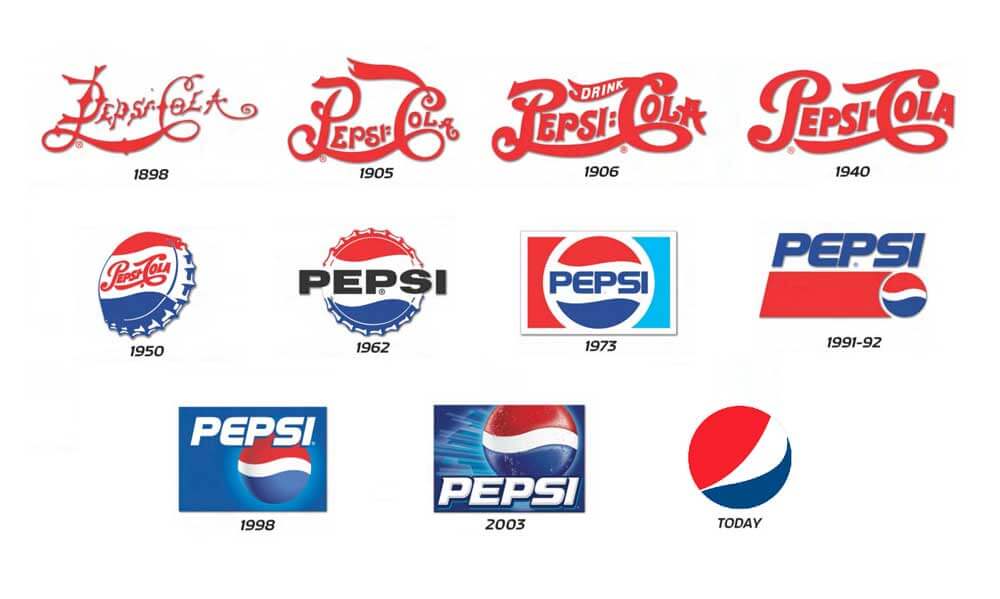 Such an approach helped them to remain relevant within more than a hundred years of intense competition and create wide fanbases.
Read a more detailed article about Coca-Cola and Pepsi here.
The main point of rebranding is to find a medium that both works for you and follows modern trends. 
Your brand identity is not your desktop or phone wallpapers that you can change whenever you want to make them whatever you like; it's much more complicated than that. 
Sometimes what brands have to do differs from what their owners like, and that's a completely normal thing. 
That is why before you start applying any changes, a proper analysis of your current market situation, your client base, and trends is more than necessary.
Possible Problems You Might when Rebranding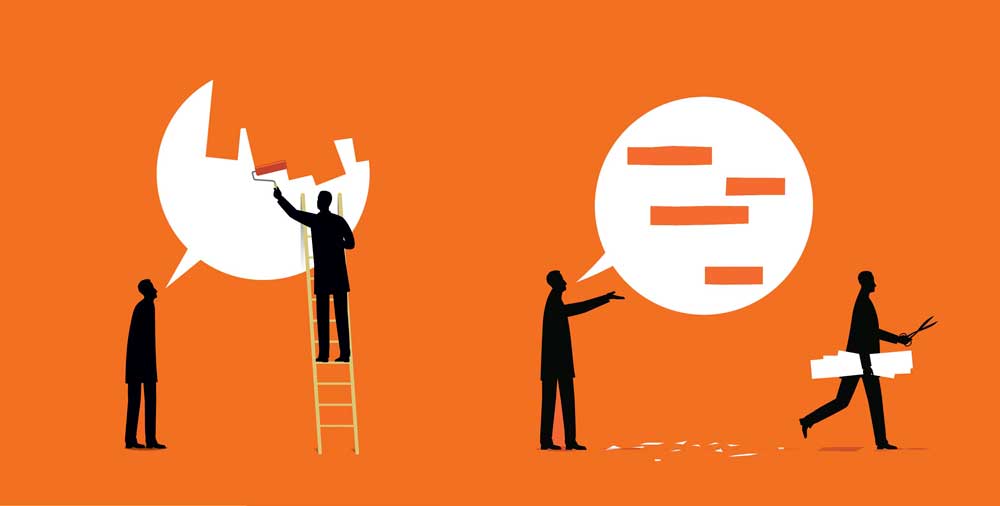 Client loss
Losing your previous clients because of rebranding – is a scenario we want to avoid at all costs. 
The first thing to do is to realise that there will always be people who don't like something and that is normal. 
What can you do is to diminish their number choosing the right strategy. 
To do that, incorporate your new brand in bite-size pieces the same way LG (or should I say GoldStar) did it. 
They were consistently adding their new name "Life's Good" at the end of every advertisement. 
By doing so, they managed to keep their former clients and introduce the latest brand at the same time. 
More information about the LG marketing is here.
Speaking of introducing your final logo or whatever you are rebranding, be as open about your rebranding as you can. 
To do that, make a blog post or a site or a physical brand book, where you will explain the reasoning behind some changes. 
It will help you push away previous logos, colour schemes, or anything heavily related to your old brand identity. 
Moreover, it is an excellent opportunity to connect with your customers by emphasising that you made some changes that they wanted. 
Lack of time
You have to be mindful about your time – hours can seamlessly turn into days and days into months of work. 
Honestly speaking, the time-consuming facet of rebranding is the main reason why many people give it up. 
However, you can minimise the time spent by incorporating focus groups and specialised software into your workflow.
Focus groups. This method will assist in making a more in-depth analysis for a shorter period. For instance, a group of employees can discuss multiple aspects of rebranding in just one meeting. By conducting such a meeting, you will be able to gain a variety of perspectives, gather accurate responses, and foolproof future actions.
Specialised software. Using specialised software will automate the most tedious processes that usually include lots of mechanical work, review, and communication. For example, a live chat feature in Approval Studio proofing tool can substitute endless emails. This can break the vicious circle of going back and forth with the drafting and proofing.
For more inspiration, here are some other fantastic rebranding case studies:
Final Thoughts
All in all, rebranding is for sure a lengthy process, but the step by step method will help you cope with rebranding successfully; however monstrous it might look at first. 
Diligence, respect for your client base, and creativity are the characteristics that will allow you to go a long way with your ideas. 
If you're experiencing something like a brand development plateau, the benefits of rebranding become so substantial that it is always worth a shot. 
Hopefully, our tips on how to rebrand your business have helped you gain some confidence. Good luck!