Digital Marketing Metrics to Measure: Ultimate Guide
Metrics help businesses drive improvement and focus their resources on the most critical parameters. You should be able to identify a small number of metrics that drive the outcomes you seek daily and weekly in each functional area of your business, such as marketing, sales, product development, operations, customer service, finance, and so on.
Companies use these metrics, from those required to track efficiency, gains, complaint reductions, increased profits, and better savings, to analyse and understand where they stand in performance. Metrics indicate the company's priorities and provide insight into a company's ambition and execution. Once you've identified the results you want in each zone, you can drill down to identify the "Activity" and "Effectiveness" of these metrics.
In this blog, we will detail the most vital marketing metrics.
Marketing metrics assess the success of marketing campaigns and demonstrate how well campaigns are performing concerning crucial performance indicators (KPIs). They are one of the most important aspects of any campaign, and without them, marketing teams would have no idea if their marketing strategy is successful. We'll review the fundamentals of marketing metrics and KPIs and share valuable metrics that can help you measure campaigns most effectively.
What exactly are marketing metrics?
Marketing metrics are a quantifiable way to track performance and a vital marketing measurement tool for determining the effectiveness of a campaign. The best marketing metrics differ significantly from campaign to campaign, but in general, they measure the impact of your drive on audience actions. The most important marketing metrics to track are those that have the most remarkable effect on your business goals.
These may be sales generated for one campaign but incremental reach for another. Marketing metrics assist marketers in optimising current campaigns and planning for future campaigns by allowing them to understand how effective their campaigns are.
What are the different kinds of marketing metrics?
There are hundreds of metrics marketers can use to determine the success of a campaign. And it is all about selecting the right one for each strategy.
Different metrics provide diverse insights. The email opens and clicks metrics will give you perspicuity on engagement level, and the unsubscribe rate indicates how the audience perceives your content – whether it's interesting or relevant. To understand the reach of campaigns, you can go for ad impressions and video views. Cost-per-action can assist you in tracking the effectiveness of your campaign.
Here is a glance at how different marketing metrics can help marketers make educated decisions and implement optimised marketing strategies.
Email marketing is measured by email opens, forwards, and unsubscribes.
Click-through rate, cost-per-action (CPA), and impressions in digital marketing
Follower count, impressions or reach, and engagement rate on social media
Total traffic on the website, bounce rate, new customers, returning customers, time spent on the site, traffic sources, and conversions
Blog traffic, amount of content shared, downloads, and qualified leads generated through lead generation form fills are all content marketing examples.
Impressions and total viewing time for video and streaming TV ads
Sales: response time of the sales team, sales call volume, and sales call reviews
Revenue: the total amount of earnings generated per channel
Quality measures include the Quality Score, Net Promoter Score, reviews, and monthly recurring revenue.
Why are digital marketing metrics important?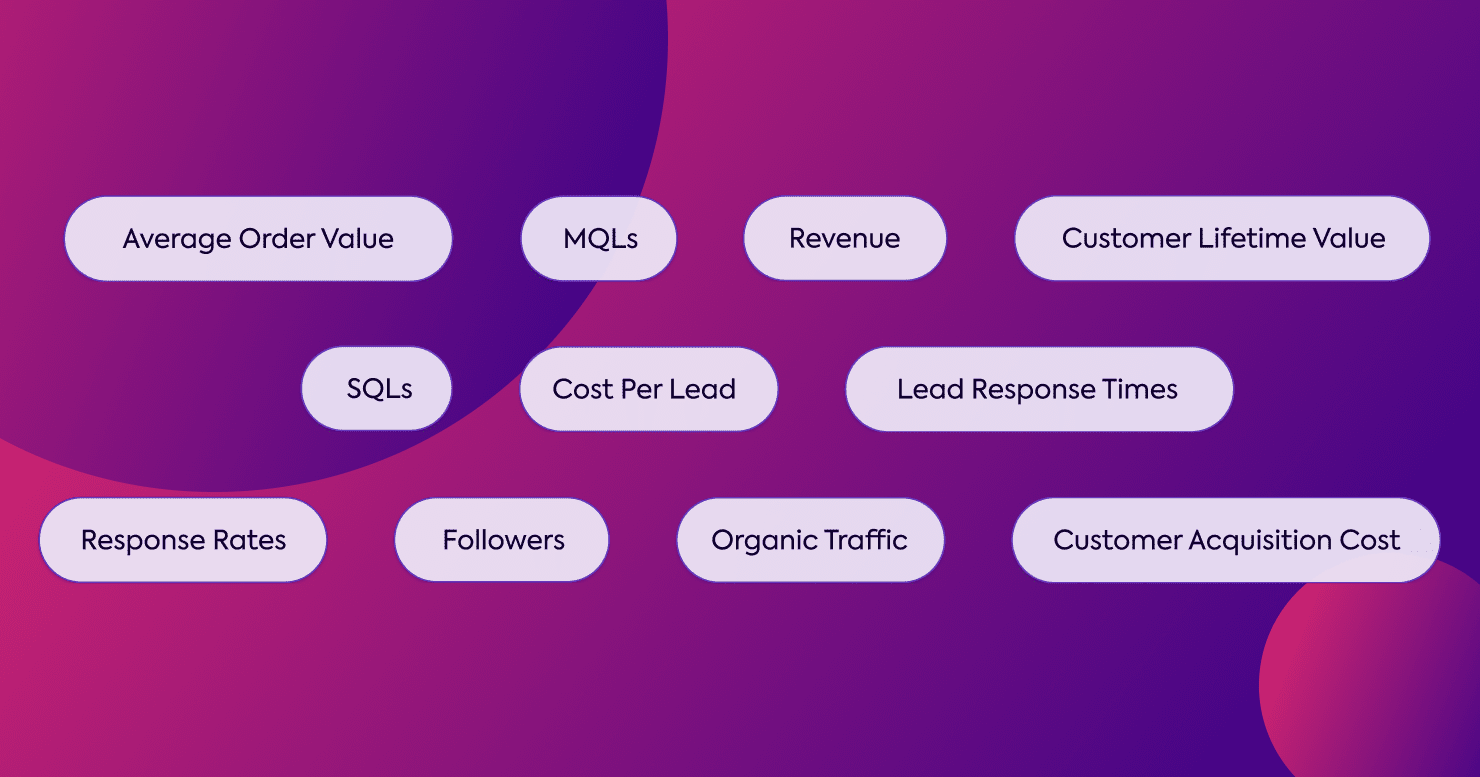 Marketing metrics are critical because they help brands determine whether campaigns are successful and provide an understanding of how to improve future campaigns. These visions assist marketers in comprehending how their campaigns are contributing to their business objectives and making necessary decisions to optimise their campaigns and marketing channels.
These observations also aid a marketing team in cross-checking whether the campaign has met its objectives regarding new customer acquisition, awareness, engagement, sales, lead generation, and other factors. Based on the results, marketers can make effective decisions to improve campaigns in real-time if the drive is not performing as expected.
In simple words, marketing metrics are the primary means by which marketers can demonstrate the impact of marketing and advertising on their company or organisation. Metrics can impact annual budgets, making these insights important beyond ongoing measurement and campaign planning.
Which marketing metrics and key performance indicators (KPIs) are decisive for digital marketing?
As discussed, key performance indicators demonstrate how well campaigns perform concerning each campaign goal. Though marketing teams are supposed to monitor various metrics, it is essential to know that there should only be a few key performance indicators(KPIs) for each campaign. They should be specific, measurable, and within the campaign's timeframe.
KPIs evolve, and no single set of KPIs works for every campaign. Furthermore, measurement appears to be different at each marketing funnel stage. Now let us examine metrics that digital marketers can use to track their progress.
1 – SEO Metrics
You can assess the success of your project in a variety of ways. Examining your SEO metrics is one of the most critical methods. Fortunately, various tools provide easy-to-read reports, allowing you to evaluate such metrics quickly.
The two leading tools are Google Search Console and Google Analytics. They are not only free to use, but they also provide access to the majority of the metrics that need your focus. If you have a great SEO services team, they will help you gain insights and optimise your strategy accordingly.
2 – Organic Traffic
Organic traffic is earned by appearing on search engine result pages (SERPs). You want your website to be found for keywords related to your industry. Tracking organic traffic allows you to see how many more people visit your website due to your SEO efforts.
Landing Page Metrics
Your entire website generates organic traffic. Nonetheless, you should track traffic by landing pages as well. It is mainly because that is how you know where to improve. If some of your pages rank on page 1 while others rank on page 6, you know you need to improve the poorly ranking pages. Also, if you use different strategies, you'll know which ones work best and which don't.
Geographical Location Measuring
It's also critical to monitor the source of your organic traffic. It is useful when your SEO efforts aim at specific geographic locations. It is also beneficial to expand your business into new markets.
If people in certain countries like your products more, you can direct more marketing resources to those countries and increase sales. That is why measuring organic traffic by geographical location is a good idea.
Keyword Positioning
Make a list of the keywords you want to rank your website. Once you've identified the keywords for which your website ranks, there are numerous ways to use that information to improve your SEO strategy.
It's a good idea to build on your current success. If your website ranks in the top ten for high-converting keywords, keep using them in your blogs and campaigns. By strategically placing your keywords, you can keep your position secure. The most traffic comes from your top-ranking keywords. Make sure that the keywords associated with such landing pages are readily available. It will allow you to maintain a low bounce rate.
3 – Mobile Traffic
Mobile phones account for nearly 60% of all online searches; therefore, tracking your traffic from mobile devices can reveal the following:
Mobile-friendliness
Google prefers mobile-friendly websites. Suppose your mobile traffic remains constant while your overall traffic increases; you have a mobile-friendliness issue. As soon as possible, optimise your website.
Usage Patterns
Increased traffic from mobile devices may indicate a shift in usage patterns among your target audience. It determines whether you should continue to invest in mobile development.
Mobile-only Search Terms
Mobile device searches are not the same as desktop searches. Almost 20% of mobile searches are conducted solely through voice.
4 – Content Marketing Metrics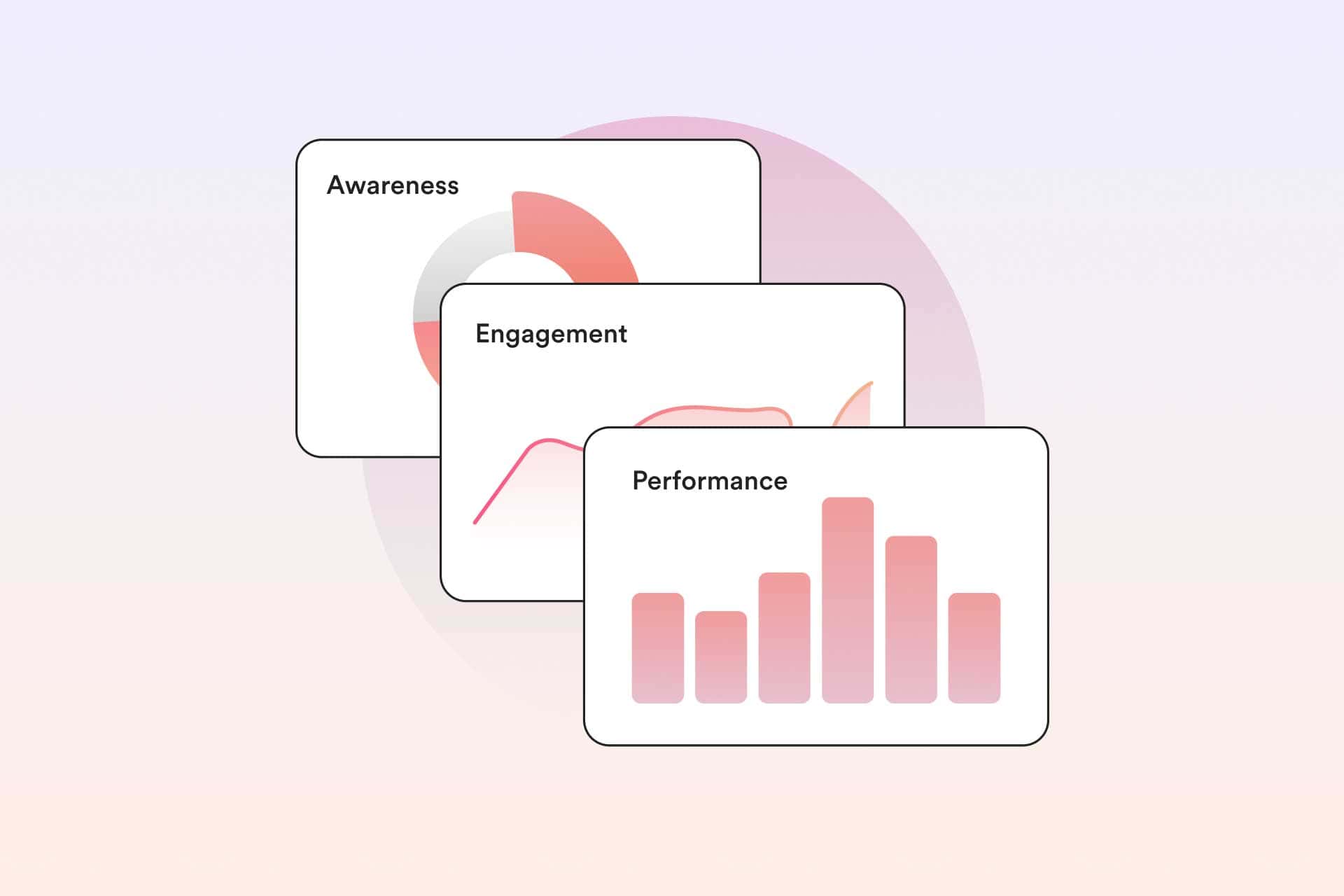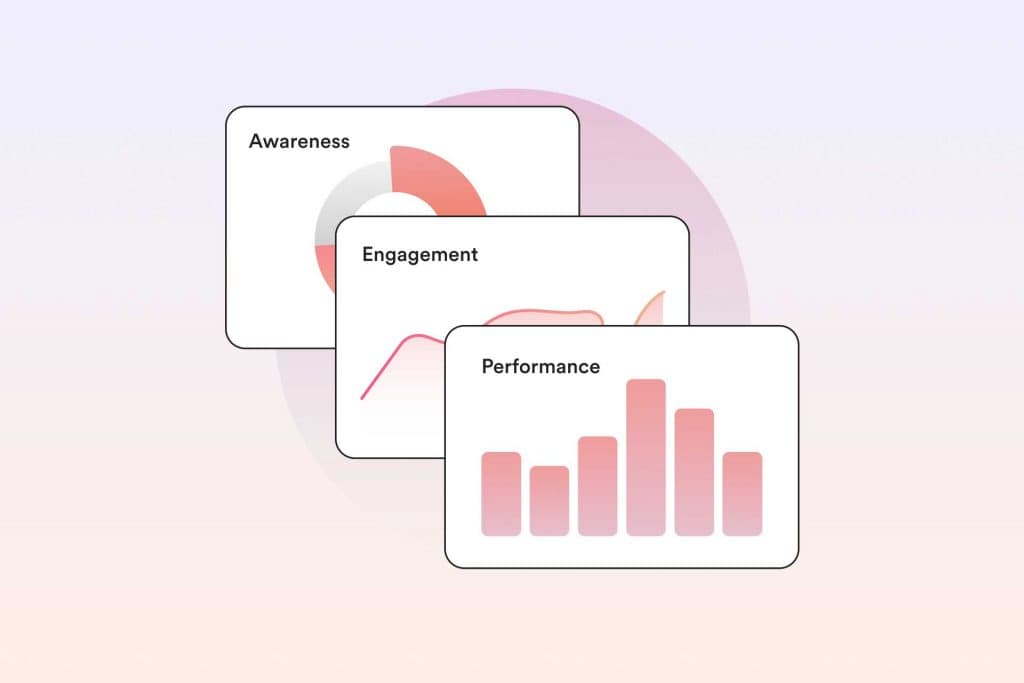 High traffic is fantastic. When it comes to measuring the success of your content marketing strategy, however, it's only the tip of the iceberg. Marketers use metrics to determine the effectiveness of their strategy. One of the keys to growth is breaking down the data and developing a better content marketing strategy. To create a successful content marketing strategy, track the metrics listed below.
Rate of Retention (New vs Old Users)
No business owner is happy to lose customers. Measuring customer retention is critical for businesses when it comes to revenue. It is also essential for long-term growth and financial planning. The more customers you have committed to for the next quarter, the easier it will be to make budgetary decisions.
Furthermore, retained customers require less maintenance than acquired customers. Unfortunately, developing an effective customer retention strategy is not always a top priority for marketers. Aside from financial concerns, customer retention is one of the best ways to gauge how consistently your company delivers.
In other words, companies with high retention rates are more likely to succeed. Strong customer retention rates are an excellent source of new customers. You can also provide potential clients with referrals and case studies.
Average Session Duration
It essentially refers to how much time visitors spend on your website. It helps identify patterns and trends. In terms of content, you can see which blogs people spend the most time on. You will get detailed analytics on your popular content and the attention rate. This data can help you effectively shape your content strategy.
In terms of your marketing channels, you can track your users and who provide valuable engagement. It aids in the identification of potential issues as well as opportunities. If you're investing heavily in social advertising but seeing a low average session duration, you might have a problem with targeting or personas.
Bounce Rate
The bounce rate is the percentage of visitors who leave your website after only one interaction. This interaction can be a page view or a social media share. RocketFuel says the average bounce rate for any website ranges between 41% and 55%. Your bounce rate may not appear to be an essential metric to you, but it's critical to understand that none of these metrics exists in isolation.
Calculating the bounce rate of your website can be challenging at times. Professionals in the industry are still debating the definition of bounce rate. You should be fine if you use common sense when viewing Google Analytics and keep an eye on changing rates over time.
Click-Through Rate (CTR)
A commonly tracked KPI is the percentage of clicks on your link that created results such as open, subscription, and unsubscription. Click-through rates, also known as CTR, are paramount for understanding how many people see your message and how many people take action and expand their digital experience.
This metric provides insight into a variety of marketing tactics and assists you in understanding how your content is resonating and eliciting action from your target audience. In general, a CTR of more than 1% is considered healthy. Of course, optimal CTR is affected by other factors such as audience, content, and call-to-action. If you are dissatisfied with the results of this metric, reviewing historical campaign CTR allows you to identify what isn't working and implement a new strategy.
5 – Social Media Marketing Metrics
Sale
Bestseller No. 1
It would be best if you focused on platform-specific digital marketing metrics in addition to a few universal social media marketing metrics. Data calculation differs depending on the platform and social media tools used to measure those metrics.
There's no need to be concerned because we've got you covered. The following is a breakdown of the most important social media marketing metrics to track.
The level of interaction a piece of content typically receives is defined by its engagement rate. In lay terms, the proportion of your target audience responds to your content. Social media engagements include likes/reactions, shares, views, and comments. Engagement rate assists in determining which type of content to work on based on how it performs across various social media platforms. It shows how receptive your audience is to your content.
Increase in Followers/Fans
Unless you have a superhuman memory, you'll need to know how the number of your followers changes over time. It is critical to track the number of followers you have. It will enable you to expand your business. Take note of where most of your followers come from, what type of content they prefer, what time of day they are most active, and so on.
There are two ways to keep track of the numbers.
For starters, you can manually retrieve those numbers every day, week, or month. Prepare a spreadsheet, keep it up-to-date, and watch the numbers grow.
Alternatively, you can use various tools that keep track of your followers for you.
Brand Mentions on Social Media
Your social media brand mention can include reviews, customer feedback, and any post referring to you on social media. Begin compiling a list of anyone who writes about you and the publication in which it appears. When you create engaging content, you have the opportunity to make others aware of you.
For example, if you have a big event or promotion, you can start the promotion a few days ahead. Publications will then publicise your content the same day your advertisement goes live. It gives them the inside scoop on the story and you much exposure. Don't overlook your competitors. Keep an eye out for any mentions of them.
Post Reception
Post reception is the total number of people who saw your posts for the first time. It includes fans, friends, or even family members. If they see your post more than once, it will only count as one. For Facebook, look at all the recent posts or at least five of the most recent posts. You can get fine-tuned details and negative feedback if you click the post's links – for instance, if someone decides to hide your posts.
Furthermore, keep a close eye on any posts flagged as spam. You can expand your tweet details on Twitter and get an on-the-spot graph along with specific measurements. Track your monthly impressions to determine your monthly reach.
6 – Email Marketing Metrics
When it comes to email marketing, there are several metrics to consider. From the most critical components of an optimised email to standard email marketing blunders, there are examples of brilliant email marketing that will help you. However, it doesn't matter how optimised your emails are if you can't see the results of your efforts.
Open and Click-through Rates
In simple words, the open rate refers to how many people opened your email. If your email campaign open rates were 20% in the previous quarter and are now 30%, you're doing well. Examine the emails you've sent in the last quarter.
Open and click-through rates are critical digital marketing KPIs for developing long-term drip campaigns. As a marketer, you need to know whether your customers read what you sent them and whether they benefit from your content. Only if your content strategy is well-designed will you be able to get good results.
Keeping track of these digital marketing metrics will allow you to fine-tune your campaigns with each send. You should create lists based on engagement patterns when you track your analytics.
A straightforward way to accomplish this is to have a primary email sequence with a broader focus on all the new leads received. Within that email series, you can include links to articles or other valuable resources that are more "narrowly focused." You can then "tag" leads who click on those links using your email marketing provider.
For example, if you were a digital marketing agency, you could have niches like Facebook Ads, Content Marketing, Google Adwords, and Content Strategy, with separate lists for each.
You have a click if someone clicks on one of the links in your email. The click-through rate is the number of people who clicked somewhere on your email out of a hundred. You'll have a 50% click-through rate if 50 out of 100 people click. And, you cannot decide or conclude on click-through rates as it solely depends on various factors, especially industry.
However, there are several ways to increase your click-through rates. One of the most obvious is to make your email messages mobile friendly. Don't kill your click-through rates by sending unclickable emails. Making the buttons or links visually more significant is another way to increase click-through rates.
Rate of Unsubscription
When you analyse your email performance, you might see an unsubscription list. However, each email has a unique unsubscribe rate. It would be best if you took care to keep the unsubscribe rates to a minimum of 0.2%. Although marketers who send out frequent emails may see unsubscribe rates of up to 0.5%. When you see an increase in unsubscribers, you know you sent an email that your readers didn't like.
7 – Paid Marketing Metrics
Sale
Bestseller No. 1
Ogilvy on Advertising
advertising
Ogilvy, David (Author)
English (Publication Language)
224 Pages – 03/12/1985 (Publication Date) – Vintage (Publisher)
When making metrics-based decisions, you must ensure that you are collecting and measuring the correct data. Many marketers, unfortunately, are not.
You must define your objectives to determine which digital marketing metrics to track for online paid campaigns. You will measure irrelevant metrics if you do not have SMART Goals (Specific, Measurable, Attainable, Relevant, Timely). It will eventually cost you more money.
Cost Per Click (CPC)
CPC represents the exact amount paid by an advertiser. Divide the total cost of your campaign by the number of times someone clicked your ad to calculate CPC. To manually calculate the cost of your campaign, multiply CPC by the number of clicks received.
Rate of Conversion
It is the number of conversions divided by the number of clicks your ad receives. The conversion rate of your ads tells you how relevant your offer is. It allows you to determine whether your customers are at the appropriate stage of the buyer journey. Generally, the higher your conversion rate for the visitor's stage in the buyer journey, the better.
Adwords Quality Score
Google assigns your keywords a Quality Score. It can be seen in the AdWords interface. The Quality Score of a keyword is assigned on a scale of 1 to 10. Unless your keywords receive significant impressions, their performance on Google is used to calculate the score. It is known as the impression threshold.
With enough impressions, your keyword's Quality Score will begin to reflect how well it has performed. It is critical if you use a large number of keywords with low impressions. Unless the keywords reach the impression threshold, you will not evaluate them on their own.
Summing Up
The average online consumer is becoming increasingly sophisticated. If your marketing methods do not evolve in tandem, you will fall behind the progressive curve. We discussed the relevant digital marketing metrics you should not overlook.
In a nutshell, the aforementioned digital marketing metrics will qualify you to assess your marketing strategy's position and success in terms of SEO, Content Marketing, Social Media Marketing, Email Marketing, Paid Marketing, and Conversion Rate Optimisation.
Hopefully, this article will help you understand why your efforts aren't yielding results. Take the appropriate steps to overcome obstacles and achieve profitable results. Please let us know in the comments section below if you believe we should include any other metrics.
Author Bio: Lynn Williams is a Senior Content Strategist at Rainmaker.Uno provides SEO services to B2B and B2C clients. She is a veteran with 18+ years of marketing experience; she collaborates with industry giants across verticals.
Last update on 2023-09-25 / Affiliate links / Images from Amazon Product Advertising API