16 Do's and Don'ts in Graphic Design that Can Save Your Business
Talking full ownership over your own career has never been easy and as inclusive and open to newcomers as it may be – and the graphic design industry is no different in this regard.
A silver lining in this whole story could be that graphic designers have always shown a strong entrepreneurial initiative – according to recent research, nearly 25% of professionals currently working in the industry are self-employed.
So, the common industry pitfalls and good practices that make a successful graphic design startup have been explored in great detail by now.
Let's see what we can learn from the people that already made a mark on the industry.
DO have a detailed business plan.
Making a transition from being a graphic designer to being a business owner can be genuinely jarring.
Still, you will need to shift the focus from the design work and actually make sure that the customers will come knocking at your door.
The first step in achieving this is creating a rock-solid business plan that will cover the topics of funding, developmental goals, future milestones, growth options, and marketing strategies.
This document also serves as an excellent reference point you can use to track your current progress.
DON'T forget the importance of good portfolio.
In the world of graphic design, your body of work is your personal ID.
Until the point, you establish a recognisable brand, or you produce a stable number of referrals, your portfolio will be your most powerful marketing asset.
Just remember – portfolios don't need to be excessive.
They do, however, need to be effective.
Choose a couple of works that do the best job showcasing your skill, versatility and commercial viability, and save the rest for the more inquiring customers.
DO make your business adaptable.
The world around us is changing with each passing second.
Running a business in such an environment requires a great deal of adaptability.
This applies to all aspects of your business.
Your employees should be able to stay up to date with all industry-relevant software developments.
Your company should have set plans for scaling up, and, if necessary, scaling down (think of outsourcing and subscription-based Cloud services), and you have to be open to working with different types of clients.
DON'T pursue every meaningless project.
Keeping your business busy until it develops a stable, high-paying customer pool is an absolute must.
However, you shouldn't spread your resources too thin and skip important career-advancing projects, by chasing too many smaller deals at once.
This comes especially true when you're offered to be compensated by marketing exposure.
When choosing between different projects, always go with the ones that ensure the best long-term goals.
DO have your own unique visual language.
Being versatile or good is not enough.
You have to offer your customers a unique value proposition they can't find anywhere else.
According to a recent study, as much as 63% of surveyed would be more willing to hire and buy from authentic brands than competitors that lack that unique brand voice.
In terms of graphic design, this unique is easiest to achieve through the recognisable visual language of your products.
To put it simply, if you want to develop a strong brand, people need to know they look at your product when they see it.
DON'T hesitate to find a mentor or a partner.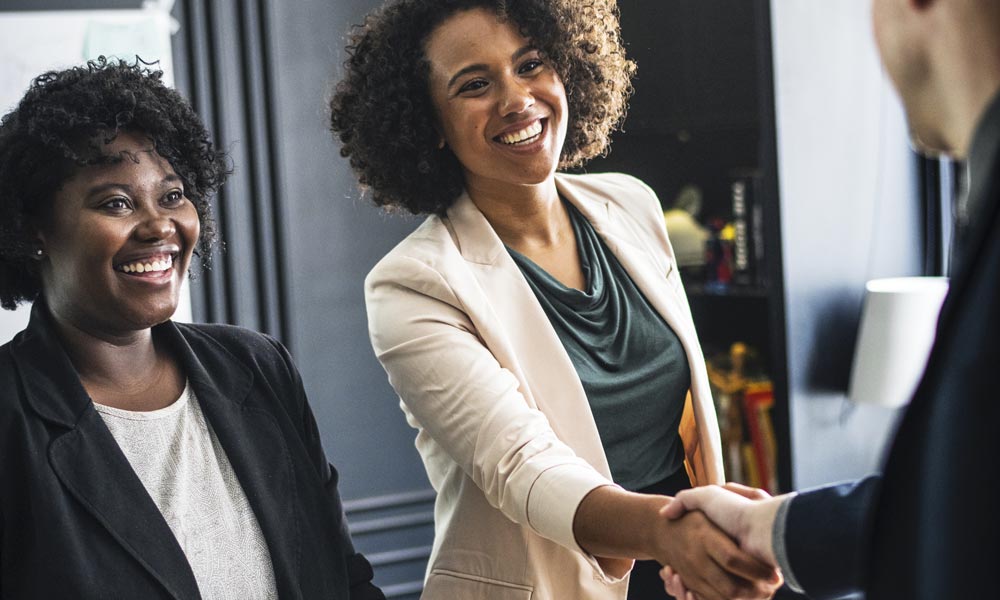 Having by your side someone who has already spent some time in the industry, established rich connections and knocked at all big doors can be a tremendous asset.
This asset can be acquired in the form of a mentor or partner who will take more active participation in your business.
Partnering with a seasoned professional may come at the price of exclusive ownership and complicate decision making, but it can also take much weight off your shoulders and lend your organisation expertise and credibility.
DO hire a third-party legal and accounting help.
Developing these two departments in-house takes too much time and resources.
Your focus should be elsewhere.
Fortunately, third-party help becomes increasingly affordable and comprehensive as time goes by.
Some consulting companies can even take upon themselves a complete pre-tax season preparation and post-season follow-up work allowing you to shift your efforts to your organisation's other critical areas.
DON'T expect overnight success.
Developing a stable and successful business takes months, sometimes even years.
Your initial industry experience may as well turn into a full-scale baptism of fire.
In this critical period, it is imperative to keep your head fresh and remember why you're doing what you're doing.
What's even more important is to secure funding for at least six months in advance because you will most likely operate at a loss. The more contingencies you set in place, the better.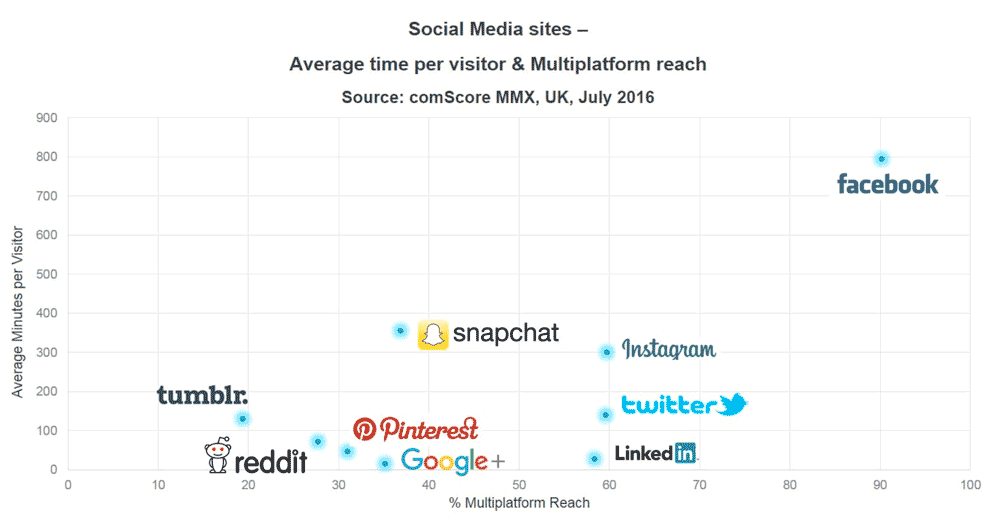 Social media platforms and the graphic design industry are currently in a happy, mutually beneficial marriage.
Social media platforms need content.
Graphic designers need exposure.
Creating a strong social media presence is, by far, the most convenient way to push your body of work into public consciousness and develop a unique brand voice.
You get access to affordable advertising, the opportunity to have a face-to-face interaction with your target audience, various poll and survey tools, and other useful assets.
DON'T underestimate the quality of your work.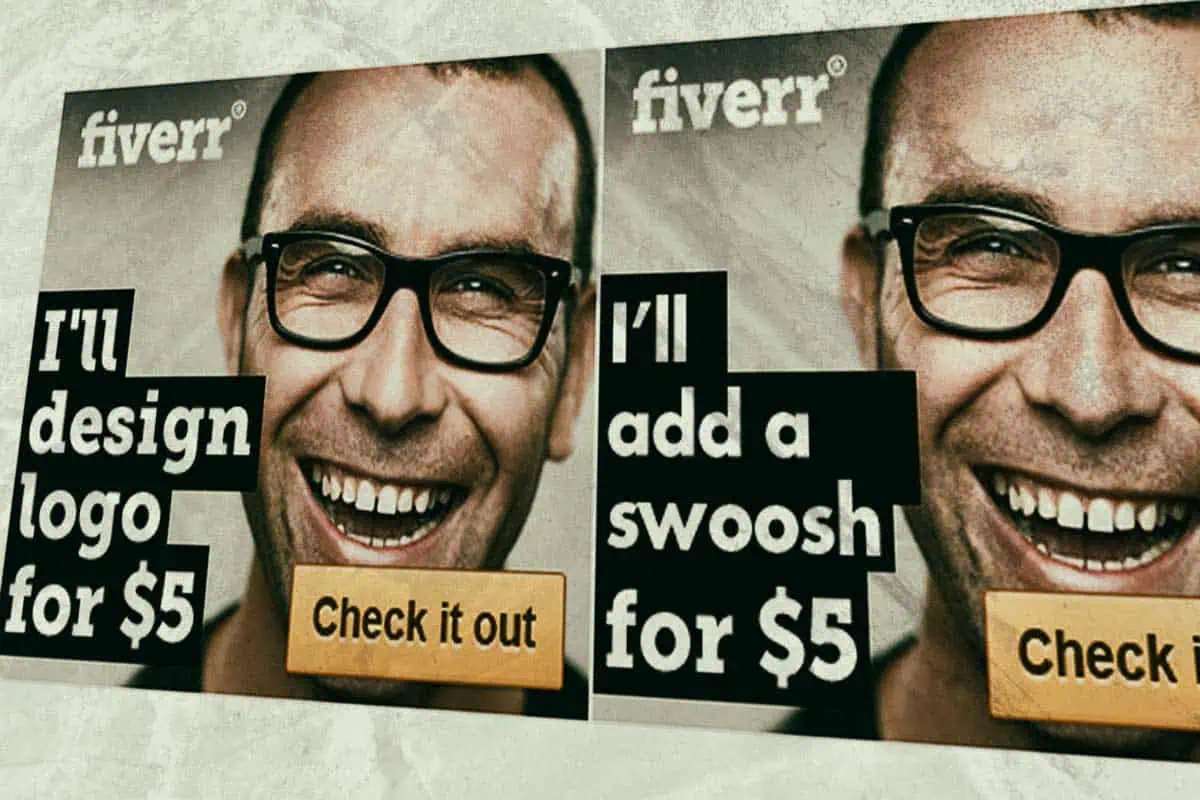 The fact that you are just beginning doesn't necessarily imply that your work is lesser than the one produced by the more experienced competitors.
Lowering the prices and accepting the deals which diminish the value of your efforts will throw you into the vicious cycle of compromises you'll find very hard to get out of.
Determine how much profit your business needs to keep going, compare the quality of your work to what the market has to offer, set the prices accordingly and stick to them.
DO try to find your niche.
Various business analysts claim that finding a niche is key to small business success.
This opinion has many merits.
Focusing on a smaller piece of the market can help your organisation to focus its resources, conduct streamlined and efficient marketing campaigns, keep track of much more manageable metrics, and, finally, find a more natural way to stand out from the competition.
Once you establish a firm footing in your own backyard, you can slowly start making plans about branching out.
Ideally, it would help if you started with the field of work you feel invested in the most.
DON'T do anything without a written contract.
The signed written agreements exist to protect both you and your client.
To do so, they need to be well-written and precise.
Here are some of the key points a graphic design contract should cover:
General information about you and your client
Objective and the scope of the project
Investment
Payment terms
Timetable and deadlines
Deliverables
Signatures of both parties
Don't move forward with any project without this all-important piece of paper.
DO learn how to manage time.
In creative businesses like graphic design, time is money.
The less time you spend working on one project, the faster you'll be able to move to another.
This job is made considerably harder by common business-related issues like productivity and creative roadblocks.
This makes time management and proper utilisation of your productive hours even more critical.
So, set a time limit to each task, eliminate distractions, use to-do lists, delegate the tasks you are currently unable to perform, and eliminate half work by any means necessary.
DON'T fall victim to imposter syndrome.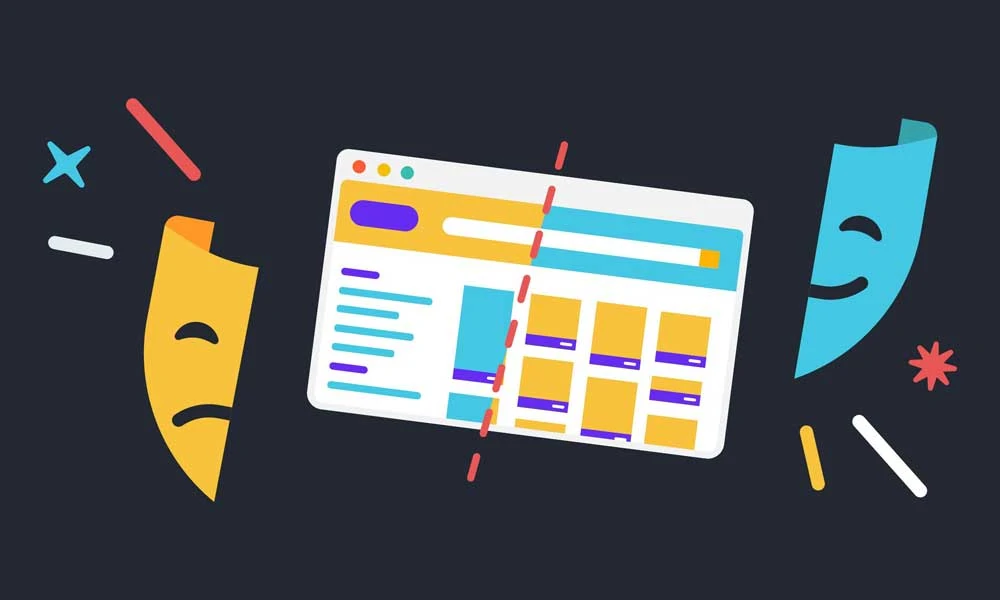 Essentially, the imposter syndrome is a psychological pattern, in which individuals start doubting their accomplishments after achieving a certain degree of success.
Unfortunately, this phenomenon is very present among creative workers, especially the ones without formal education.
Feeling inadequate in the position you're currently in may leave you insecure about advancing your career and taking more risks.
If this happens to you, do your best to ride it out.
Never stop believing in your skills and always move boldly forward.
DO frequent competitive analysis.
Making progress without an objective reference point is impossible.
This reference point can be easily obtained through various competitive analyses and market studies.
The benefits of this practice are twofold.
First, you'll get a great insight into the latest business-related developments and be able to keep pace with the rest of the industry.
Second, you will be able to learn from mistakes made by your direct competitors and get a chance to emulate some of their more successful practices.
DON'T forget to take care of yourself.
This may sound superfluous, but starting your own business should produce a qualitative change for the better in your life.
Moreover, yet, the research says that entrepreneurs are far more likely to suffer from various mental disorders than the general population with 30% of them suffering from depression (compared to 15% of GP.) and 29% from ADHD (compared to 5% of GP).
Obviously, you have a challenging road ahead of you.
Don't make it even worse by pushing yourself to the point of breaking.
We hope these few considerations will help you lay solid foundations for your future enterprise.
Graphic design is an industry that has been thoroughly explored.
Don't make the mistake of falling into the same traps as the thousands that came before you.