Why Invest in Branding?
Branding is essential because it establishes your business identity and gives customers a reason to buy your products or services. However, investing too much in Branding can be counter-productive if it increases production costs. Therefore, it is essential to balance Branding with efficiency and cost-effectiveness.
"Your brand is the most important asset you have in your business. It's the thing that sets you apart from the competition. It's your promise to your customers. It's your promise to your prospects. It's the promise to yourself. It's your most valuable asset and one of the keys to unlocking new opportunities and creating new revenue streams."

Michael Port
Regarding Branding, we all want to be seen as a leader. Whether in business or our personal lives, we want to be seen as having our stuff together and as someone who can provide sound advice. So what happens when we fail to get the right message across? Our brand starts to falter.
Brand building is a big deal. It's one of the most critical components of a business's success, and it's something that often goes overlooked. Branding is the essence of a company's image and identity. It's the sum of all the work, strategy, and decisions that make up a brand. It's a collection of everything that makes a company unique, and it's something that customers have come to expect.
But while Branding is essential, it can also be confusing. It's hard to understand, and it's hard to do. I'm here to tell you that building a successful brand is possible, and it's not as complicated as you think. If you look at successful companies, they have unambiguous brand identities.
Here's how you can build a successful brand and avoid the mistakes that cause many businesses to fail.
A Brief History: When Did Brands Begin?
For most of the history of human civilisation, people have been unaware of the importance of identifying their products. Before the invention of the printing press, it was impossible to distinguish the quality of goods because they were all made by hand. The invention of the printing press provided the ability to distinguish products based on quality.
Since this point, many have sought to distinguish their products through distinctive packaging. The earliest example of Branding may come from the ancient Egyptians, who carved their hieroglyphs into stone and used them to identify specific goods, including wine and textiles.
The concept of brand identity began to spread with the advent of the railroad and other forms of transportation. For instance, the railroad allowed manufacturers to ship their goods quickly and efficiently throughout the United States. This enabled more people to buy products, and thus, create brand loyalty and demand for these goods.
The modern concept of Branding took off during the 20th century with the invention of television and the development of the department store. These innovations changed the shopping experience, making consumers aware of new brands.
Why Invest In Branding?
For most people, Branding can be a source of confusion. While some brands look the same, others have distinct features and designs. Some people even think that some products are made by one company and others by another.
Brand awareness is crucial because it influences purchasing decisions. People know that Apple computers are made by Apple, for example, and are generally comfortable with purchasing only products that have been branded with their trusted name. However, they may not know that some manufacturers put their logo on the back of a product, the logo on the box or packaging, or the product is manufactured in a different country.
Branding helps to differentiate one product from another. For example, Apple computer users might be familiar with the look of their Mac or iPad computers. Still, they are probably unaware that the design of other products from Apple has changed.
So, what makes some companies stand out from others? What makes a brand trustworthy and reliable? It comes down to reputation and Branding. Consumers tend to trust well-known brands. So, if your brand has built up a positive reputation over time, you can build a brand identity and trust that people will buy your products or services.
How Brands Build Trust and Reputation
Here are five things that brands must do to build trust and reputation:
Be Consistent in How You Present Yourself
Reputation is defined by the actions of a brand, not the words of a brand spokesperson. This means that the brand's words and actions must match for consumers to believe what the brand is saying.
Ensure your company's messaging is consistent across your website, print ads, social media, and other marketing materials.
Build Your Identity
Brands identify themselves through their Branding. People can understand a brand's message when they see it. Good brands communicate their message in memorable ways. When people see your brand's logo or a recognisable symbol, they're more likely to remember the brand. You can put it on your website, app, or any other custom software specifically designed for you that your customers will see whenever they want to buy something from you.
Keep your brand consistent using the same colours, fonts, and images. Don't use fonts that are too large or too small, and don't let the font of your logo change.
Communicate a Message
Brands are known for their messages, and consumers are drawn to brands that tell them something. Make sure that your brand messaging is clear and compelling. You should create content that tells people what your brand does and why it's different from others.
Think about the way that your brand compares to other companies. Is there anything that distinguishes it? What makes your brand unique, and why do you offer your customers an advantage?
Stay on Top of Trends
If your brand wants to stay relevant, it needs to adapt to changes in the market. Look for trends and shifts in consumer preferences to keep your brand in people's minds.
Monitor new products and services from competitors. See what people are saying about your brand on social media sites. Watch what they're watching on television or in magazines and newspapers.
A Brand Is More Than Just a Logo
A brand isn't just a logo. The entire package includes products, services, advertising, and customer service. Branding is a long-term commitment. If a brand doesn't do what it says it will, it risks tarnishing. So remember that your brand is more than just your logo or website. It's the entire package that you make available to your customers.
Why Brands Matter: The Value Proposition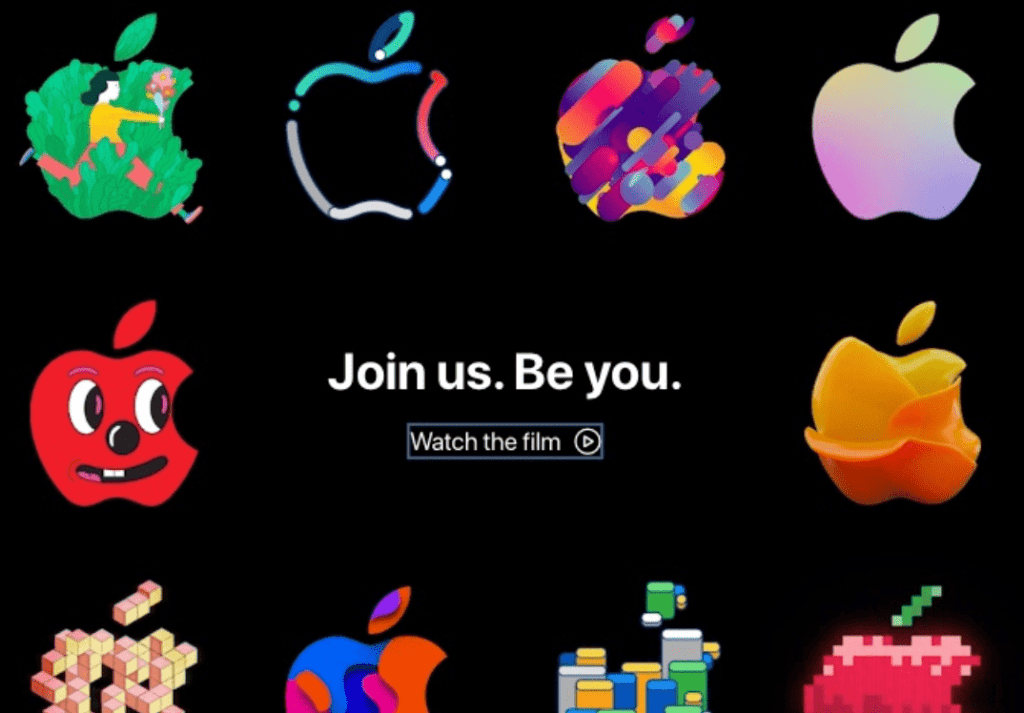 Your brand is an integral part of your life and business. When you choose a brand, it's a reflection of your identity and how you want people to perceive you.
Knowing that your chosen brand should represent you and your lifestyle is essential. For example, if you are a vegan or vegetarian, do you want to choose a meat company or a plant-based brand? If your brand results from your passions, it should reflect your values, ethics, and morals.
But just because it reflects your values doesn't mean it will sell. Brands need to work hard and sweat to succeed like the human body.
Let's look at how the value proposition works:
Your brand must stand for something to have a value proposition that resonates with consumers. In the case of a meat company, it's about a healthy diet and lifestyle. In the case of a plant-based brand, it's about the health and well-being of animals.
In other words, the value proposition tells your consumers precisely what they are getting from your brand. It's the "why" behind the brand. This is your brand's promise to the consumer. It is the reason why your brand matters.
When consumers experience your brand, they will either be attracted to it or turned off. Communicating your brand's value proposition in a memorable and meaningful way to the consumer would be best.
Why Does Branding Matter?
Brands matter because they impact your consumer's buying decisions. They make your product stand out and help you gain attention.
In addition, brands are the vehicle to get your company's message across. A well-known brand is a powerful way to connect with your audience.
Brands matter because they are the source of truth, the voice of your company. Consumers trust and rely on brands to provide accurate and trustworthy information.
Brands matter because they are the gateway to your business. The best brands create a positive first impression of your company. This is what people see before they even know you. If your brand is strong, people will likely buy from you.
A lousy brand can be detrimental to your business. Consumers will be turned off and may stop using your brand altogether.
How Brands Can Be Differentiated
To differentiate themselves in the crowded and competitive marketplace, brands increasingly turn to various forms of technology, including mobile, social media, location-based services, and analytics, to deliver personalised and dynamic customer experiences.
A recent study by Nielsen and the American Customer Satisfaction Index (ACSI) reveals that consumers are willing to pay more for brands they trust. This makes it essential for companies to develop strategies to engage their customers meaningfully.
Brand differentiation is increasingly viewed as one of the primary keys to improving customer experience. And this trend is not going away.
To understand the importance of brand differentiation, consider this:
More than 90% of consumers say personal recommendations from trusted sources are critical to their purchase decisions.
More than 50% of consumers are more likely to buy a product recommended by someone they know.
Over half of consumers who bought a product online said the most influential factor in their choice was the reviews and ratings for the products they saw on Amazon.
The Importance of Brand Differentiation
Companies must differentiate themselves to survive and thrive in a globalised world of fierce competition.
According to the ACSI, differentiated brands are more than twice as likely to gain new customers and nearly three times as likely to retain existing ones.
With consumers' buying habits shifting to online and mobile platforms, there is no time to waste. Brands must establish a distinct personality to set themselves apart from the competition.
There are several ways to accomplish this.
Brands with a memorable brand name are far more likely to succeed. A strong brand identity helps customers associate the company's name with the product or service.
Consumers are more likely to recall the brand and the positive aspects associated with the brand when compared to other similar brands.
Consumers who strongly associate with the brand are more likely to respond positively to its communications and activities.
To illustrate, think of your favourite coffee shop. You probably won't think much of it if you walk into a Starbucks and don't recognise the name.
However, if you walk into a Starbucks and immediately think, "I love Starbucks!" your mind will already think about the brand. There's a high likelihood that you'll want to go back for more.
Companies can tap into the emotional connection they've established with their consumers by creating a memorable brand identity. When consumers see that the brand is passionate about what it does, they'll likely be more receptive to its communications. Similarly, if your brand is well-known for providing top-quality products, you are more likely to receive positive reviews and recommendations.
Branding Strategy
Once you've developed a memorable brand identity, you'll want to create a strategy to help you communicate your brand story and values to your target audience.
Here are a few suggestions:
Create a consistent brand message that communicates your unique value proposition.
Develop a unique voice for your brand.
Build a unique persona for your brand.
Develop a unique tone and style for your brand.
Differentiate your brand by highlighting its core values and strengths.
Uniquely position your brand.
Use a unique visual identity for your brand.
Create a logo and other graphic elements that represent your brand.
Develop a distinctive tagline that expresses your brand's vision and philosophy.
Use social media to reinforce your brand identity.
Communicate your brand's message and values through blogs, videos, and social media.
Provide additional benefits to your customers that they're not likely to receive elsewhere.
Create a social media presence that engages with your customers meaningfully.
Analyse your data to determine how consumers are responding to your brand.
Build a loyalty program that offers rewards for loyal customers.
Consider the following example of brand differentiation.
Apple
This technology giant is the epitome of a differentiated brand. Not only do consumers associate the Apple brand with sleek devices, but it also has a reputation for high-quality products.
Customers appreciate its attention to detail, and Apple is constantly innovating. It's also a design and marketing leader, allowing consumers to create their own custom devices.
To ensure that Apple remains a leader in the market, it stays abreast of current trends by attending significant conferences like the Worldwide Developers Conference and the Apple Design Awards.
These events allow Apple to show off the latest products and innovations it plans to release.
How Branding Helps Marketers
How does Branding help marketers? It's simple: Branding has become how people identify products and companies.
Marketing is a $1 trillion industry; every marketer should consider Branding. In this course, you will learn how a brand is not just for large companies; even your tiny startup can benefit from Branding.
Branding is a big-picture concept often overlooked but can dramatically influence a company's success.
A survey of 1,000 U.S. consumers showed that 87% believe a brand is the primary way to recognise a product or service.
Almost nine out of ten people think their purchase decisions are primarily influenced by the products and services they know through their brand. It implies that nearly two-thirds of shoppers will pay more for a better-known brand.
Why is this important? Consumers are often unaware of brands that could potentially interest them. Even if they know brands, they may not realise how much they care about a specific brand.
If most people rely on their brand to determine their purchasing decisions, brands are well-positioned to educate customers about their products and services.
Who Can Benefit from Branding?
As a small business owner, your company may be unable to afford a professional branding agency. However, there are plenty of affordable options available to you.
If your budget is limited, starting with a basic branding strategy and working your way up is better. You can start by creating your logo and visual identity to save money.
You can use a logo design website or create a logo in Photoshop. Once you have the logo, you can make it more recognisable by choosing a simple font and using bright colours.
Your visual identity will also help you get noticed by potential customers. Once you have the basics down, you can improve your Branding with more specialised tools.
Brand Marketing: The Principles That Drive Success
Brand marketing is a strategy marketers use to increase sales and awareness of products or services. Brands aim to connect consumers, products, and brands strongly.
Brand marketing strategies include advertising, publicity, and sponsorship. Advertising is a popular strategy that involves the promotion of brands through marketing materials such as television, radio, and print ads. Publicity is a less expensive form of advertising that relies on word of mouth and customer referrals to promote brands.
Sponsorship is a strategy companies use to get their name out to the public. Companies often pay celebrities and athletes to endorse their products, but we can also find sponsorship in smaller-scale events. For example, sports teams often hire sports stars to wear their team logo, creating a sense of community and loyalty between consumers and brands.
Marketing can take many forms. Companies use various strategies to convey their messages to consumers and increase sales. Some of the most common brand marketing strategies include:
Advertising
Advertising is a type of Branding that uses paid marketing techniques to convey information and encourage consumers to purchase products. It may take the form of television, radio, or print ads.
Advertising is an expensive strategy but is the most widely used marketing tool. For this reason, advertisers may consider using paid marketing to market their brands on social media, such as Facebook and Twitter.
Print Ads
Print ads are advertisements that appear in magazines, newspapers, or billboards. Print ads can take the form of full-page spreads, half-page spreads, and even smaller advertisements that may run inside a newspaper.
Print ads are typically larger than other ads so that they can take up more space in the publication. The cost of print ads may also be higher than other marketing options, so advertisers are limited by the amount of money they have available.
Television and Radio Ads
Television and radio commercials are other ads that may be seen on digital mediums. However, these ads are generally longer than print ads so that they may be more expensive than the average print run.
Radio and television ads are typically placed on commercial breaks. A commercial break is a time segment during a program reserved for sponsors. A station may advertise to a specific audience during a break to promote a particular product.
These ads are typically longer than print ads, so they are more expensive. The advertisement format also depends on the medium, so radio and television ads may be longer than print ads.
Online Ads
Ads on websites are called online ads. They are a form of online marketing that companies use to communicate with consumers. Online ads can be banner ads, text ads, or pop-up ads.
Banner ads are short, rectangular ads that run along a web page's side. Banner ads are usually displayed at the top or bottom of the page, and you may adjust the ad size to fit the web page's width.
Text ads are similar to banner ads, except that the ads do not have to be at the top or bottom of the page. Text ads are usually shorter and may be more effective for directing traffic to a website.
Pop-up ads are short, rectangular, and overlaid on the web page's content. Pop-ups may direct users to a specific page area, where they can view additional information about the product.
Mobile Apps
Ads in mobile apps are a type of online ad displayed to users while using the app. These ads may take the form of banner ads or text ads. Mobile app ads are usually displayed in the form of banners at the top of the screen. This type of ad is called an app banner.
App banners are usually visible on the app's home screen and above any currently displayed content. Like text ads, app banners may direct users to a specific area on the page where they may learn more about the product.
Apps also contain ads that are displayed below the content of the app. These ads are called interstitial ads.
Interstitial ads are typically displayed when the user is navigating through the app. They may direct users to a specific page area, where they may learn more about the product.
Conclusion
I'm not going to lie; Branding can be expensive. But if you invest in it now, you'll reap the rewards for years.
Branding isn't only valuable for building a brand. It can also help promote your business, increase search ranking, and generate leads.
As mentioned, I highly recommend investing in Branding before starting your business. But if you already have a successful online business, you should keep Branding in mind.
Want to learn more about Branding? Check out this article on how to start branding your business!
FAQs
Why do I need to invest in Branding?
When starting a new business, you must invest in Branding to make your company known. This means you must create a logo, a website, a brochure, and other promotional materials to make your business known.
What's the difference between Branding and marketing?
Branding is the process of creating a brand for your business. Marketing is the promotion of your brand. Branding is the process of creating a recognisable identity for your business. Marketing is the promotion of your brand.
What do I need to do to create a brand?
You need to create a logo and a colour scheme. You can also create a slogan and a tagline. A slogan is a short phrase that describes what your company does. A tagline is a phrase that describes your company and its products.
What are some things that I can do to promote my brand?
Promoting your brand means getting the word out about your company. You can do this by posting flyers, making videos, and advertising on social media.
What can I do to ensure that my brand is successful?
You need to have a good product and service. It would be best if you were consistent in your branding efforts. You also need to ensure that your customers know your brand.