What Is Web Design, And Why Does It Matter?
Web Design has come a long way, and it's easy to see why this is with its rapidly advancing technology. By whatever name you call it, UI / UX, design, or creative problem-solving, web designers can now approach their tasks with a more holistic view of a given project where new tools are available for implementation in real-time during the building process.
In this blog post, we'll look at some of these top tools that will undoubtedly influence how we develop websites in the future.
What is Web Design?
Web design is the process of creating websites. It includes everything from planning and creating the
layout of your website to writing code and developing user-friendly applications. Web design is a complex and ever-changing field, and staying up-to-date on the latest trends and technologies is crucial. 
Why Does Web Design Matter?
Web design matters because it is vital in how users interact with your website. A well-designed website will be easy to use and navigate, helping to ensure users have a positive experience. This can increase traffic and conversions and help your business achieve its goals.
Types of Web Design
There are three main types of web design: static, dynamic, and responsive. Static web design is the most basic type and is usually used for small websites with simple designs. Dynamic web design is more complex and is used for larger websites with more complex designs. Responsive web design is the most complex type used for websites that must be viewable on multiple devices with different screen sizes.
We will discuss all of the different types in detail.
1 – Static Web Design:
Static web design is the simplest form of web design and is also the most basic kind of website. It comprises a simple page (usually with a header), a list of text links to other pages, and limited graphics.
2 – Dynamic Web Design:
Dynamic web design looks more complicated than static web design, but it only adds a few more layers to static web design. The "layers" are data collections that contain information such as text documents, images, and other media objects. This makes dynamic websites a lot more enjoyable for visitors because they can usually read articles, look at images, and browse through any other pages available on the site. 
3 – Responsive Web Design:
Unlike static or dynamic sites, responsive sites have actual content and function correctly on almost any wireless device.
In a world where first impressions are everything, your website is often the first chance to make a good impression on a potential customer.
If your website is outdated, difficult to navigate, or not up to par with your competition, you could lose valuable business. Investing in good web design can help to ensure that your website makes the best possible first impression and helps you to stand out from the competition.
How did Web Design Evolve?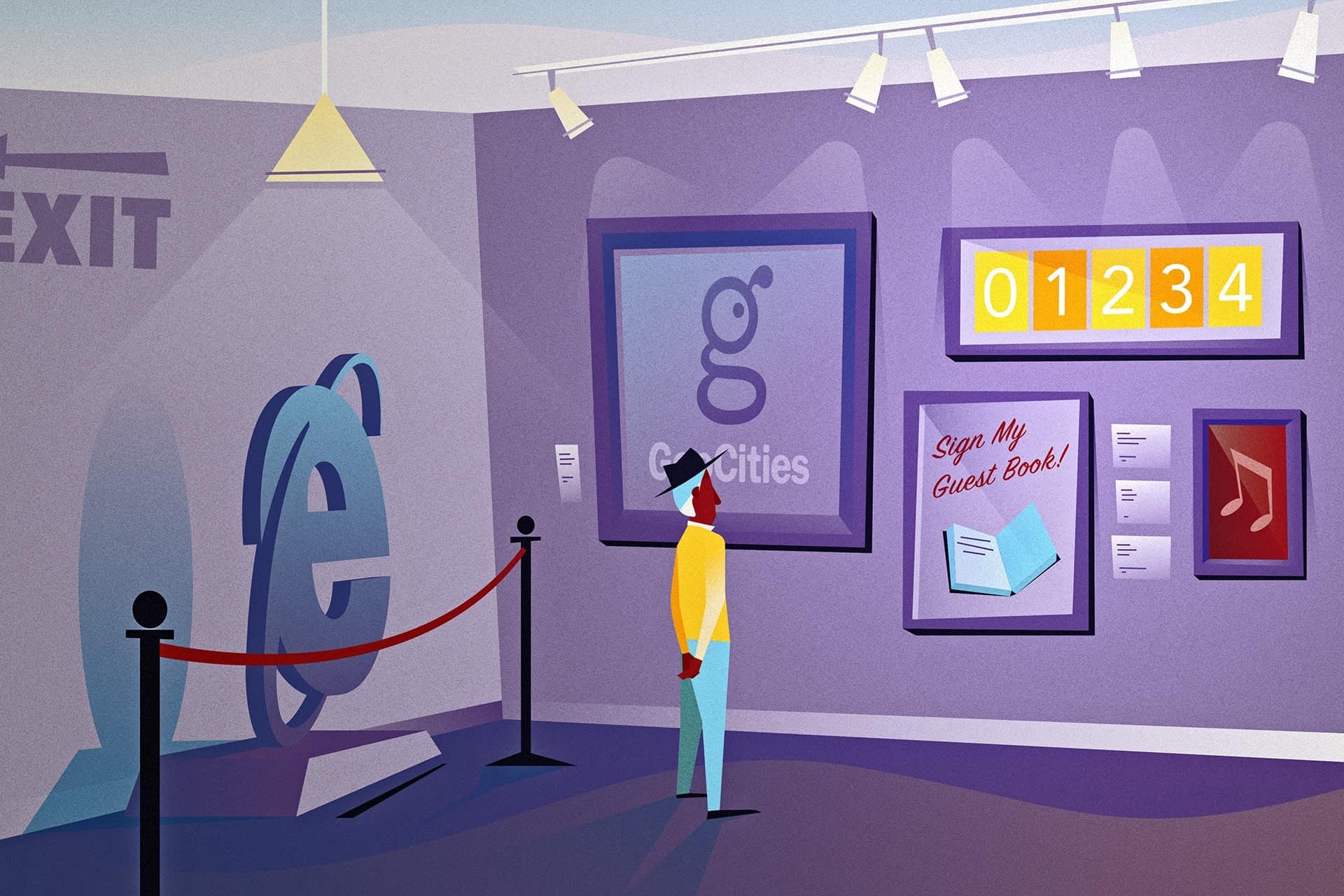 The internet has come a long way since its inception in the 1960s. Early on, web design was more about functionality than aesthetics. As time went on and internet speeds increased, designers began to focus more on the look and feel of websites.
The introduction of HTML5 and CSS3 further facilitated this shift in the early 2010s. These new coding languages allowed designers to create beautiful, responsive websites that looked great on any device.
Today, web design is one of the most important aspects of online businesses. A good design can help a website stand out, while a bad one can drive users away. That's why choosing a trustworthy web design company is vital to creating a site that reflects your brand and drives results.
Evolution of Platforms for Web Designing
Web design has come a long way since the early days of the Internet. In the beginning, web design was all about HTML code and images. Then, platforms like WordPress and Blogger made it possible for anyone to create a website without knowing how to code. 
Today, even more user-friendly platforms like Squarespace and Wix allow you to create a professional-looking website without any coding knowledge. As the internet has evolved, so has web design. And that's a good thing!
The Value of Web Design
Web design is one of the most critical aspects of businesses in the United States. In a world where first impressions are essential, and competition is high, your website is often the first chance you have to make a good impression on potential customers.
That's why web design services in the United States are so important.
Your website is your business's face; if it doesn't look good, people will assume that your business isn't worth their time. Even if you have the best products or services in the world, if your website doesn't reflect that, you won't get the attention or business you deserve.
Investing in professional web design services in the United States can seem like a significant expense, but it's an investment that will pay off. A well-designed website will help you stand out and attract more customers. It will also make it easier for people to find information about your business and what you offer.
If you're ready to take your business to the next level, invest in professional web design services in the United States. It's an investment that will pay off in the long run.
Segmenting the Aspects that Provide Value to Clients
As a business owner in the United States, you know that having a website is essential to remain competitive. But you may not realise just how vital web design is to the overall success of your site. Here are three critical ways that web design can help your business succeed:
1 – First impressions matter
Your website is often the first introduction potential customers have to your business. You only have one chance to make an excellent first impression, so your website must look professional and polished. Otherwise, people will move on to another company's site.
2 – Good web design helps you rank higher in search results
When people search for businesses like yours online, they're shown a list of results from different companies. But did you know that the order of those results is determined partly by how well-designed the websites are? That's right – if your site is well-designed, it's more likely to show up higher in search results, which means more people are likely to see and visit it.
3 – A well-designed website makes you look more credible
If your website looks amateurish or outdated, potential customers will question your credibility as a business. On the other hand, a well-designed website makes you look like a valuable, well-established company.
As a small business owner, your website is one of the essential marketing tools. That's why it's so important to get it right when you're getting it built! These days, if your site isn't mobile-friendly, it can harm your reputation.
If a potential customer clicks on your website from their mobile device and finds that it isn't optimised for viewing on a smaller screen – or worse still, doesn't work at all – they're going to question not only your credibility as a business owner but also the credibility of your products or services!
So, make sure you choose a web designer who knows what they are doing and can curate the possible projects for your clients that look beautiful and are backed with dynamic functionality to give users an experience to remember. This incredible combination of UI/UX will allow you to convert your potential clients into valuable leads.
Benefits of Web Design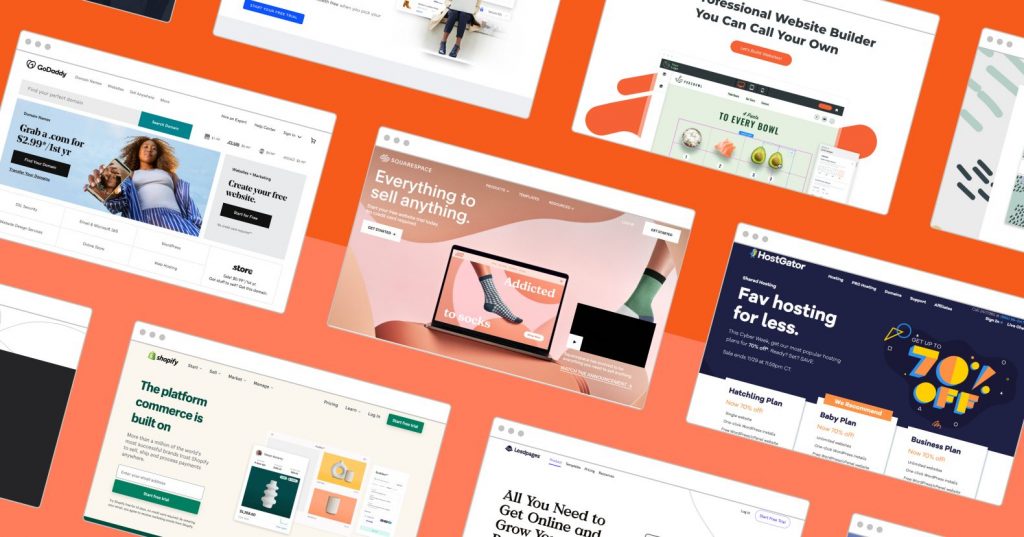 A website is vital for any business in the modern world. If you don't have a website, potential customers will find it challenging to find information about your company and what you offer. A website lets you put your best foot forward and show potential customers what makes your company unique.
In addition, a well-designed website can help you stand out from your competition. In the United States, numerous web design companies can help create a professional and stylish website for your business. By investing in web design, you'll be able to reach more customers and grow your business.
Finding the best web design company can be difficult; thus, looking for alluring web designs in Chicago, Houston, NYC, and other major cities is the best option as they are the state's business hub.
Once you find out the best-suiting company for yourself, it is time to evaluate the pros and cons of every web design company.
Pros of Hiring a Web Design Company
There are many advantages to working with a Web Design Company. One of the main advantages is that you will have a team of experienced professionals who are familiar with the local market and know how to appeal to your target audience.
Additionally, a United States-based web design company will be able to provide you with a higher level of customer service and support than an out-of-town company. Here are some other reasons to consider working with a local web design company:
You will have a dedicated team of experts familiar with your industry and target market.
You will receive a higher level of customer service and support.
You can quickly meet with your web design team to discuss your project.
You will support the local economy by working with a United States-based company.
Cons of Hiring a Web Design Company
For several reasons, someone might not want to hire a web design company based in the United States. The first reason is cost. Cities in the United States are expensive, and web design companies are no exception. 
While you may be able to find a lower price for web design services elsewhere, it's important to remember that you get what you pay for. A cheaper web design company may not have the same level of experience or skill as a more expensive one, which could cost you more in the long run.
Another potential downside of hiring a United States-based web design company is that they may not be familiar with the local market. This can be a problem if you're targeting customers in a specific city or region.
A good web design company will have no problem researching your target market and developing a design that appeals to them. However, a company unfamiliar with the local market may not know how to adequately cater to your target audience, which could ultimately hurt your business.
How do you get a new trendy website?
If you're starting a business, you need a website. Period. A website is essential for promoting your brand and connecting with customers even if you're not selling anything online. But what is web design? And why does it matter?
Web design is the process of creating a website. This includes the layout, colours, text, and images. It's essential to have a well-designed website because it makes your business look more professional and credible. Moreover, good web design can improve your search engine ranking, making it easier for customers to find you online.
You can buy web design services individually or as a package. But not just anyone can build a website. It would help if you had someone with the skill, experience, and know-how to do the job with little fuss.
Companies can provide IT services in addition to web design, which is helpful because many people who are good at designing websites are not so good at building functional platforms for them to live on.
Regardless of what kind of website you want (simple or complex), this article will teach you about web design and how to choose a web designer that fits your needs.
Future of UX and UI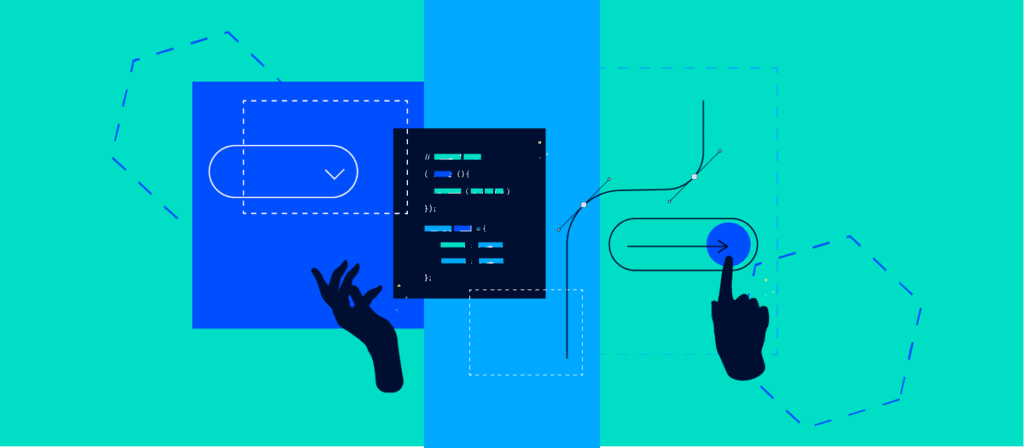 Over the past few years, much talk has been about the future of User Experience (UX) and User Interface (UI) design. With the rapid advancement of technology, it's hard to say what the future holds for UX/UI designers. However, there are a few things we can be sure of.
One trend already making waves in the UX/UI design community is the move towards more personalisation and customisation. As we move into an era of more personalised technology, it only makes sense that our interfaces will follow suit. 
This trend is especially evident in the rise of voice-activated assistants like Siri and Alexa. In the future, we can expect to see more interfaces tailored to our individual needs and preferences.
Another trend likely to shape the future of UX/UI design is the increasing focus on artificial intelligence (AI). As AI becomes more sophisticated, it will play a more significant role in how we interact with our devices and applications. We expect to see more AI-powered features in our interfaces, such as predictive search and intelligent recommendations.
What does all this mean for UX/UI designers?
We can expect to see a shift towards designing for services rather than specific apps. Practical recommendations and detailed insights will be more common as experienced digital natives like Amazon's Alexa progress towards hyper-intelligence.
UX/UI designers will work alongside bot developers and speech scientists, helping to create a seamless, intuitive experience that feels natural rather than artificial. 
Security and Development Issues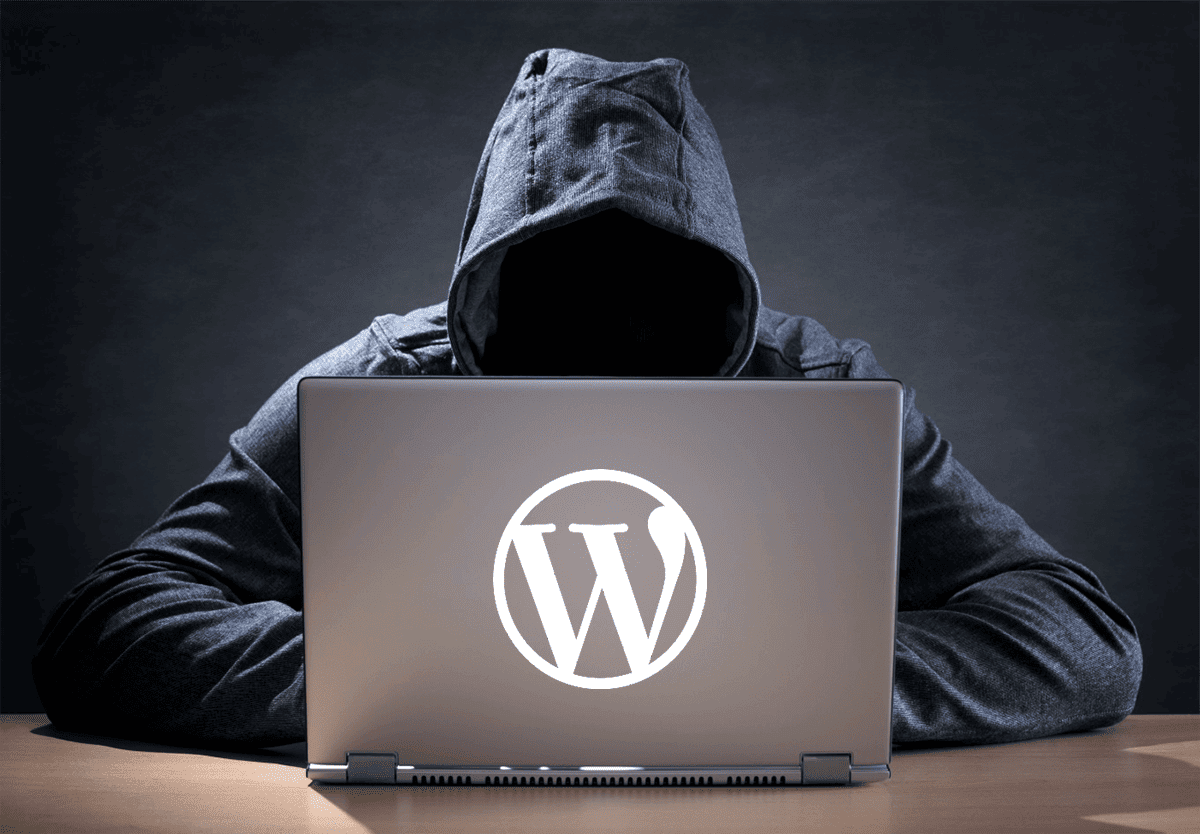 With the advent of the internet, web design has become an essential part of our lives. It helps us communicate with friends and family, share information and stay up-to-date with the latest news. However, security and development issues always exist, as with any new technology.
Online security is one of the web design industry's most significant issues. With hacking becoming more and more sophisticated, businesses must take steps to protect their websites and customer data.
Several ways to do this include installing software updates, using secure passwords, and ensuring your website is hosted on a secure server.
Another issue that's often raised concerning web design is accessibility. As the internet becomes increasingly used by people with disabilities, website designers must consider this when creating their sites.
This means ensuring that you can resize text, that pages can be navigated using a keyboard, and that alternative images are available for vision-impaired.
While security and accessibility are two of the most critical issues facing the web design industry, you must address many other challenges. These include making sure that websites load quickly.
One factor that's becoming increasingly important is how search engines rank websites – you need to ensure your site can transform into a top-ranking website! 
A good web designer should be able to provide plenty of advice about these issues and help with any other problems that may arise.
In addition to designing and maintaining your website, they'll also act as an adviser, helping you choose web design packages or buy design software to build sites yourself in the future.
Frequently Asked Questions (FAQs)
What is web design?
Web design is the process of creating a website. This can include anything from the layout and navigation to the colours and content.
Why does web design matter?
A well-designed website makes it easy for users to find the information they need and for search engines to index your site. A good design can also help build trust with potential customers.
What is the difference between Web Design and Web Development?
Web Development and web Design are two sides of the same coin. We must consider factors like design, user experience, and accessibility in web development. The difference is that one is more concerned with visual aesthetics that the user perceives, and the other is more focused on technical factors regarding the content and programming of a website. If you want to create an online store, you will concentrate your efforts on web design, but if you want to develop a social network site, then Web Development would most likely be your primary interest.
What Information should I have readily available when hiring a Web Designer?
You need to know everything there is to know about your business or organisation before starting any professional relationship with any web designer. Product or service catalogues, existing sales figures, and any research on marketing, sales, and communication strategies are precious to give a new development team, whether based in the United States or anywhere else.
Conclusion
Web design is the process of creating a website. This can be done by hand coding, website builder, or content management system. Websites are made up of many different elements, including text, images, and videos.
Good web design combines all of these elements into a cohesive whole that is easy to use and navigate.
Why does web design matter? A well-designed website is essential for any business or organisation that wants to succeed online. A good website will help you attract visitors, engage them, and convert them into customers or clients.
We hope that with this blog, you will be able to evaluate that web design is a complex and ever-evolving field that requires a lot of skill and knowledge to master.
However, if you put in the effort, it can be an enriching career with huge potential. Not only will you be able to create amazing things that improve people's lives, but you'll also be able to earn a great living doing what you love.
So, if you're thinking of getting the best web design, you will require a skilled web design expert who can use the best practices to produce desirable results that look attractive and convert.
Hiring a Web Design Company might be the right choice if you are in the United States and want the best web design services.