What Is Branding in Business & Why Is It Important?
According to the experts at Make Tech Quick, using a specific design or symbol to promote the company's products and services is referred to as branding. Before, this was an accurate description of branding, at least in the minds of the general public of those days.
People used the term "branding" to refer solely to a company's visual identity for a long time. If you're not a marketing guru, branding is still all about the visual identity – your name, logo, packaging, etc. – for many people.
The same old branding vision is still preached even by high-level marketers, even though its concept and understanding have evolved enormously.
Not only does a company's brand help customers remember it, but it also lets them know what to expect from your business in the future.
Using this strategy is a way to differentiate yourself from your competitors and explain why your product or service is better than theirs. As a business, you want your brand to accurately reflect who you are and how you want to be perceived by your target audience.
Various strategies can be employed to build a company's brand, such as advertising, customer service, corporate social responsibility, public image, and design. This profile results from a combination of all of these elements (and many more) working together.
What is Branding in Business?
There would be less confusion and dissonance surrounding the branding concept if we explained it. A solid grasp of branding necessitates a working knowledge of business, marketing, and even fundamental human relations.
Because branding is such a broad concept, a definition that encompasses everything it means would be insufficient to shed light on the subject. However, to reduce the spread of outdated, incorrect, and incomplete information about branding in business, we provide a complete definition:
Every action and asset contributing to an organisation's overall brand perception is part of the branding process.
According to this definition, it's clear that Cambridge's is more surface-level, giving the reader the impression that they understand the subject better. Many people believe this definition to be correct and use it as the basis for their knowledge of the subject.
A definition of branding that focuses solely on a company's visual identity will leave you unable to connect the dots between any other branding-related concepts.
Although our definition of branding may appear to be more ambiguous than the other, it provides a much deeper understanding. As a starting point, here is a breakdown:
1. Perpetual process
Because it never ends, branding is a continuous process. Because people, markets, and businesses are ever-evolving, your brand must too!
2. Identify, create, manage
Building your brand requires an organised approach. It would help if you first determined who or what your stakeholders perceive you to be, then developed a brand strategy to put yourself in the best possible light, and finally, monitor everything that impacts your position.
3. Cumulative assets and actions
It is essential that your positioning is translated into assets and actions that project it into your stakeholders' minds and gradually build up this perception, which is the goal of positioning.
4. Perception of a brand
Also referred to as "reputation", it is what a person (customer or not) has in mind when they think of your brand. I believe that this impression results from the branding process (or lack thereof).
5. Stakeholders
Brand image is formed by many people, not just your customers. Customers, employees, shareholders, and business partners are all stakeholders. Each person creates a unique impression of the brand and interacts with it accordingly.
Why is Branding Important?
When it comes to the success of a business, branding is essential. Marketing your brand has the power to influence consumer perceptions, generate new revenue, and elevate the brand's value. However, it can have the opposite effect if done incorrectly.
Let's get one thing straight: Reputation grows regardless of whether or not a business takes action. This can have a positive or negative impact on one's public image.
The only way to truly grasp the concept of branding is to take charge of your company's reputation and do everything to maintain it. As a result, starting your business focusing on branding is highly recommended.
Popular belief holds that branding is a "costly marketing tactic used only by large brands". On the contrary, branding is heavily influenced by the market you're in and the level you want to play at and is based on common sense.
The cost of branding varies significantly from case to case because it requires a consistent mix of skills and activities. Expert consultants and flawless implementation are more costly than lower-level consultants.
International multi-product branding is also more complex and requires more resources than local branding. There isn't a method that works for everyone.
Branding increases business value
The value of a company can rise significantly if the company has a well-known brand name that gives it sway in the marketplace. Its well-established market position makes it a more enticing investment prospect for the target audience.
The brand is the end product of the branding process, which includes the brand's reputation and value. The value of a strong brand is directly proportional to the strength of the brand's reputation.
Influence, price premium, or mindshare are all examples of value that you can derive from that value.
The brand is a business asset that has a monetary value of its own and must be included on a company's balance sheet because it enhances the business's overall value.
Even though this is a highly contentious issue and a difficult task for many companies, valuing a brand is essential for branding.
Branding generates new customers
Referrals are easy to come by for a well-known brand. Consumers are more likely to do business with a company they have a positive impression of because of the familiarity and assumed dependability of using a name they recognise.
Word-of-mouth advertising is a company's best and most effective advertising strategy once a brand is well-established.
Like a person, a brand has a reputation that precedes it. An unbreakable dissemination chain begins as soon as a particular market perception of the brand is established.
The brand's reputation will be reinforced or tarnished by word-of-mouth, which will be passed on to others, creating loyal customers.
Brands with good reputations attract new customers who are more likely to buy from them than from the competition because of a robust positive association with the brand.
Improves employee pride and satisfaction
If you work for a company with a strong brand and truly stand behind the brand, you will be happier in your job and more proud of your work. An employer's reputation and public respect make working for that employer more rewarding, enjoyable, and fun.
Customers and employees are not the only ones who have a stake in a brand. Human interaction is the foundation of commerce, and employees are the first point of contact for any brand, serving as its first and most visible ambassadors.
Employees who have a positive impression of the company's brand will pass that impression to the customers and business partners they come into contact with. Improved products and services can also be a result of improved leadership.
Creates trust within the marketplace
Ultimately, the level of trust that customers have in a brand is the most critical factor in its reputation. The more you believe in a brand, the better your perception of it, and thus the brand's reputation.
The goal of branding is to establish and maintain trust between a company and its customers and other stakeholders. Establishing a realistic and achievable promise and delivering on it helps establish its market position.
Trust grows in the minds of stakeholders if the promise is being kept. It would be best if you had the trust to differentiate between intent (considering to buy) and action in crowded markets (making the purchase).
Branding in practice
There is no way to cover branding on a single page. Many disciplines are involved, including business management, marketing, advertising, design, psychology, etc. It's an ever-evolving field. Each layer of a brand's identity has its distinct meaning and structure.
While branding and marketing are not synonymous, many similarities make it difficult to accept or reject the idea that one is more important than the other.
They are intertwined and exist primarily to serve the needs of the company. You'll understand branding's many facets and subtopics better if you grasp its many complexities.
What are the elements of branding?
To cultivate how your customers perceive your business, you'll need to create the following elements of branding:
Mission statement and brand values
Your branding is built on the foundation of your mission statement and brand values. Consider your mission statement to be your organisation's "brains"—a succinct statement that explains the current state and purpose of the organisation.
While this is happening, your company's vision serves as the organisation's heart, illuminating the long-term goals you hope to achieve.
Brand guidelines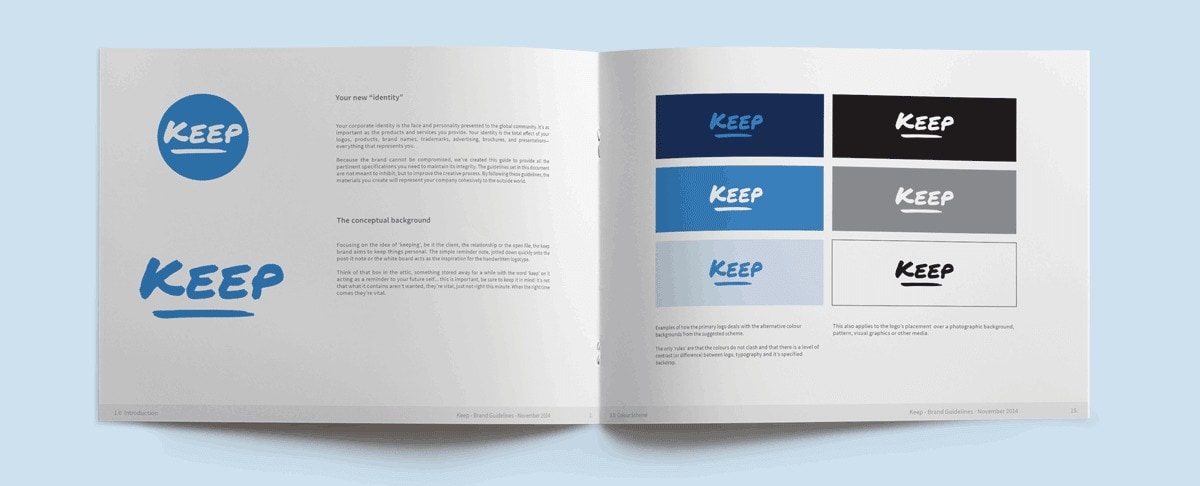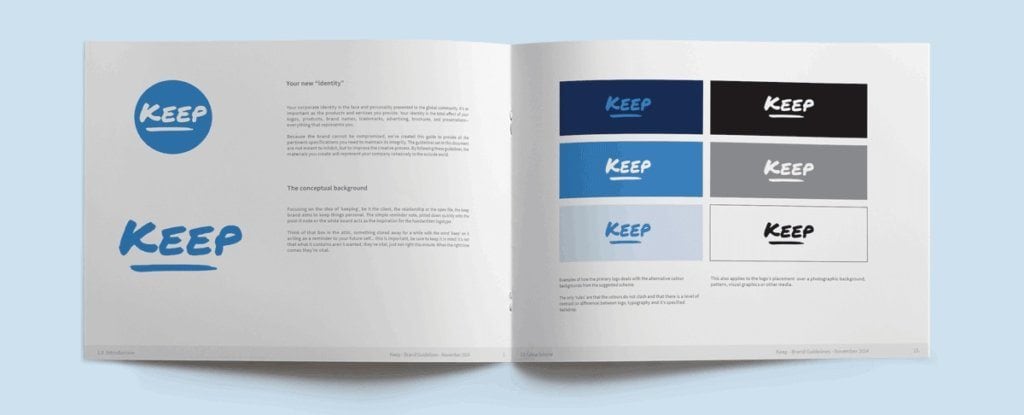 It's only natural for your brand strategy to include everything between your mission and vision statements. As a result, you'll need brand guidelines (also referred to as your "brand bible").
Your business will benefit from a tangible document that contains these guidelines because it will serve as a reference for future marketing campaigns, help you stand out from your competitors, and help you connect with your customers. You will also include colour palettes, fonts, and an outline of your brand's voice in this document.
Logo
Creating your company's logo design is one of the most important branding decisions you'll ever make for your business. Think about your brand's identity and how you want your customers to see it during the design process. This should guide your design strategy.
Website
Your website's design is an integral part of your overall branding. As a business owner, your website is an extension of your brand.
It should be visually appealing, user-friendly and most importantly, an accurate representation of who you are as a company.
As with your logo, consult your brand guide when selecting your website's design (like layout and fonts).
Assets
Branding is not a one-size-fits-all strategy. Other materials like business cards, product packaging, or event flyers may be required if you're in a specific business or industry. Develop additional branding assets based on your company's specific needs.
What is Branding in Business?: Better Marketing
When it comes to product life cycles and brand longevity, there is no one-size-fits-all. Then it becomes much easier to market your brand once you've figured out who you are.
It would help if you had a strategic advantage thanks to your brand guidelines and ongoing market research and analysis when marketing your products.
In the age of social media and viral videos, are you more likely to attract new customers by using traditional marketing methods like radio and billboards?
While it's okay to use various strategies in your marketing, you should exercise caution when doing so. You'll be able to stay on track with your marketing strategy if you keep an eye on your brand guide.
Ultimately, marketing is a process that generates leads and sales, but branding in business is the foundation upon which you build your reputation and customer loyalty.