Top 6 Website Design Trends That Help Businesses in 2019
Staying up to date with the unique website design trends is crucial for the success of any online business.
With technology development, lots of changes happen in a year, in terms of visual effects and updated algorithms.
Your website that looks stunning today may get an old look in the coming few months.
As per a study, 75% of the people judge the credibility and trustworthiness of your business from your website's design.
Therefore, in 2019, web designs rely entirely on user experience.
Also, it becomes vital for companies to take care of their website speed, mobile responsiveness, attractive single page design with an asymmetrical layout, interesting video backgrounds, and much more.
Let's discuss some of them:
1 – Website Loading Speed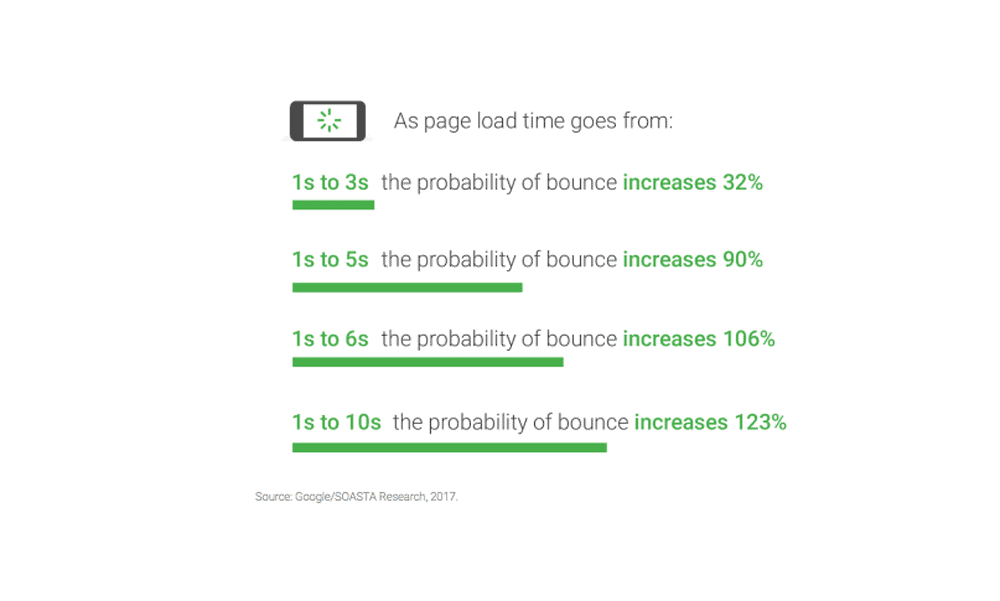 People tend to be extreme and impatient on the internet.
They can not wait for more than three seconds to load any webpage.
If they found any slow loading website, they immediately move to the next possible way.
So, if you create a beautiful site but with massive files, it means you are going to lose a significant chunk of business – as no one will wait for too long to download the webpages.
Therefore, in 2019 it becomes the highest priority for all the business concerns to make their website loading speed less than two seconds.
Let's know some more facts of high loading speed websites:
Google and other major search engines began to prioritise the sites that have faster loading speed than others.
Speed is considered as the primary parameter, and Web designers cannot merely rely on a developer to turn their work into something that will look and rank well. Therefore, while choosing a website design, web designer considers the speed function in first place.
With the high trend of adding large photos and videos, web developers add them in such a way that it will not affect any website speed.
2 – Broken Grid / Asymmetric Layouts
In 2019, website design trends are thinking out of the box designs or say the grids design websites.
Because, the broken, mesh and asymmetrical designs leave their mark on the visitors.
Despite the push from many web designers to a flat, fast, minimalistic design, there is also a large contingent of designers who favour the fresh, bright appearance of broken layouts.
So, let's discuss some of the essential facts about the grid structure:
The grid system is used from the decades on web pages to newspapers and for print and outdoor advertising. The grid system helps the designer to easily maintain alignment and consistency when they add content – images, headers, copying, calls to action features.
Many called adding grids in a project gives sloppy or distracting as they do not allow the user to focus on the main parts of the page. However, asymmetry and broken grids are gaining increasing popularity, probably because they have found a way to differ from most other website design trends, while not distracting the site visitor with their carelessness.
Designers prefer to use grides with a different blend of colours and textures, repetitive and irregular patterns, with the use of white space and the creative use of typography that create a sense of depth which is usually not found in grid-based layouts.
Projects with grid layouts are fantastic, helping to attract users and point them to the most critical parts of the website. The designer creatively uses the visual hierarchy, colours, shapes, textures, images, directs the visitor to where it belongs.
3 – Single Page Design
Speed ​​and minimalism are trends that reappear when it comes to website design trends in 2019 which becomes the main reason for the one-page website or called pageless design to remain in fashion.
These websites have one descriptive title that represents the website on one-page rather than several services pages, blogs or articles.
However, why people prefer these designs. Here are some reasons people love these designs:
These websites act as a story narrators and can easily compel visitors to take action.
These designs are based on imagination. Therefore, they are easy to digest by the visitors.
Compared to multi pages websites, single page websites yield high conversion rate.
Iteration on these websites is more comfortable, faster and more effective than other sites.
Their unique designs help in decreasing bounce rate and these websites also encourage sharing on all platforms.
One page websites look amazing on devices.
As the simple traditional sites take more than two weeks to complete, whereas these smart sites take only a few hours for completion.
4 – Video Backgrounds
Despite the minimalist, fast-loading, flat website design trends, video backgrounds are still incredibly popular in 2019.
You might think that the site's download speed is such a significant factor that posting videos on the site would not be desirable.
However, interestingly video backgrounds were shown to increase conversion.
Here are some positive reasons for using video background for your website:
The video has high convincing power than mare text or images. From the last couple of years, you have seen this trend is appearing well in all social network platforms such as Facebook. Because Video messages have priority over the other mode of information. Facebook even made it easier to watch videos that automatically start playing without sound.
When users hit your site and the video play in the background, they will likely to watch it, as the video draw more attention. So, the more the user stays on your website, it will have more chances of their conversion. In returns, this will also improve your website's image in the eyes of search engines robots.
The power of video cannot be stated in words as the video convey your message quickly and effectively than a well-written paragraph may not. Basically, it is used to express a complex message in an attractive form to your users.
Finally, it will make your site something more original and modern. A short, muffled, pleasant-looking, high-quality video background can do a lot to promote your brand.
5 – Chat Bots / Machine Learning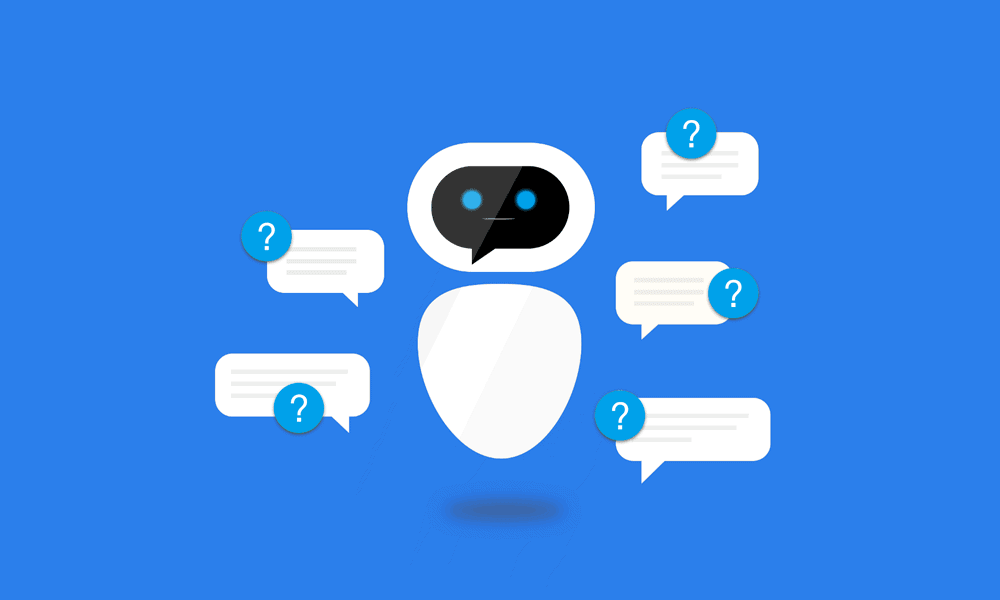 Over the last few years, interaction and communication with the chatbots have become a common trend.
Because with the ever-changing technology, you have two choices either have to adapt to it or get left behind.
The websites who adopt this technology reach the benefit of plenty of conversation with the customers.
Moreover, they will have no idea that chatbot is ever crossing your mind.
Let's know the key benefits of using chatbots on your website:
With the chatbots, web interaction becomes seamless. People appreciate those websites more as they believe that the company already knows what is cooking in the customer's mind.
Customer care services on the internet become faster and more efficient every day.
Chatbots helps in satisfying your customer by creating a better connection with them. Therefore, as per the research, 92% of the people do not recognise that whether they are communicating with machine or men.
For a business to flourish, chatbots can handle many customers at a time and in a polite way. Moreover, these work round the clock and help your business reaches new heights.
6 – Geometric Shapes In Web Design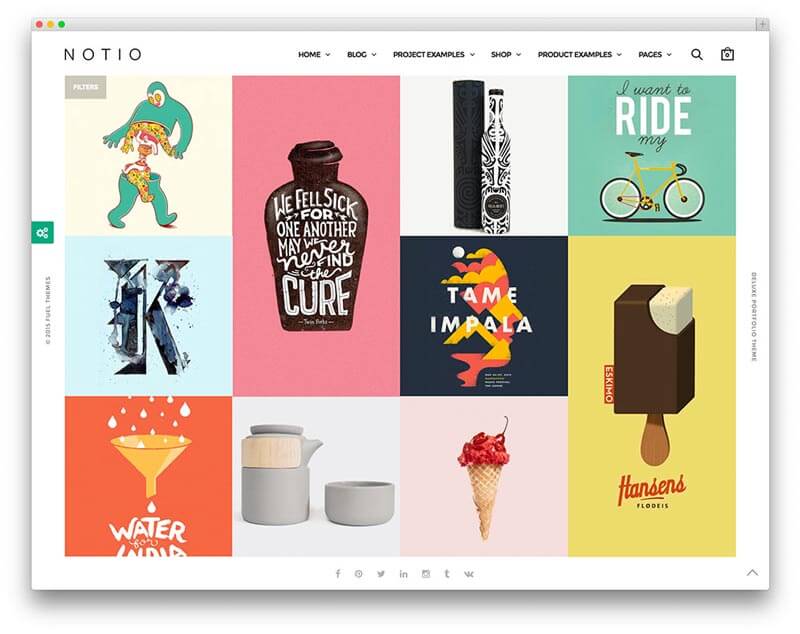 Geometric shapes in websites lie between the flat designs and broken grid trends.
So, if you are assuming, geometric shapes mean a triangle, square, hexagons and circles that you have studied in high schools, you are right.
These are the same. However, here we use them on the website, to make it more attractive and engaging.
Geometric shapes can be stand between a flat and a broken lattice only because they can be easily integrated into the structure.
Simple geometric shapes with bright colours can create new edges and can be loaded quickly.
Here are some reasons why people like these shapes on their website:
This versatility is the main reason that it will become one of the top website design trends in 2019. Basic geometry shapes help to create a sense of balance on a site, even if the video series contains asymmetries. Geometric forms are efficiently organised next to each other and simply create a hierarchy.
Geometric shapes can form colours with have thoughts and emotions that help in associating people with each other. As the rectangle represent stability, circles represent unity, and triangles and rhombuses represent dynamics. Therefore, with the creative use of certain forms or combinations can help form the emotions or feelings that you would like your site visitors to feel.
They can be used widely or economically depending upon the brand's principles. Figures can quickly help to establish a visual hierarchy and to draw attention even if the site has moved away from the traditional grid design.
Final words
In 2019, the websites with attractive visuals, beautiful layouts with a broken grid and video backgrounds are on high demand.
Also, the best SEO companies prefer high speed and all device responsive websites that can rank easily on all major search engines.
Authour Bio: Lauren McLaren was born and raised in Australia. She is working for Digital Muscle limited – The Best Seo Company in Australia. She has a team of SEO experts who help her in every project. She's hardworking, competent and trustworthy. In her spare time, she loves to read, cook and watch movies.