Web design has a significant effect on SEO. A web page may be created to its best ability visually, but its internal code can reflect on SEO in a positive or negative light.
Discover below the 4 ways that web design reflects on SEO in 2017.

4 Ways Web Design Reflects on SEO in 2017
1 – Markup Check.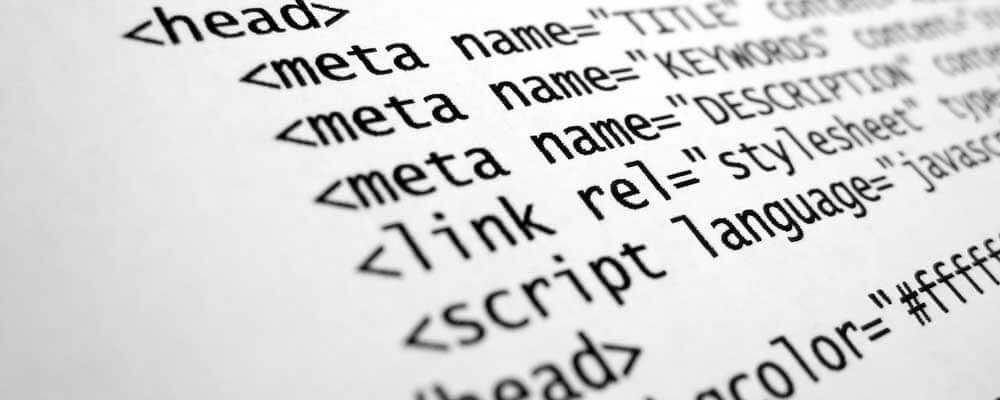 The most powerful way that a web design reflects on SEO ranks is through internal coding.
Markup plays a big role in SEO.
If a website has too many errors within the script, it may produce many issues on the web page.
The page may load slow, and it will generate an unwanted effect on SEO.
There is an excellent way to find and fix coding errors, and that is through the W3C Validation service.
This service is completely free for everyone to use and a great tool to see where the errors are in a script.
This is the number 1 verification that every website should use before uploading a script onto the server.
2 – CSS/Javascript Compression.
Some of the most common errors happen with CSS and Javascript.
A web designer always needs to practice standard methods of design. In CSS, that means reducing the lines as much as possible.
So if two elements on the page need to have the colour blue, the web developer should divide those items by a comma and add the command, instead of writing a code two times.
The goal for both CSS and Javascript is to design something wonderful with as little lines of code as possible.
There is an easy way to simply the lines of both CSS and Javascript, and that is through auto compression. When compressing a file, the compressor will minify the script as much as possible.
What is categorised to be a well-designed website?
Few Lines of CSS. A well-designed website is one that contains very few lines of code and has produced an overall great web design with minimal CSS coding.
What is the most common item that leads to an increasing number of HTTP requests?
Javascript is known to be a lightweight code for design, but too many files and your website can turn out to be hefty.
By reducing the number of javascript files you have on your page, you will reduce the HTTP requests on a browser.
Some websites will often have unused Javascript files on their script.
It is best to clear out all files that are unused on your web page and if you have too many javascript files that you do use, remove as many of these files as possible.
3 – Photography (Total Size)
Today, great photos are available to be found easily anywhere on the web.
Creative Commons is one of the best outlets for a website(s) to find free photos for commercial use.
However, with high image quality comes great image size.
Most website visitors are used to web pages opening up fast, so if a site can barely load a picture, that can present a problem.
This can present a bigger problem for mobile devices than desktops.
The photo size on a website should be reduced as much as possible.
There is a way to reduce the photo size without cropping out the edges or lowering the over pixels of the picture, and that is through photo compression.
Photo compression will reduce the size of an image to an average of 60 percent.
This will lower the photos overall kb size so it can load faster on a web page and preserve the quality.
Photo compression is a powerful solution to increase web page speed.
Creative Commons Photography Note:  Creative Commons photos seem to have an endless library that may be just perfect for your website, but Creative Commons photos have different sublicenses.
Some sublicenses allow photography to be used on a website for commercial purposes and others don't.
Other sublicenses may state if they would like photo attribution crediting the photographer. It is always important to place your eye on these sublicense rules.
Your website should have completely legal elements inside of it.
Before using a creative commons photo, make sure that the type of license for that photo works for your preferences and if it doesn't, search for photos with your desired creative commons sublicense.
4 – Javascript Animations.
Javascript animations are one of the latest and greatest trends in web design.
Javascript animations include the parallax scrolling effect which is tremendously popular with the 1-page web design and Javascript also produces a bunch of other effects on a web page that are also user interactive.
Javascript is a great code, but one not must over do it.
Flash was once very popular and used on websites as much as javascript is used now, but the problem with flash was its weight.
Flash would produce amazing effects, but it would also result in a slow loading web page.
So this is where Javascript stepped into the picture and took Flash's place.
Javascript is preferred because it creates website friendly light weight effects, but if a site has too many javascript effects, it can be as heavy as flash.
This is why a web page must not carry too many Javascript files in its code.
What are the 4 Ways you can Improve your SEO?
1 – Meta Tags. Always add meta tags to the head section of your webpage(s).
2 – WordPress Blog. WordPress is the number one easiest and most advanced content management system that you should include on your website.The more quality and creative content coming out of your site, the more visibility you will gain in search engines.
3 – Broken Link Check. After you have uploaded your site, always perform a broken link check.
4 – Spell Check. Your site must be professional, accurate, and it must contain correct spelling!
Upgrade your Company Web Design
Your company must have a web design that presents a web visitor a great overall user experience when landing on the page.
There is always room for new upgrades. Being that new advancements come out every year in design, it is important for your company to keep up with these web advancements.
Read below to find out what you can do to upgrade your company web design.
What are the latest Web Design Trends that improve SEO in 2017?
Mobile Design Standards.
Mobile web design has entered the internet market and is affecting web design in a major way.
With millions of people across the country and around the world browsing the web through smartphones, a website must now be up to mobile device standards.
Mobile devices don't have the power or screen size of a desktop computer that is hardwired with a home internet.
Mobile devices have become very popular because they have advanced in features tremendously over the years and the average mobile device user can browse the web very quickly with a mobile phone.
With this amount of use, web design standards have changed.
Make your current site mobile friendly?
1 – Bigger Font Size. Increasing your web font size is the number one rule to create a mobile friendly layout for your company. Mobile devices have very small screen sizes, and web designers cannot compare web fonts to desktop screen sizes any longer. By increasing your website font size, it will make it much easier for the average mobile user to read your web page text.
2 – Page Web Design Model.  The 1-page web design is the best model proven to satisfy mobile web design visitors.
3 – Decrease your Browser Requests. Mobile internet isn't very fast. Always minimise your web browser requests as much as possible so your website opens up faster on mobile devices.
4 – Enable your Responsive Layout. Responsive design is no longer a choice. With so many devices out there today, a website must have the capability to resize for all screens automatically. A responsive design will enable a site to resize for all screen sizes.
Increased White Space in Design.
Web design has a now more spaced out look to it.
There are the white elements surrounding items on a website.
This is a popular trend that reduces the number of items on a page and promotes a more purified look on a site design.
One Page Design.
The one-page design layout has become hugely popular and is here to stay!
Although it does include some small SEO flaws, the one-page design has gotten great responses from website visitors.
The one-page design includes all the first pages of a website all on one page, and it navigates within its page.
This makes it easy for a first-time web visitor to understand what a company is about as all the info is directly displayed on one page.
Vibrant Color Choices.
Vibrant colours are easy on the eyes and the number 1 colour choices for web design at the moment!
Interactive Animations.
Interactive web design animations have proven to be very successful.
These type of animations almost grab onto a web visitor and increase the visitor spent time on a web page.
To conclude, web design reflects on SEO in 2017 significantly.
A well-built platform can produce a great user experience and will result to increased SEO ranks for your website.
Follow the tips above to improve your web design strategy!
---
Author Bio: The ntwdesigns team is a web design company that specialises in web development, graphic design, and brand research.