A Guide to Writing an Outstanding Web Design Brief
Every business needs to have a robust and impressive website that will represent them to their online audience.
It's one of your most essential tools for building a strong online presence and working on firm brand awareness. 
But, unless you're running a web design business, you'll need someone else to design your website and make it stand out.
Still, it's your job to decide what kind of website you want and where you want to go with it. And, a web design brief is supposed to help you communicate your ideas to your web designer.
If you're not sure how or why to write an outstanding web design brief, keep reading.
Here's everything you need to know to create an effective web design brief.
Who Should Write a Web Design Brief?
Maybe you're reading this article thinking "I don't need to go through all that trouble. I'll just tell my web designer what I want".
If that's the case, you're making a huge mistake.
A web design brief is essential for everyone who needs a new website or needs their current website to be changed. So, you should write a web design brief if you:
need a new website, and you aren't a web designer
want to change your current one
aren't happy with several features or sections on the existing one
are changing your company's business model and want your website to change accordingly
To put it simply, if you need anything to be changed, updated, or designed on your website, you need to write a web design brief.
It will help you communicate our exact thoughts, ideas, and wishes, and ensure you and your designer are on the same page.
How to Write a Web Design Brief?
Now that you understand that you need to write a web design brief, it's time to break down that process and see what the requirements are.
Below, we'll list all the most critical elements you should include in your web design brief. Let's break them down one by one.
1 – Your Business Overview
When you're hiring a web designer for your business' website, you need to ensure they understand your business identity. 
They need to learn about your business story and develop a deeper understanding of who you are and what you do.
This is why the introductory part of your web design brief needs to cover your business overview:
what you do/sell/offer
brief company history
company size and type
the leadership team and employees
your mission and goals
This will help your web designer get the gist of it and start creating a more specific image of you and your business.
2 – Current Website Situation
Now it's time to introduce your designer to your current website situation. There are two options:
you don't have a website
you have a website but aren't happy with it
If your situation is the latter, make sure to include the following information:
what's wrong with your current website
what aren't you happy with
what would you like to change about it
This information will help your web designer learn about the website improvements you'd like to see.
3 – Market & Competitors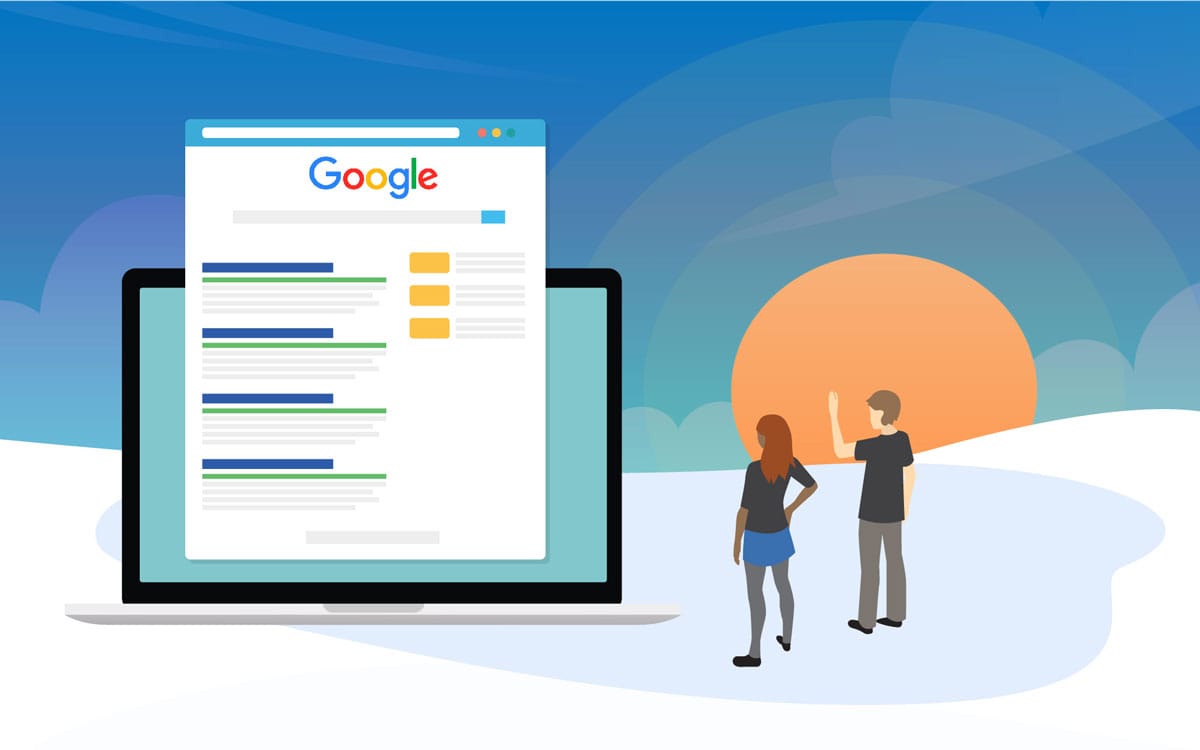 Your current spot on the market is vital for your web designer. They need to know exactly where you stand and how far you want to go.
That means that you should do a brief overview of:
the market
your current position on it
your biggest competitors
your strong and weak side
your piece of the market cake
Your designer will know how to handle the project and what additional research to do, to do a great job with your website.
4 – Your Target Audience
Your web designer needs to know exactly who your target audience is since they will be designing a website for them.
If you've done proper research, targeting, and managed to define your target audience, you need to explain it in your web design brief.
Define your target audience by covering as many features as possible:
age
gender
location
social status
online behaviour
interests
shopping habits
pain points
jobs & hobbies
The more details you provide, the better picture of your target audience will your web designer have.
This will help them do a much better job and hit the bull's eye with designer tricks.
5 – Your Goals & Objectives
Another super-important part of your web design brief is the goals & objectives section.
This is where you tell your web designer about the primary purpose of creating a new website or changing the existing one. To put it simply, you're answering this question:
What do I want us to achieve with this new website?
And, there can be so many different answers to that question:
improve user experience
add more useful features
improve our sales rate
introduce new marketing features
introduce new products or services
raise brand awareness
enhance communication with the customers
Whatever your goal is, communicate it clearly through your web design brief.
Your web designer will be able to level with you and come up with the best solution for your website, that will help you reach that goal.
6 – Specific Website Requirements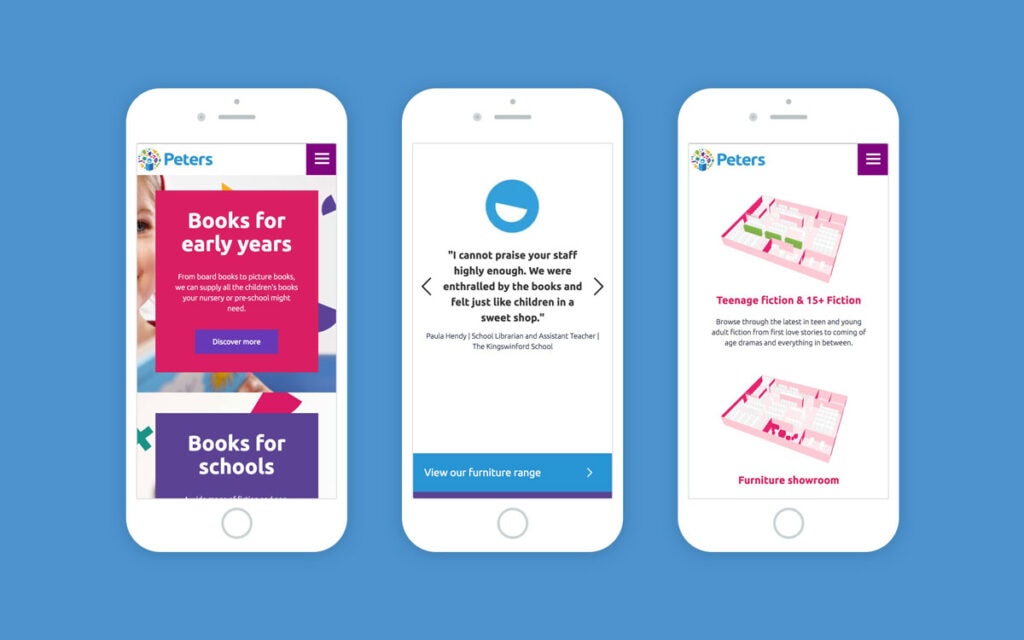 Once you finish defining all general requirements, it's time to focus on more specific aspects of your new website.
Your web design brief needs to contain information regarding all the specific requirements you have for your new or updated website.
That includes:
website sections and pages
visual effect
CTAs
SEO requirements
sitemap
buttons
navigation preferences
blog & social media features
emailing sign up forms
optimisation
The better you define what you expect from your new website, the better result you'll end up with.
Help your designer understand your specific needs, and they'll be able to do a much better job with it.
7 – Branding Requirements
Your branding strategy needs to be a part of your web design strategy.
That means that you need to introduce your web designer to your branding requirements and let them know what you stand for as a brand.
Make sure to describe your branding requirements in your web design brief:
brand personality
brand voice
tone
brand colours
brand image
uniqueness
brand storytelling
Your web designer needs to understand your branding strategy and needs to be able to showcase it through his web design.
8 – Estimated Budget
Every project needs to reach a point of talking about money.
Your budget will significantly influence the performance of your web designer, so make sure that you define how much you're ready to spend.
Use your web design brief to cover the following:
your estimated budget for the project
dynamics of the payment (in advance, hourly, monthly, after the entire project)
Tell your designer about the budget you're ready to invest in this project and make sure to leave room for negotiation.
Treat this section as a proposal, and you'll talk more details once they read it.
9 – Project Schedule & Timetable
Defining the schedule and timetable of the project is another inevitable part of your web design brief.
You need to set the boundaries and define a specific deadline for the completion of the project.
This way, your arrangement with your web designer will be far less complicated, and you'll leave no room for surprises.
You could define the timetable for the different stages of the project:
negotiation stage
initial outline
sitemap creation
content creation
visuals creation
testing stage
project completion
Set a final date and ensure your designer knows when you expect them to finish the whole thing and present you with the final results.
10 – Required Action After Reading the Web Design Brief
Once you finish listing and defining all the elements mentioned above of your web design brief, you should continue to determine what you expect from your web designer to do next.
Make sure you write your expectations clearly and leave no room for second-guessing or ambiguities.
You could ask them to:
write a brief response of whether they're interested
schedule a live meeting
send you back an initial outline and their proposition for handling the project
send testimonials from previous clients
send examples of similar work
Whatever it is that you expect your designer to do, make sure that you tell them clearly in your web design brief.
This will further strengthen your communication and ensure the two of you know exactly what to expect from each other.
Final Thoughts
Writing a web design brief is a necessity for anyone hiring a web designer to create a new website for their business or improve the one they already have.
Luckily, with the right tips and guidance, anyone can write an effective and quality web design brief.
Use the tips we've shared above to write a compelling, informative, and outstanding web design brief.
Make sure you have smooth and effective communication with your web designer that will result in a great new website.
Author Bio: Dorian Martin is a content writing expert and a UX writer. He covers topics ranging from web design to professional advancement and is a skilled blogger. As an editor, he works in the best term paper writing service, where he uses his academic writing and editing skills.
12 Steps To Write A Design Brief For Your Web Design Projects
Writing a comprehensive design brief for your web design projects is essential for keeping them on track.
You might not understand the importance of a design brief just yet, but by the time you finish reading this article, you will be confident that such a thing is necessary.
Here's how you can write a design brief for your web design projects in twelve easy steps.
The Basics of a Design Brief
A design brief has several purposes, including:
Provide you and the designer with all the necessary information about the design in question.
Offer your team a more detailed picture of the expectations about a particular web design project.
Help you keep all the individual contributors on track as well as corresponding to the time and budget of the project.
Give the client a sense of involvement in the project and allowing you to understand their taste and view better.
1 – An Overview of Your Business
The first section in your brief should be dedicated to your business.
Think of it as your company profile or bio where you include all the possible details about your brand.
You have to include such things as:
Company name, industry, address, and so on
Brand selling position and unique features
Brand vision, mission, values, and messaging
Key stakeholders, team members, contributors
Direct competitors (this will also be a separate section)
Remember that this is just an overview of your business and you will be providing more detailed information further on in the brief, so try not to make this section way too long.
2 – The Objectives of Your Design Project
The next section must outline the objectives of your design project.
You didn't just decide to start it out of the blue, right?
If your project requires a new logo for your brand, think whether you want it to be a logotype or a logomark design and why you want it to be this or that.
Determine the aim you are pursuing and describe it.
Having a clear set of goals and success factors will make you understand your project better and provide your designer with a better picture of what your project is.
Ask yourself how the project will be successful and what should be done to achieve this success.
3 – Your Target Audience and Market
This is perhaps one of the most critical sections of your entire design brief.
The thing is that any design project is meant to solve the problems not only of the business itself but also of its customers.
This is why describing your target audience is crucial for your designer to do a better job and make your web design project into a successful endeavour.
Try to include as many details about your target audience as you can.
Think of their age, gender, occupation, location, interests, habits, and so on.
You can even include whether or not they have a car or own pets.
4 – The Problem You're Facing
You may think that the objectives of your design project and the problems your business is facing are the same, but they are two different things.
Goals are where you want to be; problems are where you are now.
This is why it is so important to include both of them to see the difference and be able to understand what changes should be done.
Realise what you are facing and describe your problems in detail.
It may be a bit painful, and you will be dreading this moment, but this section must be included in your brief to make it useful.
5 – Project-Specific Information
This section can be tricky for two reasons:
If you add too many details, you may set restrictions for your designer that will prevent them from making the most out of the project.
You may not even know what it is exactly what you need.
You don't need to make the project-specific information too technical, but if there are any requirements you have, make sure to include them.
The more information you can share about your project here, the better.
Just remember that you are using the services of your designer to get recommendations, so don't be afraid to change some things in the process and always be open to new ideas.
To help you write your project-specific information, you can use different tools and services such as Grammarly (checks grammar, punctuation, and spelling), Grab My Essay (can write your brief for you), Google Docs (allows sharing and editing word documents with teams in real-time) Best Essay Education, and Hemingway Editor (highlights adverbs, passive voice, and complicated sentences).
6 – More about Your Business
At the very beginning of your brief, you gave an overview of your business, but now it is time to elaborate and provide even more details for your designer.
Ask yourself such questions:
What have you done to arrive at this point?
What is your brand strategy?
Why did you get started?
What are you most proud of?
Who makes up your team?
7 – Competitor Information
Any marketing blog such as 3 to 5 Marketing, for example, will tell you that knowing who your competitors are is always a must.
They have much influence on your business and the industry, so you must be aware of whom you are competing against.
Decide whether you want to fit in or stand out and describe your decision in this section.
You must help your designer to understand who your competitors are for several reasons:
If your designer knows your competitors, they will better understand who you are.
They will be able to make your brand different from your competitors so that you don't "copy" them.
They will help you either fit in or stand out depending on what your goal is.
8 – Project Timescales
Setting timeframes and deadlines will not only help the project to stay on track but also help your designer decide whether or not they can take it.
For example, if they are currently full and you need your project to be done as soon as possible, they might want to decline.
It is important to set accurate timescales rather than something vague.
If you are lost as to how much time your web design project may take, here are some approximate numbers:
Branding Project: 6-12 weeks
Website Project: 6-16 weeks
9 – Project Budget
Money is always the topic that nobody wants to start the discussion about first.
Unfortunately, more often than not, you will have to be the one proposing the budget, so make sure that you know what it is.
You don't want to scare anyone away with a number too small or one too big, so make your research and find out what the average cost of your type of design project is.
At the same time, you don't need to list your budget to the penny.
Including even an approximate number is fine.
10 – Contact Information
Here you must list not only the website of your company but also the person who will be in charge of keeping in touch with the designer.
If you are the one writing this brief, then it's probably you who is in charge of the project.
Be sure to include your name, title or role, your email address, and your personal number.
If you are getting in touch with the designer via a messenger app, make sure to specify which one and ask beforehand whether or not it is a possible channel for communication.
11 – How the Project Will Be Awarded
If you are planning to send out your project to three to five designers or designer agencies to get several proposals, you might want to include this section on how the project will be awarded.
Just remember that sending your design brief to too many designers or agencies is not very respectful of their time.
First, you can visit different design blogs to get some ideas on how you can award your project.
Typically, this will depend on five main factors:
Cost or Value for Money
Quality of Work
Previous Experience
Alignment to the Design Brief
Suitability of the Agency
You can add any other elements you consider necessary and even add the percentage of what matters more to you.
12 – Required Response
The last section of your design brief will have to include what you are expecting from your designer, by when you are expecting it, and how they can submit it.
It's pretty simple, but here's a brief rundown nevertheless:
A Written Response to Your Design Brief: The main body of the response.
Examples of Relevant Work: Any relevant past projects the designer had to show you what you can expect.
Testimonials of Happy Clients: The conclusion with some customer reviews.
Final Thoughts
All in all, writing a design brief for your web design projects should not be a difficult or dreaded task as it is only natural that you will have to craft such documents at some point.
Take note of the tips in this article to make your design briefs shine.
Author Bio: Kristin Savage nourishes, sparks and empowers using the magic of a word. Along with pursuing her degree in Creative Writing, Kristin was gaining experience in the publishing industry, with expertise in marketing strategy for publishers and authors.