15 Dos and Don'ts of Starting a Graphic Design Business
No matter what type of business you run, it requires visibility.
An attractive business logo design, or a great website, can draw the attention of potential clients and can make a positive impression on them.
As the whole world moves towards being more visual, graphic design companies are doing increasingly well.
You may already be working at a graphic design company, or freelancing for them, but you have different goals and utilise your experience more profitably.
So what better solution than opening up your own graphic design firm?
Start-up businesses are the future, and if you have the potential and zeal, you can be your own boss too.
Be prepared to be fully committed and work hard from day one.
To help you achieve your goals, here are 15 dos and don'ts of starting your own graphic design business.
1 – Have a solid business plan
It's not easy moving from being an employed graphic designer to owning your own company.
This is why you need a reliable and robust business plan.
Your business plan should cover every detail, including capital, funding, growth, advertising strategies and future goals.
Don't let anything distract you from executing your business plan.
The Due has shown valuable info through step by steps here.
2 – Create your work portfolio
You have to let people know about your business and how good your work is.
This is where a good portfolio comes in.
At first, you may have to consider doing pro bono work to prove your graphic design skills.
Once you have made a start on your portfolio and earned good reviews, you can use it to get references for new clients.
I think David Airey perfectly executed his thoughts on this particular point.
3 – Make your business flexible
As the graphic design industry changes at a rapid pace, you and your employees must keep as up-to-date as possible about every change.
If you cannot adapt to changes in the industry, it will be tough for your business to grow.
Make your business flexible so you can take any project from any clients.
4 – Don't expect immediate success
The saying "slow but steady wins …" applies here.
You cannot expect to make a profit the day after starting up a new business.
You may be very good at graphic design, but it would be foolish to expect immediate success, then you will lose hope when it fails to materialise.
Graphic design companies generate most of their profit from repeat clients, or through references.
Creating a strong client base will help you to reach your goals, along with plenty of patience.
If you don't follow this advice, like many other companies, your business will fail within 18-20 months.
If you want to explore more on this, then I suggest you read this blog, and surely you will get ideas to get repeat clients.
5 – If needed, get a loan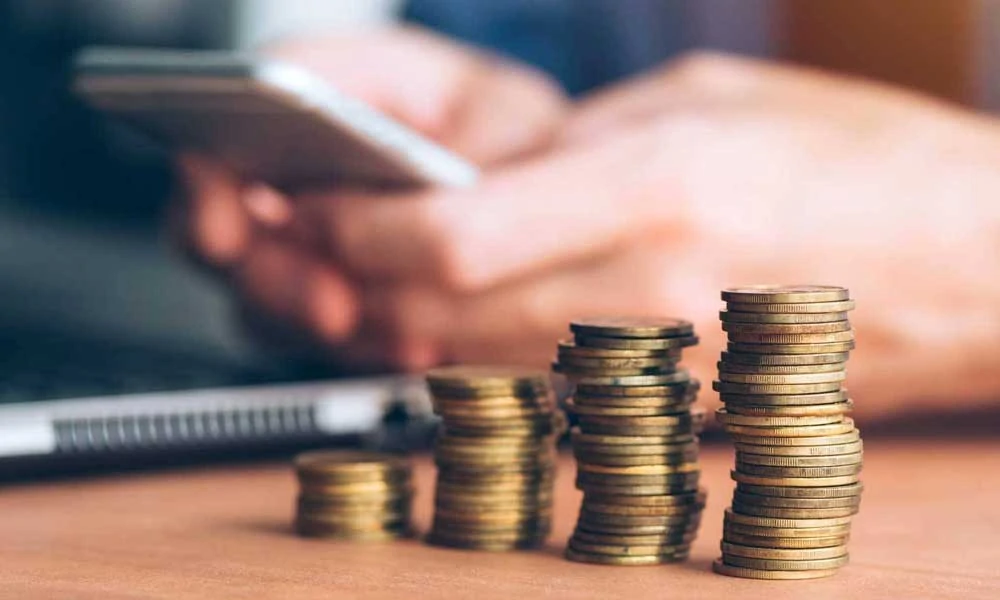 You might have accepted a profitable project from a client, but to expand your business, you'll need funds.
You cannot run a graphic design business with no money, as you need the same advanced tools that other companies use to compete with them.
Apply for a personal or business loan and release the funding you need.
6 – Know your skills
Your potential clients will have requirements, including logo design, web design, brand strategy, animation, infographics, and social media design.
You should have a good idea in advance if and how you can fulfil these requirements, and only take on the projects for which you have the necessary skills.
If your strength is logo design, then tackle these types of projects; if you are good at web design, take on projects from web design companies.
7 – Improve your skills
It's not enough to have a particular skill and ignore the importance of other capabilities in the same field.
You are in the graphic design industry to make money and to build a good reputation.
A web design company may approach you with a requirement to design a website, including animated videos from scratch.
If you don't know anything about animation, you won't be able to accept the project.
Keep learning new things and developing your skills.
8 – Don't take on every project
You might miss some big projects by accepting every little project.
It's understandable that you don't want to miss any opportunities and you need exposure, but you must remain focused on your specific long-term goals, by taking on only those projects which suit your plans.
9 – Strong marketing planning
You need to find the customers who may require your services, but without proper marketing or advertising, those clients will never know about you.
You are entirely responsible for planning your marketing activities.
You can go down to a more traditional route by investing in brochures, or you can choose the social media marketing option.
Your marketing strategy will depend on the customers you are looking for.
Top tip: create a website for your own company and promote it on social media.
This will form your online platform.
Use this platform to display the portfolio of your best work.
10 – Hire professionals
You can't run the business alone; you will need employees to complete more projects.
As mentioned earlier, you must develop your skills and expand your knowledge, but in addition to this, you need to hire professionals with some expert skills.
11 – Know your worth
Research market rates for the graphic design industry by seeing what other similar companies are charging.
Just because you are starting fresh, doesn't mean you should compromise on your prices.
Don't sell your work for pennies, keep in mind that you are here to make a profit and you may have employee salaries to pay.
This doesn't mean you should overcharge either.
Know the market price and fix your rates.
12 – Know the legal aspects
When setting up a new business venture, you need to take care of registration, insurance, taxes, licensing, refund policy, and any other legal issues.
For this research, you might consider the help of a lawyer.
The professionals will be able to guide you through all the legal issues involved.
You should get these ideas from Nolo about hiring best lawyer for your business.
13 – Know your competition
Being successful in the graphic design market is not as easy as it seems.
You should know what your competitors are doing to stay in the industry.
Analyse their moves and tactics, learn from their mistakes and learn how to stand out in the market and offer fantastic services.
14 – Be genuine and authentic
While it's a good idea to learn from your competitors, you need to make sure that your work is 100% genuine and authentic.
Clients tend to favour those companies who can provide the best unique service.
You will be in breach of copyright if you are copying anything from other companies.
However, if your work is genuine, you don't have to worry.
15 – Take the contract seriously
Don't become a victim of foul play.
Whenever receiving a project request, make sure that you set up a contract covering every essential aspect.
You don't want to allow someone not to pay you on time for your work, or not pay at all.
Having a contract will make you responsible for delivering a client's project, and will also ensure there is clarity regarding terms of payment.
---
With all these graphic design business ideas and tips, you should be able to start your business in no time.
Don't hesitate if you think you may need a mentor for guidance.
You also need to take care of yourself in preparation for the many ups and downs to come as you face every challenge.
Just be positive, patient, active, and have trust in yourself, and you will be guaranteed success in your field.