How to Start a Business with No Money
Are you looking to start a business with no money? Sounds like an impossible task. But it's not! Believe it or not, you can start a business with no cash. That's right! No money, no problem! However, be prepared to roll up your sleeves and work hard because you must compensate for the lack of funds.
But fret not, dear entrepreneur-in-the-making! We've got your back. This guide will provide invaluable practical tips and tricks to kickstart your business journey with zero cash in the bank. Because, let's face it, starting a business with no or little money is a shocking reality for many prospective business owners.
According to a recent survey, a lack of financial support can significantly deter entrepreneurs looking to enter the business world. An analysis by the Small Business Administration found that it takes roughly $10,000 to start a home-based business while opening a storefront costs $50,000 to $500,000. These numbers can be daunting for many, but keep them from discouraging you! You can build your business empire from scratch with the right plan and strategy.
So, let's delve into the nitty-gritty details of conquering the business world with little or no money.
1: Identify Your Business Idea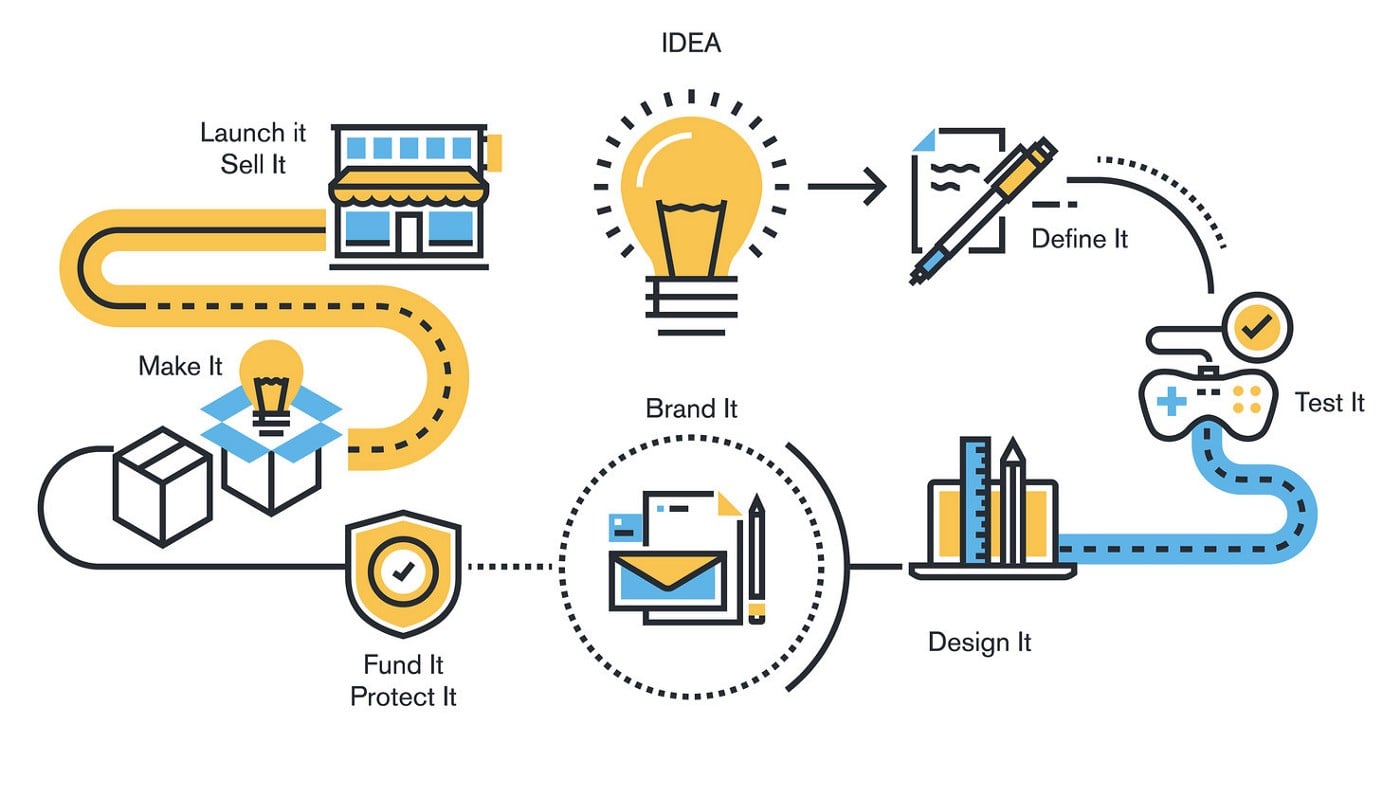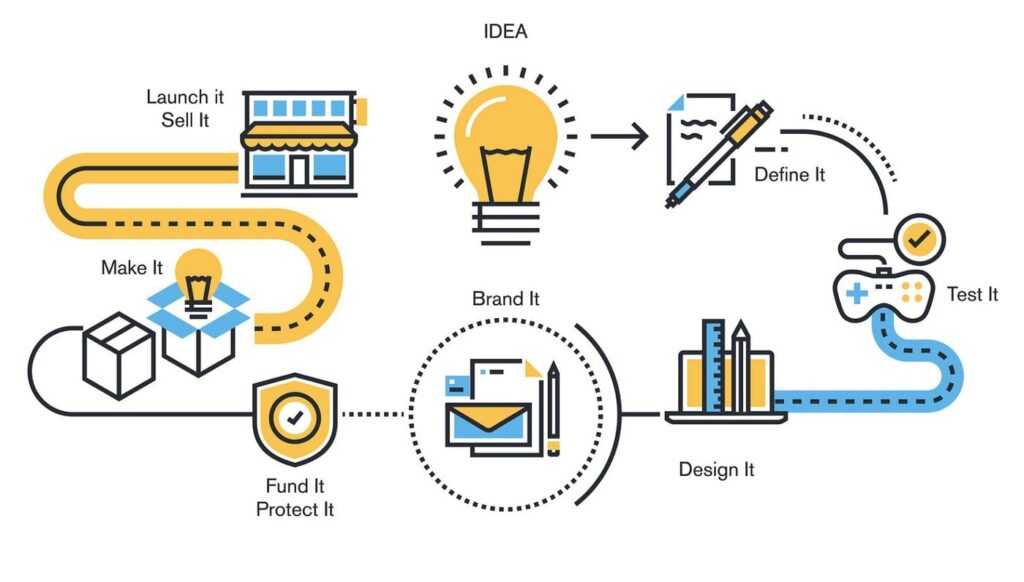 To start a business with no money might seem impossible, but it doesn't have to be. All it takes is a great idea, determination, and strategies to make it happen. However, finding a profitable business idea worth pursuing can be challenging. Let's explore how to identify a viable business idea, assess its potential, and validate it without spending a penny.
Brainstorming: The first step is to brainstorm potential business ideas. Start by listing your skills, hobbies, and interests. Think about what you enjoy doing and what you're good at. Consider what problems you or others face and if there is a potential market for a product or service that can solve them. Try to come up with as many ideas as possible, no matter how crazy or unconventional they may seem.
Research and Validate: Once you have a list of potential ideas, it's time to research and validate them. Start by researching your competitors in the industry and see what they are doing. It's essential to assess whether the market is saturated and if consumers are interested in your product or service. Ask yourself if your potential business idea is unique or whether it's simply another version of the same product or service that already exists. Consider if there is a possible niche or segment of the market that you can cater to.
Seek Expert Opinions: Seeking expert opinions is also a helpful way to validate your business idea. Contact industry experts or professionals and ask for their thoughts on your vision. Share your ideas with family and friends for honest feedback. Consider posting your ideas online in relevant forums or social media platforms and ask for input from a broader audience.
Conduct Surveys: Conducting surveys is another way to validate your business idea. Creating a survey is easy; free tools like Google Forms or SurveyMonkey can be used. You can also distribute the survey to your friends and family, post it on social media, or reach out to targeted audiences to get answers to specific questions about your idea. Keep the survey short and straightforward, and ask open-ended questions. Analyse the responses and use the feedback to improve or validate your idea.
Assess the Potential Market Demand: Assessing the potential market demand for your product or service is crucial for the success of your business. Use free resources such as Google Trends or Statista to research the likely need for your product or service. Look at the market size and demand growth rate, and evaluate the potential revenue streams. Use the data to decide whether your business idea is worth pursuing.
Identifying and validating a profitable business idea is essential to start your business effectively, regardless of your budget. Remember to be creative, research, seek opinions, and assess the market demand for your product or service. Identifying the right business idea is just the beginning, but it's crucial to realising your dream of starting a business with zero budget.
2: Develop a Solid Business Plan
A business plan is a roadmap to success. It is a written document that outlines your business goals and strategies to achieve them. A well-crafted business plan is essential for any business, regardless of size or type. It acts as a guide to monitor your progress, identify opportunities and challenges, and secure funding or investors. This section will discuss developing a solid business plan from scratch, covering all the essential elements, including an executive summary, company description, market analysis, products and services, marketing strategy, and financial plan.
Executive Summary: The executive summary is the first section of your business plan, essentially the summary of the entire document. This section should briefly explain your business idea, highlight your objectives, provide an overview of your products or services, and describe your target audience. Keep it concise, clear, and compelling to grab readers' attention and encourage them to read.
Company Description: The company description section is where you provide detailed information about your business. Describe your business's legal structure, location, and history. Outline your business's mission statement, vision, values, and any competitive advantages or unique selling propositions.
Market Analysis: The market analysis section is one of the most critical parts of your business plan. This section should provide detailed information about your industry, target market, competitors, and position in the market. Use industry reports, surveys, and market research to gather relevant data and identify trends, opportunities, and threats.
Products and Services: The products and services section should describe your products or services. Explain how they solve and differentiate your target audience's problems from your competitors. Outline your pricing strategy, including your costs, margins, and profitability.
Marketing Strategy: The marketing strategy section should explain how you plan to attract and retain customers. Outline your marketing mix, including your product, price, promotion, and place. Describe your sales process, distribution channels, and customer acquisition strategy.
Financial Plan: This section should outline your business's economic projections, including revenue, expenses, and profits. Include a cash flow statement, balance sheet, and income statement. Explain how you plan to fund your business and forecast future growth.
Developing a solid business plan is crucial for any business, especially with little or no money. A business plan is a roadmap that guides your business's progress and helps you secure funding or investors. Remember to create a comprehensive executive summary, company description, market analysis, products and services, marketing strategy, and financial plan. With a well-crafted business plan, you can confidently grow your business and achieve your goals.
3: Leverage Free Resources
When you have zero budget, you must maximise free resources to help you start and grow your business successfully. Let's explore free resources you can leverage, including marketing tools, business advice, and business courses.
Free Marketing Tools: Marketing your business is crucial to attracting and retaining customers. But traditional marketing methods like TV and print ads can be expensive. Luckily, there are plenty of free marketing tools available online. You can use social media platforms like Facebook, Twitter, and Instagram to reach potential customers. Create business profiles, share regular updates and promotions and interact with your followers. Other free marketing tools include email marketing, blogs, and newsletters. You can use free email marketing platforms like Mailchimp or Mailerlite to create and send newsletters to your customers. Lastly, Google My Business is a free tool that helps small businesses increase visibility on Google Search and Maps. You can use this to list your business address, phone number, opening hours, reviews, and photos.
Business Advice: As a new business owner, it's common to feel overwhelmed and unsure of what steps to take. However, seeking professional advice can be expensive. That's why there are plenty of free business advice resources available online. Many local government organisations, small business development centres and start-up incubators offer free advice to new business owners. You can also access online business forums and social media groups to ask for advice from experienced entrepreneurs. Be sure to join relevant groups, follow and participate in discussions, and utilise the knowledge and experience of others.
Business Courses: Gaining new knowledge and skills can be valuable in running a business, but enrolling in a course can be expensive. Fortunately, there are several free online courses available that can help you grow your business. Websites like Coursera, edX and Udemy offer accessible online paths and accounting, marketing, and business management tutorials. You can also find free business courses and training programs on government websites and non-profit organisations. These courses will help you develop the core skills you need to grow your business.
Leveraging free online resources is possible to start and grow your business with no money. You can utilise free marketing tools like social media platforms, email campaigns, and Google My Business, ask for free business advice from peers, mentors, and online forums, and participate in free online courses and webinars to develop your knowledge and skills. With these free resources, you can gain the knowledge, visibility, and skills you need to grow your business without breaking the bank.
4: Network for Success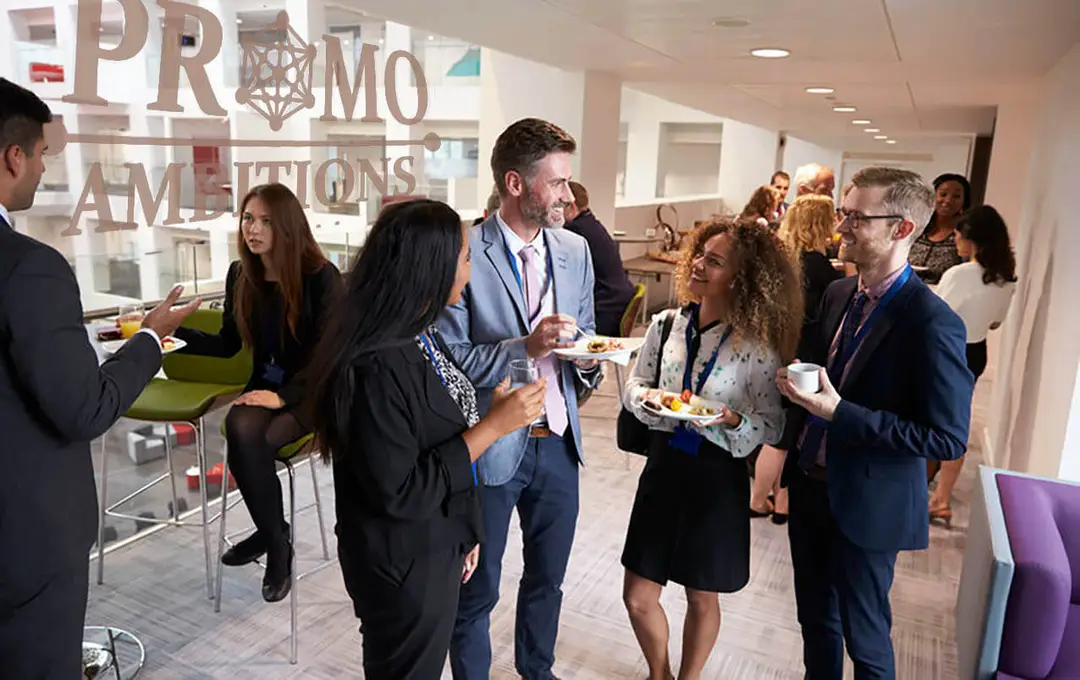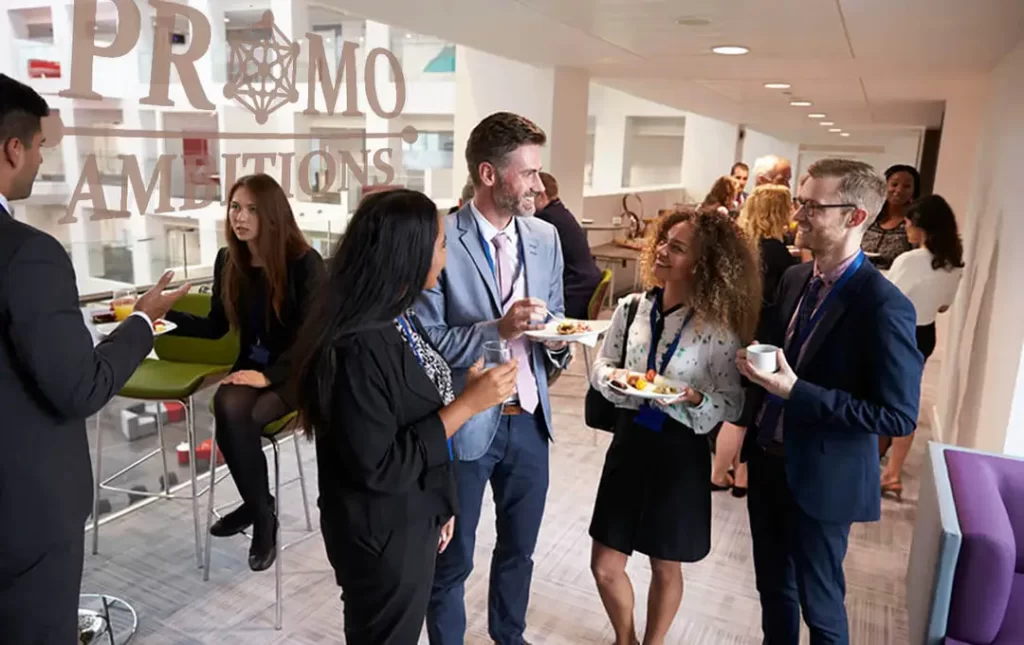 As an entrepreneur or small business owner, networking is vital for success. Even with no budget and limited resources, networking can help you grow your business. When you network effectively, you can identify potential partners and customers, build valuable relationships, and gain access to resources that can drive your business forward. In this blog post, we will explore how you can network for success and grow your business, despite having a limited budget.
Attend Networking Events: One of the best ways to build relationships and grow your business network is to attend networking events. Check for upcoming events in your area and follow those relevant to your industry. Remember that networking events can be free or low-cost, so take advantage and attend as many as possible. During these events, take the time to introduce yourself, describe your business, and exchange contact information with potential partners and customers. Ensure you are friendly and approachable, so people feel comfortable approaching you.
Utilise Social Media: Social media can be a helpful tool for networking, even with zero budget. You can use LinkedIn to connect with other professionals in your industry or create a Facebook page for your business and connect with potential customers. Join online business groups and forums and discuss, offer solutions and share your expertise. Remember to continue building relationships through regular communication, sharing helpful content, and offering help.
Reach Out to Existing Contacts: Entrepreneurs and business owners know other entrepreneurs and business owners. So, take into account the power of your existing network. Reach out to your friends, family, colleagues, and acquaintances and let them know you have started a business. Ask them to spread the word about your business, provide referrals and introduce you to people in their network who may be interested in your products or services.
Offer to Help: Networking is about building relationships, not just trying to sell your product or service. Take the time to get to know people and understand their needs, then offer to help to show your value. This could be through advice, brainstorming ideas, or simply sharing knowledge. Remember, building relationships takes time, so stay patient and consistent.
Networking can help grow your business, even with a limited budget. Attend networking events, use social media platforms, reach out to existing contacts and offer to help. Be proactive, approachable, and network regularly. Remember, networking is not just about making a sale; it's about building valuable relationships and long-term partnerships. By following these tips, you can make connections, expand your network, and ultimately achieve success with your business.
5: Bootstrapping Techniques
Bootstrapping can be an excellent way to start and grow your business if you need access to capital or want to avoid taking on debt. Let us explore various bootstrapping techniques that you can use to save money and grow your business.
Start Small: When starting a business, beginning small is essential to minimise costs. You can start from home, use your existing equipment or buy used equipment on platforms such as Facebook Marketplace or Craigslist. Investing in expensive equipment or hiring staff is unnecessary when creating and renting an office. Instead, you can work with what you already have and slowly expand as you grow.
Use Free Resources: In today's digital age, plenty of free resources can help you save money. For instance, rather than using a paid email service, you can use free email services like Gmail or Outlook, use free project management tools like Trello or Asana, utilise free graphic design tools like Canva or GIMP, and more. You can use free resources to focus on other business areas that require investment, such as product development and marketing.
Leverage Social Media: Social media can be an extremely effective tool for promoting your business and reaching potential customers without spending money on advertising. You can use platforms like Facebook, Twitter, LinkedIn and Instagram to share your business with your followers or engage with your audience, eventually growing your customer base. Regular posting, competitions, and social media advertising can help build your brand on these platforms, garnering more engagement and growth.
Barter Products and Services: Trading products or services instead of money is an excellent way to conserve cash. Reach out to other businesses and offer to trade stocks, products or services instead of money. You can also provide services in exchange for referrals, online reviews or social media shares, which can help increase visibility and drive sales.
DIY Marketing: As your business grows, at some stage, there is a need to allocate a marketing budget. However, in the early stages, it's helpful to start with DIY marketing. Instead of hiring an advertising agency, you can invest your time into learning about digital marketing techniques like search engine optimisation(SEO), content marketing and Email Marketing. These skills can have long-term benefits that stretch beyond the initial stages of your business.
Bootstrapping techniques can help start and grow a business without external funding. Start small, use free resources, leverage social media, barter products and services, and DIY marketing techniques to grow your business. Remember, every company's needs and opportunities are different. It's critical to approach your bootstrapping strategy with a flexible and open-minded attitude to cover various aspects at other times. These techniques allow you to grow your business with financial agility and operational efficiency.
6: Scaling Your Business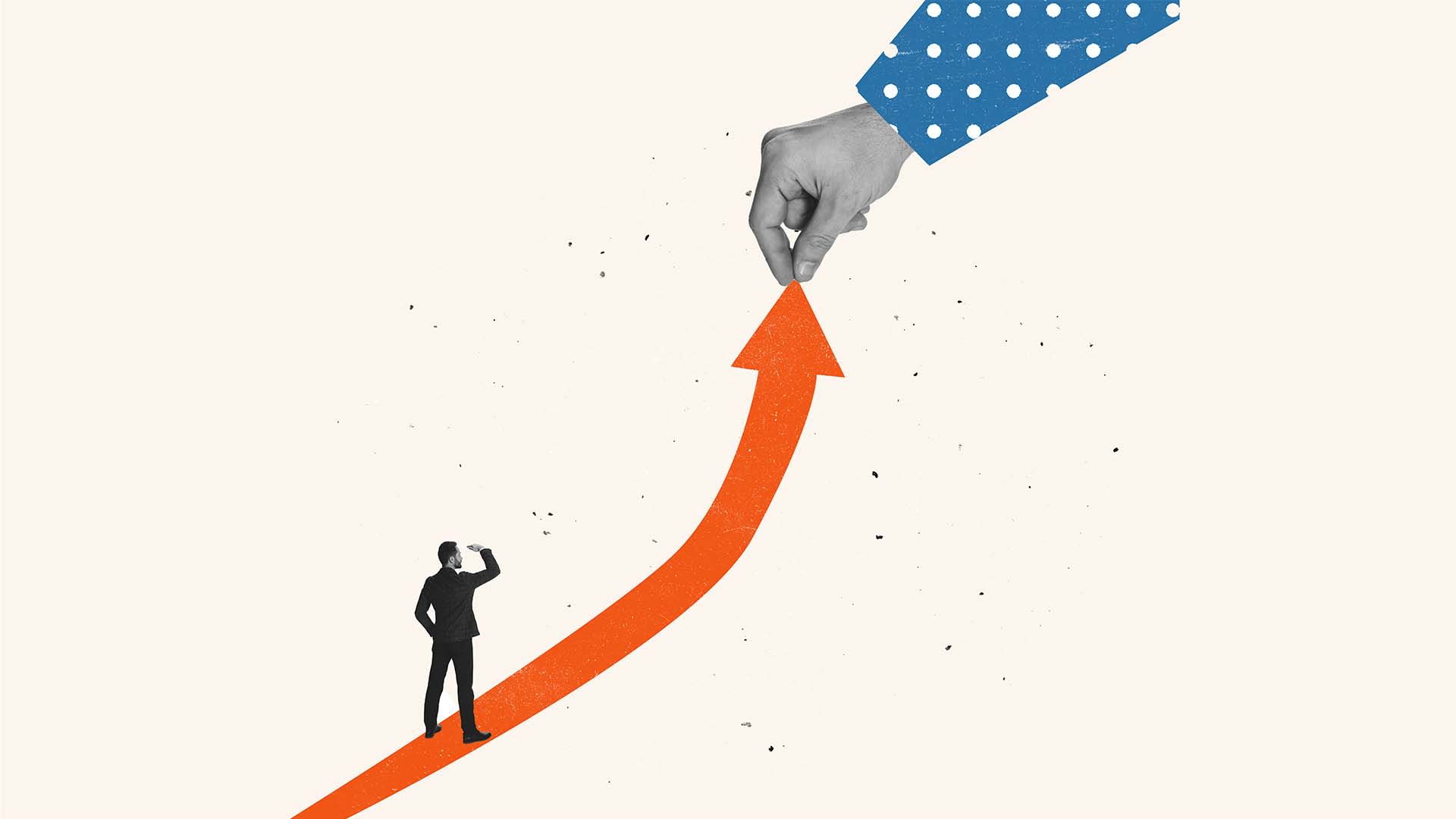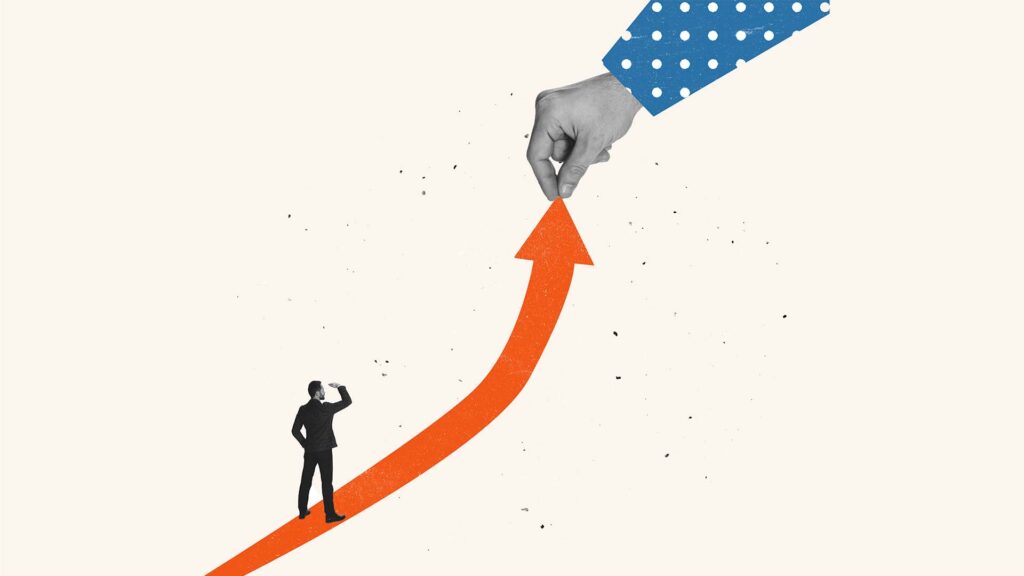 Starting a successful business is a significant achievement, but the next step is to scale it for success. Scaling a business means increasing efficiency and productivity by increasing its size, revenue, and impact. Different business scaling approaches include hiring employees, outsourcing, and investing in marketing. Let's dive into these different strategies to scale your business.
Hire Employees: Hiring employees is a common strategy for scaling a business. As your business expands, you'll need more people to support and execute operations. Bringing in talented and highly skilled staff can help you meet the demands of the fast-growing business, leveraging their skills to run your business efficiently. However, before scaling your team, understand your budget and labour law requirements and ensure you can sustain the payroll expenses in the long term.
Outsource Tasks: Outsourcing is another approach to scaling your business. Outsourcing allows you to delegate repetitive or resource-intensive tasks that do not require in-house expertise, enabling you to focus on the core business while reducing labour costs. Consider outsourcing non-core functions like bookkeeping, payroll, data entry, or customer service to third-party providers with experience and expertise.
Invest in Marketing: Marketing is a crucial area of focus for any business looking to scale. Increased marketing efforts can drive additional sales, clients, and revenue. Use social media advertising, search engine advertising(PPC), influencer marketing, and content marketing, among others, to raise public awareness about your products and services to attract potential clients.
Systemise Operations: To scale your business and ensure long-term success, it's crucial to implement functional and scalable systems. Developing standard operating procedures (SOPs) means documenting your business processes, allowing you to assign tasks efficiently and train new staff with clear guidelines. Automating routine and repetitive tasks can also help reduce errors, increase efficiency and save time, allowing you to focus on revenue-generating operations.
Expand Through Partnerships: Collaborating with other businesses can be an alternative way to scale your business. Partnering with your industry, suppliers, or complementary businesses can drive additional revenue growth through collaborative marketing, joint promotions, exclusive discounts, and bulk buying. Novel partnerships could open up new markets or add services to your portfolio.
Scaling your business means increasing revenue and profits while improving efficiency and productivity. Consider the approaches discussed above to meet the challenges and opportunities of scaling your business. Hiring employees, outsourcing, investing in marketing, systemising your operations, and expanding through partnerships can help you achieve long-term growth and profitability. Always keep in mind: Growth should not compromise quality, service or brand reputation and should be sustainable in the long term.
Conclusion
Starting a business with no money can feel like trying to climb Mount Everest stark naked, but it's not quite that extreme. It's possible and depends on a few things, such as mentality, resourcefulness, and strategies. You need to develop a mindset ready to turn lemons into lemonade, or in this case, turn a shoestring budget into a thriving enterprise. So, how do you nurture that mentality?
You need to have laser focus and determination on your desired result. It would help if you were passionate about your business idea and realistic about how much work is required to succeed. The more time and energy you invest, the greater your chances of success. Remember, Rome wasn't built in a day, and neither will your business.
Another critical aspect is creativity. It would help if you were resourceful and imaginative in creating a business that can run with limited funds. It's essential to leverage free resources to achieve your goals. Use free online platforms to promote your business, reach potential customers using social networks, and offer goods or services in exchange for referrals or positive reviews online. A bit of imagination goes a long way in building your business.