Sports Marketing – Lessons to Learn from the Sport Industry
Whether we like it or not, the sports industry has grown into a large business over the last few decades.
Just a few generations ago, top-flight football was played by people who still had day jobs, and racing cars were painted in the national colour of the team's country—not the corporate colours of the team's main sponsor.
Broadcast media (particularly television) has helped to increase the audience of just about every sport in the world, from football to volleyball and from chess to Formula 1.
These increased audiences have created enormous opportunities for businesses, as players, teams, and sports arenas all act as canvases for advertisers to emblazon their logos and slogans for millions of watching eyes to absorb.
However, as technology (such as internet streaming) creates more competition for fans' attention, these sports' teams and rights owners are having to up their marketing game to ensure that they can continue to command massive dollar amounts for TV rights deals and sponsorships.
The sports marketing techniques they have used can help us in the marketing of our own businesses; here are some lessons we can learn.
Formula 1
In 2017 Formula 1 was bought by Liberty Media from the sport's long-term owner Bernie Ecclestone.
In the 40 years that the sport had been owned by Ecclestone, the majority of its revenue had been derived from the sale of TV rights and the fees charged to circuits for holding a race.
The small number of sponsorship deals that the sport had been granted had been agreed to personally between Ecclestone and the sponsors.
Immediately after taking control, Liberty Media recruited Murray Barnett, a marketer with a wealth of experience from working as the Chief Commercial Officer of World Rugby.
One of the first things that Barnett began to implement was a strategy to create a dialogue between the sport and its fans, making use of social media to create a conversation and provide access to previously unseen parts of the sport.
Being a sport that naturally generates a lot of analytic data regarding car performance, Formula 1 has begun to use this expertise off the track as well.
It analyses its fans' demographics and opinions, as well as what new features and developments they would like to see in the future.
By understanding this data, they have been able to target better their marketing efforts to attract new viewers, retain existing ones, and provide these statistics to sponsors.
Data is one of the most powerful tools available to the marketer.
Thanks to the technologies afforded to us by the internet, we can adapt our product or service, as well as the way we promote them to meet the needs of our customers.
Baseball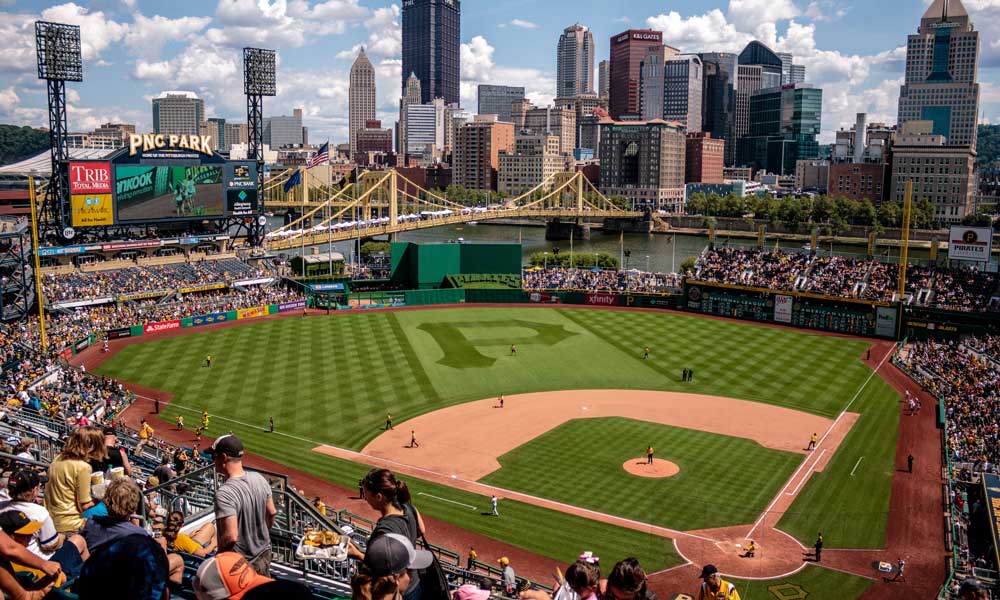 Baseball is a sport that is suffering from dwindling attendance figures, and it is therefore in need of regeneration of its sports marketing.
The sport is not in any danger, but negative trends in viewership is not good for business.
It has many assets; baseball is America's second-most-popular sport and is often referred to as the country's "favourite pastime".
It also has many big brands in the way of teams, such as the L.A. Dodgers, which is a team that—on the back of a string of recent successes—are currently at the forefront to win the National League West Division.
In an attempt to fix this problem, MLB is considering several different rule changes to make the game more exciting and holding games at times that are more convenient, both in an attempt to appeal to more millennials.
In a decade-long exercise, Major League Baseball consulted a wide range of stakeholders, including teams, players and sponsors, to understand how different changes would be perceived.
It then introduced new cameras and microphones to hear and see players up close, with some players even interacting with fans on social media during the games.
However, in a Forbes article, T. Maxwell argued that Major League Baseball needs to do a lot more with social media to attract new viewers.
Baseball creates lots of excellent video content that could be uploaded to YouTube.
Short, shareable videos of fan reactions, as well as the interactions between players and fans, are great ways to create more interactions online.
The L.A. Dodgers have been taking his advice; for example, the team celebrated Mexican Heritage Night at Dodger Stadium by launching a special jersey in the colours of the Mexican flag, and it took to social media to promote it.
Football
Manchester City recently won the Premier League for the second year in a row, narrowly beating rivals Liverpool FC.
However, they haven't just been seeking victory on the pitch—they have been engaged in many sports marketing activities to connect with more fans around the world.
One way of achieving this has been to work in partnership with others.
One essential partnership has been with Amazon; together, they launched an eight-part documentary that can be streamed on Amazon's "Prime" video streaming service.
The show "All or Nothing" was created to provide fans with access to the club that had never been previously granted, mirroring the club's values of "openness and transparency".
The partnership has been mutually beneficial.
Amazon has more exclusive content to promote as it tries to persuade more customers to sign up to its Prime subscription service, while Manchester City can provide its sponsors with more exposure.
The documentary series has been well-received, with fans from even rival clubs watching and taking to social media to comment that they wished their own clubs would do something similar.
Conclusion
The business of sport is adapting to the changing environment created by the internet, social media and fast-paced lives of modern people.
It has to compete with more sources of entertainment for the fans' attention.
To do it, it is using data to learn about what fans want, engaging with these fans through social media, and working in partnership with others.
These are three areas in sports marketing that can be used when they're looking at how to reach and engage with more potential customers.