Small Business Digital Marketing: How To Get Started
Regarding marketing, small business owners often look at digital advertising as a secondary channel for reaching prospective clients.
You've seen the digital marketing hype, the big names, and the fancy websites. Now, it's time to get started and make an impact. As the world of digital marketing continues to expand, more and more businesses are turning to digital marketing to reach their target audience. 
While many people and companies jump into the fray without a clear plan, that's not how small business owners should approach digital marketing. This guide provides a solid foundation and step-by-step instructions for starting a small business digital marketing campaign.
Learn how to use small business digital marketing to attract more customers, increase revenue, and build a profitable brand.
1 – Make It Easy For Customers to Contact You
We all know there are many ways to make it easy for customers to contact you. So here we will give you a short guide on the best way to do that.
Use your business phone number
It's good to have a business phone number. A phone number is a great way to let customers know they can call you. But why should you have one? Well, if you use your phone number, it might look odd. You should have a separate business phone number if you have a business. And that's an excellent way to let customers know they can call you.
There are two methods to get a free business phone number. One is to buy a new business phone number, and the second is to use your existing personal phone number. If you don't have a business phone number, you can buy it online for $10-15. The company will add your name and business name to your phone number.
Another method to get a business phone number is using your existing one. All you need to do is sign up for a virtual small business phone service.
We have given you all the ways to get a business phone number. Here is a short user guide on making it easy for customers to contact you.
Use a phone system
If you're using a traditional phone, it's good to put a sign on your desk so your visitors know how to reach you. Many people assume that you must have a phone system if you have a business phone number. But it's not true. 
A phone system is an excellent way to make it easy for customers to contact you, but you can use your computer or laptop to answer your phone. This is ideal if you're working from home.
Set up email alerts
If you have lots of business, you can use CRM software like Basecamp to manage all your tasks and projects. And it's good to have an excellent way to remind yourself about your tasks and projects. It's a simple way to make it easy for customers to contact you. 
You can receive emails with all your tasks and projects in your inbox with an email alert. And you can reply directly to each customer who emailed you.
2 – Build a Brand That Stands Out
Your small business digital marketing should stand out from others. It's not easy to get noticed if you're not the one doing the promotion. You must use the right tactics to attract customers to your small business online.
Small business digital marketing means using social media to promote your company. Social media has become a great tool to promote a small business online.
Today, the internet is full of people using social media to advertise their small businesses. This has created a massive opportunity for your company.
There are many ways you can market your small business online. Let's take a look at the most effective and popular methods.
Social Media Marketing
In the past, social media marketing was primarily used by big companies. However, now it is used by small businesses as well. Small businesses can market themselves better with social media. Social media helps to build a solid customer base. Many small businesses depend on word-of-mouth referrals. Social media marketing is a great way to generate positive reviews about your company.
Social media marketing involves posting a picture or video on Facebook, Instagram, Twitter, LinkedIn and other social media platforms. Posting comments about your products and services is a good idea.
Email marketing
Another vital part of your small business's digital marketing strategy is email marketing. Most email providers allow you to create a newsletter for your customers. The advantage of email marketing is that it reaches a broad audience quickly.
Email marketing software allows you to create newsletters, send them and track the performance of your campaigns. You can also include links to your social media accounts. You can send emails to your customers for various reasons. Some of them are:
To update your customers about new products
To let your customers know about special promotions or events
To inform your customers about new services
To give your customers discounts or freebies
You can send emails to your customers regularly. You can also send emails for a special event or a new product launch.
Search Engine Optimisation (SEO)
SEO is another critical part of your small business digital marketing strategy. SEO is used to improve the visibility of your website in search engine results. People who cannot find your small business on Google might not bother searching for you. You must use different keywords when searching for a product or service on Google.
When someone searches for a product or service, they type a keyword into the Google search bar. For example, if someone types "tire repair in my area," you can expect to see a list of tire repair shops.
3 – Grow an Audience of People
Digital marketing is a new concept in the online marketing world. But the basic principle is the same as traditional offline marketing. For example, if you promote a product, you can use various methods such as print media, radio, television, outdoor advertising, and many more.
The difference between the offline and online methods is that you can reach millions of people with a single advertisement. This allows you to target specific audiences at a low cost. So the next step is getting an audience; if you have a large one, your business can grow.
This article will discuss growing an audience with small business digital marketing. Let's start with Facebook.
Facebook is a social networking site where people interact with each other to share information, thoughts, ideas, photos, and videos. It has become the most popular social networking platform, with almost 3 billion active users.
Facebook has been working on developing a custom audience. This tool can create a list of users you believe have similar interests. So they can quickly receive the messages you send them.
So how do you get started? The process is quite simple. You can choose either a Facebook ad or a Facebook pixel. The choice depends on your budget.
Facebook Pixel: If you want to spend less money, you can use their pixel. The pixel is a small piece of JavaScript code that you can embed into your website. This code will allow you to collect data about visitors to your website.
For example, you can learn information such as the interests of visitors, their age and gender, and their social media accounts. This information will help you to improve your marketing strategy.
You can use this information to reach out to potential customers. You can also show ads to them based on their interest.
Facebook Ad: If you want to make money, then you can try Facebook Ads. Facebook ads are targeted advertisements that appear on Facebook pages.
So if you want to reach specific audiences, Facebook ads are the right tool. For example, you can create a Facebook ad that targets people who like watching horror movies.
After you create an ad, you can publish it. When you do, Facebook will create a landing page for your ad. You can make changes to your landing page based on the information collected from the visitor.
4 – Put Together a Professional Website
Digital Marketing is the new way of promoting and selling products or services. Nowadays, almost everyone uses the internet to search for the information they want. This is why you must learn how to promote your small business online.
Here are the steps you should follow if you want to promote your small business online:
1: Research your industry
The first thing you need to do when creating a website for your small business is to research your industry. To create a good business website, you must understand what kind of people visit your website. Knowing your customers is the most important thing.
2: Design the website
Once you know what kind of people visit your website, you can start designing it. The design should be appealing and easy to use.
3: Develop content
When designing your website, you should consider the content visitors will read. It should be exciting and valuable. Make sure that the content is relevant and informative.
4: Use a domain name
The domain name should be easy to remember, and it should also be related to your brand.
5: Choose a web host
Choose the right web host for your website. Most web hosts will charge a fee to store your website, so choose an affordable web host.
6: Create the website
Finally, you can create a website for your small business. You can use the services of a web designer, but if you don't have much money, you can create it yourself. Just make sure you put effort into it.
Creating a website for your small business is not as difficult as you think. You need to follow the steps above.
5 – Build a Blog or Content Marketing Strategy
Small businesses are usually not good at digital marketing. They do not know what they do but need to do it.
A blog is a great way to start learning how to do digital marketing. Building your blog can use your words to tell the world about your company. You can learn more about small business digital marketing when you write your blog. You will learn what digital marketing is, what it means, and how to implement it.
There are lots of reasons to write a blog. It can be a marketing tool for your small business. For example, you can inform customers about your products and services, offer valuable information, or provide resources for your visitors.
Your blog is also helpful for increasing your SEO. Search engine optimisation is the process of getting higher on the search engine results page. SEO is a lot about having high-quality content. Writing high-quality blog posts helps you get more brand exposure, which increases your chances of being found in search engines.
In addition to writing a blog, there are many things you can do to boost your SEO. Creating a website sitemap is one of the best ways to improve SEO.
Website sitemaps are helpful because they can help search engines to understand your website better. They also help visitors looking for specific information find it faster. Another critical factor in SEO is link building. Link building is creating links to your website from other websites.
Link building is different from spamming. Spamming is when you send emails to hundreds of websites to get them to link to your website. That is why you must use only high-quality sites as your link partners. Link building is much more effective if you only send links to people who will benefit from them.
You can use free software like Moz and Ahrefs to find high-quality sites to link to your website. With these tools, you can find out who owns a particular website. You can then contact the website owner to ask if they want to link to your website.
If you want to get a free SEO audit, here are some tips:
Check out your site's backlink profile. This graph shows how many pages on other websites link to your site. The more links you have from high-quality sites, your site will be more popular.
Check the domain authority of the domains that are linking to your site. Domain Authority is a score that determines how well a website is optimised.
Use a website mapping tool to see what kind of keywords are used to describe your website.
If you have a blog, make sure to write good content.
6 – Put Yourself on Google Maps
Google has taken over the world and has a presence on every computer, mobile phone and tablet. A simple search for any business will bring up a listing for that business. There are many ways to use this to promote your business and increase sales.
You must focus on one vital element to ensure your listing is visible to all.
Millions of people use Google Maps to navigate and find businesses and places. It is easy to use and provides a vast database of locations.
Google Maps is the best location marketing tool out there. You can set it up yourself and then add your location details to it, or you can leave it up to the experts who can design the perfect business profile to put on it for you.
The more information you can put in this website section, the more valuable it is to Google Maps. It will help your customers find you, and when they find you, they will find your location on Google Maps and be able to see directions from their location to yours.
The best advice is to enter your details into Google Maps immediately. By doing this, you will already be there when someone searches for your business, and they will be able to see your business on Google Maps.
When potential customers see your business on Google Maps, they will see it listed under the 'Nearby Businesses' category.
The next step would be to click on your business to go to your Google Map listing and see your details and directions to your business.
Once you have seen your business on Google Maps, you will notice that the number of website visitors will increase. People are much more likely to click through to your website when they know where and where you are going.
If you are considering opening a new store, having it on Google Maps can be a great way to attract new customers and ensure that your old customers keep returning.
By adding your business details to Google Maps, you will get closer to the top of the Google Search Results page. Google is the leader in search, allowing you to reach the top.
7 – Promote Products and Services on Social Media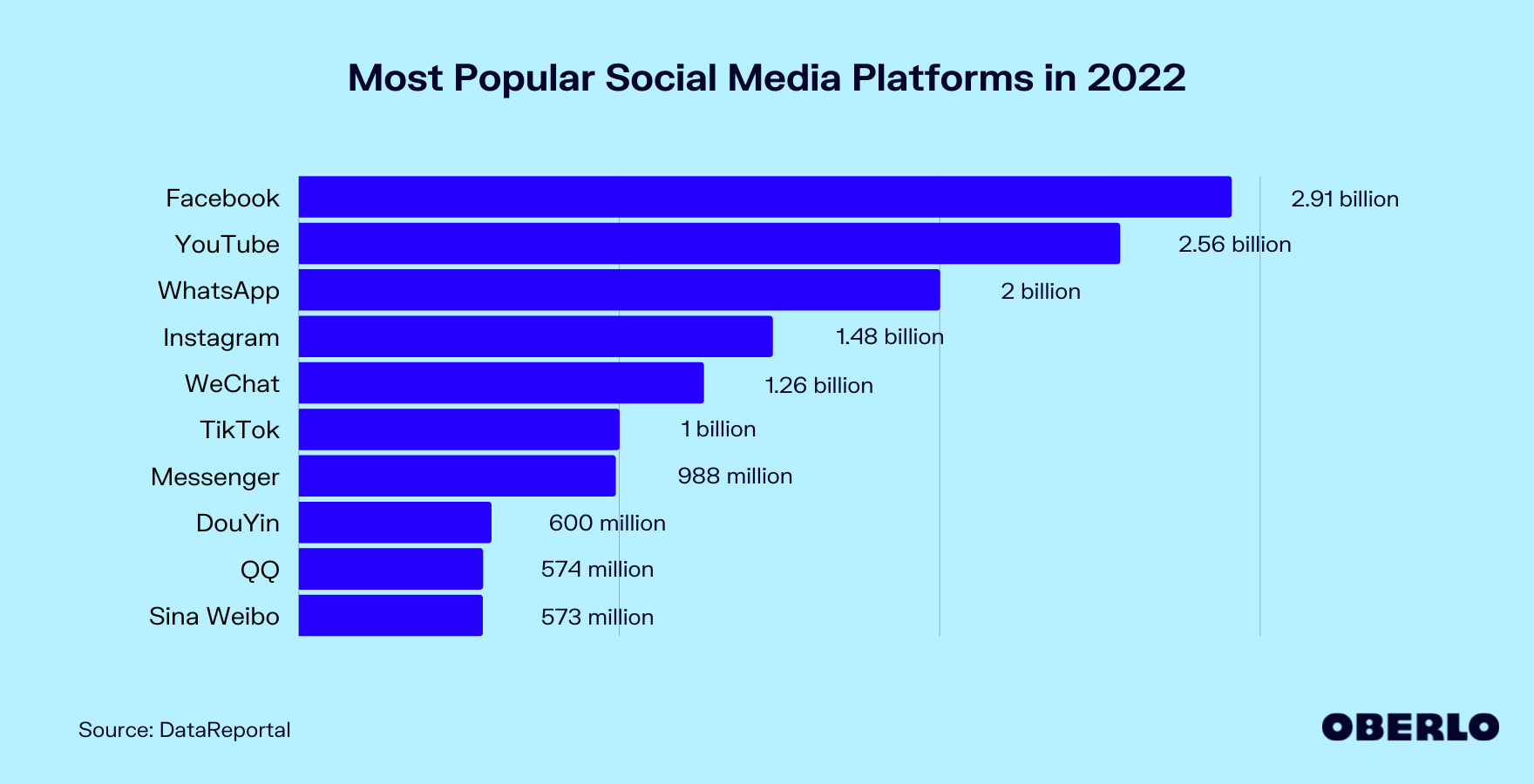 Social media is a powerful marketing tool businesses use to get their messages out there. You will need social media to get more people to know about your products and services. Here are some ways to use social media to promote your products and services.
1: Use Social Media for Your Brand
A business's brand is one of the most important things it can build online. When using social media, promote your brand and keep the people who follow your pages up to date.
2: Get Followers
It may seem obvious, but getting followers is the first step to using social media to market your brand. Make sure to ask to be followed whenever you post something on social media.
3: Join Social Media Communities
One of the best ways to connect with others in your niche is to join social media communities. These communities will provide a platform for sharing ideas, tips, tricks, and resources to help your readers get more out of their blogs. For example, if you are a WordPress blogger, you can join the WP Support Forums to discuss WordPress-related topics, such as how to use plugins, troubleshooting, etc. If you have a blog about photography, you can join a photography community.
4: Interact with Others on Social Media
Once you've got some followers, interact with them regularly. People will appreciate you for responding to comments and interacting with them.
Use images as much as possible. Use Twitter's 140-character limit, but do not forget that your image is a big part of your message. Images add personality, colour, and appeal to your tweets. They are also more likely to get retweeted. Twitter is not a site where you should post what you want people to read.
5: Use Visual Content
Next, you should use visual content whenever you post on social media. A picture is worth a thousand words, so use many pictures whenever possible.
6: Offer a Freebie
Offering a freebie can be a great way to encourage new followers. If you offer a freebie, mention it on your social media accounts. This will help you to attract new followers.
Don't use social media in a spammy way. It's okay to post updates, but don't overdo it. You should only post one or two updates a day. If you post too much, you will turn off followers. Social media is an excellent tool for building your brand; you can make an impact if you have something unique to offer.
7: Keep Track of What Happens
Keep track of what happens on social media to tell what works and what doesn't. People's information is often the most valuable data you have, and it's your job to make sense of it. To ensure success, you need to know how to make sense of the data you collect. This course will teach you the basics of social media analytics, how it's done, and why it's crucial.
8: Be Active on Social Media
Being active on social media is critical to using it to market your brand. You'll want to post regularly on your social media pages, respond to comments, and interact with others.
9: Create Content
As you get more followers, you should start creating content. You can create a blog, give away freebies, write articles, or offer coaching services. Whatever you decide to do, make sure to make it exciting and unique so people will want to read what you say.
10: Set Up Automated Messages
Another way to get people to notice your content is to set up automated messages. These automated messages will automatically send to people who follow you. You can use automated messages to remind people about your free giveaways or inform them when you post new articles.
8 – Put a Face to Your Brand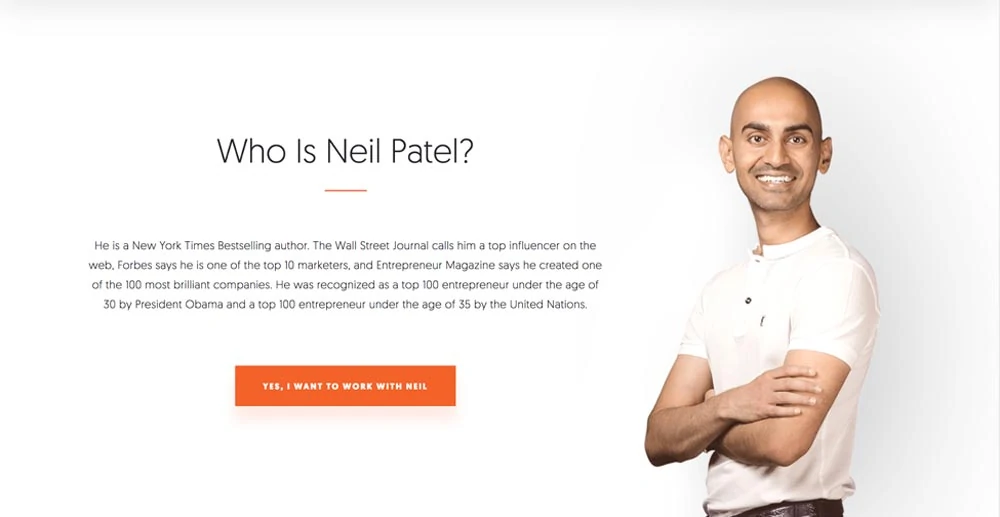 Think back to when you started building a brand. How did you come to be associated with specific values? What was it about you that made you stand out from other businesses?
If you are still running a business, you've probably been asked, "Who are you?" at some point. This is likely to be more than just a marketing exercise. It's not just about developing a profile to attract customers but also about giving your business identity. It's about establishing the brand's purpose, ensuring you understand what you stand for, and letting the world know.
But what is it about you that makes you distinct? It could be the values you hold dear, your passion, your skills, your personality, or the services you provide. Whatever it is, it is probably what differentiates you from the competition. It is what gives you a reason to stand out.
However, this question may have seemed less relevant if you are a new business. There may be no one to ask, no established brand to compare. Establishing what you stand for at this stage is essential for clear direction. You may need to put yourself out there in some way. Some options are just a website, social media profiles or even a Facebook page.
Your existing branding should guide you if you already have a brand and customer base. This may be a logo, a set of values, a slogan or a tagline. Standing out in a crowded marketplace is difficult, but finding a way is vital. The saying goes, "The difference between ordinary and extraordinary is that little extra." So why not add something to your brand to help it stand out?
The power of a brand is that it becomes a symbol for an attitude, an experience, or a lifestyle. It's about making a promise to your customers and offering a guarantee. It's about being a champion for something, a community of followers, and a beacon for others.
With a clear brand identity, it's easier to stand out. You may be able to offer something that no one else has or that no one else offers. This can be a service, product, concept or unique position. It can be about quality, value for money or sustainability. It may be a special event, an exclusive deal or a membership scheme. Whatever it is, you can display it and help others notice.
The danger is that once you create a brand, it becomes a straitjacket. It can become restrictive, limiting the possibilities of what you can achieve. It can also stop you from seeing things differently and changing directions. So, if you are looking to change your brand, it's worth considering all of the following:
What you say about your brand and how you present it
Whom you want to appeal to
What values are important to you
How you can make a difference
What your goals are for the future
Developing a brand can take time and effort, but you can reap the rewards.
As a business person, you must consider these questions regularly so your brand stays relevant, current and focused.
9 – Use Paid Advertising to Promote Your Business
Businesses have used paid advertising for many years. It is proven to be effective and has a positive impact on consumer purchasing behaviour. A study by BizRate.com found that most consumers will pay between $1 and $5 per impression. This translates into much money for advertisers!
There are benefits to using paid advertising, including:
Increased traffic and exposure
More qualified leads
Stronger branding
Faster ROI
More control over your message
More accurate reporting
Better analytics
Lower cost per click
Easy setup and maintenance
Paid advertising is an effective marketing tool for anyone with a website or business selling products. You can also use it for online shopping carts, affiliate marketing programs, email marketing campaigns, social media campaigns, and other eCommerce solutions.
Advertising is one of the few viable marketing tools available today. When you advertise, you can focus your resources on generating quality leads, providing customers with superior customer service and engaging your target audience.
We have compiled a few questions to help you decide whether paid advertising is right for you and your business.
What is the best medium to reach your target market?
Regarding audience reach, TV, radio, print, and other traditional media are excellent options. They offer an extensive reach, a broad demographic, and established brand recognition.
However, they can also be expensive, and you must spend time creating and maintaining your ad campaign.
Other options, such as inexpensive online advertising, generate a high return on investment (ROI), and are available. Online advertising is an excellent option for small businesses with less than 20 employees, as it requires no physical office space and is relatively easy to set up and manage.
If you do not have much experience with online advertising, you can get started by partnering with a company specialising in this type of advertising.
What are the benefits of paid advertising?
Paid advertising offers many advantages.
First, it allows you to target the right audience and create an ad relevant to your brand. It provides you with better leads and increases your conversion rates. Paid ads give you complete control of your message and what you are saying, as you only pay for the impressions you receive.
In addition, you can see how many people view your ad and how much they are willing to pay for it. You can measure the effectiveness of your paid advertising campaign and determine which methods of advertising work best.
You can track the performance of your campaign efficiently, and quickly and create and modify ads based on their success.
Paid advertising is also one of the best ways to advertise during the holiday season to get as many customers as possible and increase your revenue.
How does advertising compare to other forms of marketing?
Marketing can be classified in two ways: organic marketing and paid marketing.
Organic marketing is creating a marketing strategy based on your product or service. You do not pay for it, but you gain leads from it.
Paid marketing is when you purchase leads, traffic or other services from an advertiser. You do not have to pay for these leads, but you have to provide value to the company for a fee.
Advertising should always be a part of any marketing plan. However, the cost of advertising is often the most significant deterrent. As a small business owner, you can invest your money into more effective organic marketing strategies or focus on creating a highly profitable business using paid advertising.
10 – Start Tracking Metrics and Analysing Results
Small Business Digital Marketing effectively promotes your business on social media platforms like Facebook, Twitter, and Instagram. In today's world, there is a large number of people on social media sites. To attract these users' attention, you must create a marketing strategy to make your business known worldwide.
First, you need to know about the different social media marketing tools. Social media tools are available online to help you with your marketing activities. Some of them are free, while others require subscription fees. Here we are going to discuss free ones.
1 – Google Analytics
Google Analytics is one of the best and most popular tools for tracking your website's data. It is a free tool that tracks your website traffic, social shares, conversion rates, bounce rates, keyword rankings etc. You can easily understand your data by using Google Analytics.
2 – Open Site Explorer
Open site explorer is another tool that helps you to see your competitors' analytics reports, and it is a free tool that you can use.
3 – Social Mention
Social Mention is another tool to analyse your competitors.
4 – Google Trends
Google Trends helps you discover the latest trends and what kind of interest is around your niche.
5 – Hubspot
Hubspot is a free tool that helps you manage your online and offline marketing campaigns. It has an email campaign builder that lets you email your customers.
6 – Moz
Moz is another tool that helps you analyse your competitors and determine how they promote their business.
7 – Google Page Speed Insights
Google page speed insights is a free tool that helps you optimise your website's speed. It gives you a detailed report about the loading speed of your website.
Conclusion
Small business digital marketing strategies should include email, social media, web presence, and pay-per-click advertising. PPC advertising offers an opportunity to reach potential clients quickly and cheaply. It allows businesses to generate interested leads in their services or products. These leads may result in new business, referrals, and more business in the long term.
You've come to the right place if you're looking for help with your small business digital marketing strategy.