15 SEO Writing Tips to Help You Create Compelling Content
SEO writing requires a dynamic approach. What worked last year might not work again this time.
Content strategy has evolved ahead of what was once nice to have. It's become a must-have, particularly for businesses that want to stay on top of their game.
It's common knowledge that blogging boosts SEO and traffic, establishes your E.A.T. score, and lets your brand voice shine through. 
After all, 70% of marketers are actively involved in content marketing.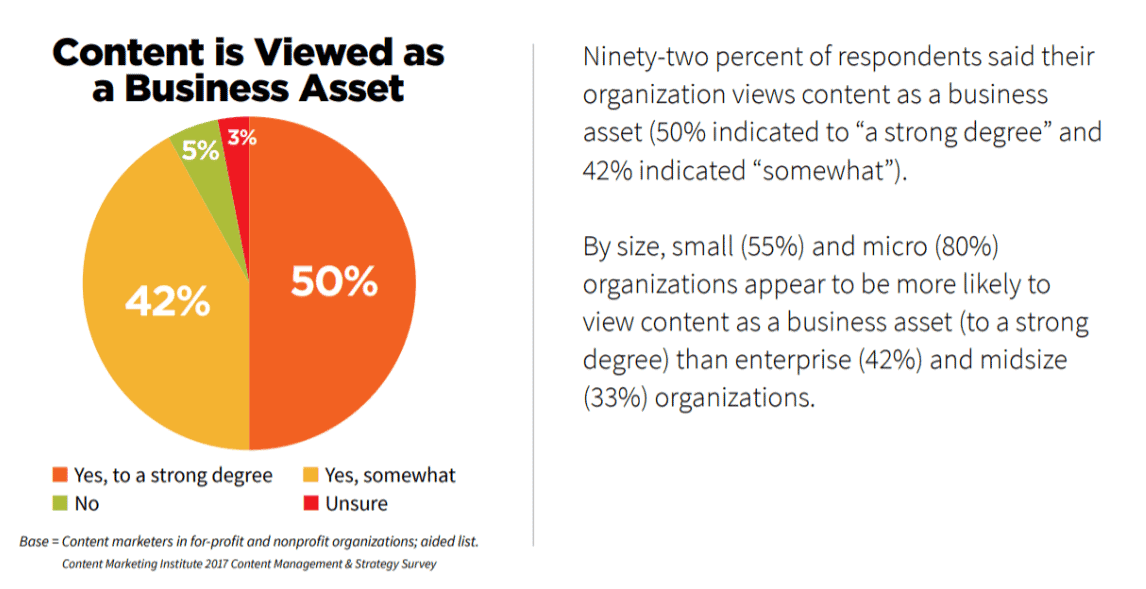 Since paid advertising is becoming less and less effective over time, most small and micro-size organisations have also begun esteeming "content" as their business asset. 
As content marketing and its astonishing results have got attention among B2B and B2C marketers, brands are now producing inclusive content at an expedited pace. 
Although creating fantastic content doesn't require brands to take a big stand on a controversial topic, many marketers undergo a barrier staring at a blank document and a blinking cursor.
What's the best way to get things rolling?
I'll share with you fifteen steps on conquering the SEO writing and content creation process in this post. Let's dive in!
Plan Your Content for People; not for Bots
While this may seem obvious, the only way to reap long-term success with content marketing is to engage the people more effectively.
Pro Tip: Have a content plan that identifies the audience, search intent, and problems.
Before Writing:
#1) Know Your Audience
The only way to learn what you should write about in your marketing campaign is to map whom you are communicating to and what they crave to know.
So, it's critical to create your audience personas.
That is the audience for whom you as a producer source content. Try to explore the demographics and buyer personas that would find your content most impactful.
#2) Audience Intent
Paradoxically, many marketers set the stage for disaster:
Gather too generic or broad search terms people are looking for.
Based on keyword mapping, create landing pages. 
SEO writing keyword-rich copy to influence search engine bots.
But without detecting search intent, a content strategy can fall flat. 
This implies that you might be putting everything fabulous with other content marks; it's just not aligned with visitors' search intent.
User intent is the primary goal a search engine user holds while searching a query. Often, users are seeking a specific type of answer or result as they search.
Searching for "social media marketing" has a different intent than "best social media marketing agency", which is also different from "strategy of social media marketing". 
Though they all are thematic keywords, these searchers have different intent.
Content that gives search engine users what they are looking for has always been popular, but the Google algorithm now rewards them.
#3) Editorial Content Calendar
When it comes to content strategy and planning, many marketers who cope with consistency have ascertained an editorial calendar to be perfect. 
Even Pro bloggers and agencies have been handling a content marketing editorial calendar for years.
For startups specifically, content strategy moves on editorial content. And to publish blog content at a regular cadence, you need an editorial calendar.
It's a strategic roadmap for the months ahead to ensure your content plan is well-organised to meet business marketing goals, possibly aligning the seasonal queries, keeping your audience engaged, and managing multiple contributors and distribution channels in concert.
This calendar will address specific questions like:
What topics will you be touching on for your audience?
What's your brand voice?
What content forms will you concentrate on?
What platforms/websites will you publish on?
How will you endure content creation and publication?
Once you work around it, you'll save a lot of time, resources, and stress.
During SEO Writing:
#4) Audience First Approach
Your SEO writing strategy throughout the blog should be well-aligned to audience-first content.
No, we aren't going about this backward, but rather than building an audience after developing a post, an audience-first approach makes more sense.
Audience-first content strategy discovers what the goal of the content is, learns who the audience is, understands what they like and creates informative content that caters to the said topic.
#5) What's Your Writing Tone?
Besides spell checks and grammatical errors, you should also concentrate on the brand's tone of voice. 
Remember, the tone of voice represents how your brand communicates with the people and influences how the audience perceives your content.
Understanding your brand and what you aren't as a creator and whom you're writing for can set a tone and style for you.
All brand content should connect back to values to your brand.
#6) Keep it Simple
Think about the newsletter and content you receive from Backlinko or Neil Patel. 
Whether it's the knowledge they share across their emails or how they make you visit their blog, you likely find yourself paying attention to what they have to show, from the YouTube video to case studies.
Yes, it's simplicity in delivering a message their audiences expect, but more importantly, they write as they talk.
The top copywriters get anyone to count every word they write, not just because of their magnetic headlines but also because of concise SEO writing and instant understanding.
The bottom line is, human communication facilitates learning, holds the attention and improves credibility in ways that jargon words cannot.
#7) Work with the Right Content-Type
Diversity is an essential element of content strategy which allows you to hold on to your readers while also attracting additional new followers. 
The fact is, trailing only one content format limits your organic exposure. That's why you should "try and learn" by keeping experimenting with various content types.
As I briefly discussed in Pointer #2, search intent influences your content types. Used correctly, search intent can be incredibly profitable in this regard.
Don't make assumptions. Your next move is to analyse the search results for a specific keyword or query.
Is it a How-to post?
Is it a listicle post?
Are YouTube videos ranking higher for a specific set of questions?
Or, you're getting search results that all are eCommerce category pages.
My point: It's a good idea to look for the most dominant content formats in SERP, then create your content that aligns with what you've observed.
#8) Length of Content 
Successful content marketing requires much production in a variety of formats.
But length?
It's a hot topic of discussion among the blogging community and content marketers.
Almost every SEO publication covered this question, and many studies (using a varying data set) have been conducted. 
1000+ words
1600+ words
2000+ words
It's true: longer content posts dominate page one of Google search rankings and get more social shares. It seems logical as the more frequency and variance there are, the more probability there will be to rank for keywords.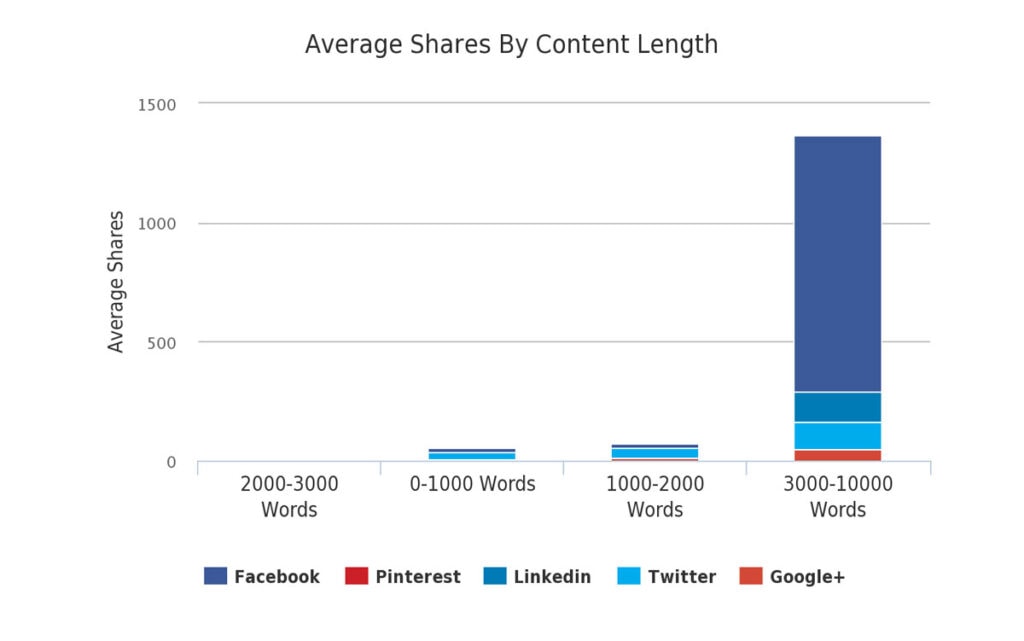 But here's another fact: just populating many keywords on a post isn't going to get you the top search rankings.
Longer posts that rank higher are the ones with high-value standards. 
So, the question is, do blog posts with over 3000 words move people to make a purchase? Maybe not. 
The key is to have an "audience first" approach in creating content assets.
It will connect one page of your website to different sections on the same website. 
It serves two goals:
Driving the reader to a specific section for a further study on that specific issue.
Distributing link juice page and ranking power throughout the site.
#10) Writing Free of Grammatical Errors
Typos
Spell errors
Grammatical mistakes
These can hurt your online reputation and trigger a failure to engage readers and effectively convey your message.
Some grammar errors are never permissible, as they can make your blog content appear mediocre.
Grammarly, ProWritingAid, and Ginger are some of the suitable tools to error-proof your writing efforts.
#11) Readability 
Is your content easily readable?
Do you readers find it enjoyable to read and share further?
It's a real crucial factor related to design, U.I. and presentation in the overall success of your blog.
If your blog post isn't reader-friendly, your witty guides wouldn't be able to drive you more subscribers, followers, and customers.
Make use of bullet points when you highlight essential features, advantages, or facts. 
Use short paragraphs. No more than four sentences in each one.
Work nicely on font-face and font size.
#12) Don't divert the audience
Focus on the topic and related information. There isn't any room for filler words.
#13) Visual Media
There's absolute value in visual media. 
I take this point a bit further.
Not only do visuals deliver an appealing and likeable format to fascinate people to visit your social media pages, but it also lets them recognise your brand better.
Reportedly, visual content gets 94 per cent more visibility than text posts, and blog posts embedded with graphical information and charts earn 258 per cent more trackbacks. 
Isn't that appealing?
With that being considered, visual media must have a pivotal role in content marketing. 
Visual elements like videos, infographics, GIFs, memes, illustrations, and screenshots tap into the instinctive psyche of your readers and inspire them to know more about your brand.
#14) Moments of Surprise Do Well with Readers
You have to keep readers on their toes by, for instance, asking them a question and responding to it in a way that they would not have expected.
Fiction writing often comes with surprising twists and turns, while regular writing seems predictable, at times, making it too flat.
#15) A Degree of Trust – Customer Testimonials
You will agree that consumers are looking for social proof, and it affects their purchasing decisions. 
These social proofs (reviews) – emanating from your past users; help the relationship-building phase between you and your prospective consumers.
According to Nielsen's study and findings, 92 per cent of people trust a product's advice from a peer, and on top of that, 70 per cent of people even believe a review from someone they don't even know.
So, what do you do at this point?
Approach your best clients individually and ask them to give you a remark on their experience with your company. 
You get and craft testimonials and manage the placement in the side-bar widget and testimonial page, right?
But even better to use them on your product pages, case studies, newsletters, and every other place where it makes sense.
Over to You…
Startups and small businesses often forget about the wave of content through which your audience must resonate. 
Getting marketing goals requires them to help the audience by first understanding their primary concerns and providing them with supportive content. 
These fourteen points will help you be conscious of what your audience is experiencing when SEO writing and creating content for them.
Contributed by Shyam Bhardwaj