7 Ways Retail Advertising Can Increase Your Sales
Retail advertising is the act of promoting products or services to consumers in retail establishments. It involves marketing to consumers by employing point-of-sale materials, advertising, and promotional campaigns, usually through signage, displays, and other similar methods.
If you're selling physical products online, chances are good that your best opportunity for new sales is through advertising. In fact, according to a recent study by DemandMetric, nearly one-third of all eCommerce sales are made through paid search. And for a good reason: paid search advertising has repeatedly proven to be one of the most effective ways to increase sales and conversions. But there's no magic number of clicks needed to generate sales, and some advertisers may be surprised to learn that there's a limit to how many impressions they can get per day, hour, or month. So how do you determine what will work for your online retail store? Here are seven tried-and-true strategies for increasing sales through paid search advertising.
In the past, retailers relied on traditional advertising methods such as print, radio, TV and billboards to communicate their message. These traditional media have been around for decades and are still effective. However, they need to gain ground in newer digital advertising forms.
This article will examine how you can use online advertising to increase sales.
What is the Value of Retail Advertising?
Retail advertising is expensive. You pay the magazine or newspaper subscription fees for the right to advertise in the publication or on their web pages. You pay for the ad space whether or not you place an ad. You pay for every page you read or view online. You pay for the ad's paper, ink, and printing costs. And you pay for the labour and expertise required to design and produce the ad.
That means retail advertising isn't free. When you buy a product, you expect a product with superior features that will deliver value. The same goes for retail advertising.
It would be best to consider how much value the product or service you are advertising delivers to your customers and whether the price you are paying for the advertising is fair.
In a recent survey of over 1,000 small business owners, 83% said they had concerns about advertising, and 80% said they'd like to reduce advertising costs. Why do you think we're still paying what some call the "high cost" of advertising if that's the case?
It's simple: retail advertisers focus on the lowest common denominator. That's why you see the same ads in newspapers and magazines daily. It's also why you see the same ads on television for a week straight. It's because advertisers are paying a high price for an ad that reaches the lowest number of people.
Think about it this way.
How would you answer the following questions?
1. Are you buying the ad because it gets you more customers, or does it get more customers?
2. Is the ad effective in getting you more customers?
3. How effectively is your ad bringing new customers into your store or office?
4. How effectively is your ad keeping customers loyal to your brand?
5. How effective is your ad in promoting sales?
6. Are you paying a fair price for your ad?
The answers to those questions should be important to you. Retail advertisers need the incentive to figure out a way to increase the effectiveness of their advertising. If you ask them, they'll probably say they are doing their best to get as many customers as possible, as often as possible.
So, the first step to lowering advertising costs is understanding what you want from the ad.
Do you want more customers?
Do you want to generate more leads?
Do you want to boost your marketing budget?
What are you willing to do to make that happen?
Are you willing to experiment?
When was the last time you took an ad apart and analysed it to make it more effective?
What percentage of your ad budget is being wasted?
Does your ad contain words or phrases that are redundant, confusing, or just plain ineffective?
There's no single answer to these questions. But, if you are willing to experiment with new ways of advertising, you will have a better chance of discovering new ways to lower your advertising costs.
Can You Cut Your Advertising Costs?
Retail advertisers spend tens of thousands of dollars on marketing, and those costs typically include newspaper subscriptions, television commercials, and radio spots. In some cases, the cost of retail advertising may exceed your product's cost.
If you are still waiting to receive a discount for advertising, there's a good chance you are paying too much for the ads you are purchasing.
If you are interested in reducing advertising costs, you need to examine your ad budget.
It's also essential to think about the return on your ad investment.
The return on your ad budget is defined as the number of customers you can generate using your ad spending.
How Many Customers Will I Get With $1,000, $2,000, $3,000, or $4,000 Ad Spend?
Let's assume that you currently spend $2,500 on advertising each month and your return on your ad spend is 25%.
Your ad budget is $2,500, generating $7,000 in monthly revenue. That means that your return on your ad budget is 25% of $7,000, which is $1,750. Your ad budget should be based on your return, not your spending.
So, you have $2,500 in ad spend, and your return is $1,750.
This information makes it easy to determine how many customers you can generate with $2,500 in ad spend. It's also easy to determine how many customers you can generate with $5,000 in ad spend, $10,000 in ad spend, and $15,000 in ad spend.
Now, let's take your return on ad spending down to zero. Your return on ad spend becomes 0%, and your return on ad budget becomes 100%.
7 Ways to Increase your Sales
Advertise with Local Newspapers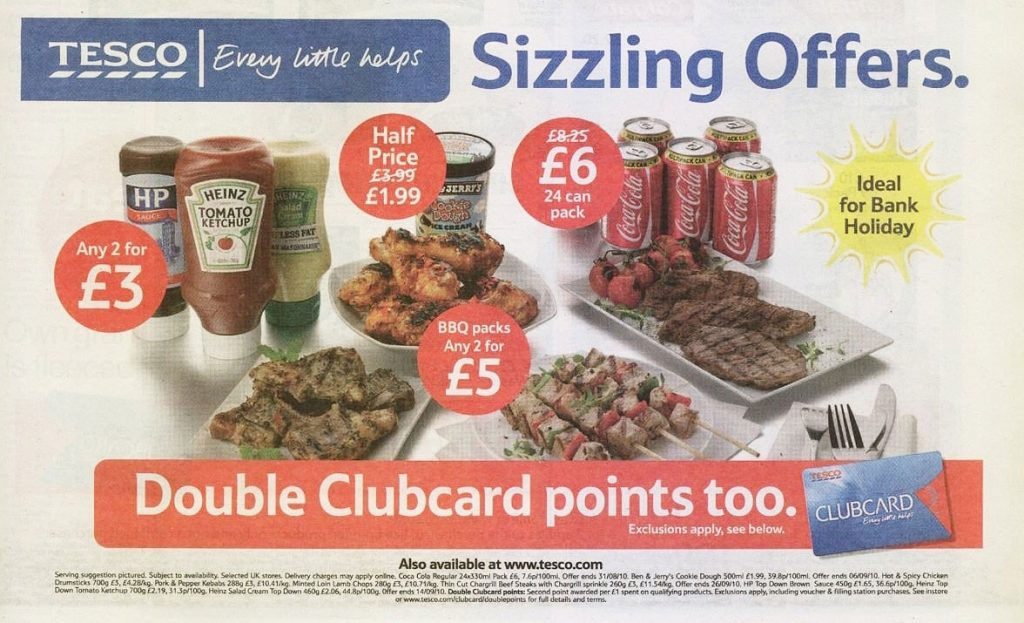 Local advertising works well in markets where people need to become more familiar with brands. However, advertising in major publications like USA Today or the New York Times could be considered irrelevant in highly-branded markets.
In addition, reaching a large audience can be much less expensive than targeting a local audience.
In markets where it's easy to reach a national audience, a newspaper ad's advantage is that it can be seen in several local newspapers and national publications. In this case, it makes sense to advertise in multiple publications since the national audience is larger than the local audience.
How Can Retail Brands Reach a National Audience?
Retail brands can reach a national audience through the internet, television, and radio. However, the effectiveness of each medium depends on your marketing plan and the target audience.
One option is to advertise directly in national publications. This strategy requires significant resources and is unlikely to work for everyone. Another option is to partner with a national publication. In this scenario, a smaller retail brand will advertise in the partner's publication. For example, a retailer might advertise in a magazine owned by The Wall Street Journal or a newspaper owned by The Washington Post.
As long as your media buys are practical, these partnerships can significantly expand your reach.
Where Do Local Newspapers Fit In?
In most markets, newspapers are still the primary local news and information source. People rely on local newspapers for their local news, as well as to read classified ads and check the weather.
If your company sells a product or service that is likely to sell in a local area, you'll find local media an effective channel. Your message gets delivered to the right audience when you advertise in the right place.
In this case, it makes sense to advertise in multiple publications since the national audience is larger than the local audience.
Why Does Local Newspaper Advertising Work?
Local newspapers serve two roles:
They serve as the first line of contact for the local market.
They publish advertisements that target the local market.
When advertising in a local newspaper, you reach the audience that matters the most.
Do I Need to Advertise in Local Newspapers?
Many retailers think they need to advertise in local papers, and many retailers spend money on advertising in local papers. Many local papers carry advertisements from local businesses, but most don't.
Your competitors likely are, even if you're not running a direct response campaign. In these situations, local newspapers may be your most effective channel.
The local newspaper is often the best channel for you, especially if you're trying to reach the right customer in the right place.
Are There Any Downsides to Local Newspaper Advertising?
One of the most significant drawbacks of advertising in local newspapers is that it's relatively expensive. However, other options can help offset that expense.
First, try advertising in national papers. They're more affordable than local papers and an excellent choice for advertisers in markets where it's hard to reach a national audience.
Second, consider partnering with a local paper. A local publication focusing on your industry may be an excellent choice for your advertising needs. In this case, you'll be able to reach a national audience while reaching the same audience as your local competitors.
Advertise on TV
Companies invest in TV advertising because it's cost-effective. This means they pay your attention at the same rate as any other marketing channel. However, TV advertising is still much more effective than other channels. Why? Because TV ads reach more people at the same price.
You may not realise this, but TV commercials influence our buying decisions. A recent study found that watching a 30-second commercial on television increases a consumer's probability of purchasing a product by 20%.
So, why do companies advertise on TV? Here's the main reason: TV ads are much more cost effective than advertising in newspapers, magazines, online, or radio. A typical newspaper ad costs anywhere from $1,000 to $2,500 per month to place, depending on your demographic. Newspapers receive limited attention, and many readers will never see the ad. Magazines, likewise, require large budgets, and advertising rates are often prohibitively expensive. Radio, too, is an expensive medium that attracts limited listeners.
TV, however, provides an affordable option that allows companies to reach a broad audience. You don't need much money to advertise on TV. You can even do a 10-minute spot for less than $10,000. It's a fraction of the cost of running a print ad.
What Does Advertising on TV Cost?
Television advertising costs vary widely. Some brands advertise for hundreds of thousands of dollars on one television show. Others spend thousands of dollars on a 30-second commercial.
For example, a brand may pay between $2 million and $5 million to run a 30-second spot during the Super Bowl. That's the most popular game of the year, where 50 per cent of the US population watches the ads.
The average cost of a 30-second spot during the Super Bowl is $5-$6 million. If you're curious about how much your company might spend on TV advertising, it's a good idea to know the market. According to Nielsen, the average company spends $11.33 per thousand impressions for TV ads.
That means the average company spends about $11,300 to advertise on TV for every 1,000 impressions. However, that number varies significantly, with some companies spending less than $6,000 and others more than $50,000.
Why Does TV Advertising Work?
Television ads reach a broader audience than other channels. Unlike radio and the internet, the largest TV networks reach all households in a given market.
If your company wants to reach the entire country, it's critical to advertising on TV. Nearly 100% of the homes in the US are within range of a TV station, while only 25% of Americans have access to the internet.
With such a broad audience, you're more likely to get your message heard. And if your ad is well-placed, you'll be noticed by many viewers, boosting your return on investment.
Does Your Company Need TV Advertising?
There's no question that TV advertising works. But it's important to consider your goals before investing in a TV campaign.
If you're looking for immediate results, there may be better options than the TV. While a 30-second spot is enough to attract people's attention, it only provides short-term results. This is one of the reasons why companies spend so much money on TV.
In addition, you may not want to invest a significant amount of time or money on a TV ad that doesn't resonate with your brand. The problem with TV is that it's a one-time investment. It requires work to prepare and promote, but it doesn't continue to bring in new customers over the long term.
What's more, TV is a highly competitive medium. A single company may advertise on TV, competing with many similar products and services.
So, is your business ready for a TV ad campaign? Before you decide, consider these questions:
Do you have a clear message that you want to convey?
Do you have the budget to invest in a TV ad?
Can you create the content needed to create a TV ad?
Do you have the resources available to place your ad?
How will your company benefit from a TV ad?
Advertise On Radio
It's sometimes about something other than the product or the price. Radio advertising can be a highly effective form of marketing if it's done right. Radio ads can offer more of an emotional connection with your audience. Consumers like to hear stories about real people experiencing the products they're being sold, and radio ads create that opportunity.
According to the Radio Advertising Bureau, radio advertising is today's second most-consumed medium. It's also the fastest-growing medium, with a growth rate of 11% for the last five years.
Radio ads are a powerful marketing tool because they reach a vast audience – and radio is still one of the top three most popular ways for consumers to hear commercials. But the popularity of radio advertising also makes it tricky to get heard over all the other noise in the market. That's why radio advertising agencies are hiring digital experts to take advantage of the latest technologies to help brands build stronger consumer relationships.
The radio landscape has changed. Consumers expect a seamless shopping experience from every website, app, and device, and they are using multiple devices at once. So how can you stand out in the crowded field of marketers trying to win them over?
One proven method is to build a strong relationship with the consumer on their preferred platform. According to an American Express survey, 80% of consumers prefer brands that advertise via mobile or social media. By focusing on the consumer's preferred platform, you'll reach them where they're most engaged.
When it comes to digital advertising, there's no one-size-fits-all. It will help if you adapt your strategies to fit your company's needs and budget and ensure that your brand consistently communicates with the same person every time.
When working on the radio, you need to think about what kind of message you want to deliver to the listener and then work backwards to figure out what technology is best. The next step is to analyse what kind of radio listeners your company's target audience listens to and use that information to decide on the right approach.
For example, if your target market listens mostly to news stations, you should focus on local radio. Consider national radio if your target market is more likely to listen to pop music.
Advertise Online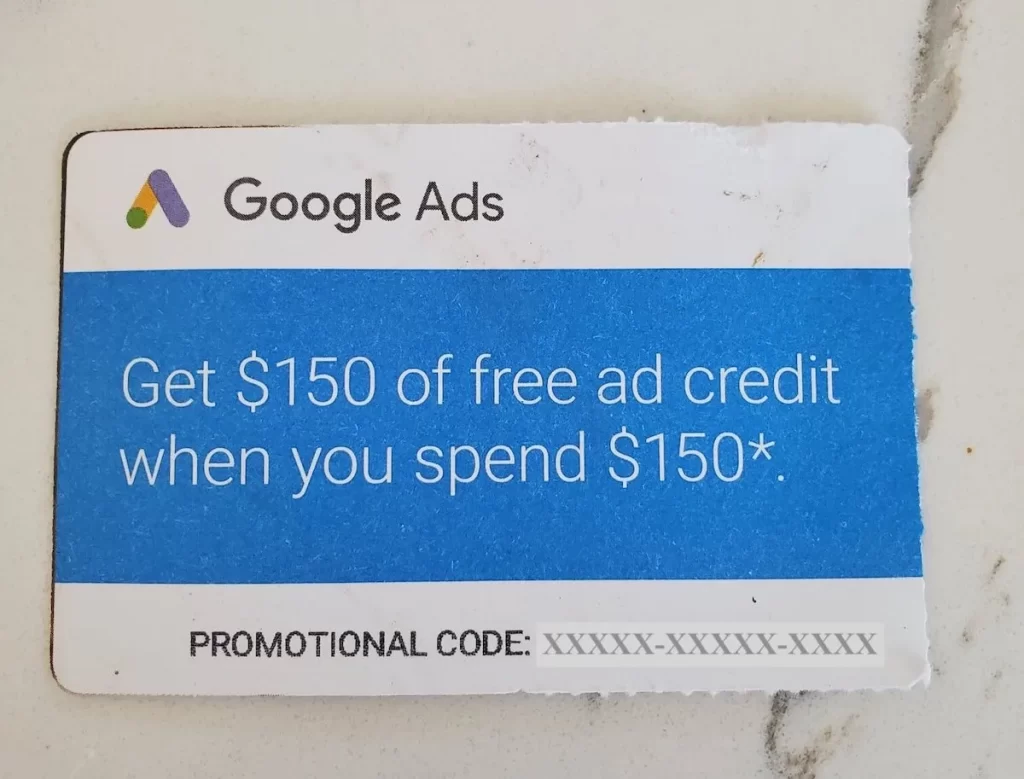 Online retail sales are growing fast and now make up more than 50% of all sales. Consumers love shopping on the internet and prefer it to shop in stores. The average order size is much bigger, too, with items ranging from $35 to $150.
Retailers are trying to stay competitive by providing more convenient and less expensive shopping options. But they've also recognised that e-commerce is often a win-win for buyers and sellers.
Buying online allows customers to avoid lines, crowds, and parking costs. And sellers reach a much larger audience than they would if they had to depend on local retailers.
Online retailers also provide convenient shipping options with free and hassle-free returns. Customers can shop anytime, anywhere, and the online experience is virtually limitless.
What's the Future of Retail?
The future of retail is changing rapidly, and online retailers are leading the way. In 2022, almost 70% of Americans shopped online, and that number is only growing.
And with more consumers opting to buy online, brick-and-mortar retail is going through a slow transformation. This year alone, more than 60% of US department store closures will be converted to online outlets.
As brick-and-mortar retailers go, so goes the market. So what does this mean for brands and retailers? In an era of big data and analytics, retailers need to be more effective at connecting with customers and getting them to shop for their products.
How do online retailers do it?
By offering personalised recommendations based on customer preferences and purchasing behaviour. And while that sounds simple, retailers must consider many variables to make sure recommendations are accurate.
Recommendations need to be relevant, timely, and accurate.
And consumers should know how the retailer makes that recommendation. For example, if a consumer is shopping for clothes, it might make sense to recommend trying on items they like. But when it comes to shoes, it's different.
If a retailer recommends a pair of sneakers, it needs to tell the consumer which brand, style, and size to buy. Otherwise, the recommendation is worthless.
But how do they do that? By using advanced technologies such as machine learning and artificial intelligence.
Online Recommendations Are a Win-Win
Today, retailers use customer data to understand what products consumers are looking for. They then develop products that fit the consumer's profile and create an online experience that makes it easy for consumers to buy them.
What's the end goal of that online experience? It's to convert online shoppers into buyers, which is why the recommendation is the centre of it all.
Recommendations help shoppers identify what they're looking for and take action. As a result, shoppers become loyal, repeat buyers. And that translates to more business for retailers.
While shoppers like recommendations, they also want them to be transparent and honest. That's why many retailers are incorporating customer feedback in their recommendations.
For example, Amazon uses automated chatbots and live human agents to receive consumer suggestions. They also allow consumers to rate and review their purchases, allowing the retailer to track and respond to consumer concerns.
In other words, retailers are becoming more like personal stylists. If you go to a store, you'll notice that staff members are now wearing badges that display the names of their favourite brands, just like the way that stylists recommend different clothing and accessories.
So the bottom line is that shoppers like recommendations and retailers know that shoppers like them when they make recommendations.
But there's more to it than that. Online recommendations also work.
They're effective. A recent survey found that 85% of consumers use online product reviews, and 75% trust online reviews as much as other forms of advertising.
That means that recommendations from retailers are not only practical but trusted. It's a winning combination.
But How Do You Get People to Shop Online?
As mentioned above, the future of retail is all about recommendations, and recommendations are practical. However, the best way to get people to shop online is to get them to trust and value the recommendations.
This can be challenging because online reviews can sometimes be harmful. A negative review can be a turnoff. However, negative reviews can also be helpful.
A review may indicate that a retailer needs to know the best product or offers poor customer service. Reviews can also provide helpful feedback for a retailer to improve the customer experience.
To make online shopping as trustworthy as possible, retailers are turning to social media influencers and influencer marketing.
Nowadays, people spend more time on social media than on any other platform. That's why it's so important for retailers to utilise social media influencers to help boost their credibility and build trust with consumers.
Social media influencers are experts in their fields, with millions of followers across social channels. They have trusted sources of information, and their recommendations can influence the purchasing decisions of millions.
Give Away Free Stuff
If you give away free stuff, you may get more retail traffic than you would otherwise. Studies show that up to 50% of consumers will buy a product simply because they saw it advertised for free.
To help you reach this goal, here are a few ways to give away free stuff to your audience.
Offer a promotional item for free when you sign up for your email list.
Promote a special event to your mailing list or social media.
Give away a gift or coupon code.
Have an end-of-season sale with limited quantities of your products.
Do any of these sound familiar?
You can drive people to your website, increase the size of your mailing list, grow your fan base on social media, build your email list, and sell more products, all while giving away free stuff.
But how do you make it happen? Let's take a look at one example.
How We Promote Free Stuff For Retail Advertising
Our retail shop offers free samples of our products weekly to members of our email newsletter. The freebie is a small sample of the full-sized version of our product, packaged in a reusable container. We also send out coupons via email and post them on our social media platforms, encouraging people to share the coupon on their social media pages.
We know that we'll get more traffic if we give away free stuff, so we are creative and offer something unique and exciting to our customers.
Our free sample promotion has significantly increased the size of our email list and the number of sales we generate.
Here are a few freebies we've given away over the years.
Free Shipping on Orders of $100+ (for a limited time)
$50 off your first order when you sign up for our newsletter (for a limited time)
$25 off your next order when you make a purchase (for a limited time)
Free Gift with Purchase (for a limited time)
How Does This Work for Your Business?
When you give away free stuff, you increase the likelihood that it will attract your customers to your website. In addition, the free sample gives them something to share with their friends and family.
Giveaways also create more buzz around your business, which can result in more sales. One study found that up to 50% of consumers will buy a product simply because they saw it advertised for free.
If you want to grow your business, you owe it to yourself to give away free stuff.
Offer Special Discounts
We offer retail advertising discounts for a variety of reasons. Some companies have multiple stores, and each store needs its inventory of items. We only want our customers to order what they need or go through unnecessary shipping and delivery charges. When a store has many units, it's best to order only what is needed and ship or deliver the rest of the inventory to the following location.
Retailers often want to get a larger order in for the holidays, which can often mean ordering more than they need. If that happens, they'll often wait until the end of the season to send it to their warehouse, and this could cause them to lose sales because they're out of stock. It's much more cost-effective to have the items shipped or delivered directly to the customer's location and avoid such a problem.
Retailers also don't have to worry about ordering and receiving too many items. Retailers know that once an item is ordered, it's a good idea to get it out of the warehouse as soon as possible. Sometimes retailers will order many items at the start of the year and fill in orders as needed. This means we might need to order more than we initially anticipated, leading to delivery delays.
Retailers also can handle our minimum order quantity. We don't require a minimum order before we begin to ship to the retailer, so they can order as much or as little as they like.
When it comes to our promotional pricing, we always offer a discount. We want to ensure that our retail customers have more to choose from, and when we offer a discount, we're allowing them to buy more and save money. We also offer additional discounts to help retailers reach their business goals.
Retailers often ask for special pricing in exchange for advertising and promotional activities, but we are careful to give these discounts in various ways. For example, we don't discount retailers who sign up for a new service or offer a promotional code in return for advertising. It's better to offer a discount on a product that's selling well rather than a discount on something that isn't selling well.
Have Loyalty Programs
Retail advertising is a complex business. Not only do you have to decide what product or service to sell, but you have to plan for the cost of the advertising campaign and the amount of exposure you hope to achieve. Loyalty programs can give you a competitive advantage over other retailers by incentivising customers to return.
Understanding the value of a loyalty program to your business is essential. In a recent survey conducted by the National Retail Federation (NRF), respondents said they were satisfied with the value they received from their current loyalty program. Still, nearly half of them had plans to switch loyalty programs.
Why Are Retailers Turning to Loyalty Programs?
A loyalty program can be a valuable tool in an advertiser's arsenal. Retailers who understand the value of a well-designed program can gain loyal customers eager to share their brand's benefits with friends and family. A well-designed program also helps retailers measure the effectiveness of their ad campaigns and the impact that marketing efforts have on customer behaviour.
Retailers know that loyal customers are essential for growth. But with rising costs and an increasingly competitive market, it can be challenging to attract and keep loyal customers. That's where a loyalty program comes in.
The average American household spends $18,000 per year on products and services. In fact, in 2021, we spent more money on non-essentials than on necessities. And that trend isn't slowing down. People are expected to spend more than $1 trillion on non-essentials by 2025.
Retailers are seeing a steady increase in the number of shoppers that are abandoning their loyalty programs. According to the NRF survey, fewer than 40% of consumers say they are "delighted" with the value they receive from their current loyalty program.
So why is that happening? The program likely needs to make it easier to redeem points. It can also be confusing to calculate the exact value of a reward. Plus, many programs must be more flexible in responding to individual circumstances.
What are some ways you can increase the value of your loyalty program?
Design your program around the customer's experience. This means offering the customer various ways to earn and redeem rewards.
Encourage the customer to spread the word. People who strongly connect to a brand are more likely to recommend it to others.
Provide the customer with a consistent experience. People who have a positive experience are more likely to become repeat customers.
Reduce the overall redemption threshold. Shoppers are less inclined to redeem rewards when the threshold is high. Lower the threshold, and more people are likely to earn rewards.
Remember to include the non-customers in your program. You want to reward everyone that contributes to your bottom line. Don't forget that the shopper is your greatest asset, so be sure to include them in your loyalty program.
How Does a Loyalty Program Help Retailers?
Loyalty programs can generate repeat business, which is vital for retailers that want to grow. In the NRF survey, more than half of all respondents said they planned to implement a loyalty program in the next 12 months.
Retailers also benefit from customer retention. The NRF survey found that 87% of respondents were very satisfied or somewhat satisfied with the value of their current loyalty program. Considering that more than 40% of those surveyed plan to leave their loyalty program indicates that they are satisfied with it.
Retailers with a well-designed loyalty program are more likely to experience increased customer satisfaction, better conversion rates, and higher ROI on their marketing efforts.
Conclusion
Retail advertising is one of the best ways to market your products. It's easy, it's cost-effective, and it works. It's also one of the most rewarding ways to generate sales.
To start with retail advertising, you'll need to identify your target audience and determine what products appeal to them.
Next, you'll need to select a method of advertising that matches your goals. Then you can begin promoting your products to drive customers to your store.
Want to learn more about how to use Retail Advertising to Grow Your Business? Subscribe to the free newsletter below.