Rebranding Exercise: How to Include Customer Feedback
Rebranding your business is a leap of faith. 
Push things too far, and you could end up undoing all that hard work you spent getting existing customers on board with your brand's current reputation. 
On the other hand, making minor adjustments could make no impact.
In today's increasingly online world, the look and reputation of your brand as perceived by customers is critical – getting it right can mean the difference between the ultimate success or failure of your business. 
This guide will explore how to conduct an effective rebranding exercise by considering customer feedback.
Why Customer Perceptions Are Important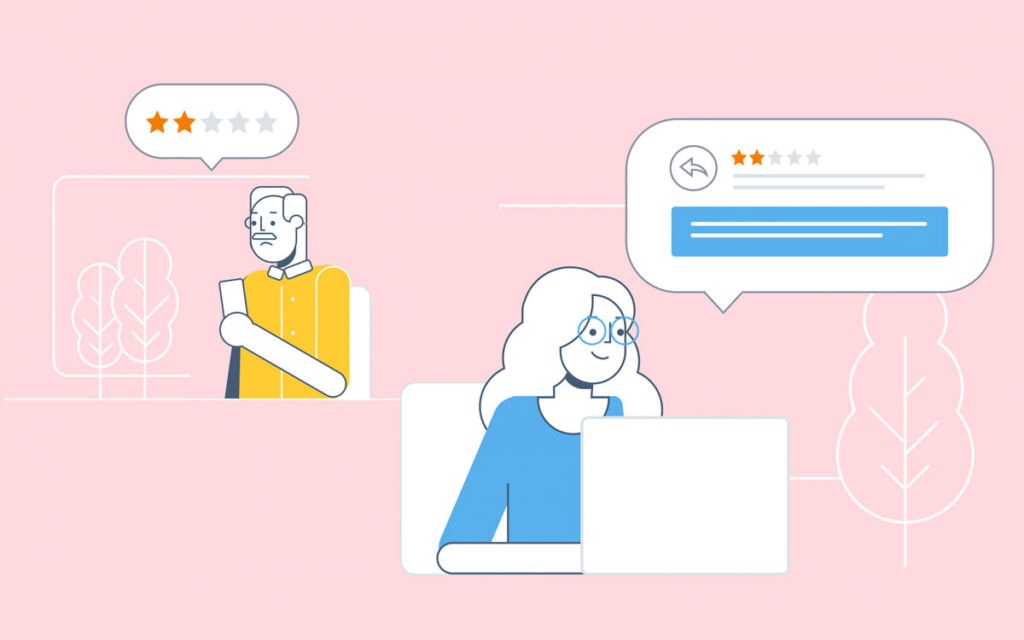 Just for a moment, imagine yourself as a customer looking at your brand. 
How does it make you feel? What emotions does it conjure, and most importantly, what does it make you think of?
A company with a good branding strategy gets the basics right – it quickly and simply communicates what it's about and what it does. 
Coherent messaging that appeals to the target audience creates a desire to purchase from the company. 
If the experience of purchasing a product or service is satisfactory, the customer will trust the company.
A brand that people can trust will inspire loyalty. A new customer might even recommend the company to their friends and family. That can result in a cycle of positive growth.
Sounds good, right?
In essence, customer perceptions mean everything to your brand. 
If you're failing your customers somehow, it might be time for a rebrand. Your rebrand is an opportunity to establish that positive emotional connection.
That makes the rebranding exercise a critically important one if needed. Rebranding entails much work. 
You might have to hire people for the entire process and use a schedule maker to assign tasks and set deadlines. 
But once the process is complete, it can take your company to greater heights.
That said, what are the fundamentals of a rebranding exercise?
Fundamentals of Rebranding
Rebranding encompasses two main branches – branding and brand identity. 
Both are sometimes used interchangeably, but there are significant differences. Let's look at those in this section.
Branding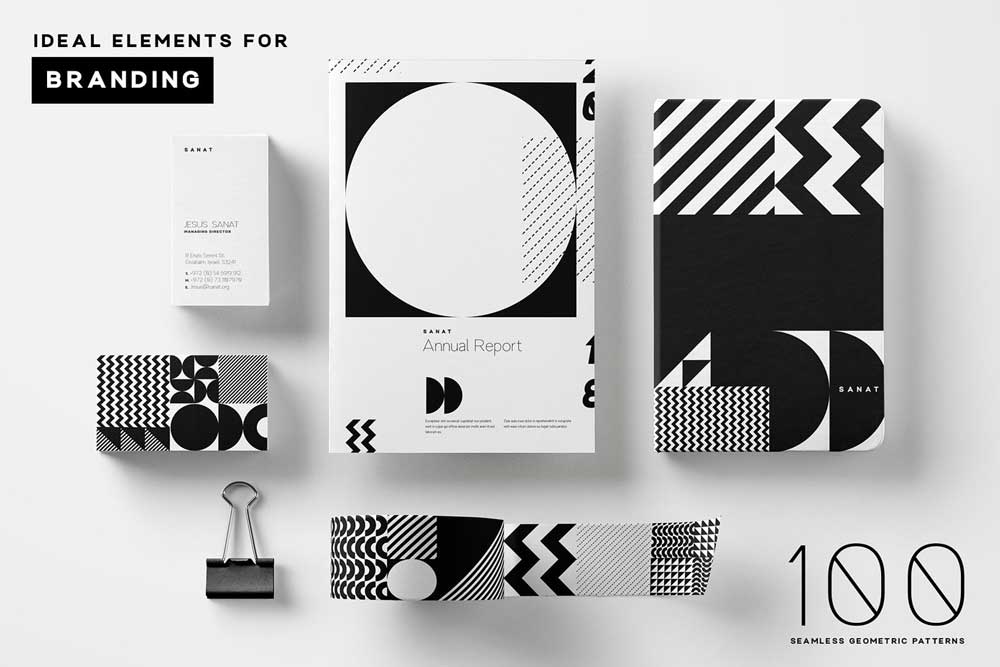 Branding covers every touchpoint a person has when coming into contact with your company. 
The brand experience covers what they think of your marketing material through to the experience of purchasing your product or service.
Your branding needs to have a coherent thread that runs through the whole strategy.
For example, you expect a luxury ice cream brand to have great marketing material, beautiful packaging, and taste. 
Those are the customer expectations. If you fail to hit those expectations, you'll face problems.
Positioning plays a vital role in branding as well. 
Something as simple as a tone of voice can sometimes be all that's necessary to make your brand stand out from the crowd and succeed.
A great example is the company "dbrand", which makes skins for mobile phones, laptops, and games consoles. Their tone of voice is often purposefully sarcastic and revels in deliberate customer rebuttal. 
There's an excellent article that covers this topic in more detail here.
That brand voice helps the company stand out in a crowded niche. The brand voice appeals to their target market. The result is a cult following on Twitter, where the company has 1.4 million followers.
The company AppSumo has taken a similar approach. They have a distinctive brand voice, and it's attracted the company to a legion of fans.
Brand Identity
Brand identity is just as important as branding. 
It encompasses several vital factors, such as the visible elements of your brand and ultimately what the customer sees on the outside, looking in. 
It's the visual execution of your brand strategy. 
In other words, if branding is the process, brand identity is the result. 
Brand identity also incorporates several key elements, including:
Your brand's reputation
A good sense of humour
Your brand's actions
Positioning
A sense of personality
Your brand's values
Your brand identity will play a significant role in the success of your business. 
It's something we touched on briefly in the earlier section where we discussed Dbrand and AppSumo.
Both AppSumo and Dbrand focused on building a distinctive brand identity. 
That's important in a niche where competitors can easily imitate your business model, and there is little differentiation between products – for example, selling iPhone covers.
Reasons for Rebranding
Let's talk about rebranding. 
There are many reasons you might opt to go through rebranding. 
In the following few paragraphs, you'll learn why you might need a rebrand and gain insights from some of the biggest companies that successfully implemented a rebranding strategy.
Changing Preferences & Attitudes
A rebranding exercise can breathe new life into a company. 
The rebranding exercise might need to reflect changes over time due to the gradual shift in attitudes, ideas, and preferences.
One of the best examples is that of the UK clothing brand Burberry. The company was founded in 1856 and had a rich history as a fashionable brand. However, by the late 1990s, Burberry was developing a severe image problem. 
The once respectable clothing company was becoming associated with gang culture. 
In 2004, things got even worse on the PR front. A pub in Leicester decided to ban anyone entering their premises wearing any Burberry clothing due to the negative brand association.
Burberry needed a rebrand.
New creative director Christopher Bailey ensured sweeping changes to the brand. 
Clothing lines were improved with help from Kate Moss and Emma Watson, while the designs themselves were overhauled and brought into the 21st century. 
Burberry went from 'gang wear' to 'luxury wear' in just a few years. The company now enjoys a spot at the top table of designer British clothing brands. 
Meeting The Needs Of Emerging Markets
A change of market can cause a lot more upheaval to a brand than you may think.
For example, entering a new market can be difficult. 
Companies often require a significant amount of rebranding, and a change in positioning, to succeed. 
The supermarket brand Aldi can be used to illustrate this point. 
Aldi is a supermarket chain that was founded in Germany. Thanks to savvy cost-cutting measures that resulted in rock bottom prices for its customers, it became a huge success. 
As a supermarket, it offered a no-frills service that people accepted in return for excellent value goods.
The decision to enter the UK market seemed a good one, but Aldi initially struggled. Shoppers were not used to such a paired back approach in terms of the look and feel of the store (compared to well-established rivals such as Sainsbury's and Tesco). 
Many dismissed the company as a budget supermarket offering low-quality products.
Realising their error, Aldi decided to keep the cost-cutting measures. However, they overhauled the look of their stores and made a point of promoting 'Britishness'.
For example, meat sold in the store was now sourced from British farms where possible, and Union Jack flags began to adorn their posters and signage throughout their stores. 
It also began sponsoring Team GB, the British Olympics team. Marketing Week explains this marketing strategy in more detail.
They adapted their brand to the British market and established trust with their customers. 
The result of this rebranding exercise was a massive upturn in sales. Aldi is now the UK's fifth-largest retailer. Not bad for an overseas brand that got off to a rocky start. 
Repairing a Damaged Reputation
Sometimes, change is critical to the survival of a brand when things go drastically wrong. 
A solid example to use from the UK is The Co-operative Group. 
Back in 2013, the Co-op was in big trouble. From a leadership point of view, the company's chairman was caught up in a massive scandal involving sex, drugs, and religion. 
This event quickly spread distrust and caused severe harm to the integrity of a historical brand that relied heavily on the loyalty of its customers.
On top of these leadership issues, a hole of over £1 billion was discovered in its financial accounts. The change was necessary to save the reputation and perhaps even ensure the survival of the business. 
A logo redesign brought the company into more modern times. A new customer service scheme rewarded customers by giving them 5% off future purchases when they bought Co-Op brand products. 
How to Leverage Customer Insights for Rebranding
Don't worry. You shouldn't have to do all the hard work in a rebranding exercise. Merely observing customer insights can lead you down the path to a process that hits the mark. 
Here's how to leverage customer insights for your rebranding exercise:
Understand Your Customers
Surveys are excellent sources of info about your customers. People often speak from the heart, giving honest assessments of how they view your current brand and what changes they want to see. 
You can use surveys in conjunction with interviews and insights from focus groups.
It would help if you gathered as much insight as possible regarding how people perceive your brand.
Don't forget – you're not just looking for what sweeping changes to make. You're also looking to keep and improve upon what you're already doing well. 
Perhaps your brand already has an edge on the competition through a USP, and customers will often acknowledge why they like it.
Capitalise on what your branding already does well, and shore up on areas where it falls short. So, be mindful of what your customers want to change and what they don't want to change. 
Establish Pain Points
Understanding where your brand is failing will sting (at first, at least). Ultimately, understanding these issues and implementing suitable remedies will lead to critical improvements to your brand.
Please note what customers dislike, what they complain about, and suggest what needs changing.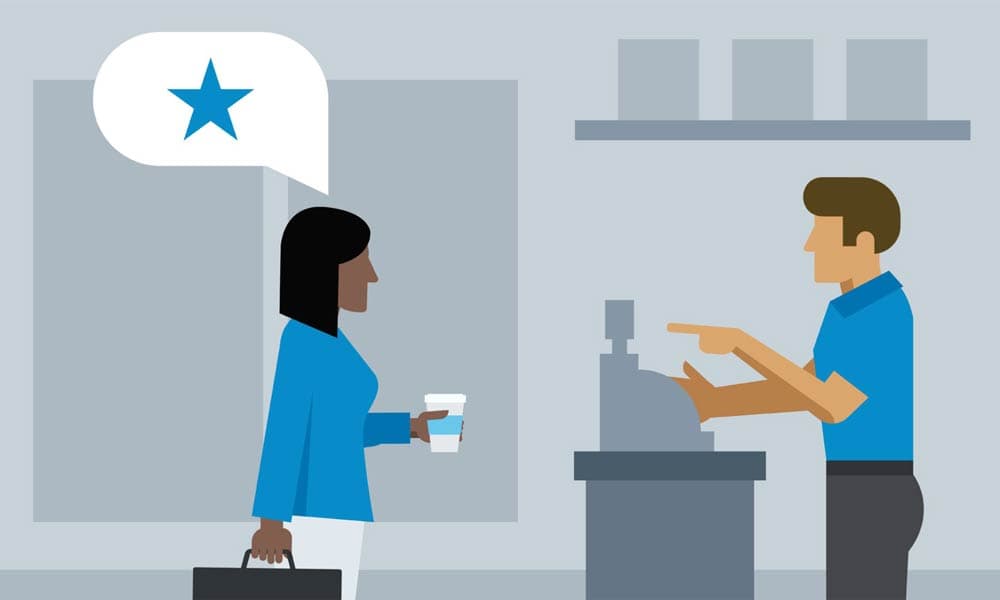 Generally speaking, you should be able to identify one or several of these following 'pain points' once you've gathered the results of your survey:
Customers are calling out for a new product or solution to an existing problem.
A shift in what customers want from your brand – this can happen as feelings and attitudes change over time, and you must be aware of this. Move with the times! An example of this is when Thomson decided to rebrand to TUI to attract more international customers.
A call for better customer service. 
Damage to your reputation can also force a change in branding. We shared an example earlier when discussing Co-Op and 
Nobody enjoys negative feedback. However, the fact that you receive negative feedback means there is an issue you need to address. 
If you want to grow your business, it's vital to address customer complaints and negative perceptions meaningfully. 
Put Your New Brand to the Test
Okay, so you've done the market research – now it's time to implement your strategy!
Think of this stage as a bit of an experimentation period. Your goal is to try out new strategies and ideas before putting them permanently into place.
All this is best conducted through another survey – a 'brand effectiveness survey'. It's a bit like a focus group used to test out a new product that's about to hit the market.
A brand effectiveness survey is a chance to get valuable feedback before you implement remedies. Use this survey as a guide to perfecting your rebranding exercise. 
Take the time to listen and reflect on what people have to say. It's essential! 
Bottom Line 
Change doesn't always feel like the right thing to do. It's human nature to avoid taking risks, but when it comes to rebranding, making that leap of faith could well be the best decision you've ever made. 
A rebranding exercise, however, isn't straightforward. It also doesn't come cheap. But investing time, effort, and money into quality customer surveys can give you the tools you need to successfully change the image and culture of your brand for the better. 
Making those positive changes and taking on board what your customers want is critical to your brand's future success. 
Remember these key points about both branding and brand identity. Do your research, heed the advice and be brave. You'll be well on your way to steering your ship back on course. 
Author Bio: Owen Jones is the Senior Content Marketer at ZoomShift, an online schedule maker app. He is an experienced SaaS marketer specialising in content marketing, CRO, and FB advertising. He likes to share his knowledge with others to help them increase results.