10 Prepress Printing Tips for Graphic Designers
Graphic designers who create work which ultimately ends up being printed will already know well the panic that arises around the deadlines.
It doesn't matter how prepared and focused you are in the planning or execution stage, sorting out the myriad of technical requirements and other tasks that have to be completed for printing can be an absolute nightmare.
What is more, the final stages leading up to the printing are actually some of the most important.
It is a horrible feeling putting in so much effort only to have the final product come out not looking exactly how you had envisioned it to look.
If you make mistakes or proof check sloppily in your final steps towards submitting your work it can end up costing you money, time and even your reputation as a designer.
So, with that in mind, going about the end of your design process with care should be handled with as much vigour and energy as your initial artistic impulses.
To help you achieve the goal of clean, professional, fruitful work, here are ten tips for how to prepare yourself in the prepress printing part of your process.
Timing, Timing, Timing
Graphic designers usually work to deadlines.
So, in all likelihood, you will be working towards a goal set by your employer or client who will, likely, have some particular thoughts on when you should be completing various aspects to your project.
It is INCREDIBLY easy to mis-estimate how much time you will need at the back end of your project.
All of your milestones should be set in place with the exact timings of your prepress printing process set in stone from the get-go.
This can seem a little pedantic, but when the potential cost is delaying a client, damaging your business relationship and costing them money because of your inattentiveness and lack of preparation, it's better to be a little bit particular about the timing.
Resolution
Design work which will ultimately find its home on the internet (which accounts for a significant amount of design work completed these days) can give a false sense of security surrounding the issue of resolution.
When you are designing for print, it becomes crucial that your designs have the correct resolution and with print, the proper resolution is the highest.
Designs can come out looking muddy and smudged if you adhere to the preparation that you might use for a website.
Maximise your dots per inch and shoot for a resolution that will come out looking crisp even when printed.
Proof Read/Check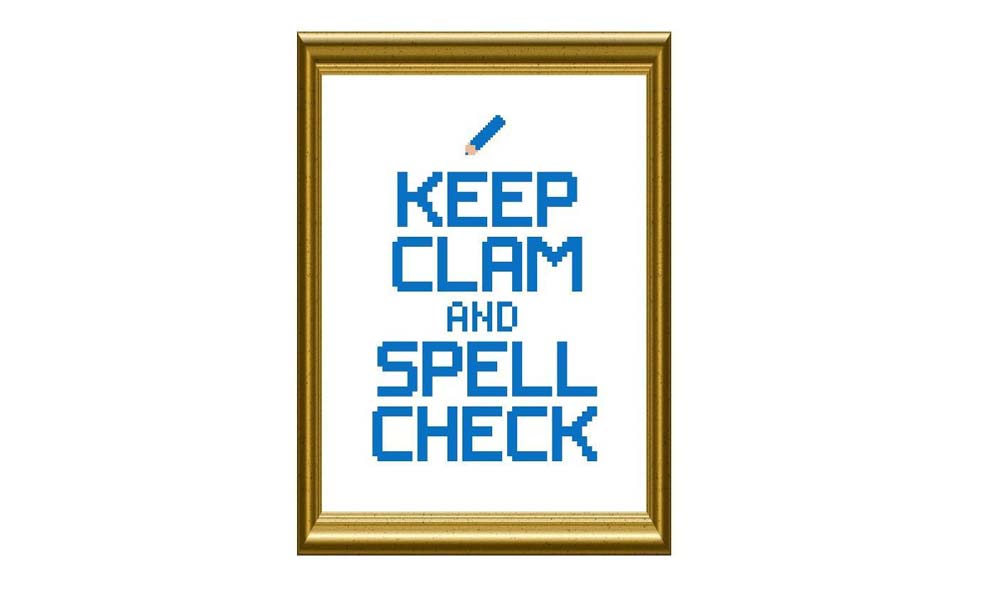 Not to be to quotidian with this advice but, you have to check your work before you submit it.
You are probably sitting there thinking to yourself that this is an exceptionally obvious tip.
However, the culture of reviewability which enshrouds (thank goodness) the internet is so pervasive that the idea of 'finished work' is somewhat out of vogue in all fields.
In print design, much like film photography, the moment when you open a box of prints and realise that an apostrophe has gone rogue in the text in your design is a categorically appalling moment.
To avoid this, you need to double check that you have dotted the I's and crossed the T's.
Scrap that – you need to quadruple check.
It can fell a project for mistakes to be made after designs have been sent off so save yourself the heartache.
Handle Your File Size Correctly
File size can be low on your order of priorities as a designer, but you can find yourself in hot water if proper respect isn't paid to the tricky nature of digital design files which need to become printed design.
Firstly, resolution and scale are difficult areas.
If you need files to be turned into enormous signs or posters, you have to address the scaling up scaling down factor, and you have to make it clear to the printer what you've done so they know what they should do.
Secondly, concerning digital transfers, we come back to the timing issue.
File upload and transfer can be a pain at the best of times, but you have to make sure you have allotted enough time to deal with the transfers to meet your deadlines.
You also have to make sure you've secured an excellent service through which you will conduct your transfers.
Attaching something to an email quite often is not enough.
Bleeding
Bleeding is an unfortunate reality of printing.
However, it's also one of those things that adds some analogue charm to it, comparable to the impurities involved in the process of developing film.
As a diligent designer, you have a responsibility to take command of the potential alterations that are involved in the printing process.
Moreover, in the end, it'll lead to a much better project, in better time and closer to how you envisioned it in your process.
Create your own bleed parameters ahead of time, leaving space for the inks to settle out a little.
Your printer will thank you for your diligence and for being a designer who understands how to prepare for the printing process.
CMYK VS RGB
These two approaches to colour have significant differences when it comes to creating content for the printing process specifically.
CMYK is always preferable to RGB.
RGB is a comprehensive colour spectrum which means that post-printing, you might find that you've got some dull or inaccurate colour representation when compared to your original work.
CMYK, on the other hand, has a much more specific colour spectrum which will leave all of your coloured work looking exactly how you want even after the process of getting your work printed.
If at all possible, you ought to begin your work in the CMYK channel so that you know what will be attainable when it comes to your final print job.
Print Out A Practice Run
Ok, you can't imitate the intricacies of the real print that you are going to get done but printing out a version can have several benefits to it.
Firstly, you get a chance to see your work off the computer screen you work on.
Bringing it into the three-dimensional world like that can offer you a fresh perspective and inform any edits.
Secondly, you can give that proof, if you are happy with it, to your designer.
This not only shows them what you like and how you ideally want it to look, but it also puts the onus on them to try and produce work that matches your standards.
Fonts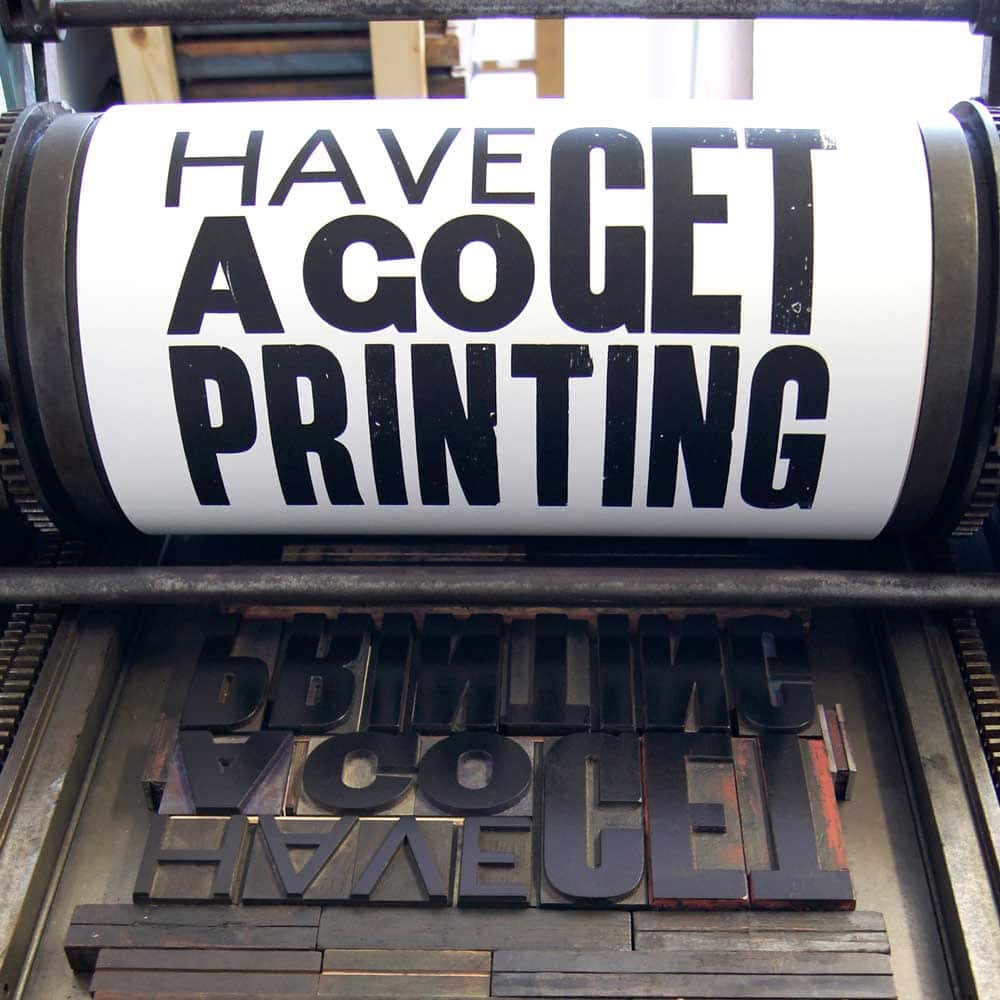 As a designer, fonts will be a massive part of your arsenal on a lot of different types of jobs.
You will probably have invested time and maybe money into acquiring font packs to give yourself the best possible chance of capturing those specific and unique results that you want to be able to provide to your clients.
Printers, on the other hand, are not likely to be as invested in the fonts game as you are as a designer.
With that being said, you have a responsibility to ensure that you are either using common enough fonts that there can be an expectation that your printer will have the correct fonts to match your designers or you need to embed your fonts in the project files so that they are readily available.
Don't just wait until it's too late and find that an inadequate replacement has been used.
Stay Consistent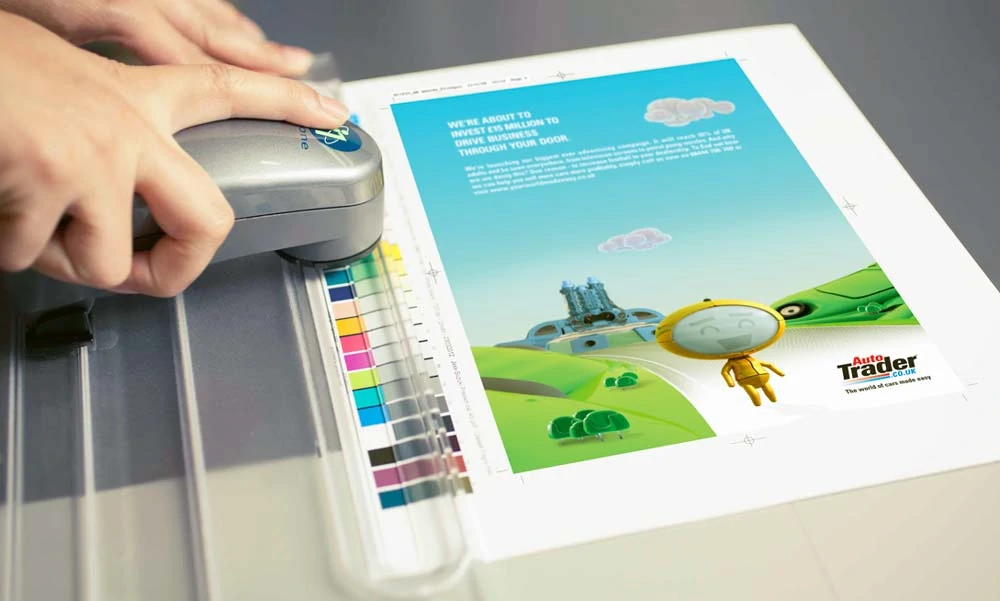 High-quality design packages will always have a focus on keeping their work consistent when it arrives at the printer.
This means keeping margins consistent, colours precise, edits which flow through the whole file not just one part etc.
A printer will print what you give them so confirm that you are consistent ahead of time.
Communicate With Your Client
Unless it's your project, the likelihood is that you are going to be answering to a superior for how the final work looks when it comes down to it.
So, it is going to be vital that you have cleared your work with whoever is hiring you before it gets set down in stone (or rather, in ink).
Clients also need to understand what the print process involves so that if there are any issues with what will change between the design and the final product they can be addressed before the client opens up their product and is confused why everything looks so different.
Conclusion
So, after going through all of these prepress tips, you realise how important preparing for the final printing is and how much a printer depends on you as designer understanding what you are doing.
They won't apologise for sending you back something you don't like if it's just because you don't understand printing.
However, proof your work, communicate clearly and have reasonable expectations, and you're well on your way to having a product which you are pleased with.
Author Bio: Grace Carter is an academic writer at Custom Essay and Dissertation Help services. She helps students with essays and research papers, teaches self-editing and presentation skills.