How to Build a Pinterest Marketing Strategy
Are you trying to find the right marketing strategy for your business? Is Pinterest something that you've considered for your company? Are you curious if investing in Pinterest Marketing is worth it?
Pinterest is a visual search engine boasting more than 400 million monthly active users. For many companies, it's an attractive platform where they can market their business, considering its vast potential to drive traffic and increase sales. 
With such an enormous user base, Pinterest can be a great marketing tool for your business—if you use the right strategy.
But before you jump on the Pinterest bandwagon, it's essential to evaluate how your company can use the platform to get the best results. 
Pinterest Marketing 101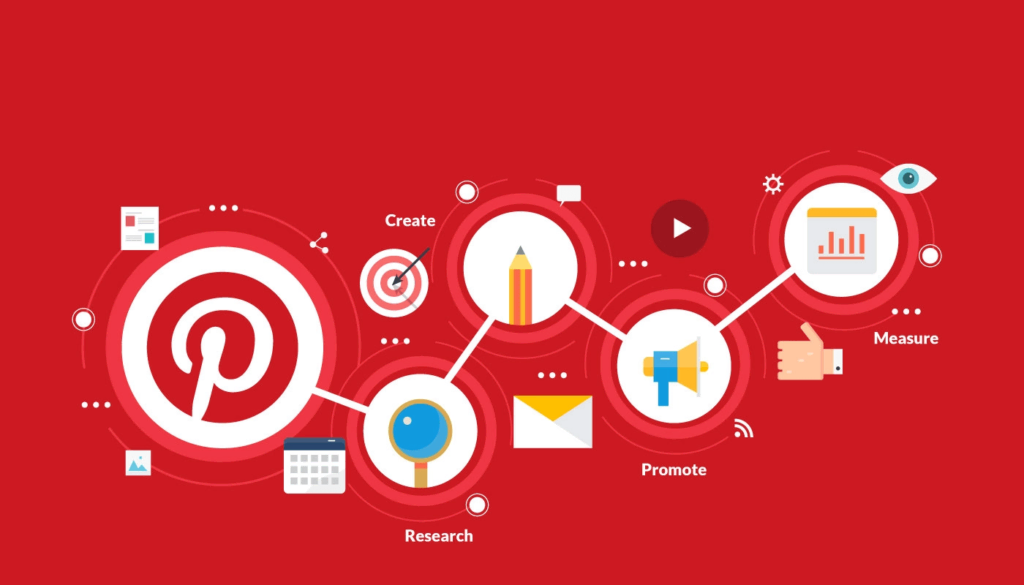 The first step in evaluating if Pinterest is right for you is understanding what makes this platform special.
It's essential to recognise that Pinterest is not really social media; it's a visual search engine. 
This means that you need first to have attractive images and videos and optimise those visuals with the right keyword strategy. Approximately 478 million people use Pinterest every month to find ideas and inspire their next purchase. 
The beauty of Pinterest is that people are looking for a specific product or solution to their problems. They're browsing and pinning what they like on different boards. 
They're saving ideas and inspiration so they can go back and look more deeply into what they find.
About 85% of Pinners say Pinterest is where they go to start a new project.
Think about this from a brand's perspective: If you offer people what they're looking for and provide them with the solution, they will become your clients.
They just care about finding what it is they're looking for. And if you can provide that, you can begin to nurture a new relationship with a potential lead.
The difference between Pinterest and Social Media platforms is that 97% of searches on Pinterest are unbranded. This means that pinners don't care about who you are and your brand name. The number of your followers doesn't matter in this case. 
In other words, Pinterest is the only platform where you can still be found organically. So, if you're looking for a social media platform where you can grow organically and have a smaller advertising budget, then Pinterest is worth considering.
Pinterest is excellent for reaching different types of customers based on their interests. The search function allows users to find what they want more quickly than on other social media platforms. 
People who love cooking might like flipping through recipes, while someone interested in fashion will enjoy browsing through fashion-related pins. 
Even ads on Pinterest look like the usual organic pins so that the scrolling experience is not disturbed by paid ads. 
Now that you know what to expect if you start marketing your business on Pinterest let's determine if it's the right fit for your audience. 
Should You Be On Pinterest?
So—how do you decide if Pinterest is right for you? Begin by answering a straightforward question: do you have a website or blog?
Companies shouldn't even think of Pinterest marketing if they don't have a website.
Why? Because the primary goal of Pinterest Marketing is to send traffic to your website and generate leads and sales. There is no point in randomly pinning on boards without redirecting your pinners to take action on your website.
If you have an e-commerce website or blog, there are a couple of ways to ensure that Pinterest will be a good fit for your business.
You Need New Customers & Leads
Pinterest Marketing is a great way to get valuable new customers and leads. It's not just about pins—it's the result that matters most: sales. 
Pinterest can help you reach people who have never heard of your business. You may be surprised at how many potential new clients find you through Pinterest every day!
People are looking specifically for products or services that solve their problems (i.e., finding an organic mattress or a content marketing course). 
If they find what they're searching for and it happens to be from your brand or product line, then this means that they will eventually buy your product because it satisfies their specific need. 
Approximately 80% of weekly Pinners have discovered a new brand or product on Pinterest, which means an opportunity for your business to be discovered.
You're Not Able To Get New Traffic Through Social Media
There are endless reasons why social media is not the way to go in terms of getting traffic. One of the most important reasons is that growing organically on social media has become almost impossible. 
Unless you pay for ads or you go viral over a piece of content, chances of being discovered are very scarce. 
Paid ads on Google and Facebook are pricey, and competition is fierce. You need to spend a lot of money to appear to a large number of people, and sometimes it's just not worth it.
You Have A Crystal Clear Vision For Your Conversion Goals
To succeed on Pinterest, you must have a clear vision of your business objectives and tie them to specific conversion goals. This way, you'll have specific metrics to look for and quantify your Pinterest marketing results.
Pinterest is the perfect platform to create and share pins that will provide potential customers with what they're looking for. 
When you pin strategically with your objectives in mind, and more importantly, if you have your marketing funnel mapped out, you'll be able to convert your site visitors into buyers.
Your customer journey from pin to conversion should be seamless. Without a clear vision of your funnel, Pinterest marketing will not be beneficial.
Here are a couple of examples of Pinterest marketing goals:
A service provider wants to build their email list
An e-commerce store wants a specific number of products sold
A life coach wants to acquire new coaching clients
A food blogger wants traffic to her website to land better brand deals or to get more affiliate sales
It would help if you mapped your customer journey out, so there are no loose ends when it comes down to conversion. 
The transition from pin to the website to conversion shouldn't have any obstacles for you to make a sale or get a new email subscriber. 
If there are so many steps from pin to conversion, the pinner might be discouraged from continuing until the end of the sequence. 
You Have To Know Your Audience
Before you put your strategy into your practice, you need to define two things: your marketing goals and your target audience. 
We've already discussed how to get clarity on the former, but the latter is the second piece of your strategy that will help your business become more engaged, grow its follower base, and ultimately increase sales.
You might think that you already know your target audience: moms, pet owners, small business owners, or any other category that may apply to your brand. 
However, you might not know what they're searching for on Pinterest. This can be different from what they're looking for on Instagram. 
Before moving forward with strategy implementation, take time on your analytics page, and your trends page and search for keywords in your Pinterest search bar to get clear on this. The more specific you can get with these answers, the more effective your content strategy will be.
Once you have defined this information, it'll become easier for you to build a more vital Pinterest marketing strategy that will help you reach whatever marketing goals you've set out for yourself.
Implementing Pinterest Into Your Marketing Strategy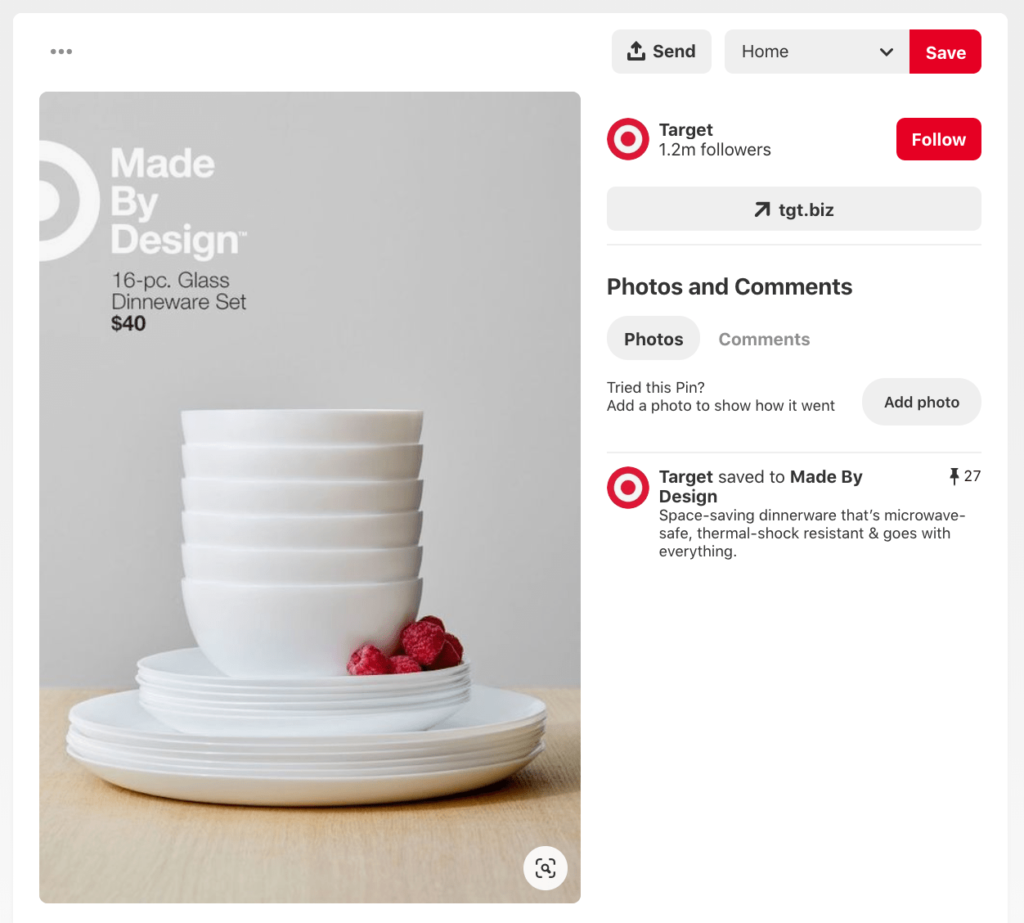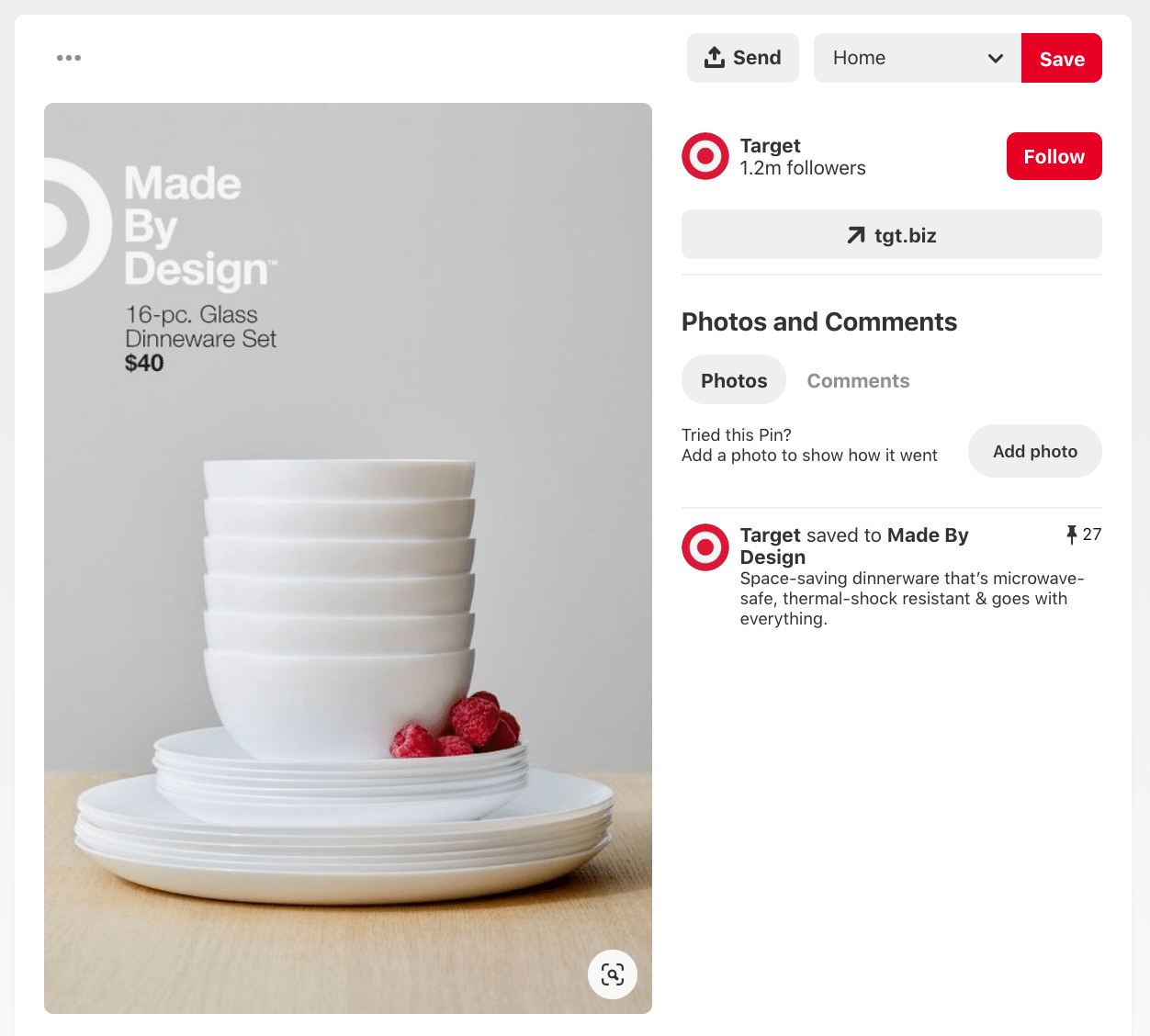 Pinterest is an opportunity to increase brand exposure and build a robust online presence for your business—but only if you create and adequately implement an effective strategy to utilise it.
After you've used your target market research and set your goals to create a solid Pinterest strategy, you have to put it into action. And there are two critical components to doing so: consistency and adaptability.
Any strategy or method you use to market Pinterest needs consistency to work effectively. 
If you're consistent in publishing your posts and you use the right keywords for your audience, the chances are that Pinterest will show you to the right people, and your conversion rates will increase.
When it comes to your Pinterest marketing strategy, consistency is vital. If you want to build an engaged community around your brand on Pinterest, you have to be consistent with your strategy for at least 60-90 days.
After you've been implementing the strategy for enough time to get some complex data, look over your analytics with a fine-toothed comb. Examine the following:
The pins that are your best performers?
The pins that aren't performing well 
The keywords that are getting the most traction 
Audience insights to be able to target them better. Ex: men vs women or different countries, etc. 
It's essential to take these analytics into account. They'll inform your next steps for boosting engagement and moving forward with Pinterest marketing strategy—which brings us to the following essential component, adaptability.
You want to be very adaptable to your Pinterest marketing strategies. Pinterest is an ever-changing platform, with new features and functionalities introduced regularly. 
If the strategy you implemented months ago doesn't work anymore, it's time to evolve.
Make sure you revisit your analytics often to see where it lacks effectiveness. Make the necessary adjustments to your Pinterest marketing strategy to maintain growth and avoid stagnation.
If you can make consistency and adaptability a part of your Pinterest marketing strategy, you'll be on the right track.
A Quick Word On Pinterest Ads
Like all platforms, there are two routes to reaching your audience on Pinterest: organic and paid advertisements. 
While you can attain organic traffic and reach through an effective, consistent strategy, Pinterest Ads are another excellent way to boost your overall reach.
By utilising both options, you can reach a wider audience and expand your presence on the platform.
Unlike other social media ads, Pinterest is 2.3x more efficient cost per conversion. Their ads platform also has 2x higher ad spent returns (ROAS) than social media. 
Whether you choose to use Pinterest organically or with paid ads, both routes can help you grow your business and reach new customers.
The Takeaway
Pinterest is a great marketing tool for brands that want to increase online engagement and drive traffic. But it won't be an effective platform for every business.
Consider Pinterest as you're looking for new ways to reach your customers online. Knowing your target audience and how people use this platform will help determine whether or not it's a good fit for your business.
If it is, make sure you have a solid Pinterest marketing strategy before you dive in headfirst. The biggest takeaway from utilising Pinterest as a marketing tool? Keep it consistent for the best results.
Author Bio: Sandy Dedeian is the founder of Rectified Inc. – a digital marketing firm based in Montreal. Since 2004, she has worked with multiple SMEs in Canada, the USA, the UK and the Middle East to help them maximise the impact of their marketing efforts. She holds an MBA from HEC Montreal.