How To Get the Perfect Sticker Design For Offline Branding
In a predominantly digital age, all businesses know the importance of an online presence.
But with technology taking up such a large proportion of the focus, it's sometimes easy to forget just how pivotal offline techniques can be in a marketing strategy.
There are benefits to offline branding that can be hugely effective in marketing your businesses and services or products.
Custom stickers are a versatile solution to brand exposure tailored to your goals, from fun, bold designs that capture attention to informative labels that enhance your product packaging.
The design, however, is all-important, so here are a few essential tips for designing the perfect sticker.
Choose your colour palette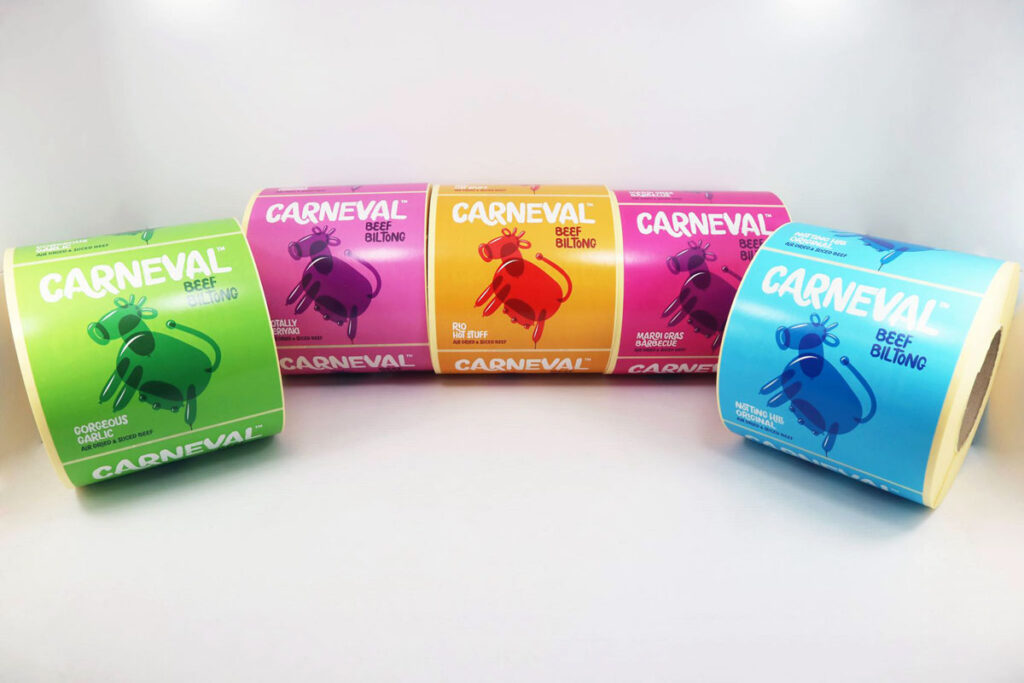 Colour is a crucial element of any eye-catching design. You can add more energy and vibrancy to your stickers through a carefully chosen colour palette.
On-brand colours can help connect your business and your products or services, but they can also help reinforce your messaging.
For example, monochromatic colours create a cohesive look that's subtle, while contrasting colours are more attention-grabbing.
Colour psychology is something to consider too.
What effect are you hoping to have on your target audience? Who is the target demographic?
Many consider colours to be gender-specific and emotional attachments to certain colours that evoke specific implications.
These are all factors to bear in mind when you're designing your stickers, as they'll impact the effect the final product has.
Keep your sticker design simple
You can't tell a customer everything in one sticker or label, so there's no benefit to making the design visually complex. Even large stickers need to be simple to be effective.
You want to get your message across quickly – after all, you may only have a few seconds to grab the person's attention looking at it and convey a key message.
There's a reason why so many world-famous businesses opt for minimalistic logos. The simpler you can make your design, the easier it will be to remember.
The best way to achieve this is to keep your design to the point and save the more detailed information for other printed materials such as brochures or posters.
In some cases, you might utilise your company logo to boost brand awareness, or you might come up with something fun and creative to pair with your brand to enable people to connect with your business in other ways.
Consider the intended application
Maybe you're creating custom stickers for a guerilla marketing campaign, as a freebie at conferences or trade shows, or for use as labels on products.
Whatever the end focus, it needs to be considered early on in the design process, as this will impact the shape and size you choose for your stickers.
If you're planning on using your stickers on products in the form of labels, then something simple like a square or circle is a tried and tested solution that works well for this application without detracting from the main product design.
However, if the sticker will be used as a marketing tool in its own right, there's an opportunity to play around with unique shapes that are more likely to stand out.
The right material is also essential to a successful sticker. The choice of material will primarily come down to preference and stylistic choice, but there's also the consideration of durability.
Polypropylene, for example, is waterproof and far more durable than paper, and laminates are also available for an even greater layer of defence against the elements.
It's also wise to consider the sticker finish during the design stage, as glossy materials can enhance colour, while matt or silk materials can make them more subdued.
Type matters
If you intend to include text in your design, typography plays a big role in the clarity and readability of your message.
An elaborate calligraphy typeface may look decorative, but it could make it harder to read from a distance.
A sticker aims to attract attention, boost brand visibility and market the USPs of your business, so you want to get that across simply yet effectively.
A sans serif type can look bold and modern, while a serif font is more traditional and classic. Likewise, using solely uppercase creates added readability and impact.
However, as with colours and images, you want to ensure that your design aligns with your existing visual identity.
Keep your brand the focus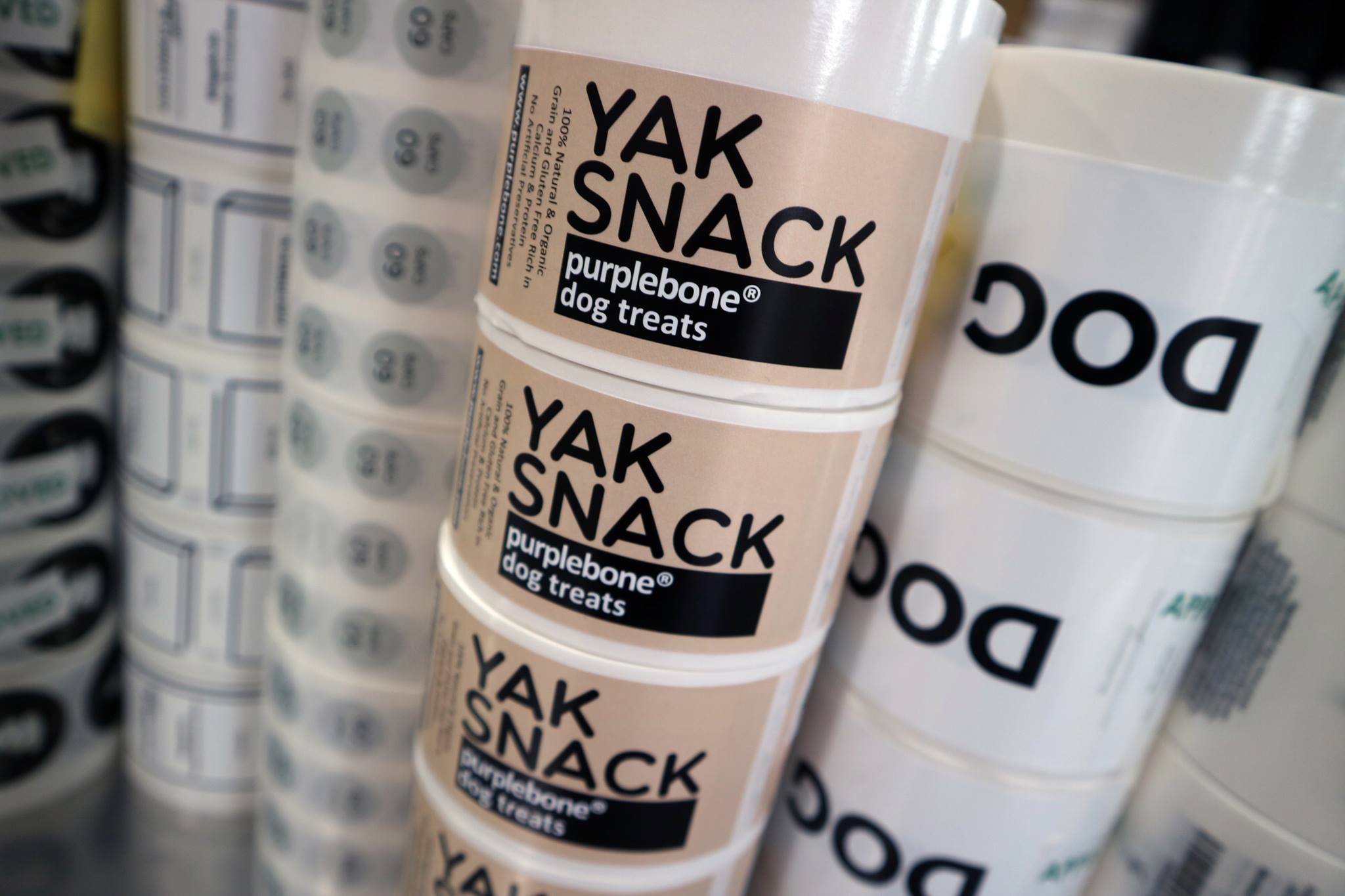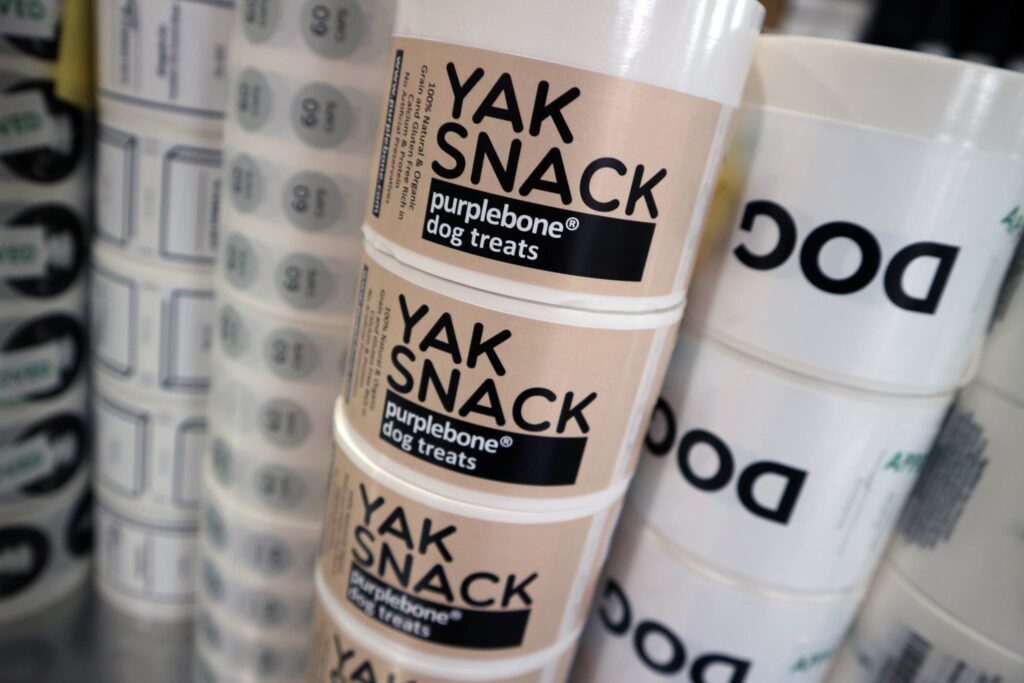 In the flurry of creative ideation, make sure you do not forget the primary function – to promote your brand.
This needs to be at the centre of your design, whether you choose to use your logo on the sticker or not.
Check that the colours, type and any imagery you use align with your brand identity. A bright, cartoonish illustration will look out of place for a luxury brand, for example.
If you're not building brand visibility, your sticker isn't going to have the intended impact.
Think about how you can tie in your business name, logo or site details into your sticker design so that people will instantly be able to attribute your company with the design.
If you have a more significant online presence, including social hashtags and handles can also be worthwhile to bring new audiences into your social media ecosystem.
Key takeaways
Sticker design, much like any other form of graphic design, requires careful consideration of the intended application, audience, and goal to be achieved.
Printed stickers are a great solution to offline marketing, helping boost your brand and promote new products or services.
Whether you print stickers as a free gift to include with products or to hand them out at marketing events to promote USPs or deals for product packaging or larger-scale designs for bumper stickers and vehicle decals, the core factors to your design remain.
Make sure that you're aiming for simplicity and clarity on what's usually a small surface area and that the colours and typefaces you choose align with your brand identity.
Ensure that you're also considering how the sticker design is likely to be used, so choose suitable materials.