How to Choose the Perfect Logo Design for Your Startup Business
Startup businesses often require heavy investment and exceptional branding solutions. Many businesses start with minimal capital. They don't have the expense to spend on fancy marketing or branding techniques. 
This leads them to start with whatever is available. Usually, this calls for opening free logo making software with no experience or probably calling up your amateur graphic designer friend who just started the degree in this discipline. 
None of these techniques can land you with the perfect logo design that you might be looking for. So how do you go about it? 
Firstly, it is essential to consider the importance of a good logo for a startup business. 
Where will I use my brand's logo?
A successful business adds logos everywhere! No matter where and how your business progresses, you should add your logo to anything and everything that comes out of your brand. An announcement, a video and every single document that comes out of your brand. 
Think of digital marketing and all the aspects to add your brand's logo design. You can add it to your social media, other branding, design profiles, etc. 
Legit, anything your brand disseminates or produces is your company's products and should have the logo. 
Further uses include stationery design, folder design and company profile. These represent your brand and should use how you can use your logo in excellent and productive ways.
The question of how you can choose the perfect logo for your business is often understandable by thinking about the uses of your logo and where you plan on adding it. 
Once this is covered, you move on to the next phase, which is the benefits of a rightly used logo design. 
Better brand awareness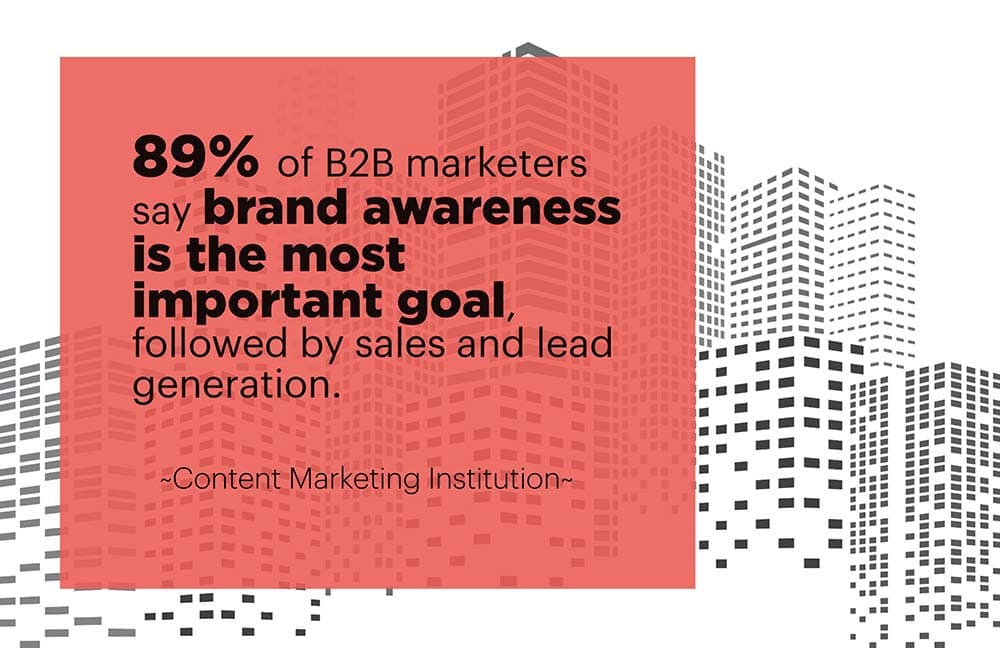 A logo helps customers recognise a brand. It helps create a solid identity that instantly reminds your audience of the brand itself. 
A well-designed logo helps clients recognise the company's ethos. Think of brands like Nike or Puma – as soon as you glance at them anywhere, you remember what they stand for – comfortable sports gear and activewear. 
Similarly, you must design your logo so that people can remember it easily. But you need to beware that the attention span is not long these days, and people are looking for ways to find more relevance around them. 
Thus distractions are often expected, and you really can't blame anyone here except yourself because you need to pace up with the audience. Thus an exciting take on the logo is what you are looking for. 
Accelerated ROI
As soon as a brand is launched, its focus is on gaining substantial profits. Good branding – the logo especially makes sure that customers are widely intrigued by the design and structure of the logo and thus start purchasing. 
It fosters brand loyalty, so there you know that customers would love to come back to the brand they trust wholeheartedly. 
But can the perfect logo design help with a brand's finances? Well Yes! 
A company without a logo will not have enough customers, and the purchase scale would also be less; here, on the other hand, a solid, well-designed logo with a careful approach towards excellent branding can be the solution you are searching for. 
Client Trust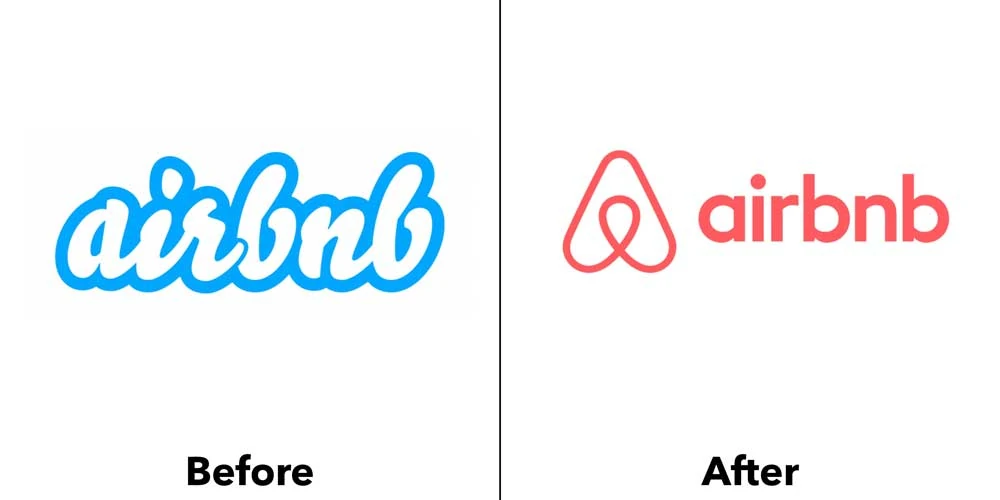 Through a well-designed logo, you can gain valuable clients' trust. A recognition or client trust is imperative when you own a brand and its competitors. 
The customers look for reasonable branding solutions that make them feel they are investing in the right spot. 
You provide customers with a professionally designed logo that is memorable and shows loyalty towards providing valuable services. 
Professionalism 
Apart from validating trust, a logo creates a sense of professionalism for the brand owner. 
The clients see that you are willing to invest in your businesses branding, and this technique creates a sense of vibe that you are willing to provide better customer satisfaction. 
Other than these 4, there are many reasons why getting the perfect logo design is a MUST for your business. Now let's hop to the point on how you should select a good logo for a startup business:
1 – Minimalistic Approach 
Even though you might be excited to develop a brand identity as important as this one. It is highly imperative that you understand the concepts behind a logo. 
It should be genuine and approachable enough that customers can remember what it stands for. If your logo has too many graphics or letters, it becomes confusing to read and remember. 
A nice, clean logo is the way to go! 
The trend these days is about using less as it adheres better to the memory and is more related to the client. A simple logo design is more memorable and relatable than complicated and poorly structured designs. 
2 – Never COPY!
We see many logo designs that the industry's big brands heavily inspire. Brands that copy this strategy to fool customers into buying their products, thinking they are burying the original product, are lowering the integrity of their company. 
Your logo must display more about your brand and your company. It should display what it stands for and the ethos of your company. 
Avoid copying logos or emblems under any circumstance. This may also lead to plagiarism, which can be another problem if you start a new market venture. 
3 – Hire Professionals for the Perfect Logo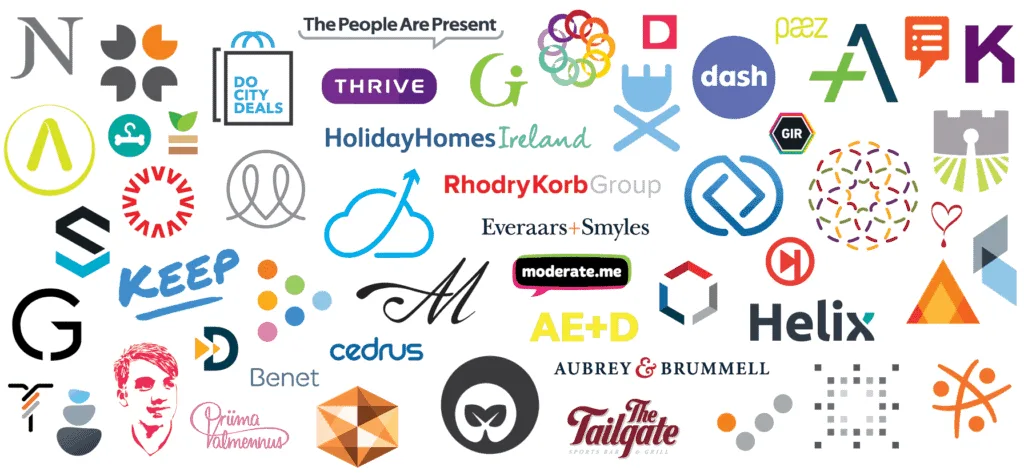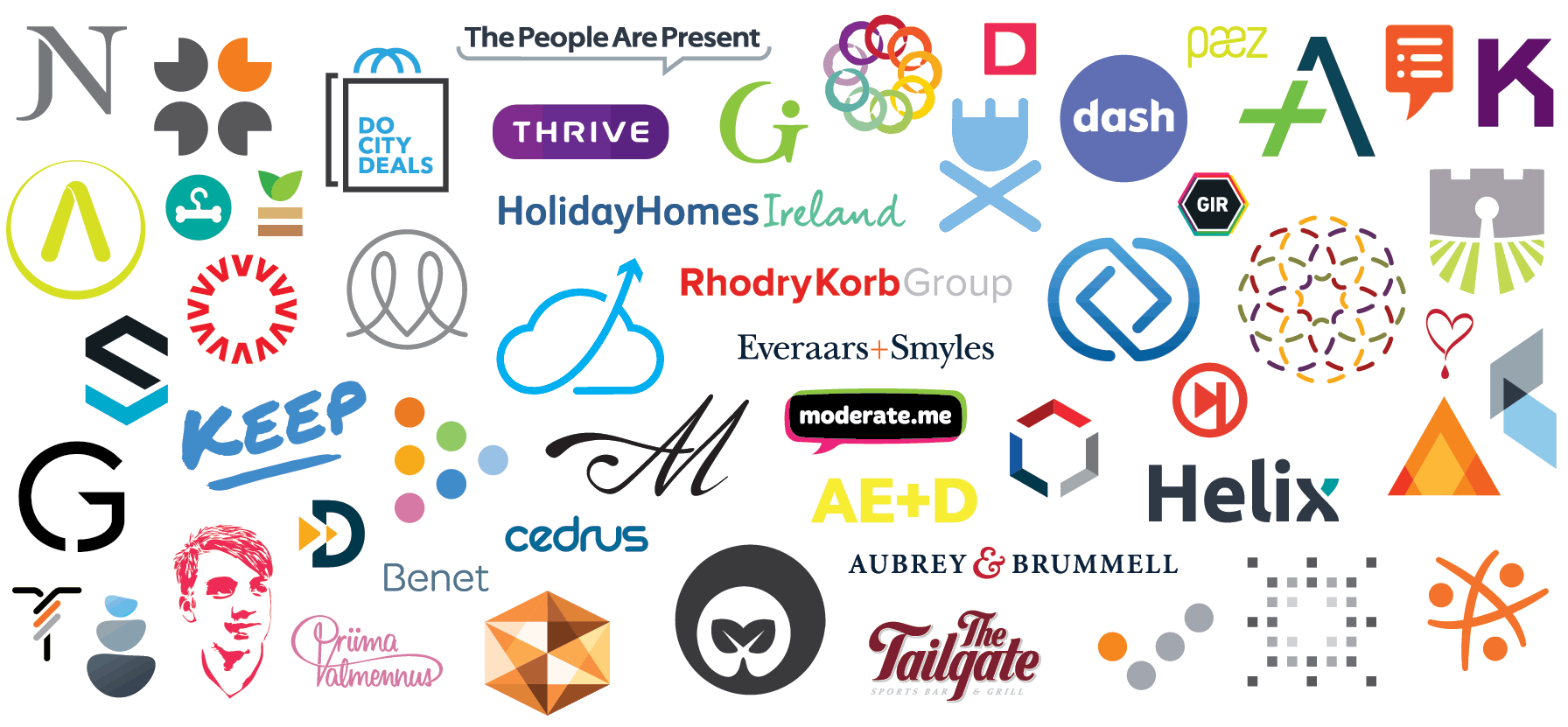 Ditch the idea that you can get a perfect logo design on an online logo maker. Logo Design is a professional discipline of graphic design. 
It requires substantial experience and knowledge. Logo Design does not involve adding graphics or straightforward typography. 
It involves estimations of styles, current trends and a very keen eye to observe what goes well with your brand. 
If you want a professional design, you need to hire professionals to get the job done. Multiple agencies can opt for logo designing. 
Here is what you need to look for to shortlist an agency:
A detailed brief is a must! It would be best if you told them all about your brand. Think of it as a story. It's always better to have some documents ready to hand them over for credibility, if necessary. Start from the top, on how you found out about this brand, what was your inspiration? What was the need? 
Take regular updates from the team that is working on your projects. Involve in the process and understand how they work and what perspective they are using?
Don't be afraid to voice your opinions. You own a startup, doesn't mean that you can settle for less. It would help if you were more vigilant and focused on what you require. Let them know if an idea doesn't resonate with how you want to reflect it. 
4 – Do your Research 
Generally, the design companies do, but you need to remain a part of the huddle. Involve yourself as much as you can in the process. 
Logo design is a time-consuming yet rewarding process. You must understand what your competitors are going with. 
Please look at their logos, the branding, colours and the typography they use. Apart from the competitors, it would help if you had a clear idea of your logo's appearance. 
If not, take help from the professionals. Ask them what they feel might suit the needs of the brand. Agency experts are experienced and widely knowledgeable in this area to know the right approach for your company. 
5 – Concentrate on the colour themes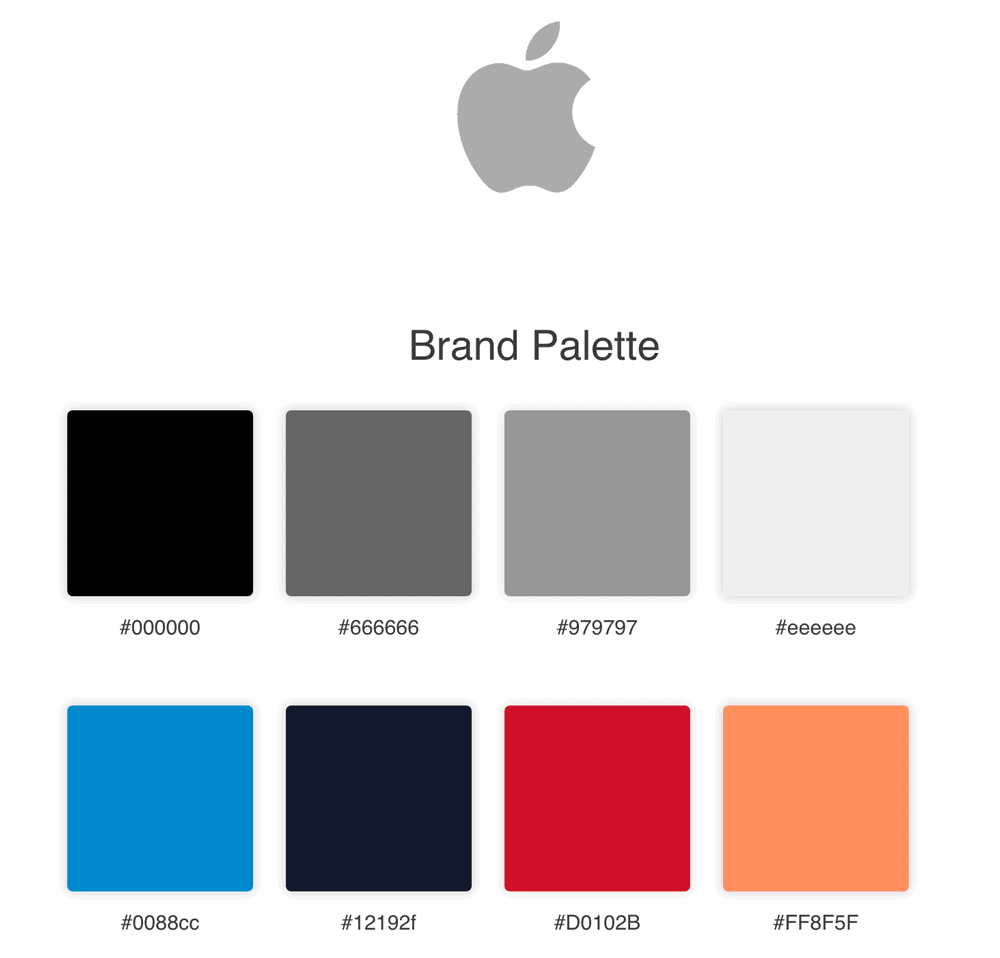 Your company should idealise the colour palette you have selected with your brand. 
Let's support this idea with an example – Imagine owning a mid-century and contemporary furniture design company. 
The logo should reflect the brand's ethos into something elegant and modern. Instead, it's a block lettered logo with a red and yellow logo design. How does that sound? Completely off track! 
Colour themes are fundamental in a logo. On the contrary, think of the logo design colours by Apple. A minimal, aluminium grey apple! This defines the materials and colours generally found in Apple devices and their casing. 
6 – Your Design Style 
There are plenty of logos to choose from. Initial based, letter-based, word-based, graphics-based etc. Each logo is perfect for the brands it represents. 
On your part, what message do you want your logo to comprehend? It's always good to experiment at this stage. Take similar designs from all the styles, and then choose what can look best for your brand. 
For startup businesses, make sure that choosing a logo is as important as it would be for an established company. 
You cannot think of logo designing as a hurdle that you must quickly resolve. A balanced logo helps your business stay put and appears on every related document, memo, or letter promoting your brand or disseminating a message. 
A quick survey on how your logo should appear is summarised in these pointers added below:
Understand its use
Firstly, you must know the uses of the perfect logo design. If you don't plan to use your logo correctly, it's a wasted investment. 
Using a logo means adding it to every possible space associated with your brand but not overpowering or overstuffing it. This means using an appropriate design size and structure that sensibly presents the logo. 
An accurate representation 
Representing your brand is one of the vital parts a logo plays. If your logo is not related to your brand, you need to redesign it and understand the requirements better. 
It cannot be a complete copy of a product. But it should be in line with the services or products you offer.
The right Formats 
Make sure that you have your logos available in all possible formats. AI, PSD, PNG, PDF, and JPEG are standard design file formats that should be readily present to share, add, or edit.
Unique and Original design 
Iterating the same point that your logo must deliver a unique viewing experience to the client. If you use a premade logo or copy it from around, that doesn't seem right and gives the client a feeling of not being too client-focused.
Catchy and appealing to the eye
We say that the perfect logo should speak to the client about their experiences. 
If it's not appealing to the public, there is a chance they might not remember it, and that can be a downside. Look for something exciting and mind-grasping when looking for the right fit. 
7 – Your brand's reflection 
If your business isn't gelling in with your logo, that's probably because you have skipped one or two pointers of the above-given information. 
Once it appeals to the audience and looks adequate with your business, it means that it is the perfect logo design for you. Your logo must seem attached to your business. 
Otherwise, it looks plagiarised and might redirect it into the wrong direction where you will be paying up a hefty amount. 
Now that you have an in-depth idea of your business and branding ideology related to logos take a chance and hire professional experts to design the logo that will rightly represent your business for years to come!
Author Bio – An expert professional in the field of design and computing. An educator and a self-taught blogger at Diginerds. Middle-aged and likes to read all about the newness of the world, gadgets, news and whatnot! Also a freelance writer and digital marketing strategist.