The first thing on a site that grabs our attention is the site's landing page.
Isn't it true that we move away from a website if its landing page appears to be dull and boring?
We, as site visitors, do this all the time.
Moreover, this factor has single-handedly functioned its way into ending the lives and times of many websites.
If you want to be an efficient web developer, you must pay most of your attention to the landing page of your client's website.
Well, if you are an individual, how about we help you give your site's landing page a face-lift?
Before we begin with a super checklist to help you design that almost-close to perfect landing page, here are a few questions regarding your website which need to be answered.
What is the purpose of my site?
You might be offering services, selling products, asking people to take up a quiz, or just providing informative blog posts for reading.
You have to figure out the blueprint that your website will follow.
The mantra here is – The website should get the task done, and that is how persuasive your landing page has to be.
What are my Industry counterparts doing?
Now, we expect you to not take this as a directive to copy your competitors' work.
However, it is also true that we must follow the routine of a successful entity.
To seek some productive inspiration, you must always be on a lookout for the best trends that your industry is following.
If it works for them, it will probably work for your landing page, too.
Classy vs Trendy
The landing page can be either of the two or an insightful combination of both.
You must plan the designing aspect of your website's perfect landing page in prior.
What is the segment of my target audience?
Logically, your website exists because you want people to see it – the right people.
If your site offers baby products, your power audience is the mothers and to a certain extent, fathers.
Your landing page must be designed in a way to suit their psychological consumer behaviour.
If your landing page cannot impress them enough, you badly need to go through this checklist, twice.
So, stop beating around the bush with essentials and make sure that your website's landing page has all the elements that we are discussing below.
So, here is the detailed checklist that will help your perfect landing page shine brightly.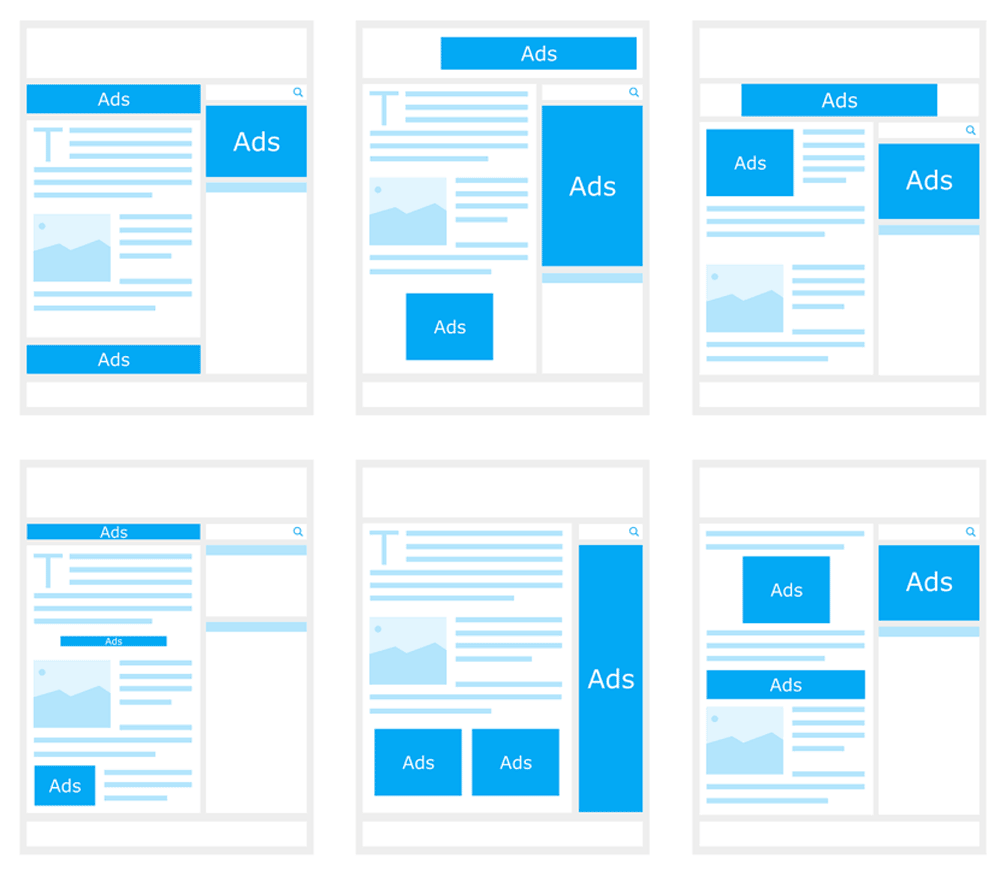 The loading speed
Irrespective of the number of practices you adopt for your website's landing page; a slow loading site is capable of killing the vibe of even the most attractive landing page ever.
To put this issue away, you must put the original bricks in the right places.
Always choose the best web hosting service to provide reliable, fast server turnaround time.
A decent web hosting provider will also protect your data, back it up and keep data related threats under control.
A hard-hitting yet short headline
Alternatively known as a header or a hero Ad, this section of your landing page must contain the most impressive headline that you can think of.
Let the creative juices flow and help you craft a nice-looking, persuasive and clear message for your visitors.
This headline must convey the essence of whatever your website is trying to do on the Internet.
A no-nonsense, short headline; approximately counting up to 7 words is highly preferable and will do the work for your valuable website.
An even better Sub-headline: This line on your site's landing page exists to complement your killer headline to emphasise on whatever you have already told the visitors, just with a little more description.
You can either keep this shorter than the main headline to create an impact or use more words to establish your name.
Be simple, clear and impactful.
Content with a good Grammar
People say that 'Content is the king' and they are right.
It gets even better when you do not present your viewers with standard Grammar errors because many readers will judge your services with whatever content you have put forward.
So, make sure that you use readable content with excellent Grammar and mass reliability.
The larger Picture/Slide/Video
The human mind retains information for a long time when it is presented with a visual stimulus.
If the header or the hero shot of your landing page is not supposed to be a solid colour background, you must use a relevant, high-quality image to fill up space and create an impactful impression on the user.
The image must connect the viewer with the product/service you are trying to sell.
A large header with slider images is currently trending.
Header video is a good idea too.
Explanation of your service/product
Never spare words when it comes to describing your selling point.
Be straightforward and lay more emphasis on why your services are beneficial for the person scrolling through your landing page.
There are several impressive ways to present this segment of information. You can use bulleted points, icon images, tiles etc. to highlight your set of core services.
This briefing is an important part of your landing page's story.
A fair amount of Reviews or Testimonials
As per a report, people are more inclined to buy your product or service, if your website features authentic reviews or testimonials of users.
So your landing page is the best place to put forward the reasons as to why people should buy your product.
Follow a distraction-free layout to feature this element so that people can view them without any hassle.
Third-Party Trust certifications
Let us consider a simple situation.
You run a fully-fledged trending news website on WordPress.
So, how are people going to trust the news you bring forward?
If your site or its posts have ever been featured in a popular blog or through a favourite news channel, put it towards at the end of your landing page.
This will bring about a sense of connection and trust among the new visitors and the existing ones, alike.
You can seek third-party assurance certifications and put them as badges on your header image as well.
Call-To-Action positioning & Occurrence strategy
Your website's Call-To-Action is the power button.
When positioned at the right places, it can bring in many subscribers.
As a website owner, you can choose to either have a single and bold CTA for your site's audience.
Alternatively, you can repeatedly place this button two or three times to help viewers spot them easily.
If you strategise well, you can place one CTA button right next to the headline of your landing page.
While scrolling through the landing page, you can also set the button as a slide-in.
On a final note, a CTA button on the footer is a compulsory digital ritual for your website's well being.
Opt-in forms
You can choose to either place these straightforward and well-designed forms at the end of your landing page or not place them, at all.
These bring in conversions and must be positioned below the sections that are persuasive for the viewer.
Contact Information
The current set of the online audience likes a website which is personally accessible.
They want quick answers to their queries and requests.
You must make it a point to feature quick contact information on your site's landing page.
Usually, websites feature this information on the footer.
You can be creative and place this information above your landing page's header.
It will make you appear more accessible and trustworthy.
A live chat feature on the landing page can bring in much business for your site.
We tend to ignore this section of the landing page quite a lot of times only because we feel that it is not very important.
The footer is a consolidated summary of what your website holds for the visitors.
If you fail to put up links to the important pages of your site in the footer section, you landing page dreams will fall flat on the face.
Bonus Tips
The content flow of your website's landing page must be uniform and offer a pleasant navigation experience to the visitor.
Never make your landing page a place to sell links.
Placing too many links will clutter the look of the landing page and distract the visitors.
Most importantly, the crucial part of your landing page must be viewable to the audience as soon as they land on the page, without any scrolling.
If you are a medium or large scale business website, always get professional help while redesigning your website's landing page so that it creates a proficient impression.
Continually test your landing page for any broken links or non-functional segments.
Colours are the most important element in your landing page's design.
Use colour schemes that complement your business type and appeal to your audience.
Place links to your company's or website's social media timelines and include shareable buttons that they can click.
We kept this for the last.
Make your website mobile-friendly and ensure that mobile users are equally able to experience your landing page in its true glory.
Conclusion
You need to delve deeper to identify what you expect your website to do for you or your business.
The most important thing to consider even before you start designing your website or its components is its landing page.
It is the place your revenue is driven in and subscribers made.
A landing page is called a landing page because it is your website's unique selling point.
So, put to the best of your efforts to make the most awesome landing page that you can think of.
If you have a great landing page, your website will eventually find its way to your audience's screens and hearts.
For any feedback or suggestions, kindly feel free to drop a comment below.
Author Bio: Catherrine Garcia is a WordPress Web Developer and a passionate blogger. She loves to share her knowledge through her articles on web development and WordPress.
---
If you wish to discuss how we can develop your brand or provide graphic design for your product or business, email us: [email protected]
Inkbot Design is a Creative Branding Agency that is passionate about effective Graphic Design, Brand Identity, Logos and Web Design.
T: @inkbotdesign F: /inkbotdesign
---