4 Rewards of Using Ninja Forms on your Website
Many online entrepreneurs have a simple contact form that allows their potential customers to reach them with user registration forms to help them generate leads. 
Ninja Forms, a free contact form plugin for WordPress, have been used to support these entrepreneurs to stand out among their competitors by allowing them to sell add-ons separately.
These ordering forms also enable these clients to place their orders.
Whether you are a blogger, consultant, or business entrepreneur, there are several reasons why you need to include this plugin on your Website.
Below are some of the reasons why you need to use Ninja Forms for your websites:
1 – Ninja Forms is Free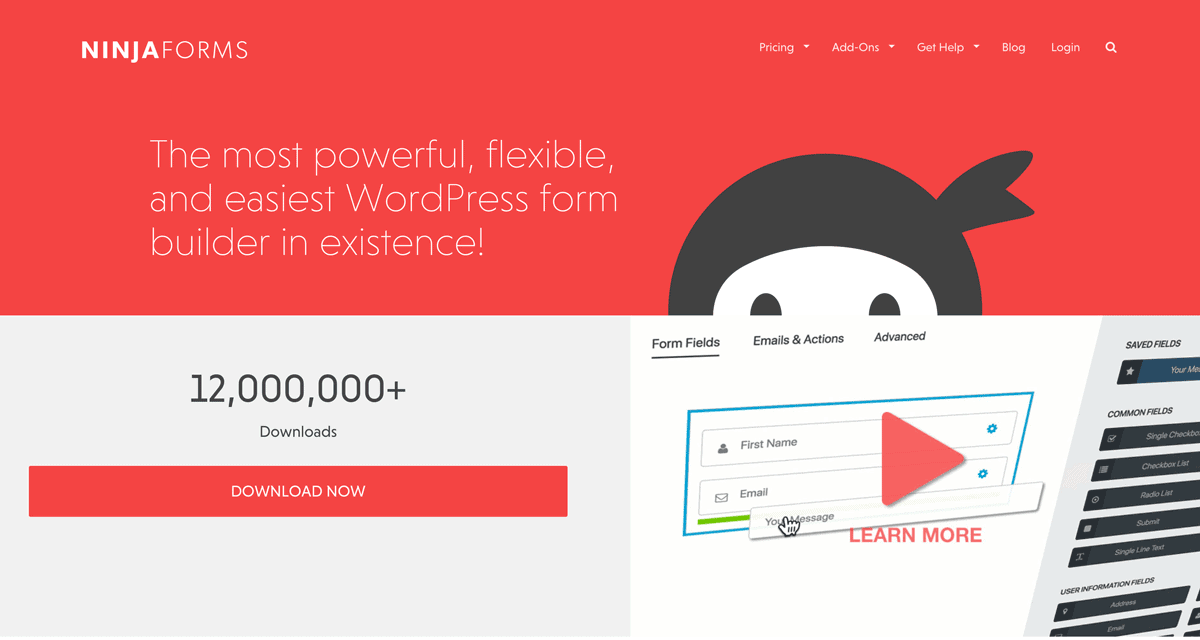 Add-ons that extend Ninja forms are always for sale, but the plugin is free.
All you need is to buy the pro version if you want to enhance the plugin with add-ons.
These add-ons allow you to generate and send PDF automatically with Ninja Forms by offering a very flexible form creation plugin.
These are also open to contributors as one can view the codes without purchasing or downloading them.
Individuals are also allowed to contribute to the progress and the necessary adjustments to the plugin.
2 – Professional Developers
The growing Ninja Forms community has mainly resulted from professional third-party developers dedicated to selling add-ons and answering any concerns.
These developers are also always ready to assist any user who may want customised CSS Forms.
The presence of more developers with extensive knowledge has facilitated the rapid development of more opportunities and projects with better and more advanced features.
3 – A Variety of Add-ons
The Ninja Forms team has several built add-ons, with a dozen being built still or at the planning stages.
This has presented many options for many individuals who are already using them or those planning to use them.
And with more extensions being released, these third-party developers can supplement income from each sale.
Consequently, apart from creating great products for users, it also creates an opportunity for these developers to become self-sufficient from their built products.
4 – Easy to use
Ninja Forms are straightforward to extend as a drag and drop builder facilitates the more accessible building of a form.
And with just a few lessons, WordPress users who have never used these add-ons can by themselves create their plugins and extend functionality.
With the high and fast-growing numbers of Ninja Forms users, developers are also working hard to keep it very competitive in the market, making this team of experts more focused and expanding the team, creating more employment opportunities.
Ninja Forms is becoming a very trusted product, with many popular WordPress companies like the new Rainmaker adopting it.
So, with full support from the developers, you should consider adopting this to help you generate and send PDF's automatically with the plugin.
Choose Ninja Forms for your blog posts and keep a good communication line with your potential clients.