9 Profitable Niche Business Website Design Ideas
A niche business website can be a great way to turn your passion into profits—but it can also feel like everybody has one in 2021.
Distinctive design elements can help your site stand out from the competition and increase conversion rates. If you're looking for a way to improve your niche business website, here are nine things to try.
What Makes a Niche Business Website Profitable?
Before you add new design elements to your website, it's essential to understand what you're trying to accomplish.
The big-picture goal is to increase your sales—but what factors separate a top-selling eCommerce site from one that fails?
Ultimately, you want your website to draw in potential customers and convert casual browsers into sales. While there's no one-size-fits-all formula to accomplish this, the sites that do it well have a few critical things in common:
They're easy to navigate. Customers don't want to work to find what they need. If it's easy to find and buy things on your site, it'll bring in more sales than a page that's clunky and confusing.
They show up in search results. Even the best website won't turn a profit if customers can't find it. There's more to effective search engine optimisation than just using popular keywords. Your site's formatting, layout, and inter-page link format can all impact how it ranks in search results.
They're trustworthy. Buyers want to be sure they're getting what they pay for and that their financial information will be safe once they've made a purchase. A shoddy website with few security protections will raise red flags for many people, which could drive them to take their business elsewhere.
They understand customer needs. This is business 101: you'll make more sales if you know what buyers are looking for. The most successful websites respond to their customers' specific pain points and effectively communicate how their products or services will improve their lives.
They load quickly. Data shows that about half of online shoppers will give up on a page if it doesn't load in 3 seconds. Reducing loading time by even half a second can increase online store sales by up to 10%–and on the other end, the increased loading time could negate the benefits you'd otherwise see from a new feature.
They add value beyond the sale. If you can make visitors want to visit your site even when they're not actively in buying mode, you'll be in the front of their mind when they're ready to spend money. The best niche websites entertain or inform customers along with making sales.
Before you decide to implement a new design element on your website, stop asking yourself what value it's adding and how it will change the visitor experience.
A flashy new intro splash page might look neat, but it won't help your sales if it makes your page load slowly and drives away impatient shoppers.
With that in mind, here are some ideas that can help boost profits for your niche business website:
1 – Integrate videos into your posts and pages.
Videos give viewers the feeling you're interacting with them directly, putting a face and voice to the words on the site. This, in turn, builds trust and loyalty.
UpFlip has experienced this firsthand. The UpFlip YouTube channel has interviews and how-to guides on how to run a business.
This valuable info has earned the channel more than 100,000 subscribers, many of whom are small business owners and entrepreneurs—the company's target audience.
These videos don't only live on the YouTube channel, either. They're also embedded into relevant posts on the UpFlip blog, giving visitors multiple ways to gain insights from the business owners interviewed.
Videos can be equally beneficial for eCommerce sites. They let you show customers the product's performance in real-time, increasing buyer confidence.
Video tutorials or step-by-step set-up guides are helpful for buyers and cut down on calls to your customer service line, providing multiple benefits for your bottom line.
The versatility of videos makes them the most valuable single type of content for business websites in 2021. Just make sure you don't overdo it.
Too many videos on a single page can slow down loading times and customer navigation, especially if they're set to auto-play on loading.
2 – Create a recognisable logo.
A logo is the visual representation of your brand. A strong logo is instantly recognisable, conjuring your brand name in the minds of viewers who see it, and can become a symbol of the community you've built around your niche site.
If you're starting a niche site, an intelligent approach is to design the logo first. To create a cohesive brand aesthetic, you can then use this to determine the page's colour palette, layout, and other elements.
This is one area it's worth investing in some outside help if you need it, even if you're trying to keep your expenses low.
An eye-catching logo made by a graphic designer makes your site look more professional, building buyer trust, so it's worth the money to hire someone who can do the job right.
3 – Make a dedicated mobile version.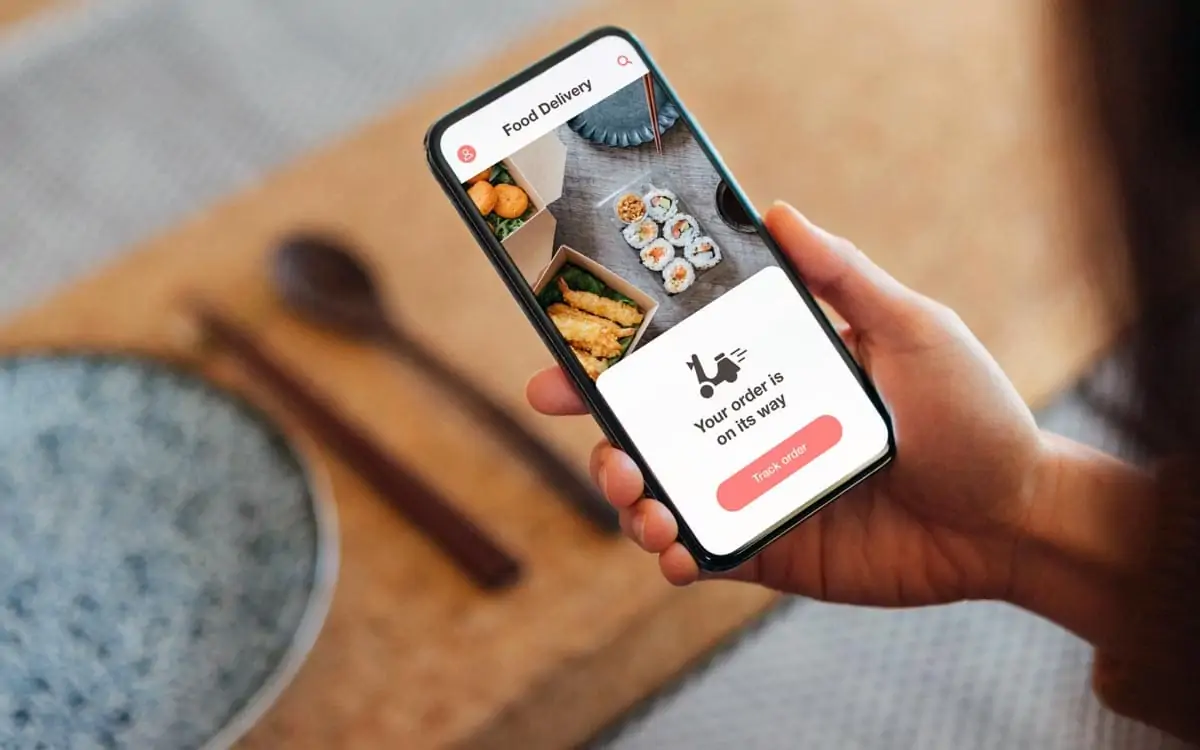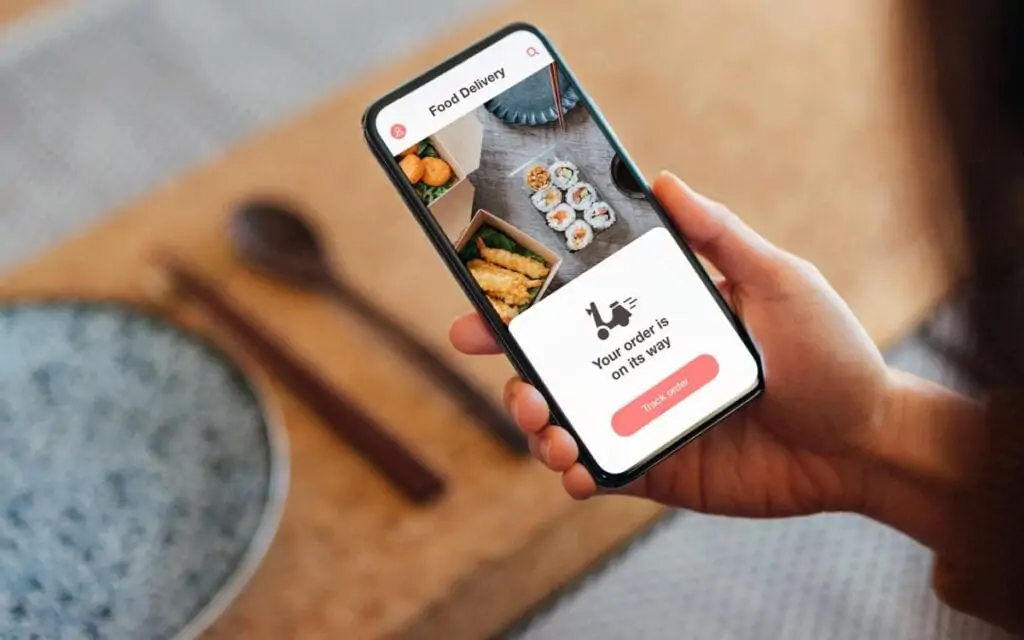 In 2021, smartphones accounted for about 55% of global web traffic. If your site isn't mobile-friendly, more than half your visitors are likely to go elsewhere.
A mobile-friendly site is fluid to navigate and easy to read on a smaller screen.
In most cases, it's better to design this version from the ground up rather than trying to force a desktop-oriented page to fit smartphone constraints.
This doesn't only affect the overall layout. Your content should be mobile-friendly, too, with relatively short paragraphs, sufficient white space, and correctly-sized images that align correctly with the text.
Most sites that work on a phone will look fine on a desktop, too, so if you don't want to design two sites, build your page with mobile in mind.
4 – Make clever use of your "About" page.
If you treat your "About" page as an afterthought, you're doing your website a disservice. More than half of site visitors look at this page to learn more about the company or author when they visit a new site.
The "About" page is the perfect place to share your journey and make a personal connection with readers. If you do this right, they'll want to hear more from you.
This is why the niche website expert One Hour Professor suggests including a mailing list opt-in. Readers who relate to your story will be more likely to sign up than the average website visitor, especially if you offer exclusive content for subscribers something of value.
The best "About" pages create a narrative based on your mission statement and company history. At the same time, they establish why you're an expert in your industry that customers can trust.
Don't just list the dry details. Set a scene and tell a story that shows why customers should care about your brand.
5 – Use self-selection tools to add a customised user experience.
Self-selection tools are most commonly seen on eCommerce sites and are also referred to as self-configuration tools.
These features let the buyer customise their purchase, like multiple colour options or a choice of shipping methods.
There are tons of ways this same concept could add to a niche website. The easiest to integrate is a user-controlled filter or advanced search field that gives visitors more ways to refine what posts and content they see.
Some tools even give users options to customise the website's design. A choice of mobile or desktop formats is one primary example.
This would also include accessibility features, such as offering alternative high-contrast or large text versions, or even something more fun and frivolous, like customisable colour schemes or selectable user avatars for comments.
Many website building and blogging platforms offer widgets and other tools for visitor self-selection, so you don't need to be an expert programmer to give your visitors a personalised experience.
Used correctly, self-selection tools make it easier for customers to find what they're looking for. Adding them encourages users to engage with your site and puts them in control—and that, in turn, makes it more likely they'll come back.
6 – Consider horizontal layouts for image-heavy posts.
Most web pages are one-directional, and you scroll down to continue. This is ideal for text-based content or a mix of text and images.
For posts that use many images, however, horizontal scrolling can be a better way to create a narrative or depict a sequence of events, like a step-by-step recipe walk-through or a how-to repair guide.
The trick with this kind of layout is to keep the text easily readable. You don't want viewers to have to scroll side to side to finish a sentence.
Keep all text blocks more diminutive than the width of the viewer's screen when you're using horizontal scrolling. One easy way to make sure they're not a pain to read is to format them as images or video clips captions.
It's also intelligent to guide your visitors through the viewing experience. Not many websites use a side-to-side layout.
That's why it can make your site feel distinctive from the competition, but it also means users don't always know what to expect.
What users do see a lot are image slideshows. Using the same kind of "next slide" graphics will keep the navigation intuitive for visitors, even if it's their first experience with this style of layout.
7 – Make your website three-dimensional.
A horizontal scroll gives your site a second dimension, but you need to add depth if you want it to pop off the screen.
One way to do this is to use parallax effects. This is when the background moves more slowly than the foreground material as the user scrolls.
You can use this to create organic section breaks, highlight key points, or add some extra style to your site.
The only caveat here is that parallax effects don't always display right on a phone screen.
If you're sticking with a single mobile-friendly design, 3D graphics are a better way to add depth. There are free tools online for creating 3D graphics if you want to try to create some for your site.
8 – Add texture to your toolbox.
Solid blocks of colour can be effective when you want to make an impact, but if they're all you use, it can make your website look clunky and outdated.
The texture is an easy way to add character and nuance without making the site look busy.
A solid background is ideal behind the longer text, like a blog post, focusing on the words (and making sure they're easy to read).
The best plays to employ texture is on menus, sidebars, and landing pages—places where the text is minimal, and you would typically use more graphic elements.
The gaussian blur effect is an exceptionally stylish way to add texture in 2021, but do a quick search for "website textures", and you'll see it's far from your only option.
With pre-made textures, programs like Photoshop make it easy to create your own or modify existing textures to make them more unique.
The main thing to remember here is that texture should be an accent, not a distraction.
Stick to 1-2 subtle textures that complement each other, and avoid backgrounds that are busy or high-contrast, which can pull the viewer's eye away from your content.
9 – Use muted colours and ample white space to improve readability.
Black text on a white background can be tiring to read for long periods, especially on a bright screen.
A dark charcoal text on a pale blue background is softer on the eye and has more visual appeal, even if it still reads like black on white to most visitors.
Anything that makes the reader's eyes work harder will likely reduce the amount of time they spend on your site (even if they're not consciously aware of why they click away).
This includes large blocks of text, crowded graphics, and overly busy layouts.
Integrating white space in text-based posts and pages is the first step.
An average length of about 2-4 sentences per paragraph is a good rule of thumb to follow for desktop (and shorter is always better if you're designing for mobile).
This white space rule applies to images and embedded videos, too.
Adding these between blocks of text is an excellent way to break up the text and keep the reader engaged, but they can be distracting if the text runs right up to the border.
Give the image a cushion equivalent to an entire paragraph break on all sides.
The bottom line is that you want visitors to your site to be comfortable while they're browsing, and effective use of muted colours and white space will help make sure that's the case.
A Final Word
An eye-catching website design is a great way to hold the attention of new visitors, but it's the quality of your content that will keep them coming back.
Keep this in mind as you're implementing these ideas for your niche business site.
An over-designed website can negatively impact views and profits, especially if it makes your site slow to load, hard to navigate, or annoying to read.
You don't want just to throw every one of these techniques at your site and hope for the best.
Choose the design elements that make the most sense for your niche and add the most value for visitors.
If you're unsure which ones will help the most, check out what other sites in your industry are using to see what works well (and, just as important, what doesn't).
A niche business website that's straightforward while still utilising unique design elements is the winning formula you're looking for to execute your website's business plan and maximise your profit potential in 2021 and beyond.