20 Genius Money-Saving Tips For Creative Freelancers
Inflation, global energy shortages, and supply chain challenges have created a tight economic environment for creative freelancers working in the gig economy. 
Besides that, the cost of living continues to grow while clients are looking for top-quality work at amateur-level pricing. 
Unless your work is in high demand, raising your prices may backfire and cause clients to seek talent elsewhere. 
Creative freelancers that are just starting or haven't found their niche yet aren't always in an excellent position to raise their rates, especially during economic crises where clients feel the pinch. 
If you can't raise your prices to improve profits, your only other option is to figure out ways to lower your costs. 
Today, we'll list some of the best money-saving tips for freelancers and creatives to increase your profits.
It's important to remember that there is no financial holy grail that can solve all your money problems. But the effect is compounded when you combine numerous approaches to saving money and reducing costs. 
So please find a few tips that apply to your business and try them to see your bottom line grow. 
Money-saving tips for creative freelancers
There are many ways to reduce your costs as a self-employed freelancer to make more money even while the economy is down. Without further ado, here are 20 money-saving tips for creative freelancers:
1 – Trim your online subscriptions
Online services use the subscription payment model because it allows customers to make low monthly payments automatically. 
While it is convenient to set subscriptions on autopay, humans are forgetful and often lose track of how much they spend on subscription services each month. 
Check your bank statements for automatic payments and cancel any tool or app that you aren't using or you can live without. Aim to cut your subscriptions 3 or 4 times per year to ensure that your hard-earned cash isn't getting washed down the drain. 
2 – Streamline your payments
One of the more frustrating aspects of turning to freelance as a means of self-employment is that clients are notorious for making late payments. 
Sometimes even when you're giving it all you've got, you could still come up short if one of your clients fails to pay you within a timely manner. 
Look into payment software that offers automatic invoicing and bookkeeping for freelancers. 
Tools such as QuickBooks, FreeAgent, and Freshbooks, are a few examples of payment software that self-employed individuals swear by. They help you stay organised, monitor your cash flow, and ensure that you get paid for your work on time. 
3 – Track your time accurately
For time-based projects, be sure to use time tracking tools so that your clients are billed appropriately and you are fairly paid. 
You could miss some well-earned money if you are guessing on your timesheet or working off the clock. Time tracking tools can also show you which projects generate the most income and are not so productive. 
4 – Keep website costs to a minimum
Many creative freelancers like digital artists, photographers, and designers have a website to show off their skills and communicate with prospective clients. 
Some freelancers and self-employed creatives even have eCommerce stores or get paid through their site in another way. But web hosting and development costs can add up quickly. 
If you must have a website, look for ways to lower website development costs to improve your bottom line. 
5 – Check out refurbished items before buying new
Freelancers on a tight budget don't need the latest tech to succeed. Instead, avoid trending devices and seek out tech tools that meet your unique business needs. 
Make a list of specs that you need to have so that you don't get swept away by enticing features that don't matter. 
Another way to lower the amount you spend on devices is to search for refurbished items. These items are typically gently used but have been wiped clean to deliver a brand new (to you) laptop, smartphone, or tablet. 
6 – Timing is everything
When it comes to saving money, it pays to know the time. Harness the ability to set your own hours to reduce expenses by scheduling appointments outside of peak hours to avoid traffic. 
When you find materials for your projects at a deep discount, buy all of them. Pay attention to market trends and world events to time your marketing campaign messaging appropriately. 
The bottom line is to take advantage of money-saving and productivity-boosting opportunities. As the old saying goes, work smarter, not harder. 
7 – Stay employed until your side gig is established
It can be tempting to walk out of your unfulfilling day job and turn to a life of full-time creativity, but it takes time to build your own business. 
For your creative venture to be successful and fulfilling, it pays to wait until you've established your side gig before quitting your job. 
Until your side gig has evolved, you'll need a steady income to help expand your freelancing business. When you're just starting, you're likely working hard at securing clients at about the pace of a leaky faucet. 
As you build your portfolio and get positive reviews, you'll find that landing gigs become more straightforward, and you're making enough money to thrive without an employer. 
That's when it's time to quit your day job.
8 – Have a plan B
If you lose a regular client or need to take some time off, always have a plan B in place. As a general rule, never put all of your eggs in one basket and diversify your income streams, never to get hung out to dry. 
9 – Be on the lookout for open source and free software tools

Before you shell out the shillings for another must-have, consider a free online tool instead of purchasing the software. 
Wait to splurge on high-end tech tools until you begin to turn a profit. For example, Google has a suite of content creation tools such as Docs, Sheets, and numerous extensions that can help get your freelancing gig off the ground. 
10 – Pay off your debts
What use is money in the bank when you have creditors hounding you for missing payments? None. Although it's rather unsexy advice, paying off your debts is crucial to making a profit and growing your business. 
Debt holds back your credit and causes unnecessary stress. Still, it can also lead to a loss of revenue with interest added—work towards reducing or eliminating all of your debt before pursuing a freelancing career for optimal results. 
11 – Backup your work
Most of us use computers or other devices to write invoices, store business notes, financial records, and other vital documents in today's world. And many creative freelancers are finding new ways to create using digital tools and online resources.
But, mistakes happen. Back up your work onto a cloud server or external hard drive so that you always have an extra copy if you drop your laptop in the pool or become the victim of a cyberattack. 
12 – Leverage cost-effective marketing techniques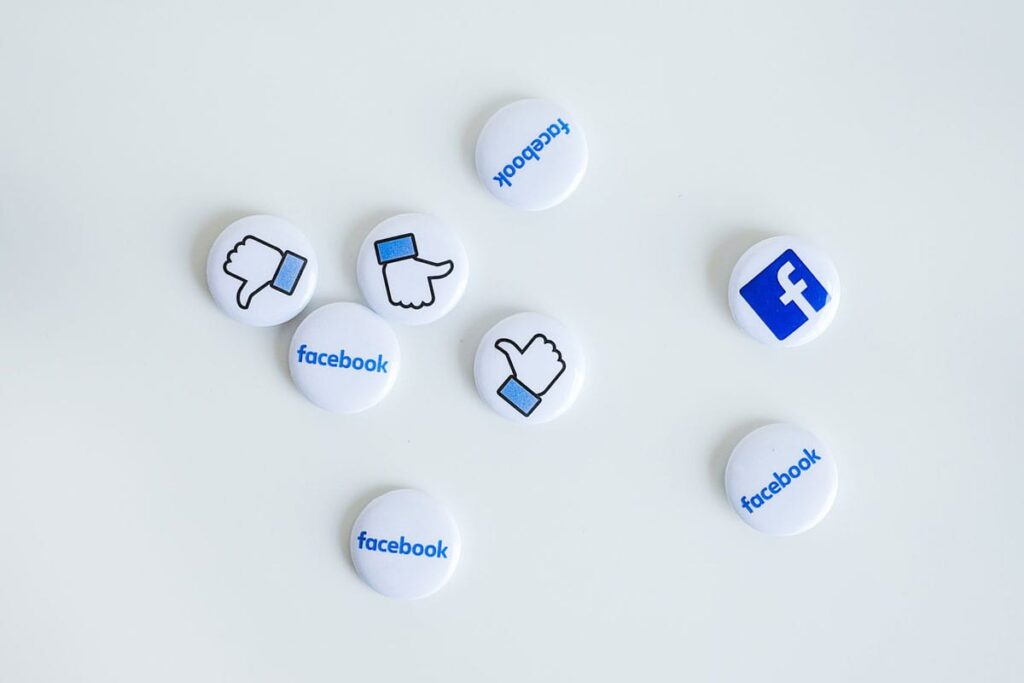 Marketing and advertising are essential for small businesses and freelancers that want to compete in today's saturated markets. 
While the top brands have the expendable income to spend on flashy ad campaigns and movie star influencers, many freelancers do not. 
Fortunately, getting exposure doesn't have to be expensive. Leverage free marketing techniques like social selling, guest blogging, and a well-thought-out business plan to start drumming up interest in your products and services. 
13 – Track every expense
Whether your client is covering your expenses, every freelancer should pay close attention to their receipts. By keeping track of your expenses, you will be more organised come tax time, and you will end up owing less in the long run. 
Get acquainted with small business and freelancer expenses that you can deduct from your taxes. And be sure to monitor your cash flow so that you won't miss out on any money you rightfully earned. 
For example, if you drive a lot for work, you could use an app to help log your miles to record your trips. And even some maintenance costs can be deducted from your taxes if you need a work vehicle. 
Considering that automobiles depreciate by 20% when they drive off the lot, you'll want to be sure to get some money back from your car purchase.
14 – Keep your business and personal funds separate
Another note for tax time – keep your business spending separate from personal expenses by using a business account or credit card for freelancing-related expenses. 
It may seem silly at first since it is you, and only you, working for you and making money that belongs to you…so why can't it just go into your personal account?
Keeping your business and personal funds separate can save you money for accounting purposes and clarity on your taxes.
15 – Contribute to an emergency fund
Some experts recommend saving up enough for six months of living expenses if you lose a client, experience an illness, or other unforeseen event interrupts your ability to generate an income. 
But it doesn't matter how much you save so long that you are trying to put money aside from each paycheck.
There are many different ways creative freelancers can save. Set up automatic savings with your banking app. Contributing to a savings account with interest can also help stretch your cash even further. 
Freelancers can also consider investing in crypto as a form of a very volatile yet potentially high-interest savings account. Just make sure to find a secure Bitcoin wallet with low transaction fees and a history of positive feedback. 
16 – Keep up with freelance finance trends
Learning from your peers is a great way to stay on top of emerging financial trends that impact creative freelancers. 
Find finance blogs written by freelancers like you with similar experiences and challenges. Or seek out actionable resources geared toward creatives, including books or personal finance podcasts. 
17 – Raise your productivity level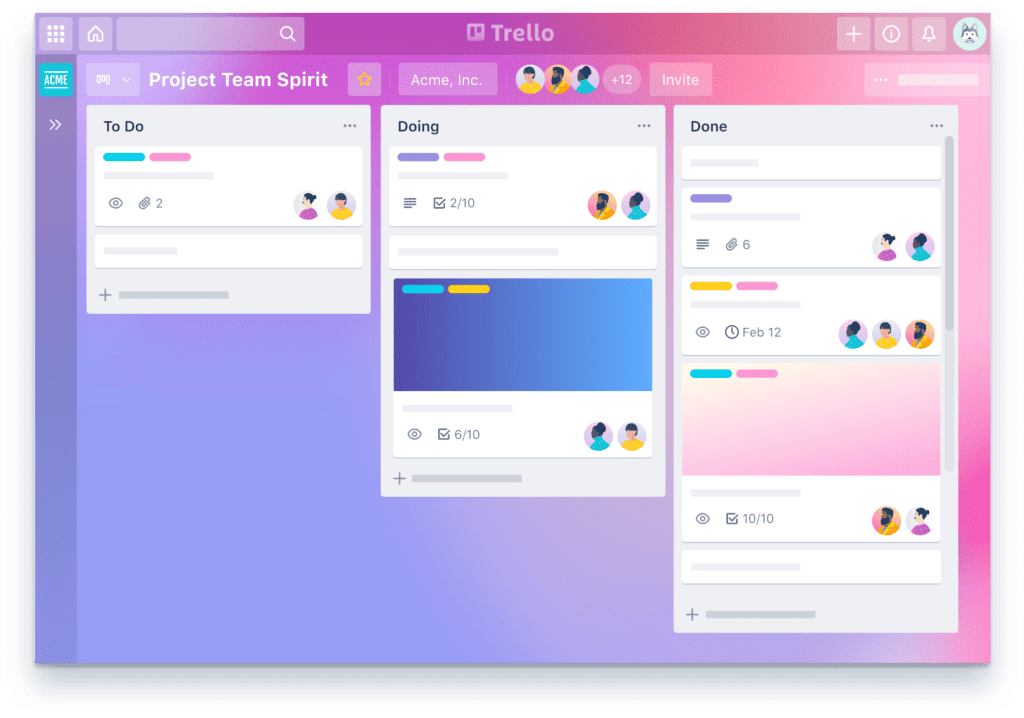 In addition to cutting your expenses, raising your productivity level can also help increase your profits. 
See if there are times of the day when you work more efficiently and shift your working hours to fit that timeframe. 
Find a project management tool to keep you organised, and maybe automate tasks like invoicing and payments where you can.
18 – Don't forget about taxes!
Only two things in life are guaranteed – death and taxes, even for freelancers. 
Freelancers must set aside a portion of their paycheck for tax time so that self-employment tax requirements don't cause you sticker shock come spring. 
19 – Expand your skills
Although specialising in a particular niche is highly beneficial for creative freelancers for numerous reasons, it can also pay to learn a few additional skills that can help you save money. 
If you sell handmade jewellery and you also happen to have a coding background, then you could save some money by learning how to apply those skills toward building and running an online store. 
Now, if you're not artistic, don't try to design a logo without the help of an experienced graphic designer. But if you have the skills, they could help increase your bottom line.  
20 – Take better care of yourself
Freelancers who started working before 2019 may be eligible for the government's Self Employment Income Support Scheme (SEISS) to help cover sickness and missing work costs. 
Unfortunately, most gig economy workers are not qualified for sick pay and vacation time. 
But taking care of your physical and mental wellbeing is of utmost importance. Try to get your teeth cleaned and see a physician for a checkup once per year, even if you feel fine. And take a week or two off to recharge, rebalance, and refocus your creative energy.
Final Thoughts
Even when the economy is excellent, freelancers and creatives often find themselves in seasons with fewer projects than necessary to turn a profit. 
It's more important than ever for creative freelancers to reduce their costs and save every bit from increasing profits and thriving throughout the global financial crisis. 
Use this list of money-saving tips to find new ways to increase your income. For best results, try 2 or 3 tips for a few weeks. 
Some tips will be more suited to specific individuals than others, so it might take trial and error to see a comfortable revenue improvement. 
In general, keeping your finances under control is especially crucial for those working in the gig economy. 
Creative freelancers offer services where the demand fluctuates throughout the year, so keep an eye on your cash flow to help balance low earning and high-earning periods. 
Creative freelancers can also benefit from the peace of mind with financial literacy. When your money matters are in order, you won't panic the next time a long-term client bails or a short-term project doesn't pan out. 
Instead, your freelancing business will stay comfortably afloat despite the changing economy.