7 Great Mobile Design Tips To Boost E-Commerce Sales
Nowadays, statistics show that most people prefer using their mobile phones for online shopping than computers.
This particularly applies to young people who like the convenience and portability that smart-phones provide when browsing the internet.
Therefore, if you're an online retailer, it's recommended to optimise the design of your website correctly to capture the attention of these mobile buyers.
It should be simple-to-scroll, intuitive and responsive enough for potential shoppers to show interest.
By designing your e-commerce website to target mobile users, you'll be able to reach new customers within a short period and boost your sales as well.
Below are some mobile design tips to consider when designing the UX of your website for smartphone users.
1 – Improve loading speeds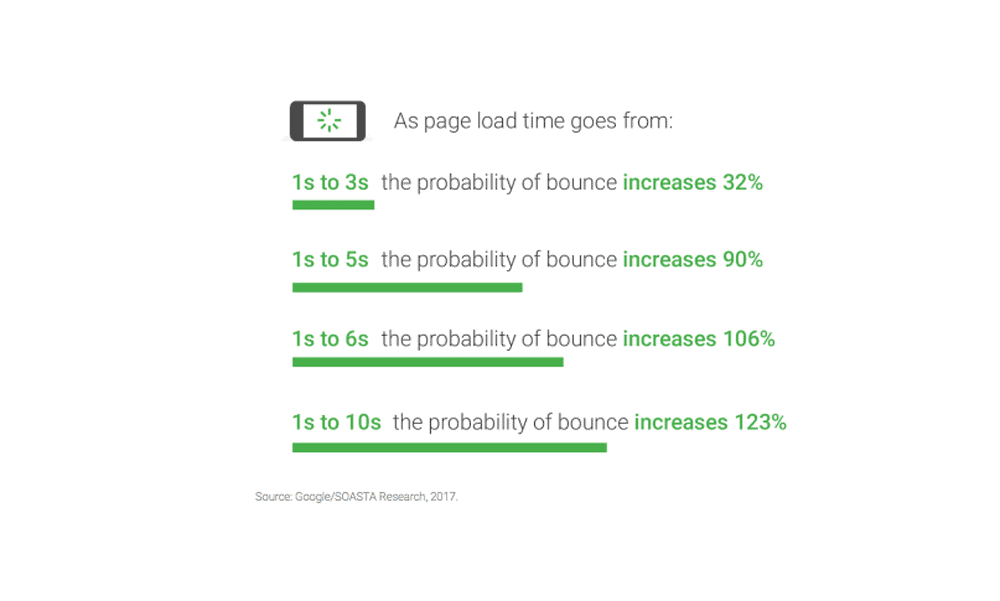 Most mobile internet users are demanding and won't wait more than 4 seconds for your website to load on their device.
Studies show that if your page takes too long to come up, then 52% of potential viewers will merely leave it and find other faster alternatives.
As a website owner, ensure that your site is designed to load within the shortest time possible so that visitors can have sufficient time to view what you're offering and possibly make a purchase.
Typically, if your eCommerce website has a lot of graphics, photos and videos, it may slow down the open rate on mobile phones due to a large amount of data present.
You can avoid this by optimising or even removing content found on your website such as old images, to free up more space.
Another solution is using smart design elements that have a significant impact on the viewers and also boost loading speeds.
For instance, try making your messages short, plain and simple so that viewers can know what you're offering right from the start, without having to read extra content on your website that only consumes data.
Another solution is making sure you choose a good hosting provider, one that is not just stacking up their servers with too many sites to reduce their costs.
To compare hosts and see which ones you should stay away from having a look at a specialised review website such as The Hosting Insitute and have them research for you.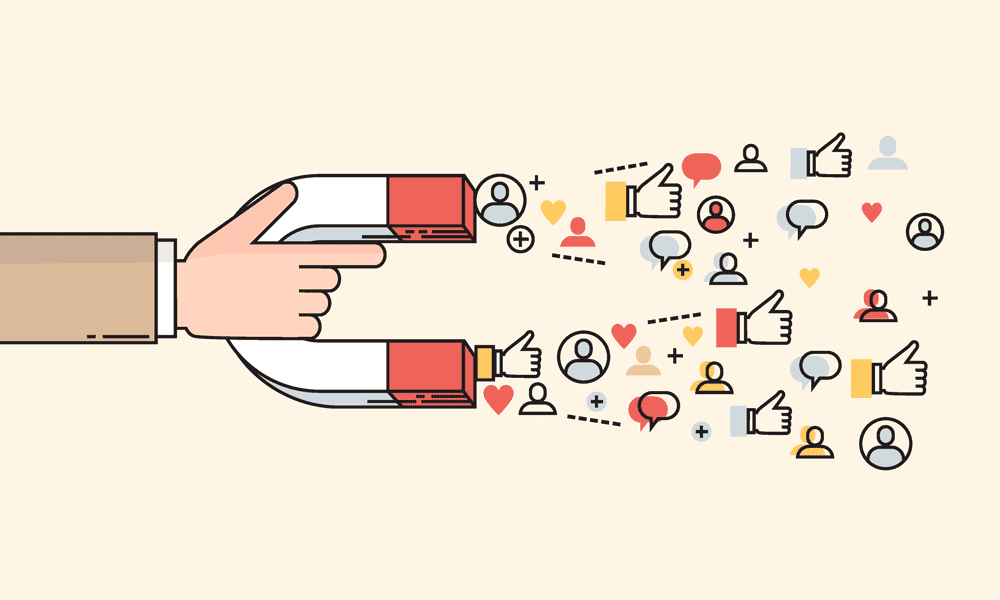 Most people nowadays have social media apps such as Facebook, Whatsapp and Twitter installed on their mobile phones.
As an online entrepreneur, you can design your website to have direct links to these social media sites, where it would be easier for visitors to learn about your company and chat with you at the touch of a button.
Being on social media also means that customers will gradually build a strong rapport with you since they can communicate with your company at any time using their smart-phone and get quick responses without having to call or send a mail.
Moreover, you'll be able to post notifications about your business onto your social media accounts, and followers will quickly be alerted through phone about any new updates or offers.
Likewise, if your site is attractive to visitors, they may leave positive reviews and opinions which will be seen by others within their network, thus boosting your brand visibility and sales potential.
For the best outcome when designing your mobile site, try placing links referring users to your different social media pages at the bottom of the home page where it's much easier to see.
Your mobile site should be able to promote all the products you're selling on the user's screen, but without cluttering the available space.
One of the best ways to do this is by arranging your 'product categories' vertically from top to bottom so that viewers can scroll down to find out more information about the items listed on your mobile site.
Instead of having to scroll the screen sideways where space is usually limited.
Furthermore, the background colour you choose for the site shouldn't be too dark that it dims the content found on your website making it difficult for visitors to see.
However, should instead be a simple shade or colour palette that gives a cohesive feel, and makes the screen visible to mobile users.
Likewise, when designing your mobile e-commerce portal, ensure that the navigation buttons and other essential components are not in the top parts.
You should preferably put them in the middle section where it's much more relaxed and comfortable to scroll, this is particularly helpful for individuals with big thumbs who need sufficient screen space to scroll down the products found on your site.
Also, take consideration of left-handed individuals who may want to visit your mobile page, the site should be intuitive enough to support their unique needs as well.
4 – Add a 'smart search' tab at the top
A smart search inventory allows users to quickly find what they are looking for on your mobile site, without having to search through the page listings manually.
While in the past visitors could only use the tiny search forms found on their devices, which allowed one to search items by typing specific keywords on the available box and pressing enter.
Nowadays, it's possible to have predictive search boxes that can determine what the user is looking for when they key in just the first few letters.
For instance, if your website sells shoes then if the mobile user types 'leather' on their smart search box a list of all the available leather boots and shoes would be revealed to them, according to the predicted intention of their search.
Also, there is voice-recognition search software that can direct mobile visitors to the particular product they are looking for in your store through speech command.
Though this technology is still in its preliminary stages, experts estimate that it will soon take over the online mobile retail industry with the help of artificial intelligence (AI).
5 – Create sharp landing pages
The landing page is the first thing that viewers often see when they click on your mobile eCommerce site.
It's a webpage that's dedicated to promoting a single product offered by the seller.
Different from a conventional site homepage, every aspect of a landing page is optimised to generate a call to action from the viewers.
Therefore, if you want to entice the mobile audience to your brand, it's essential to invest in a good landing page that's intentionally formulated to turn online visitors into actual customers.
Include all marketing offers and discounts that they will find interesting so that they can be motivated to buy from you or even recommend other people such as friends/family who may also be interested in the products you have on offer.
You can also design landing pages for specific target groups or niches, so that those who are specifically looking for your type of products online can find them easily.
Likewise, when creating landing-pages ensure that there aren't any distractions present that may pull the viewers' attention off their real purpose of making a purchase.
6 – Add a security seal to your mobile site
Some mobile-users express concern that the sites they are visiting with their smartphones are not legit and some unscrupulous people may take advantage of this to steal their sensitive information.
A study conducted in 2017 found that almost half of all online buyers feel less protected when they purchase a smartphone, which is something that may ultimately hinder your conversation rate.
The best way to address this concern by mobile visitors is by adding a trusted security badge on your website during the design process.
You can get an SSL security certificate which is the most trusted badge by most people, and on your mobile platform ensure that the SSL padlock is openly displayed for everyone to see.
7 – Optimise registration and purchase forms by making them mobile-friendly
If your website requires customers to sign-up first before shopping, then you should ensure that the registration form is compatible with mobile devices and not just computers.
This way you'll give equal opportunity to everyone who wants to purchase from your online store and not just those with computers.
Studies show that eCommerce stores lose up to 60% of potential customers by overcomplicating the signup process and making it too difficult for mobile subscribers to join in.
To solve this problem, you can use predictive type boxes on mobile registration platforms and even allow auto-fill options to make it easier for anyone to join and start buying.
To summarise, with many online businesses today venturing into the mobile space to attract customers, you can only stay ahead of the competition by intuitively designing your website to meet the needs of this particular niche group.
One of the ways to do this is ensuring your site is easy-to-navigate on mobile devices, so that visitors can have a simple time scrolling through it and finding the items that they want to buy.
Similarly, it should be optimised to have fast loading speeds, so that visitors don't waste precious time waiting for your web pages to load to start using the site.
Additionally, it's recommended to design your mobile website to be compatible with social media apps, so that customers can be able to reach you at any time for clarification or queries about your product.