Rules & Tools For Millennial Freelancers
For millennial freelancers or those who work remotely from home, the right tools can be crucial for a successful job.
Every freelancer has a difficult task to manage all the activities, costs, and deadlines.
Being a millennial freelancer means you have to be productive, knowing that you must rely solely on yourself.
A good organisation is always half a job.
Fortunately, there is a vast number of tools available today.
From freelance websites to project management tools.
From simple communicating tools and chatboxes, to call centre software.
From storage tools to finance tools. You just name it!
These tools can be handy, but you must be careful.
There is always a risk of overloading which might actually take your time.
Therefore, we compiled a list of some of the most useful rules and tools for millennial freelancers.
Who are the millennial freelancers?
From writers to web designers, developers and marketing managers, many people in the creative industry are working as freelancers.
A Freelancer is someone who does not work for a full-time company but is engaged by different companies for specific jobs.
For example, a newspaper or website will have a primary team of editors that employ freelance writers to write articles, or the agency might hire the developer to work on a single set of projects.
Success in freelance jobs involves the adoption of several useful lessons that can lead you to success and earnings.
What rules should you follow to be a successful freelancer?
As in any other business, freelance jobs, also have their basic rules you should adhere to.
Of course, all to make the business as successful as possible to mutual satisfaction.
What are the things you should not forget about when you're a freelancer?
1 – Promote your work and projects
Nobody will call you without a good reason. You need to tell people you exist.
It doesn't matter if you are an already-built freelancer or you're starting from the scratch.
Keep in mind that self-promotion is vital. Send an email, invite people, go to conferences, create your own website.
Send your portfolio to customers. Maximise your visibility online. Regular clients are gold worthy.
But do not underestimate the time needed to create and develop good business relationships.
Give your clients a little time to get to know you.
The goal is to make your own network and use the opportunity that others see your work.
2 – Create your own website now!
If self-promotion is the key to be a successful freelancer, then a portfolio is the most effective tool you can have.
Your site is the first place where most potential customers will be referred to.
It is much easier to create a web site than you might think.
Web platforms such as WordPress, Joomla or similar, can be customised to act as the beginning of a blog, a digital portfolio, or even an online store where you can directly sell your work.
3 – Organise your working process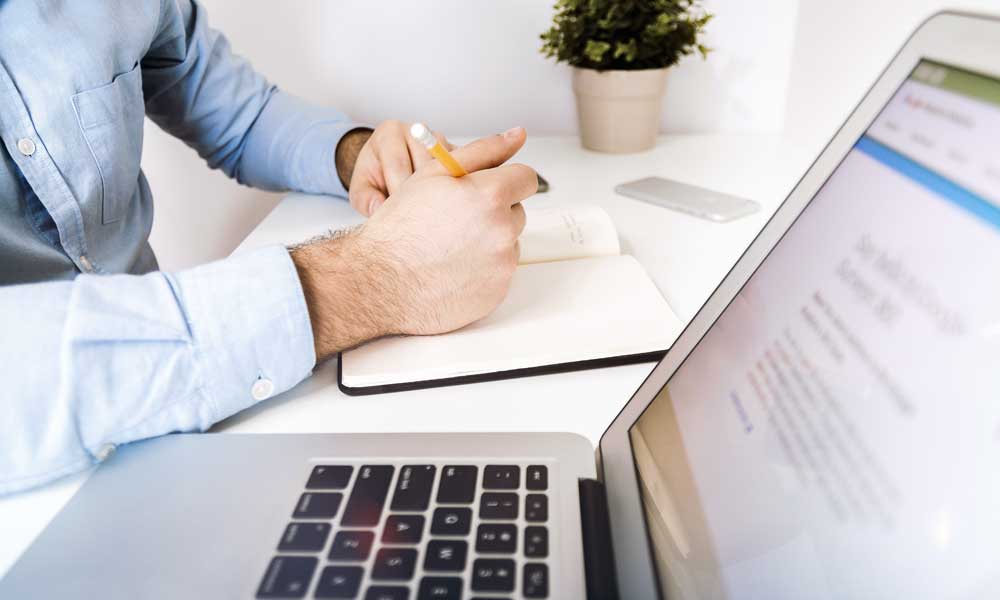 Keeping a balance between work and private life is of great importance.
Proper time management and work discipline are necessary.
You have to respect the deadlines that are ordered.
Therefore, your ability to make priorities is crucial.
It's quite easy to stay motivated in this business.
Simply – if you do not work, you will not be paid.
You should never underestimate the time that takes to reach a concept or an idea.
Be disciplined in job scheduling, and in time measurement.
If you are working with a fixed price, any time you spend over the foreseen is just lost money for you.
4 – Do not get discouraged
Freelancing can be a lonely type of job.
It takes persistence and time to establish a career.
Have faith in yourself and your work because it is important that you remain motivated, even when things do not move so quickly.
Unfortunately, this is the nature of the freelance business.
But if you believe in your work and ready to work hard to improve yourself – the results will come.
5 – Never rely on just one client
As a freelancer, you must learn to never rely on one client.
Let your goal be for, eg. 10 clients who will always be happy to return.
It's essential that you have more than one client, because, after all, this is a business.
6 – Satisfied customers are your returning clients
Communicate with your clients regularly.
Good communication is essential for more efficient task fulfillment.
Always submit your work on time and in accordance with the budget.
Be kind, professional, do a good job and, if possible, add a small value for free.
If you exceed the deadline, the chances are that your client will not re-engage in the future.
When you deliver quality work, on time and every time, the client will want to re-cooperate or even recommend you to others.
7 – Work on personal projects as well
The nature of part-time jobs means that you will often work with clients who require a very simple content, design or program.
They can not credit you, but they will pay your bills.
In order to make a balance, consider and work on your ideas.
Continue to generate your ideas while doing your ordered jobs.
This will keep you motivated to do additional jobs and learn further.
8 – Choose which projects you will accept
If you are new to freelancing, then you may be tempted to accept any work that is offered.
However, some jobs are simply not worth accepting.
It's important that you do not jeopardise the quality of your work just to earn something.
Also, if a client requires the ownership on all your copyrights, do not want to negotiate, or offers a very low fee, which does not reflect the required work – do not accept that job.
9 – Be careful not to overburden yourself with work
One thing that all millennial freelancers agree on – you should never work for free or at a reduced price.
If you are good enough to start a job, then you are surely good enough to be righteously paid for it.
10 – Never forget that you started a small business
The attention with which you will approach your clients is vital to success.
And not only in terms of doing business but also in the contracting, negotiating and "chasing" the suspicious clients that you're not able to charge on time.
It is very important that you retain your copyrights.
Freelancing offers enormous opportunities for development and earnings.
Give yourself a chance and go into the adventure of working with domestic and foreign clients.
Tools recommended for millennial freelancers
The largest number of millennials is turned to freelance jobs.
The main reason for that is the desire for freedom in business.
This kind of freedom in the first place implies the ability to do what you really want and what you are good at.
This kind of freedom also applies to the selection of clients, and for managing and disposal of the time that you have.
So what are the tools that'll make your freelance life much easier?
1 – Writing Tools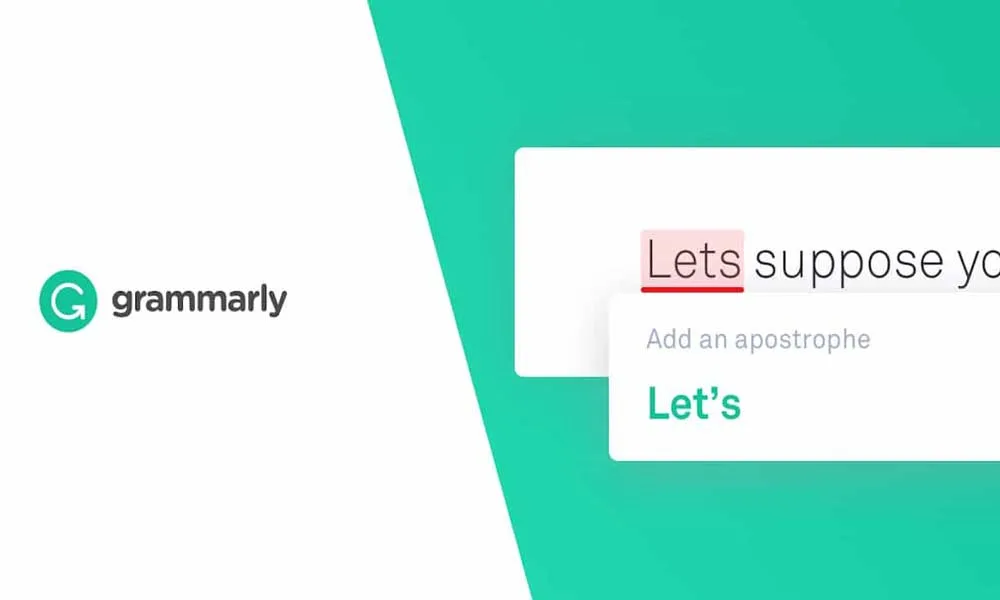 Today, content writing is one of the preferable freelance skills needed.
It is because of the fact that quality content is an effective strength for selling and purchasing.
Such articles usually have to include SEO optimised content.
This is the main reason why many clients have a constant need for content writing.
If you are offering such a service, you make sure your content has the sense, style, facts and is grammatically punctual.
That's why the Grammarly is one of the most recommendable tools for freelance content writers.
This simple writing tool offers the best grammar checking.
It will help you fix grammatical errors, show definitions and synonyms and even detect words used in the wrong context.
It will show you misplaced words or phrases and help you solve the additional writing issues.
You will write your articles with confidence.
Moreover, one of the best features of this tool is that it also has a plagiarism checker implemented.
So, if you're just one of many writers working for the same client – this tool will be more than helpful to you.
2 – Storage Tools
Cloud storage tools made everyone easier to access, store and share different business files.
These extremely useful features are necessary for millennial freelancers who are working remotely with customers from any country in the world.
Storage tools can also be useful as a backup solution in case your hard drive collapses due to viruses.
In such cases, you don't need to be worried, since your work will be saved automatically.
In the beginning, the Dropbox was the most famous storage tool, but in the past few years, Google Drive takes its primate.
It can be used by anyone who has a Google account.
Google Drive also includes access to many online software tools like Docs, Slides, Sheets, etc.
3 – Communicating Tools
Staying in touch with existing clients or those who might be interested in your business is really important.
One can say it is almost critical for keeping freelancers busy with the following projects.
One of the most famous and mostly used communicating tools is Skype.
This software is extremely helpful for both voice and video communicating.
Whether you use local or international calls.
If both parties are using it on wifi – it is free.
However, if you want, you can also buy credits to use it with international phone calls.
4 – Finance Tools
Since millennial freelancers are usually working remotely, receiving their payments is of great importance.
That's why they are using financing tools which are mostly adaptable for them.
One of the well-known payment tools is the PayPal service.
For those freelancers who are from foreign countries, bank payment transfer might cost much money since the fees are much higher.
Therefore, PayPal is the most convenient service.
It is available in more than 200 countries all over the world, and it supports more than 25 currencies.
This service is considered to be very reliable and secure.
---
So, in the end – improving your freelance business is much easier and more successful if you go by the rules and also use the tools you have at disposal.
If you want to be effective, try to learn and acknowledge the most relevant options.
Afterwards, you just watch your earnings start to pile!