9 Marketing Strategies To Expand Your Construction Business
In today's competitive world, no matter what type of business you run – a small scale or a large scale, you need to market and advertise your business for it to grow. 
With the amount of competition existing in the market, you have to put yourself out there and advertise your business, or you'll just get thrown out of it altogether. 
Being in the construction business, you might think that all you need to focus on is your work and how well you do it and your business will grow based on just that. 
But this is the traditional and conventional way of doing business. 
For you to expand your business and make it successful, you need to step up your game and build up marketing plans and strategies to attract new customers. 
Are you a novice kind of a person when it comes to marketing and advertising for your business, both online and offline? 
Are you looking for a few tips through which you can strategise your marketing plans and make it a success? 
If yes, then you're at the right place because this article will help you out with all of the basics of marketing techniques. 
So read ahead to find out about 9 marketing strategies that'll help you expand your construction business. 
1 – Creating a website
First things first, create a website or update an already existing one. 
In today's era, having a website is an absolute necessity. The reason for this is the growing trend in digital marketing. 
For your business to survive in this cut-throat competition, you have to start online marketing. 
You can easily hire a tech who can create a website for you. 
Having a website is beneficial as anyone looking for any home or office or any other construction can quickly get your information and contact you. 
This way, you can find new customers without any difficulties. 
There are a lot of necessary things that you have to mention on your website, such as your email address, your active mobile number, all the construction service you provide, along with the photos of your finished work. 
You can also upload pictures of before and after of the previous works that you've done so that customers get a clear view. 
Make sure you include all of the contact information of yours and the location of your business and office. 
You can get some standard information about your potential customers who view your website, such as their email addresses, and you can mail them and brief them about the type of work you do. 
Email marketing is not dead even though it might seem old school. You can get in touch with a lot of potential customers and business clients as well. 
2 – Contacting a marketing agency
A marketing agency can ease your work to a great extent. 
You can hire them easily to work for you. 
They can help you set up a website and other social media platforms where you can advertise your business. 
A marketing agency will also help you in creating a brand name and logo design for your business; they can also advertise for you on different social media platforms such as Instagram, Facebook, and Google.
If you have a better budget and vision, you can hire a marketing agency that will handle your social media pages/accounts, post pictures of your work, write the content for you, make brochures, and this way, advertise your business so that you do not have to worry about online and marketing. 
3 – Build up your brand
Building up a brand for your business is a task and can take much time, but once you have created a brand for yourself, your business is meant to flourish and be a success in the future. 
Ask yourself questions such as what makes your business stand out from others and what services you can provide that you don't see your competitors providing to the customers. 
Answering such questions will help you in branding your business, and you can show your customers the uniqueness that your business will provide. 
For example, Apple has created a brand image to which people are attracted to. 
They buy Apple products because it stands out from the rest. 
The more brand awareness you build, the more customers will come, and the more your business will grow. 
One of the most critical factors is targeting the audience. 
The right kind of audience will surely help you a lot in building a good brand image. 
Do your research well in these matters. 
4 – Getting customer feedback
Getting reviews and feedback from your customers is one of the best ways to advertise your business. 
Ask your old customers to give feedback for your work and services, and you can post their reviews on your website. 
This will approve your business to be authentic and will help your new customers to trust you in hiring for their latest project. 
Focusing on the needs of your clients will help you build their trust. 
Getting good customer feedback does help a lot in growing your business. 
5 – Word-of-mouth marketing
Your old clients and customers can help you a lot with word-of-mouth marketing. 
You can simply ask them to recommend you to their other friends and relatives for their construction-related projects. 
If they like your services and finish, then they will voluntarily advertise for you. 
You can also get their contact numbers and send your prices and more information regarding your work so that they can forward the same to other relatives of theirs. 
6 – Networking
Another way of marketing is through networking. 
People tend to underestimate this marketing method, but with the right contacts, you can take your business to the next level. 
A lot of builders, corporates, and business people are active on social media platforms as well, such as LinkedIn. 
You can create your account and try to get in contact with them. 
If they like your work, they might arrange a meeting with you and hire you for their next projects. 
Building professional relations with businesses can turn your business into a success and more profitable. 
7 – Creating a video content
Designing a catchy video of your business can also be very useful in expanding one's business. 
For a construction business, you can take the help of experts in creating a time-lapse video of all your previous works done and upload it on different social media sites such as Youtube, Instagram and even post on your website. 
You can attract the viewers this way by creating a good video that shows what you do and gets more customers. 
You can also make a corporate film that shows your past structures and work, which can be directly sent to the clients. 
8 – Offline marketing techniques
Apart from online, traditional offline marketing can also aid in expanding your business. 
You can advertise on billboards, on the back of vehicles such as on rickshaws, if you live in India. 
You can print cards that have your name, email, and contact number on it, which can be given to clients and customers. 
You can also print flyers that mention all the necessary information about your business and distribute it around different neighbourhoods. 
You can also partner up with certain other businesses and become a sponsor. 
This is also an excellent way of advertising your business. 
9 – Using SEO-Search Engine Optimisation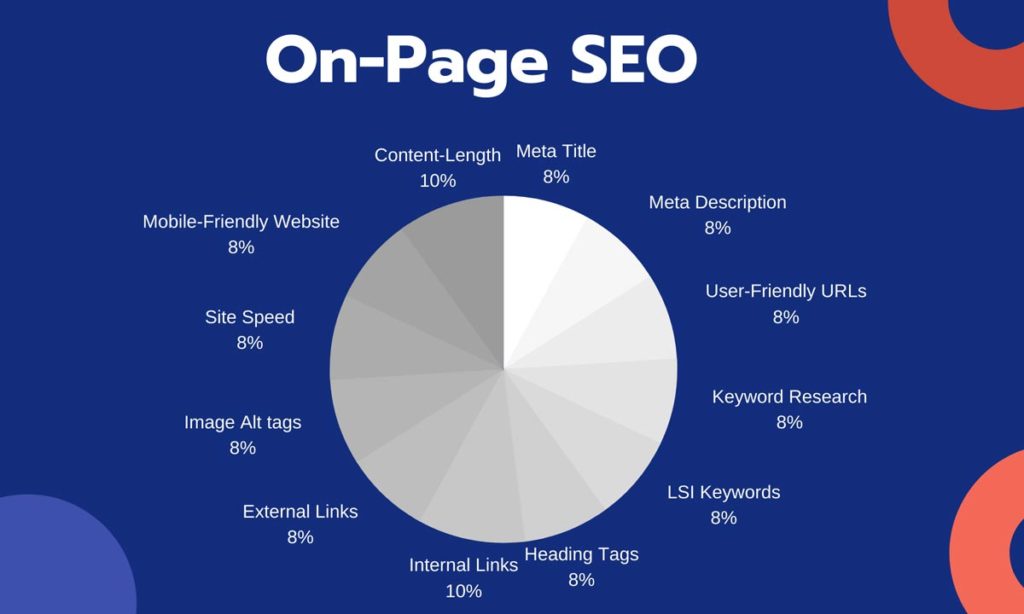 Lastly, you can market your business if you can optimally use SEO. What is SEO, you may ask? 
It is a process by which you can optimally use your online content so that the search engine shows your content on its top searches. 
What the SEO does typically is that it will increase the visibility of your site on google as and when people search through the common keywords. 
What you have to do is write articles that revolve around specific "construction business" keywords, so when someone searches using those keywords, your article can appear on the top searches. 
If you manage to do so effectively, your articles regarding construction businesses can be seen by more and more people. 
This way, you can advertise about your business and your work to many potential clients and other companies that might hire you for comparatively larger projects. 
However, SEO isn't as simple, and you have to get a proper understanding before you can benefit from it. 
Conclusion
These were 9 useful marketing strategies that you can use to grow and expand your construction business. 
Some of them may seem very basic but can be the most helpful in making your business a success. 
If you market and advertise effectively, you can take your small-scale business to great heights. 
Thus, it is always beneficial to set a fair amount of budget for advertising because your work makes you suitable but marketing it can take it from being good to the best. 
I hope this article would have guided you through how you can market your construction business more successfully. 
Author Bio: Sharon Vaughn is a full-time student Counselor. After six years of practical experience in counselling students. Sharon has expertise in content writing for Graphic Design, education, Consultancy, Marketing strategies, Technology, and other new kinds of stuff. She has received multiple awards for her writing skills and magical words.