Marketing Essentials for Graphic Designers to Create Effective Print Materials
In the current digital advertising landscape, businesses are turning to print marketing. Why?
They are trying to get out of the box by reviving the tradition of offline marketing and giving print materials a new spin.
Statistics show that 56% of consumers trust print ads more than digital adverts.
With the right design, a print advertisement may have an even bigger impact.
There are huge differences in the guidelines that have to be followed when designing for print in comparison with digital designs.
With the help of our friends from Helloprint we created this marketing essentials guide, with which you are sure to be prepared for creating the designs for all your clients' marketing campaigns.
Marketing Essentials – The design
White does not mean empty
As a graphic designer sometimes you might need to include so much information on print products that often the design overflows of visuals and texts.
Make sure you always leave room for your design to breathe, otherwise it will just overwhelm the viewer.
Business branding
If you are creating designs for any marketing material, be it print or online, you should clearly represent the branding.
Make sure you develop a thorough brand identity before continuing on with marketing plans.
There are many ways to include the logo or brand colours in the design. Here are a couple of ideas:
As long as you think about the message of the brand and try to integrate it either in the colouring, the font or the feel of the design, then you are successful at creating brand awareness.
BOLD
Have at least one very striking element in your design.
Nowadays people are swamped by advertisements both out on the street, as well as online.
This tendency makes it harder to actually catch the attention of the crowds.
In order to successfully reach people with print materials, they have to be very creative and original.
For example, you can make jokes, take inspiration from memes, integrate pop culture, have a very original design, there are plenty of strategies you could use.
You can take inspiration from some guerilla marketing examples.
You don't have to go crazy, for instance, this poster advertising the movie "UP" is quite eye-catching, all the same, it does not require some insane budget.
CMYK
While you might normally work with RGB, for printing purposes, it's better to switch your settings to CMYK, because it will provide you with a more accurate idea of what the design will look like when printed.
Bleed
When you create your design you must leave some space all around the edges of the images, which will be cut out from your final product, as, a cutting machine cannot be 100% accurate.
Sometimes, due to vibrations during the process, the cutting line can deviate with less than a millimetre.
This can leave a tiny white edge all around your document. To avoid this you would need to enlarge your design with 4 mm over the cutting line.
This 4mm space is called the bleed and it ensures that there are no white spaces left at the edge of your design. 
The text
The font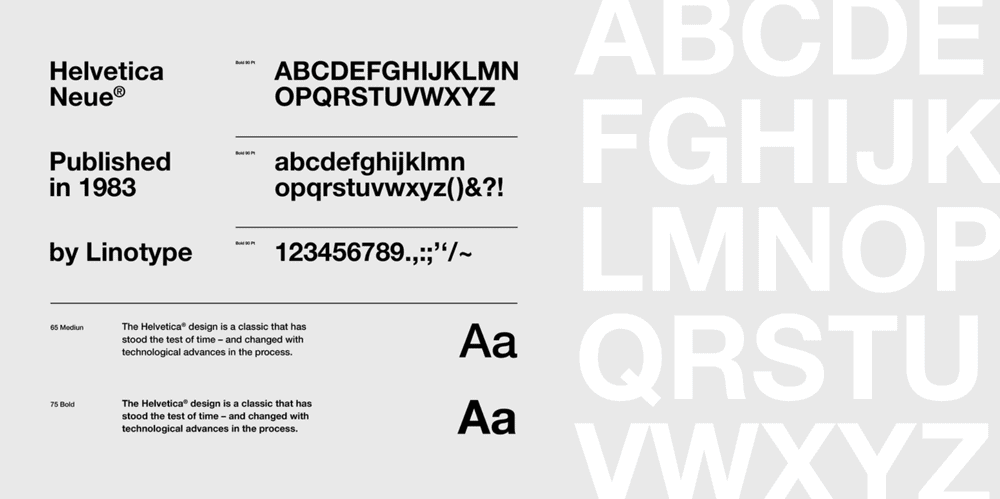 Any font meant for print materials had to be readable.
Especially if you plan to use one design for multiple print materials, the font you choose can make or break your marketing campaign.
You have to be certain that the font is readable when printed on a small product like a flyer and on a huge surface like a billboard.
It's a good idea to create a mock print of your design to see how the font looks at least on the flyer.
Ad copy
When writing the text for your print materials, since space may be limited, each word has to make a statement.
Think of it as if you are painting a picture, every brushstroke counts. Take a look at this checklist, when designing your print:
Special tips for specific print products
Flyers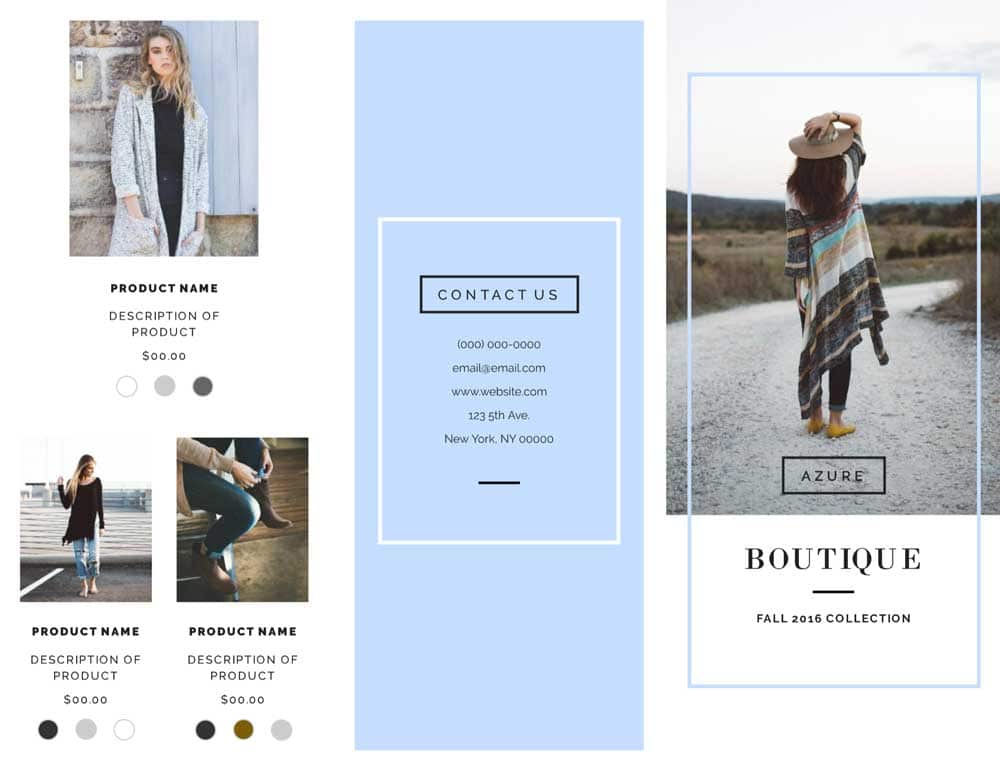 There are so many choices you have to make for flyers.
In order to even begin the design, you have to think about the size and paper thickness of the flyer. These decisions depend on your marketing aims.
If you want flyers to be distributed in high traffic areas, get smaller sized flyers, which are not thick, that way they'll be easy to carry.
If you want flyers for an upcoming trade show, maybe you should take a slightly thicker paper with an A4 size, the thicker paper will create the perception of high professionalism.
If you want to raise brand awareness among other businesses, maybe you can choose a not so standard size and thicker paper. This will make for eye-catching flyers with a professional touch. 
After you have designed your flyers, you have to select your paper finish.
If you have a very visual design with limited text, go for glossy paper, it will make your images appear vibrant and bold.
If you have created a text-based flyer, go for matt paper, so as to make your flyer easy to read.
If you are going to a trade show, get some writable flyers so that your salespeople can leave their contact details on the flyer for customers.
Brochures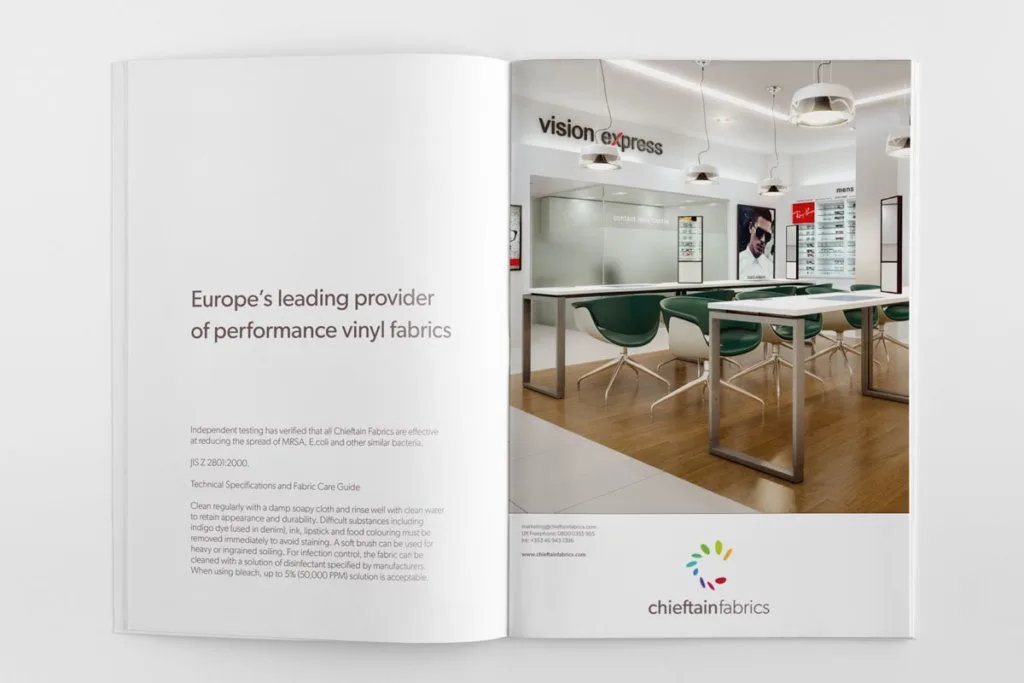 Before you even get to the design of brochures, you got to make a couple of decisions:
Depending on the information you want the brochure to include, you can easily set a number of pages, just make sure you don't overload your customers with information, because there is a high chance they won't read it.
The way you decide to fold your brochure will have an impact on the design.
The options you have are the half fold, tri fold, z-fold, cross fold, roll-fold and w-fold. Take a look at what each one can offer and think about how to make the most of them with your visuals. 
To create a cohesive and professional looking brochure, you have to choose a stylish colour scheme and follow it with your design.
Business cards
You might think that business cards are old news, but recent research suggests that 72% of people judge businesses based on the quality of their business cards.
Standard cards should include the company name and logo, you name, official professional title and contact details.
You can always include more information, if you want to, it's all up to you.
For high-quality business cards, it's important that you use vector visuals.
This will ensure the best quality images possible and your design will have a nice crisp line look. There are many ways to make your business cards memorable, if you think outside the box.
Have you ever thought about transparent cards? They are sure to make an impression.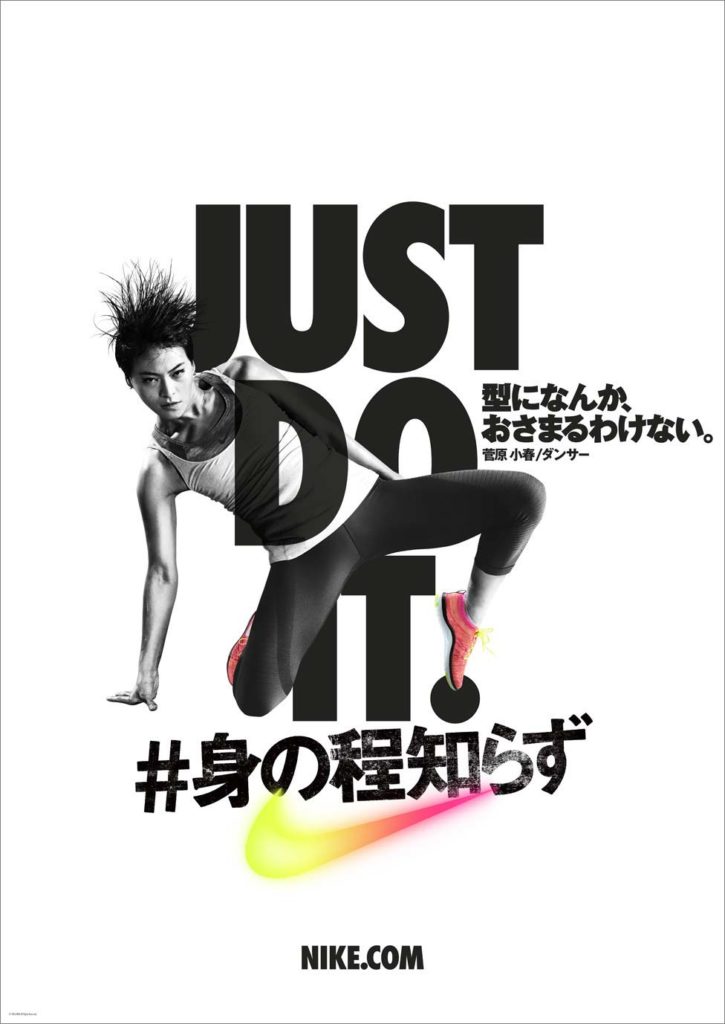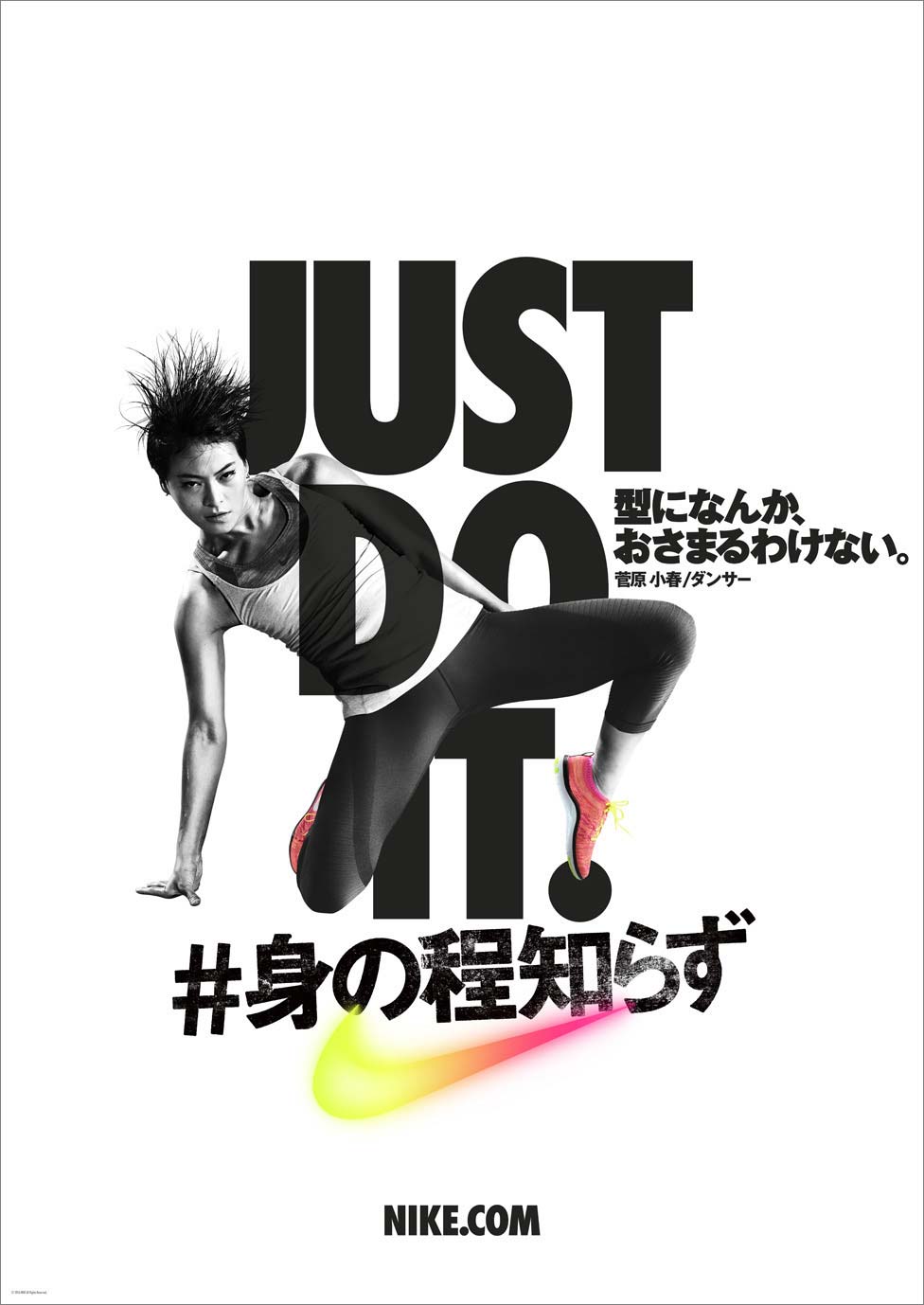 Always create your posters and banners with the idea in the back of your mind that your final design is meant to be viewed from afar.
For large scale print materials, it's very important to have high-quality visuals, if possible, use only vector images, so that your design does not pixelate when stretched out.
On the same note, be careful when you decide on your font. It has to be readable, yet interesting and eye-catching.
Make sure that you chosen typeface is not too thin, because it won't be visible and if you make your font too bold, it might be not readable.
In regard to colouring, it is recommended to go for a small palette, two, three colours and choose contrasting colours, so that everything can nicely stand out from the background.
Print is an important aspect of any marketing essentials.
Statistics confirm that a combination of print, online and TV advertising leads to a 15% increase in brand awareness and it all starts with an awesome design.
Now you know how to impress your clients with these amazing marketing essentials that will definitely up the level of their marketing campaign.