8 Ways to Market Your Gymnastics Business Online
How have you been marketing your gym club? 
Digitalisation has changed all facets of human life, and the fitness world is not an exception. 
With the recent fast-paced globalisation, it can be easy or difficult for your business to be remembered or heard of. 
It depends on how you handle your marketing. You can leverage the numerous marketing techniques to sell out your gymnastics business. 
Whether you own a small or big gym, marketing your gymnastics business is among the crucial aspects of your business existence. 
As the gymnastics location is more of a local business, your target is to compete with other gym clubs in your locality and drive people to subscribe as a user in your gym club.
In this article, we will talk about the strategies to market and promote your gymnastics business.
Build a Website
To be accessible on this internet, you need to create a website for your gymnastics business. 
This offers you an opportunity to be reachable by a lot of potential users of your gym house. 
Your website must:
Have a simple interface
Contain detailed information about your club address, location, opening hours, facilities, contact numbers, etc.
Exist in search engines
You can use some digital tools to build an excellent website for your gymnastics business like Squarespace, WordPress, and Divi. 
Once you have created your website, always include it in all your promotional marketing campaigns to drive users to sign-up on your website. 
Here is an example of a gymnastics website that provides both values and tips to all aspiring gymnasts. 
It is vital to be an authority in your niche so that people will respect and trust you more.
Becoming an authority in your niche also allows you access to plenty of new opportunities to generate for your gymnastics business, both direct and indirect income.
Local SEO for Gyms
As a good business owner, you will be looking for ways to cut down on expenses. 
Local SEO is among the most cost-effective ways to market your gymnastics business online. 
It is free and can also give you huge returns if you can rank high for local searches. 
Local SEO uses streamlined keywords to meet local searches. 
For example, you can use the best gymnastics club in Alaska instead of "Gymnastics house" or "Gymnastics house in the US." 
Be sure to use local keywords, link valid and consistent business name, address, and contact number in your content. It's also good to have a business page on Google.
Video Content Marketing
Video content is now a general thing on all search engines and social media platforms. 
It is an excellent way to promote your gymnastics business online. 
It allows you to showcase your business facilities and other features that will make viewers develop an interest in your gym house. 
Show them how much they are missing by letting them see how many existing users are enjoying.
You can share it on various social media sites, like Facebook, Instagram, and many more. 
It helps drive your page out for searches via hashtags, location, personal trainers, workout plans, and so on in your locality.
Marketed Post on Social Media
Social media has grown to become one of the most visited sites and marketing platform. 
You can also utilise it to boost your sales and gain more users. 
Ensure to input UTM tags to analyse the rate at which people sign up to your club from any of your marketed posts on social media.
This tool works well to keep track of and update your social media marketing. 
You can optimise your social media posts by using various free tools such as buffer to plan and schedule your posts in advance and cross-post among multiple social media channels. 
You can measure and track your engagements and results, respectively.
Fitness Content Marketing
You need content for many things like your video marketing, social media posts, and many more. 
Another way to use content to drive your sale is to engage in content for your blog. 
Set up a blog on your website and dedicate it to fitness content. 
Always use fitness, gymnastics relevant keywords for your audience. 
Share on various social media platforms, free post sites, local forums, and many more.  
Sending out a Weekly Newsletter
Though most businesses believe that newsletter is for subscribers only, but that's wrong. 
You can send newsletters to existing and old users, and people who give you their emails. 
Ensure that the newsletter contains up-to-date content to engage your readers and drive them to subscribe. 
You can also send gym guides and tips, promotions, and updates to all available mails. 
But, ensure to put an "Unsubscribe" link so as not to infringe on their privacy. 
However, if they do not unsubscribe, you can continue to send emails to them, as that implies that you have their consent.
Affiliate Marketing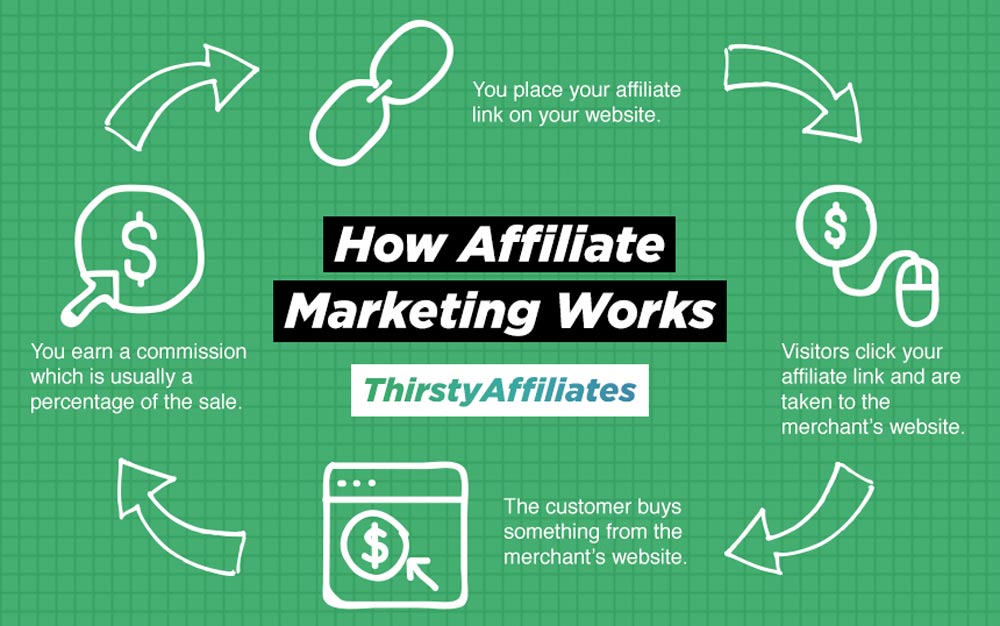 Affiliate marketing involves setting up a system wherein your people or platforms outside your gym house get a commission for driving and referring people to become members of your gym. 
It is among the widely used online marketing technique. Ensure to choose local sites and platforms. 
You can offer affiliate marketing to people or organisations involved with personal trainers, fitness stores, supplement stores, platforms, physical therapists, and doctors. 
All you need to do is to determine the affiliate commission and mutual regulations.
Promotional Offers
The world is filled with many celebrations, and one of the most widely celebrated ones is the new year! 
It comes with people looking forward to various resolutions like "Getting fit." 
Include some promotional offers. 
It's good to have a deadline as it drives people to want to take advantage quickly. 
So, use that period to create awareness through your various platforms. 
Don't let your promotion run for long. Otherwise, people will start viewing it as the norm, reducing their enthusiasm.
To reach more prospective audience:
Offer incentives for members when they refer a new subscriber to your gym house.
Do paid Ads, marketing on social media sites like Google, Facebook.
Do billboards, flyers, and posters.
Don't forget always to keep a record of all your measures.
Conclusion
Like earlier said, there are numerous ways to improve your gymnastics business online. 
The above have been strategically chosen to ensure that your business blooms. 
You can implement all, some, or one of them, but always remember to measure all of them to know the ones working and the ones that are not to make realistic decisions.
Be ready for your business growth.