You would be hard-pressed to find anyone over the age of 6 who does not immediately recognise the logo below.No matter what the background colour, no matter what the colour of the swoosh, we know Nike. The logo is timeless. And Nike will probably never change this globally recognisable symbol of its athletic wear.
No matter what the background colour, no matter what the colour of the swoosh, we know Nike. The logo is timeless.
And Nike will probably never change this globally recognisable symbol of its athletic wear.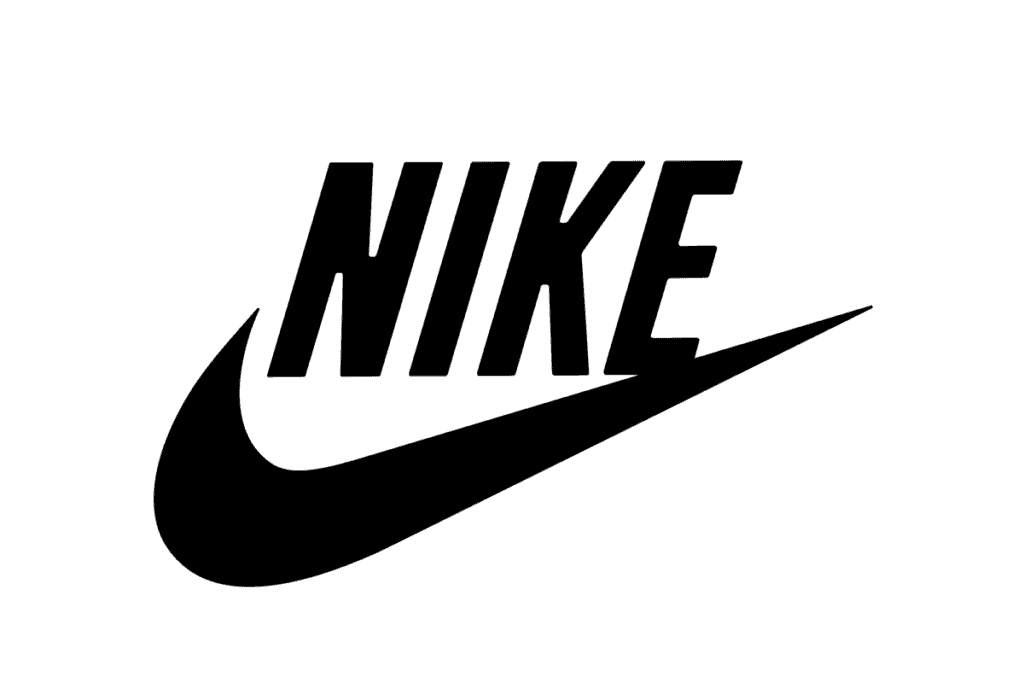 The Nike logo was designed in 1971 by Carolyn Davidson, a design student at Portland University.
She was in the hallway of a classroom building, complaining to a friend that she couldn't afford to take an oil painting class, when Phil Knight, a part-time accounting teacher offered to pay her $2 an hour to letter some signs for his business, Blue Ribbon Sports.
She was then asked to come up with a symbol for a new line of tennis shoes the company was going to produce.
She produced several, one of which was the "swoosh," representing the wing of Nike, the Greek goddess of victory. Knight and his partner finally decided on the "swoosh," although Knight said at the time it didn't thrill him. Davidson was paid $35 for the design.
What makes this logo timeless is its simplicity of design and it's versatility. It can come in any colour, any size, and is about as easy as it gets to remember.
These principles of logo design are timeless too. However, a lot has changed since 1971, and logo design trends have evolved over these years too. Each year there are new, innovative logo creations that create new trends.
So, what are the trends for 2016? Here are six that are predicted by those who study changes and innovations in logo design trends.
Flat Logo Designs
This design trend actually began in 2014, continued through 2015, and will remain a strong influence in 2016. Flat designs are two-dimensional, with no embellishments.
Generally, while the design is flat and simple, the use of bright colour and bold type is pretty typical.If shapes are used in a flat logo design, they are generally simple geometric ones – rectangles, circles, triangles. And words are kept to a minimum. 
If shapes are used in a flat logo design, they are generally simple geometric ones – rectangles, circles, triangles. And words are kept to a minimum.
A lot of designers prefer flat logos because they load quickly (without the shadows, textures, etc.), print out well, and they are easy to remember. Microsoft's logo is a perfect example of a flat design.
Handmade Logos

One of the key elements in consumer decisions to do business with a company is the element of trust. Particularly now that so many purchasing transactions take place online, it will be important for a company to look "personal" and approachable.
While this trend also began several years ago, it will be even more important in 2016 as e-commerce continues to explode.
Companies that are young would be well-advised to incorporate home-made elements in their logo designs. Lettering and visuals can both look as if they were hand-drawn, giving the psychological impression of a "mom and pop" organisation, a small, honest business going against the grain of the "big guys."
Millennials and Gen Y'ers are especially interested in doing business with the "little guys," who they see as more socially responsible, environmentally non-intrusive, and just seem to be more "natural." These two generations already make up a huge buying population. And another note here: typography is a major statement about a company's personality.
Dynamic Logo Designs
When a company designs a logo that can be recognised no matter how it might tweak that design, it can appeal to different audiences at different times as well as keep an audience interested.
Google does a perfect job of this, by changing its logo to reflect upcoming holidays, remembrances (e.g., black history month) and such. People are always interested in what new variation will be next.
Coca-Cola does this very well too. It has altered its script numerous times, but the brand recognition never changes:


By changing out its logo without transforming it completely, companies can keep the basic elements of the logo but change as time warrants, or as it wishes to appeal to different audiences. Consider the logo for Melbourne, Australia, just a large "M."
By changing it on different occasions and for different audiences, it can advertise the diversity of what it offers:
It is both a modern, up-to-date city, and it is home to a wide diversity of people, cultures, opportunities, and attractions.
These are just two of the many variations of the logo, the top one appealing to business interests, the bottom one to people. City logos send strong messages.
Use of Negative Space
This design element can be extremely effective and portray a deeper meaning. Negative space has long been an important element in art and design, and its use in logos is not brand new.
However, in 2016, it will be more prevalent, letting organisations communicate more without changing the basic logo design.
Hard to miss the continent of Africa showing up in the negative space of this logo:
Negative space can be used for conveying psychological messages too. Here is the local of the WWF – Worldwide Fund for Nature – a design that uses negative space to help depict circles.
Circles can represent the earth; they can represent the "circle of life;" and they can represent eternity or the whole of humanity being responsible for the preservation of our environment.
The logo here sends an extremely strong message as well, with the use of a panda, a species that is now on the red endangered list, because its habitat is being destroyed.
Negative space can communicate much more to consumers, as they look for the "hidden" or not so subtle messages, and designers will continue to make good use of it in 2016.
Letter-Stacking
While this can prove a bit irritating to some, letter-stacking a logo will certainly grab attention as viewers unravel what is being said.
It also allows designers to get a lot of text into a logo that they want to keep from scrawling across a large area.
This design trend appears to have gained a foothold among designers and organisations, and so it will continue into 2016.
Mono-Lines
Simplicity with thin lines of all the same weight gives logos a clean, sleek look. While some might look quite intricate, broken down, they are really quite simple.
The other appeal of these is that they often look "hand-made," giving the message of honesty and trust. Usually, a single colour is used as well, emphasising again the simple.
For those who have become a bit disenamoured with all of the colour and hype of complicated logo designs and long to just look at something clean and clear, these logo designs are quite appealing
Some Additional General Thoughts on Design for 2016
Overall, trends are leading to cleaner, sleeker, and simpler logo designs.
And there are key reasons for this. We are in a new century, and consumers' tastes have changed. What they want are things that will make their lives simpler, not more complex. They have plenty of that complexity as they go through their days.
What a logo needs to convey is that your business or organisation can simplify their lives, whether they are seeking products or services, and, at the same time, speak to the "culture" of your company. This is why the logos for Toys R Us and Rolex are drastically different, and yet they maintain simplicity.
Designers looking to create the design that will "put them on the map" cannot just rely on artistic talent. There is an important science at work here too. Logos don't just happen by accident. There is a process:
A designer must have a complete and intimate understanding of an organisation's brand. This takes study and research, including how that brand is portrayed on social media and by its website. If a designer is working on a design for a Chevrolet, s/he will not want a logo that screams Cadillac.

Developing a typical customer persona is another key part of the science of logo design. A design for a seller of farming equipment and supplies will not produce the same "message" as for a company whose typical customer is a single, urban dweller with a more sophisticated lifestyle.
By developing an intimate knowledge of company brand, culture, and customer, a designer will not make the mistake of a logo not communicating the right message. And for new companies and even long-standing ones that want to appeal to the new consumer, honesty and trust must be conveyed through that logo.
---
Author Bio: I was born in Indiana, USA. Graduated from Indiana University High School and got higher education in Indiana University Bloomington. I'm a freelancer and entrepreneur. My hobbies are writing, rock music and self-education. Also I enjoy creative designs and smart logo designs in particular. My twitter: https://twitter.com/Colen8P
---
If you wish to discuss how we can develop your brand or provide graphic design for your product or business, email us at: [email protected]
Inkbot Design is a Creative Branding Agency that is passionate about effective Graphic Design, Brand Identity, Logos and Web Design.
T: @inkbotdesign F: /inkbotdesign
---