Local Business Guide to Branding and Development
Your small local business is a pillar of the economy, and in reality, there's nothing small about it. Many people in your area would be happy to do business with you if they only knew your dedication to your craft.
For this to happen, you need to share your story — a story called "branding," and this guide will teach you how to tell it.
The word "brand" gets used a lot these days, but most people do not understand it. We won't get scholarly and toss out definitions or quotes from famous business executives. We'll use common sense and tell you that your brand consists of two factors:
What people think of you
What makes you different
This is the overall impression of your business, the signal sent by your logo and other branding material. It all may sound a bit undefined and malleable because it is.
Even though making gut decisions is an essential component of branding your small business, becoming confident enough to make such decisions requires some structure. This structure is what we will be covering in this guide.
Importance of Branding and Development for Local Businesses
Nike, Google, and Amazon are all brands. Their products and services vary wildly, but neither their services nor their products are their brands. Sure, a massive part of these companies' global success stems from the quality of their offer, but great branding is also an essential factor.
Branding involves building your company's reputation in the minds of customers. Whether you just started your LLC in your area or have opened a bakery, professional branding can help easily take your business to success.
If you run a local business, you might not have the resources to constantly develop new products and use cutting-edge technology. However, that doesn't mean you have to lag behind the top dogs for high-quality branding.
You don't need to be employed in one of the best local SEO agencies to know that branding is essential for small businesses. It helps them compete in an oversaturated marketplace where many similar products are available.
Start by asking yourself what motivates you to do what you do.
We understand that your mind may immediately go to "making a profit," but try to dig deeper. After all, making a profit should result from your work, not its reason.
If you imagine that money is not an issue, you'll realise that this question can have a wide range of answers, including:
Because I've identified a problem that I would like to solve.
Because there's a group of people in my local community whom I would like to help.
Because there's a particular way I think I could solve problems/help people.
You can use one, or better yet, all of these answers to determine your brand's purpose.
In truth, whatever you're hoping to achieve, your products or services are unlikely to be unique. What's essential about branding is not what you offer but why you offer it.
Defining the Characteristics of Your Brand
So, launching a business starts with knowing why you are doing it. Once you have a clear understanding of this, you will be able to translate the message into something that others will be able to relate to.
The next step is to decide how and what you want to accomplish, and you can start by defining your mission, vision, and values.
Mission
A mission statement defines your purpose. Keep it short, simple, and easy to remember.
If you make hand-crafted leather belts, your mission statement should be: "We create expertly designed and hand-crafted leather belts for the discerning shopper."
Avoid fluffy, over-the-top stuff like: "We believe in the divine quality of top-class leather."
Vision
The vision statement outlines what you hope to accomplish in the long run. You could get a little more creative here, but you should keep in mind that it must be related to what you do.
For example, if you run a content writing agency, don't say something to the effect of: "Our vision is to connect people."
Instead, say: "Our vision is a community where high-quality products and services are connected with their audiences through top-notch content. We want to help you communicate your message more effectively."
Values
You can think of your values as the product of what we discussed before: the "why," the mission, and the vision.
Your value statement should explain how you work every day and what you hope to accomplish in the long run.
Utilising Local Marketing Tactics and Strategies
Now that we've covered the essentials of small business branding, it is time to get into the nitty-gritty of local marketing.
The truth is that you can get started on your local marketing strategy today with a few easy-to-implement steps, which we will cover below.
Optimising and Localising Your Website
In addition to adhering to search engine optimisation (SEO) practices, such as using keyword research to inform your website content, you should ensure that your website offers a great mobile experience.
Mobile devices account for more than half of all website traffic. It will be easier to attract local business if your website is streamlined, has large text that you can read on a small screen, and large buttons that are easy to click.
Perhaps even more importantly, optimising your website for local users is crucial if you run a local business. In other words, if you want to rank locally, figure out what keywords and key phrases locals are searching for.
A good guideline is to frequently refer to your community or local areas in your content. Consider adding language like "serving the tri-state area" to your website if you're targeting a regional audience.
Utilising free keyword research tools such as Google Analytics, Google Trends, and Google Search Console will allow you to identify precisely what local terms you should include in your local SEO efforts. Doing this will make attracting local customers to your website much more straightforward.
Setting up Google My Business
You can start implementing one of the simplest and most effective local marketing strategies right now. Search engine users can find information like your working hours, directions, contact details, and more directly in their search results through Google My Business.
Take advantage of the knowledge panel in Google My Business. Be sure to put the current store hours and any restrictions on the store's web page, including those that only apply to takeout or delivery, especially during COVID-19.
Other third-party sites, like Yelp, should also have your listing. Users need to be able to find your business (including your location) in as many places as possible for local marketing to succeed.
Sponsoring and Organising Local Events
While digital marketing is excellent, building a real-life bridge between your brand and your audience is indispensable.
Promote your brand in your local community by sponsoring or hosting local events.
Furthermore, this is an excellent way to gain local press coverage, which improves your chances of being found online by locals.
Localising Your Paid Ads
You can filter your online ads by IP and location.
Advertisers such as Google, Facebook, and others use this feature to target ads to local users.
You can also use localised paid ads outside of digital advertising. You can reach local consumers through local newspapers, radio spots, coupon books, movie theatres, and sponsorships.
Collaborating with Other Local Brands
You can gain a lot from partnering with other businesses. Joint ventures can maximise each company's exposure. It would be best if you tried to find similar companies (that do not directly compete with yours) that share your values and goals.
Co-sponsoring events with partners is one way to do this. You can ensure a mutually beneficial relationship by exchanging guest posts and other SEO content marketing tactics.
By linking together, you can also accomplish more outreach; by following these strategies, every step you take to promote your business is multiplied by each step your partner company takes.
Going Old-School with Direct Mail and Flyers
Direct mail is a much more cost-effective way to reach customers than you might think. Not paying for professional targeting and mailing lists can help you quickly recover any stamp costs.
Consider neighbourhoods that fit the demographics of your target audience when looking for prime prospects.
Localising Your Email Campaigns
You're using direct mail and flyers doesn't mean you should give up on email marketing. Marketing through email is one of the least expensive strategies, with one of the most rewarding ROIs in the business.
Most of the costs are incurred in obtaining valid email addresses. Fortunately or not, a user's location still cannot be determined from just an email address, but there are techniques you can use to harvest emails based on your targeted location.
To get consumers to sign up for your updates and promotions, place a sign-up sheet in your storefront — preferably next to the register — or at booths at the local events you sponsor.
Engaging Your Local Community Online and Encouraging Positive Reviews
If you have satisfied customers, ask them to leave positive reviews online, whether on Facebook, Google Reviews, or Yelp. You can even offer discounts or promotions, like a raffle or giveaway, as an incentive for them to leave positive reviews.
Additionally, you need to respond to customer reviews online. Make sure your responses are genuine and never use a generic copy/paste approach.
Whether someone leaves a positive or negative review, respond with honesty, integrity, and authenticity.
Each week, set aside an hour to browse and respond to the reviews, and make sure you aren't just sending the same cookie-cutter answers to everybody. That turns users off and makes them feel unheard.
Enhancing Your Social Media Presence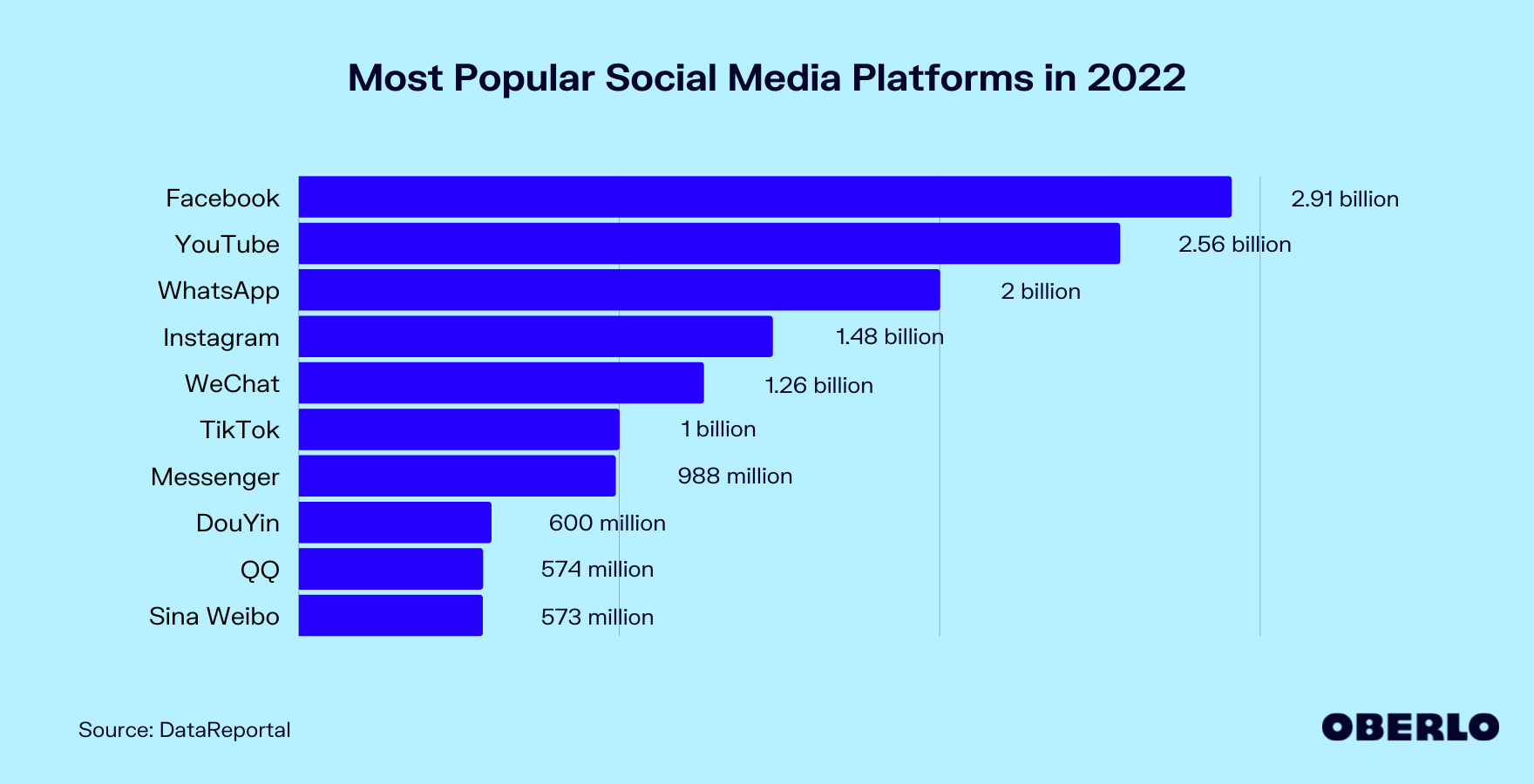 The benefits of social media marketing in local online marketing cannot be overstated. You should optimise and localise your social media pages the way you do your website. Provide up-to-date information about your business, including its location, contact information, and operating hours.
You should also keep your social media accounts active. Using tools like Hootsuite, for example, allows you to preschedule social media posts.
Small businesses mainly use social media to promote deals, reopenings, and promotions. Managing a business' reputation is also a big part of it.
Creating a Local Landing Page for Each Business Location
If you have multiple brick-and-mortar locations, creating an individual web page for each is an excellent way to enhance your local marketing efforts.
It is common for companies to have a variety of locations, but they don't include information about each location on their website. It is essential to include the location of each store, directions for getting there, and the hours of operation.
Each page should include content specific to your business and location.
For example, a Manchester-based real estate agent shouldn't simply list "real estate agent" on their website. Instead, using a phrase like "top real estate agent in Manchester," they can alert the search engines to their location, which helps them deliver more relevant results.
It also responds to how people search for real estate agents or other service-based businesses. They don't want just anyone but "the best," "leading," or "top" ones.
Updating Meta Descriptions and Title Tags
Another SEO factor to consider is whether your website's title tags and metadata are up to date. Metadata consists of several parts, but most people only have to pay attention to the title tag and meta description.
It is optimal to keep title tags shorter than 60 characters but relevant to your brand and location.
Meta descriptions do not influence search rankings to the same extent, but they can increase click-through rates by letting the user know precisely what the webpage may contain.
There is evidence that a quality meta description can increase click-through rates. Putting a phone number in the meta description is also crucial for a local business, such as a restaurant that wants to encourage people to call. Meta descriptions should never exceed 160 characters.
Advertising Locally, Thinking Globally
Your business can do a lot to optimise its digital properties for local audiences at no or little cost. Optimising your website, claiming your Google My Business listing, and giving your social media profiles a bit of tender loving care are the best places to start.
Once you've done that, try to engage your local audience both in-person and online. Participate in community-based events and respond to reviews to increase your brand's visibility and ties with your audience.
There are easy, affordable, and effective tactics you can use to improve your local marketing, regardless of whether your company relies heavily on local engagement or not. Take advantage of these local marketing strategies to make your business a hit in your community.