13 Best LinkedIn Email Finder Chrome Extensions
A LinkedIn Email Finder is a free tool that allows users to search for emails associated with a particular domain name. All searches are done within the public email database. This means your email address will not be revealed, and it will never ask you to sign up or sign in.
How Does a Linkedin Email Finder Help?
It can help you update your LinkedIn profile's email address if it has changed. Creating new business relationships can allow you to find people who work for a particular company or organisation or who have a common interest with you. What's the catch?
You will need access to a computer and an internet connection. It is straightforward, you only need to register for an account and enter the name of your domain, and you can begin searching immediately.
How does it work?
Most LinkedIn email finders search the public email database for emails associated with a particular domain. It allows users to see how active specific organisations are and their frequency of job postings. 
It can help you build up your network by allowing you to search for people already associated with the same organisation.
Information compiled from multiple search engines combined into one convenient location. This allows users to get results within seconds instead of hours or days. A LinkedIn email finder offers a free email update service that can be linked to any LinkedIn profile.
Best LinkedIn Email Finder Chrome Extensions
One of the fastest ways to convey a message is by email, but finding the right one with so many different apps for sending and receiving messages on LinkedIn can be challenging. That's where our next few blog posts come in handy.
Whether you want to send an email that others won't forget or you need a reminder of a conversation a few weeks ago, these 13 best LinkedIn email finder Chrome Extensions will help you find your lost friends from your past.
Here are my top picks for your best LinkedIn email finder Chrome Extensions.
1 – Aeroleads: Best LinkedIn email finder
If you're on LinkedIn and looking for updates or insightful articles related to your industry or career, you might struggle with finding the right emails. 
LinkedIn is a platform that helps you connect with people worldwide, but its email function is only meant for business-related messages.
Aeroleads is an automated tool (Scrapebox alternative) for scraping the email addresses of professionals related to airlines and the aviation industry. It is a web app that creates a database of email addresses from LinkedIn.com and extracts contact information from public profiles. 
You can use Aeroleads to search for specific contact information or find people you may want to work with – through job postings, volunteer opportunities, etc.
Aeroleads helps you find people within your network by providing helpful information from LinkedIn profiles such as name, skills, job title and company links.
2 – Uplead
Do you have a tool that helps you generate leads? Are you struggling to find the best one for your business? Uplead is the answer to all your lead generation problems.
Uplead gives businesses detailed information about their visitors, allowing them to tailor their marketing efforts specifically for each visitor according to what they are looking for. Using this comprehensive data, businesses can optimise their campaigns and generate leads with high conversion rates.
You can easily measure your ROI with Uplead – knowing which leads turn into conversions lets you know how much money is being made. It even helps you to find all the corporate emails right from Linkedin.
This feature is excellent for creating a newsletter campaign to keep potential leads updated on your business's latest products and services.
You can also use the tool to make A/B testing easier. And if you're a multilingual company, Uplead can help you manage campaigns in different languages by translating landing pages. With Uplead, business owners can monitor details in real-time and eliminate poor-performing leads before spending money on them.
3 – Clearbit Email Finder
The Clearbit email finder will help you find the correct email to contact someone at their company. You can search for an individual or company name and send them a message without filling out the 'subject' field.
It also includes phone numbers, addresses, social media profiles, and LinkedIn profiles for most people with an email address.
The Clearbit email finder is an excellent tool if you are unsure how to contact someone or need more information about who they are before sending them your content or startup idea. 
You can use this information to learn more about your target customer and what they do at their job. This tool will be beneficial if you are looking for a job or internship and want to contact a company or business to ask for an interview.
The Clearbit email finder is straightforward to use and search for people by name, email address, company name, city, state/province, country or even what they do at their job.
4 – Snov.io
Snov.io is a service that allows users to search for an email address by entering their company's domain. It shows all employees in that company and can make it easier for people to contact each other.
The email finder scans company domains for emails and shows all company employees their roles. This way, if you work at abc.com, you can search "abc.com", and it will show you all employees of abc.com with their job titles.
With this email finder, people's lives can be made easier at work because it provides an easy way for employees to get in touch since they don't need to remember each other's email address or locate it on the company directory website. This can be especially useful for startups where people could work in the same room but not know each other's names.
The email finder is a free service and can be accessed at snovio.com. People from companies such as Google, Uber, Airbnb and many more.
5 – LeadGrabber MF
LeadGrabber MF email finder is the only one that quickly searches through precisely who you're looking for and where they're located. It's got unmatched accuracy and speed, plus it never forgets a contact, no matter how many times it is updated! LeadGrabber MF can even clean up unsolicited emails (spam) and track lost friends and ex-lovers.
It even helps you find different emails leading to Linkedin accounts. It's fast, free, and easy to use. 
LeadGrabber MF is a vital tool for those who can use it. It's been used by those in the lead industry for years but has now been available to everyone.
You can be instantly connected with any of millions of email leads, and you can do this without purchasing an overpriced list or mine through endless contact lists.
6 – Email Hunter
Email Hunter is the best app to help you find Linkedin emails in just a moment. Ever wanted to find the email id of someone on LinkedIn? Now, you can find Linkedin emails in just a moment through email hunter. 
Linkedin doesn't allow owners of the app too much access, so when you can't get hold of any employee or business contact, what do you do now? 
This is when apps like email hunter come in handy. These apps monitor LinkedIn pages for social profiles and alert users to specific names. The app also gives information about profiles such as job title, company name, etc. 
You will soon find your desired contact with ease and professional manner. Use email hunter, the best application for finding Linkedin emails.
The email hunter app has gone viral and is now among the most downloaded apps on the google play store. The application gives you information about companies, like their number of employees, revenue, country etc. Thus, if you're wondering how to find Linkedin emails with the help of an email hunter, then there's no need to worry anymore; go ahead and download it right now.
7 – Email Highlighter
Email Highlighter is a Chrome extension that removes the distraction from your email by making them seem like they are no longer there. This app lets you set your focused and distractions tabs, and when you click on a distraction tab, it automatically takes you to your focused tab.
This app also allows you to send emails directly from the extension by pasting the email address in any text field. This app is handy if you are trying to get through your emails but skimming through half of them quickly.
It even allows for LinkedIn allows you to keep track of the vital information in your inbox. You can easily see all your to-dos, conversations, and other messages simultaneously, so you can get back on track with them instead of having them buried in random tabs. 
If you want more email features or integration with other email apps, try Trello for Gmail.
8 – FindThatLead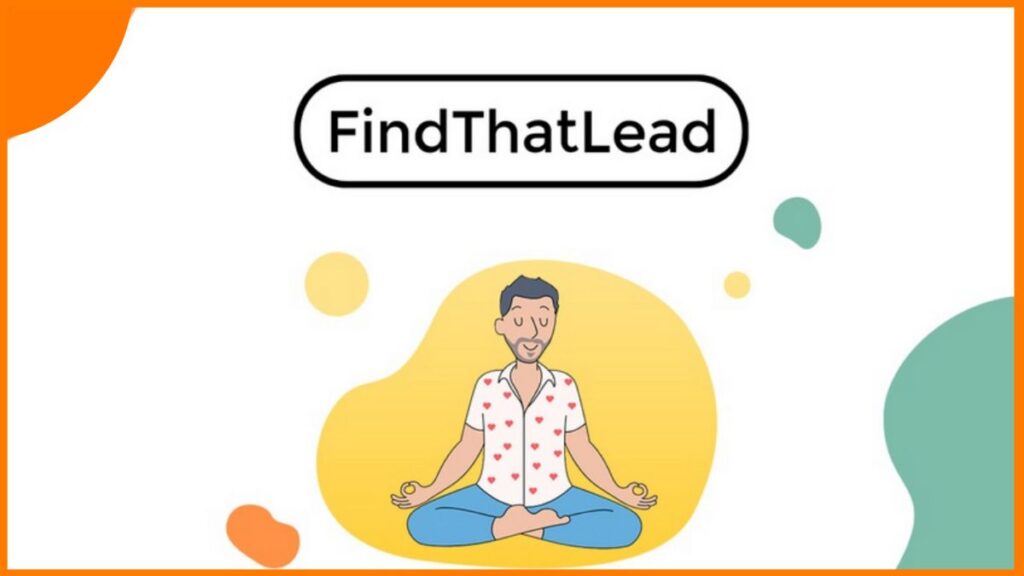 FindThatLead is a free and innovative email finder service that will search for the exact contact information you need in seconds! They'll show you how to get in touch with anyone from your boss to your favourite artist or even the person sitting next to you on the train.
Their data is updated daily with billions of emails and phone numbers collected from various social media sites, online businesses and technology giants like Facebook or YouTube.
FindThatLead allows you to search for an email or phone number on their database of billions of records they have collected, organised by thousands of categories.
FindThatLead now offers a premium and private email and phone number lookup service. They offer the highest quality and the most accurate information at a price you can afford. They make it our mission to provide you with the best data possible. 
Their data is stored privately, and they do not share your information with anyone. It also doesn't bulk sell or use email addresses for marketing purposes.
9 – Hootsuite
Hootsuite is an app that helps you manage your social media accounts simultaneously. You can use it with Linkedin, Twitter, Facebook and more, so you don't have to log in and out of your accounts. 
You can use this app's integrated browser to view your LinkedIn inbox while working on your other social media accounts.
This app lets you send emails to other users, so you can send them directly from this app if someone has posted a status update that you want to notify other people about. You can also use this tool's instant messaging feature to communicate with other people who are using this tool too.
10 – AnyMail Finder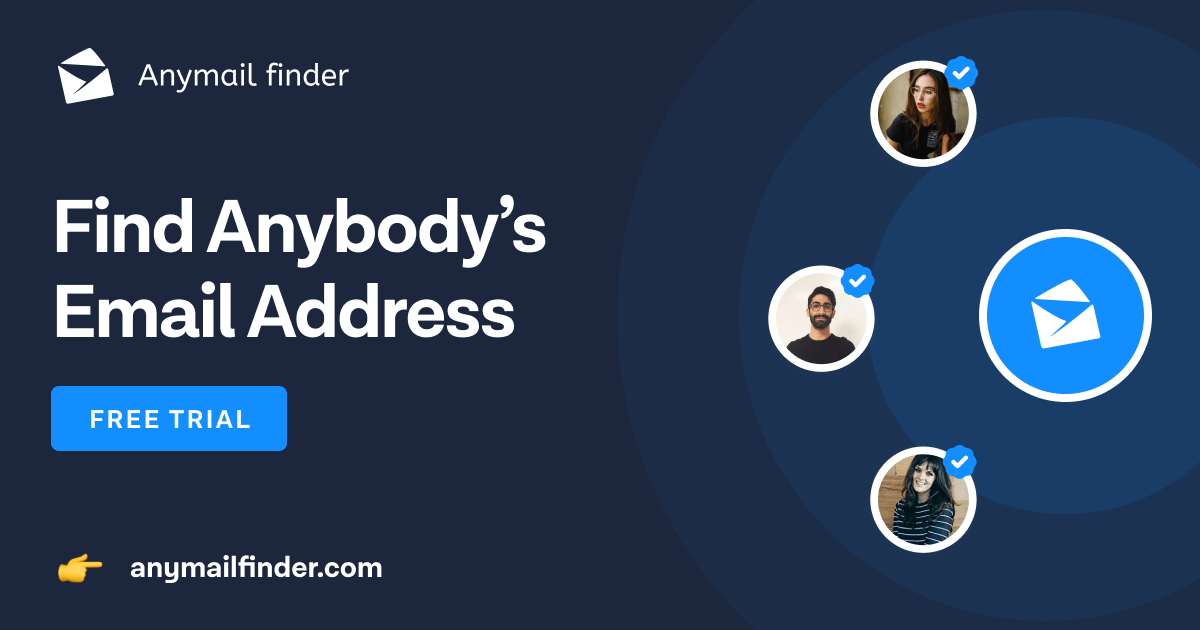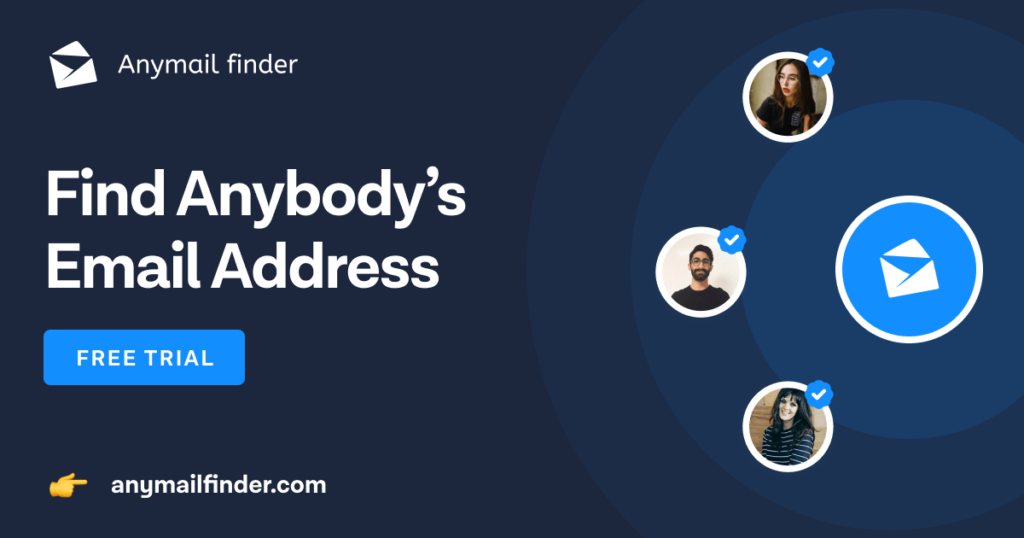 AnyMail Finder aims to make finding emails as easy as possible and make the process faster and more convenient than any other service you would find online. 
We will show you how AnyMail Finder gathers lists of millions of emails, where you can search for a specific email address with just a few clicks. 
This short description will tell you everything necessary for their services to be helpful. Email Finder services are often used by spammers, marketers, and other people who want to send you unsolicited emails.
You can also use email finder services for good purposes – for example, if someone has lost contact with an old friend or relative, they might use an email finder service to help them reconnect with them. AnyMail Finder is the best email finder for all your Linkedin contacts.
11 – Headteacher
Have you recently tried to find a specific email in your inbox but couldn't locate it? Did the email have a word in the subject, or was that last name in there? 
You've been struggling to find that one elusive email you know is buried deep under all your other emails. Don't worry; I'm sure this has happened to many of us. Let me help you out with this problem!
The Headreach Email Finder is a website that will search through all of your emails and show results for what you used keywords or phrases in each message. It also includes a list of categories to navigate after efficiently completing the search.
This way, instead of going through your emails individually, you can go to the website and find what you're looking for in seconds!
This is useful for so many reasons. If you're in the corporate world, you might be searching for an email with a specific keyword or phrase so that you can follow up on it with a client or contractor. 
Or, if you are in an interview, you want to ensure that the email is still intact with accurate information that will help with your resume.
12 – Discover
Discovery automatically identifies the email address of just about anyone. When you send an email, it will go to the recipient's inbox. But before your message lands in their inbox, Discoverly's patent-pending algorithm checks for matches with public data to find valid emails.
Previously, you almost always obtained personal contact information through phone calls, emails, or in-person meetings. Today, more and more data sources are being used to accumulate contact information of individuals, many of whom volunteer voluntarily.
Today's most popular techniques for finding emails are manual 'fishing expeditions' using public resources, which are inefficient and often inaccurate. Marketers must spend money on licenses to access databases like the DRA (the Direct Response Advertising Association), open email lists, or companies like MailChimp or Constant Contact.
13 – RocketReach
If you are looking for a professional email finder, then RocketReach can help you. RocketReach email finder is a complete solution with powerful tools to provide you with the best and most efficient way to find email addresses.
RocketReach allows you to search for and identify valid email addresses on any domain so you can communicate with your customers, prospects, and partners. You can save time and money by not using paid services or the help of an expensive agency.
RocketReach will help you locate almost any valid email address on any domain. It works by searching for the domain's primary and secondary name(s). Depending on how many names are used or how many domains are searched, RocketReach can find over 1 billion email addresses within minutes.
RocketReach is 100% free to use. No registration is needed; all features are included in their standard packages. You can also purchase "PowerPack" or "GoldPack", which gives you even more powerful features to increase your email address finding success.
All email search results are displayed visually with advanced filters to quickly sort, view, and send the valid email addresses found through RocketReach.
14 – useArtemis.co
useArtemis is a lead generation tool that allows doing LinkedIn & Sales Navigator scraping, data enrichment and multichannel outreach.
It can be used as a standalone app to find emails on LinkedIn or as a more advanced lead generation tool to scrape LinkedIn search results and automatically find emails of extracted leads.
useArtemis also offers a powerful outreach tool to get in touch with your leads automatically through LinkedIn and emails following the conditions you want. Sales and marketing people can use it as an intent marketing tool to contact your customers at the right time. 
Conclusion
There are many different Chrome extensions, which can be overwhelming when you first start looking for the best ones. However, finding a good one will be a breeze once you get the hang of the different types. 
There are many different ways to use Chrome Extensions, each one depending on your needs. Regardless of your needs, we hope my best LinkedIn email finder Chrome Extensions, will help you get started.