Steal these 5 SEO Link Building Strategies to Improve Your Website's Authority
Running a business is much more than just providing the desired products to consumers. To ensure that your brand is chosen over others, you must invest in marketing. This includes digital as well as conventional marketing.
An important branch of digital marketing is SEO or search engine optimisation. And an equally important part of SEO is link building.
Why is SEO important?
According to Internet Live Stats, there are over 200 million active websites online today. That means that broadly speaking, your website is competing against 200 million other sites.
While the competition does reduce when you filter options out based on categories and niche, the fact remains that to gain the attention of your audience; you need to put in a good fight.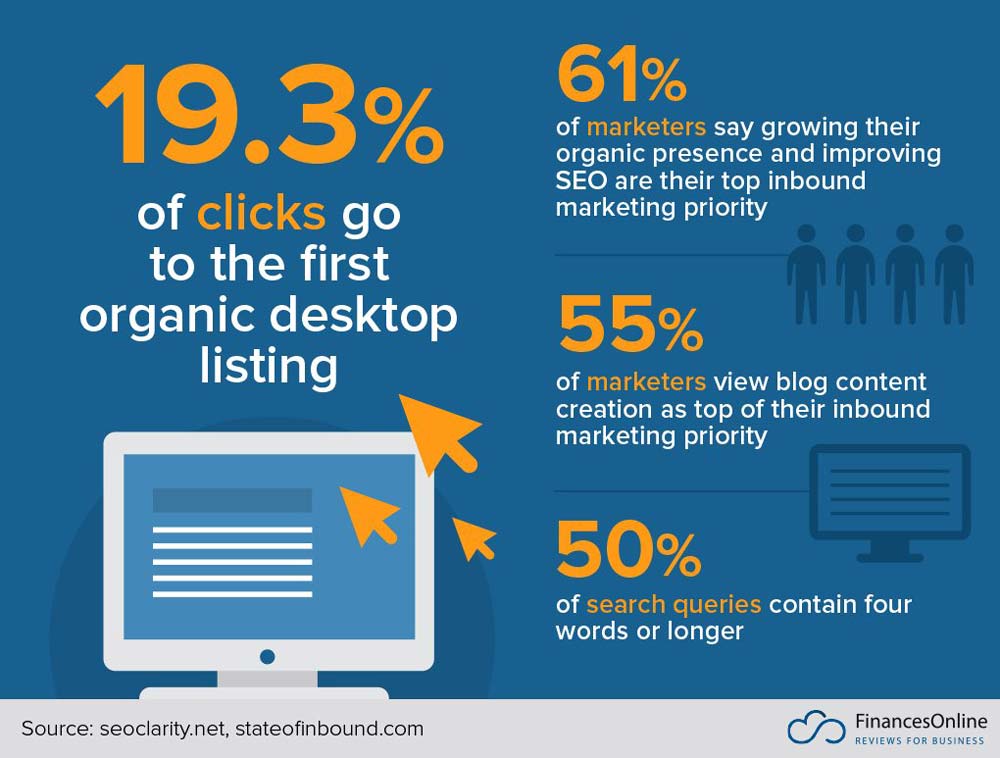 Also, as per Net Market Share, as of 2019, Google accounts for over 75 per cent of online traffic. And Zero Limit Web Reports that 67.6 per cent of organic traffic goes to the first five search results.
All in all, SEO ensures that your website pops up at a respectable rank, thereby ensuring steady traffic. One metric that Google takes into consideration when ranking websites is link building.
Link building refers to the number of authoritative websites that link back to your site. It illustrates a website's authority and credibility. As per a study conducted by Search Engine Land, link building is among Google's top three ranking metrics.
Yet, Backlinko claims that over 94 per cent of blog posts have zero backlinks. Quality link building is quite a challenging metric to accomplish.
Top SEO Link Building Tactics
Are you worried about your website's authority? Here are SEO link building tactics that can help.
1 – Use Guest Blogging
A great way to generate quality backlinks for your website is by guest blogging on other authoritative websites.
HubSpot concluded that businesses with blogs tend to generate over 97 per cent more inbound links as well as 55 per cent more traffic than typical companies.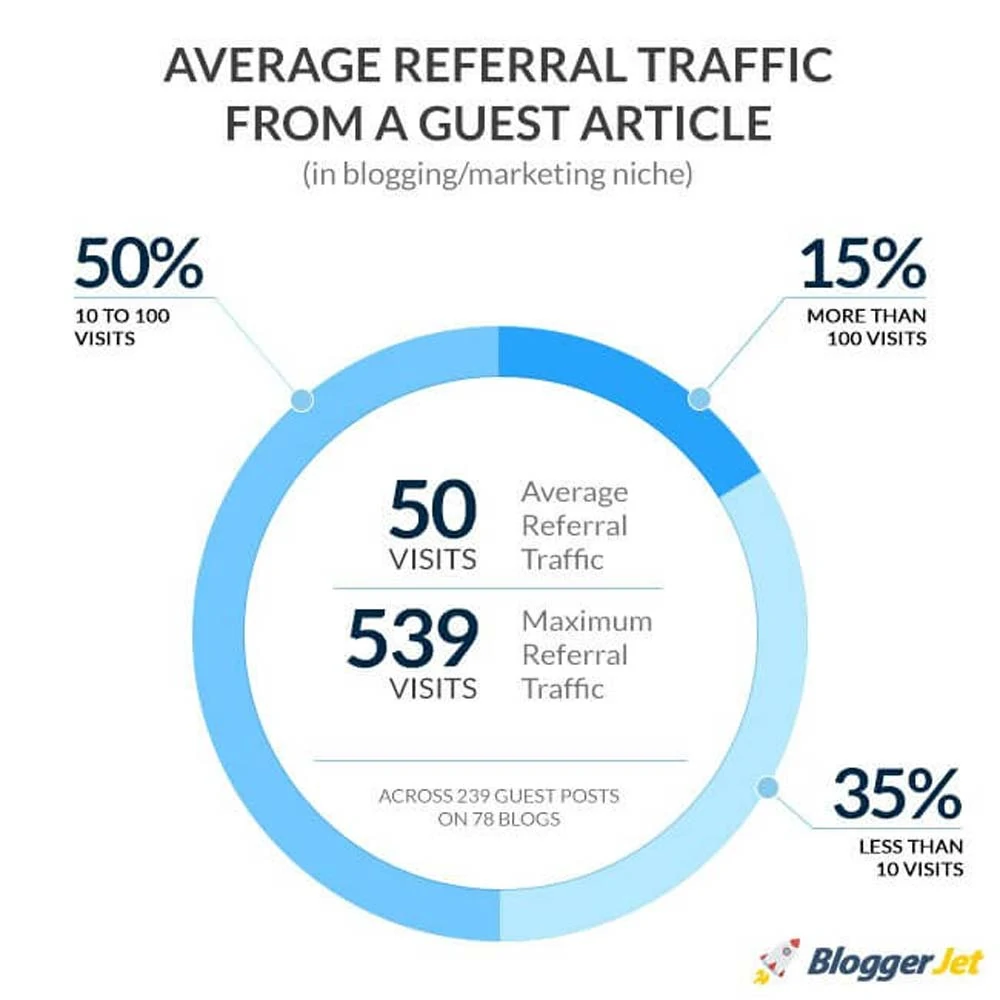 Before you begin your own blog, guest blogging can allow you to gain popularity in the blogging world as well as create quality links for your site.
Start by setting a goal. What do you wish to achieve from guest blogging? For instance, let's say you want to drive better traffic to your blog. In this case, you must only target websites that you believe will send you more traffic. This calls for shortlisting blogs that post their guest posts on social media networks as well.
To identify relevant websites and blogs to build links with, begin your journey on Google search engine. 
Search relevant topics that you believe will attract your target audience. The top search results that are reflected are the blogs you must pitch your idea to.
Make sure to study the audience of the blog you plan on guest posting in. Follow the general content writing rules. For instance, don't stuff keywords or appear too promotional. The goal should be to inform the audience not to sell an idea to them.
Many link outreach services offer guest blogging and optimised content writing services. In case you are not an expert, you might want to look for professional help.
2 – Start your own blog
Once you have to build relationships with the blogging community by writing guest blogs, it is time to start your own company blog.
This will help your business in two ways. It ticks both content optimisation and backlinking standards of Google. With one task, you can effectively achieve two of the most critical metrics of Google!
Starting your own blog allows you to generate regular content. If you optimise it all well, you can end up securing and even improving your search engine ranking.
Additionally, it also establishes you as an industry expert and a credible source. However, to achieve this benefit, you must ensure that the content you write is relevant, high quality, well-researched, and trustworthy.
By writing on topics that are relevant to your target audience, you ensure that more people find your blogs useful and hence read it. This is bound to drive your ranking up.
Moreover, to add credibility to your website, you must add authoritative links. This works in three ways, as well. First, it showcases that your articles are well-researched. 
Secondly, it helps you in building relationships with credible sources. Thirdly, it illustrates to Google that your piece deserves a better rank.
So, to build links, you must create content that is unique, relevant, and well-researched. This way, other blogs might be tempted to link to you to improve their own credibility. And the cycle continues.
3 – Leverage infographics
One thing that is shared even more than content is visuals. Let's face it; most of us don't have the time to read through lengthy and verbose content. We wish for a quick way to absorb all the information.
And there is no better way to do so than infographics.
Infographics are a pithy visual representation of data. They contain graphs, visuals, and text to send their point across. Apart from being convenient for site visitors, infographics are a vital part of an effective link building strategy.
Infographics allow websites to generate organic traffic to their website as well as get quality backlinks, without asking for them or establishing harmonious relationships with other businesses.
As per Quick Sprout, infographics tend to generate over 37 per cent more backlinks than simple blog posts.
How can you create infographics for your website? Again, unless you have a professional graphic designer in your team, you will have to seek help.
Make sure your infographic is informative and relevant. Include statistics, research, and data in it to make it credible. Since infographics are now popular among SEO enthusiasts, you must strive to make yours as unique and informative as possible to make it shareable.
According to Statista, there are over 3.5 billion active social media users around the world. Regardless of which sector you are in, the chances are that you will find a significant chunk of your audience online.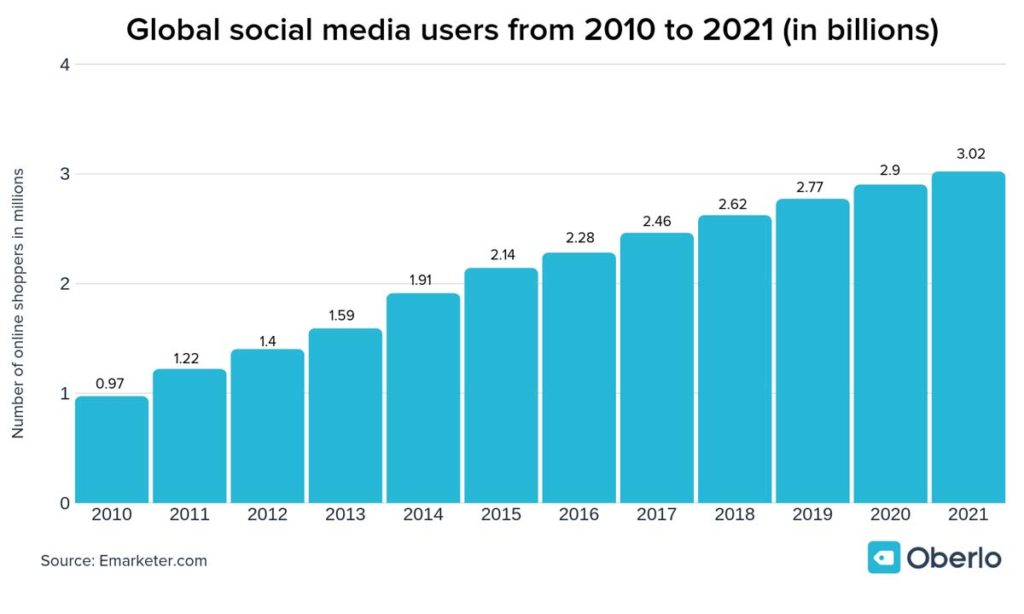 You must ensure that you leverage the power of the platforms as well as your own following to improve your site's overall visibility.
Credibility comes from the brand image and equity you have. A business that is generally trusted is more likely to be sought by other companies and hence improve chances of link building.
So, make sure to be active on social media. Share any news and updates that you think will help your target audience. But, these updates must also be relevant to your sector. Answer queries of customers as effectively as you can.
Enter groups and communities to showcase your expertise further. Each of these methods will help in boosting your engagement rates. 
Always include your site's URL in your posts. When you combine the two tactics, you will end up exposing more people to your website.
This will help in boosting your site's visibility as well as boosting your link profile.
5 – Keep a tab on competitors
To outperform your competition, it is essential to know where they stand. Hence, you must keep a check on the backlinks of your rivals.
This allows you to understand what backlinks are currently being ranked high by Google. Get insights from their hard work and learn from them rather than trying to decode Google's ranking algorithm on your own.
Therefore, look at competitors that rank higher than you. Start by identifying which keywords they are using and what platforms they are getting their links from.
To get the best idea about whom you should consider as a benchmark, start by using your primary keyword. 
Whichever brand comes on top organic search results for the concerned keyword is your competition.
Analyse their backlinks to gauge their authority, along with identifying the average number of links used by the brand. Remember, as long as the influence of the domain you link to is high, you won't need many links.
See which strategy is working for them. Are they getting their links from related blogs? Are there more corporate websites? In the case of former, it shows that guest posting is working for them while the latter illustrates that they are building links through outreach and networking.
Regardless, in the short-run, after you have found quality links, replicate them by naturally including them in your relevant content. In the long run, include your insights in your link building strategy.
Verdict
SEO Link building strategies can be quite challenging when it comes to reaping results. This is because compared to other tactics, this task is much more cumbersome.
But don't lose hope – guest post. Start your own blog. Use infographics and social media. Conduct a competitor analysis. With these five strategies, you are likely to build quality links sooner or later. Amongst it all, don't forget your goal of improving your website's authority.
Do you think any other relevant link building strategies will work? Let us know!
Top Books on Link Building & SEO
Sale
Bestseller No. 1
Bestseller No. 2
Bestseller No. 3
Bestseller No. 4
Sale
Bestseller No. 5
MRCUFF Building Block Pair of Cufflinks and Tie Bar Clip with a Presentation Gift Box
MRCUFF Building Block Pair of Cufflinks and Tie Bar Clip with a Presentation Gift Box
Arrives in hard-sided presentation box ready for gift giving, then can be used for storage or display box. Your french cuffs or tuxedo will never look better than with MRCUFF on your sleeve.
Perfect for weddings, formal or business attire, awesome gifts for best man, groom, father, boss, boyfriend, husband or dad.
We make your gift giving choice easy for Anniversaries, special occasions, business, Christmas, Weddings, Birthdays and more.
Microfiber polishing cloth for cuff links gift included with each set. 30 day, no reason needed return policy.
Last update on 2022-12-08 / Affiliate links / Images from Amazon Product Advertising API