International SEO: 7 Ways to Market Your Products Globally
International Search Engine Optimisation (ISEO) is a combination of strategies employed to increase the number of visitors to your website. It involves many things such as SEO, SEM, link building, social media marketing etc.
Global eCommerce sites are on the rise, and to compete effectively in today's digital marketplace; you need to know how to get your product in front of as many consumers as possible.
Global markets are an attractive option for many small businesses looking to expand their reach and increase revenue, but navigating the complexities of international SEO can seem daunting. There are several things you should consider before launching a global marketing campaign.
A study of global consumers by the University of Toronto's School of Management revealed that 66% of global consumers now use the internet as their primary research method for shopping and buying. This is why ensuring that your website has been optimised to reach these international markets is more critical than ever.
Identify Your Target Markets
SEO is one of the most powerful marketing tools available for business owners. It helps boost search engine traffic to a website and thus leads to more business and sales.
International SEO differs from domestic SEO in terms of its target market. While you can market your products and services to a local audience in your home country, international SEO is about reaching a global audience.
An essential part of international SEO is optimising your website for languages other than English. Most people use Google translate to translate text into other languages. This is useful if you want to reach out to non-English speaking countries.
Here is how you can identify your target markets for international SEO.
Check your country's name and default language
Check your country's name and the language spoken by your customers. If your audience is predominantly a single language or a small group of languages, then you can choose your keywords carefully to target these languages.
Get to know about the region
Learn more about the country you are targeting. Read the news to get an idea about what's happening in your target region. This way, you will know about the market trends and get a good idea about the market's problems.
Get a feel for the culture
Get a feel for the culture in the country you are targeting. For example, if your target market is primarily German, you might want to research more about Germany, its history, culture and traditions.
Use social media platforms
Look at the social media sites that your target customers use. Look at which social media sites they use most often and try to find ways to attract them to these sites.
Get to know the language
If your target market speaks another language besides English, you will need to learn the language too. You will need to know how to write, read and speak the language.
Local SEO: Find Your City's Niche
Local SEO uses keywords and information to optimise a site for local search results. Local SEO focuses on finding the right keywords to target your business or service to customers within a particular area. This allows businesses to rank highly in local searches and gain more customers.
To do local SEO, you must understand local search and where your customers are. It's important to note that if you are doing local SEO for a brick-and-mortar business, you may be able to use traditional SEO techniques to optimise your site. However, you may need to use different methods to rank in local searches for a local service or service-oriented business.
Local SEO helps you target the geographic location of your business. As a result, your website should show up for local searches for the geographical area in which your business operates. If you don't appear in local searches, potential customers will never see your website.
Some businesses have a physical store or office and serve the general public. However, many businesses operate only online, serving customers around the globe. Many consumers may search for your business in a specific geographic area, even though your business operates globally.
Here are some ways to determine where your potential customers live and target local searches.
Use Google Search Console
Google Search Console is a web tool that provides analytics for your local SEO. You can use this tool to figure out where your potential customers are searching for your business, and you can use this information to improve your ranking.
You can get a list of keywords people use to search for your business. You can use these keywords to target local searches. For example, if someone is searching for a "plumber in New York City", you can target those words to perform local SEO instead of international SEO.
Google Analytics
Google Analytics is another tool that can help you identify keywords your potential customers use to search for your business.
You can enter your website URL in the Google Analytics tool and see a list of keywords people are searching for on your website. You can use these keywords to target local searches.
Use your city's government websites
The best way to find out where your customers are located is to look at the government websites for your city. These websites provide information about the population size of each city, the average income level of each city, and the number of companies located in each city. These websites allow you to determine what cities are the most populated and offer the best prospects for your business.
Find Out Which Languages are Most Popular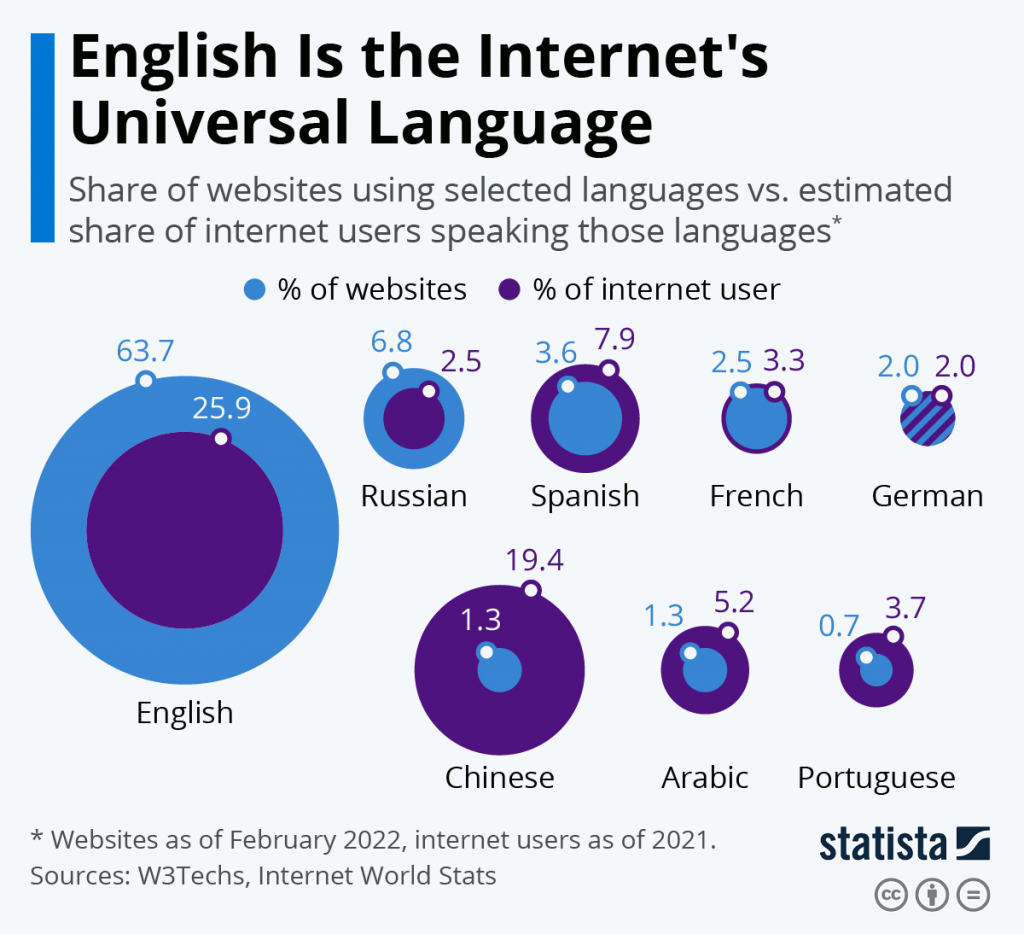 TLDR: Here are the Top 10 most popular languages online:
English: 1.1 Billion (25% of all users)
Chinese: 888 Million (19% of all users)
Spanish: 363 Million (8% of all users)
Arabic: 237 Million (5% of all users)
Indonesian/Malaysian: 198 Million
Portuguese: 171 Million
French: 151 Million
Japanese: 118 Million
Russian: 116 Million
German: 92 Million
One of the most effective ways to get your site ranked higher in the search results is to choose suitable languages for your website. This is because different countries prefer using different languages.
According to statistics, English is the most popular language for international SEO. Therefore, a lot of international businesses have their websites available in English.
However, many languages are spoken worldwide, and most have significance in different cultures. These languages might be a part of the culture of the country.
Therefore, it is essential to make sure that you know which languages are most popular among your target audience and choose the right one for your website.
To improve your international SEO for visitors, you should learn which languages are the most popular.
Multilingual SEO: Optimise for Different Languages
Regional languages are widely spoken and used in different parts of the world. Regional languages are often referred to as national languages because they represent a particular country. They are spoken by people living in that region of the world. Some examples of regional languages include Chinese, Japanese, Spanish, Portuguese, German, Arabic, etc.
International languages are generally those languages that are commonly used around the world. International languages are usually referred to as global because people speak them from many different countries. Some examples of international languages include English, French, Russian, German, Hindi, etc.
Multilingual websites allow visitors from different countries to access the same website simultaneously. This is the most convenient way to access multilingual websites, allowing users to simultaneously read and write in their languages.
Making your site accessible to multiple languages is known as internationalisation. This process enables your site to be viewed by people from around the globe.
To optimise your website for regional and global languages, it's essential to know how to optimise your content for different languages.
To understand this better, here are a few SEO signals:
Use appropriate titles and keywords:
When creating an article for your website, ensure that the article's title contains the appropriate keywords. It would help if you used the keywords in your post's title and the content. You should include the keywords in the URL as well. In addition, you should also ensure that your title contains the words in the target language.
If you don't use the appropriate language in your title and keywords, you will lose much potential traffic from search engines like Google, Yahoo, Bing, etc.
Include appropriate language throughout your website:
Ensure your website is accessible to visitors from various regions and countries. To achieve this, make sure that all the pages of your website are in the target language. For example, if you have a website in English, it should contain content in English and other languages. Make sure that the text on all the pages of your website is written in the appropriate language.
Use H1, H2, and H3 tags to highlight the vital information in your articles.
Write unique content for each language:
You should avoid using the same content for multiple languages. If you use the same content, it may lose the quality of your website.
Create a Site for Each Language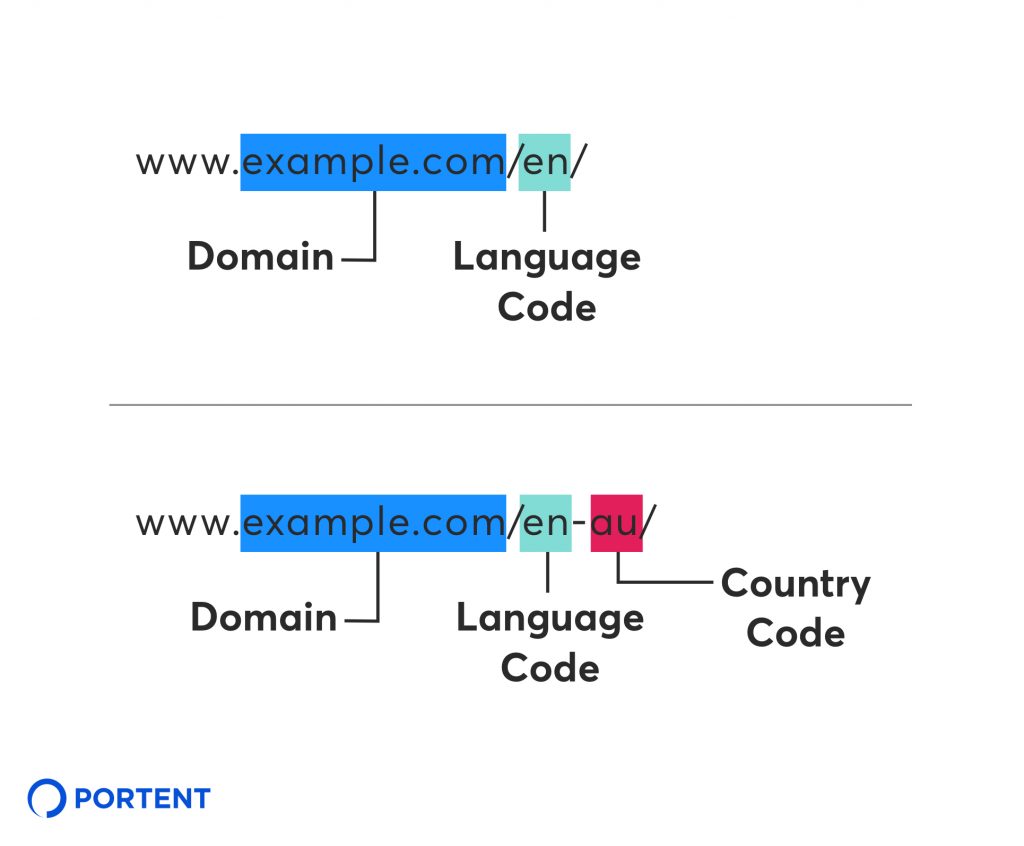 We are discussing creating sites for international SEO for each language (or at least two or three languages). When you do this, you show that you've been active and care about your users.
Let's go over the steps you need to take to get started.
Step 1: Choose the languages you want to support
To ensure that your users can access your website, you need to make sure that they know the language of your website.
For example, if your website is in English, you must include it in other languages too. If you only include it in English, your users will have difficulty accessing your website.
So first, choose the languages you want to support. You can choose up to 6 languages, but you must include the languages you're using and one more language than that.
Step 2: Choose the site structure
When you choose the language, you must choose the proper website structure. This means that you'll need to choose between the site structure and the multilingual site structure.
Step 3: Choose the plugins you need
To create the multilingual structure, you'll need to use a plugin called WPML.
Advantages of using WPML
Easy to set up and manage
Easily supports SEO
High Compatability with themes and plugins
Disadvantages of using WPML
Translating manually can take time
It can cause issues with URLs when uninstalling
As you can see, WPML comes with advantages, but it also comes with some disadvantages.
Optimise Your Landing Page
International SEO can boost the ranking of your site. Your site's ranking depends on how much content you have and how popular your content is.
Many factors affect your rankings, but the two most important ones are the amount of content you have on your site and the popularity of your content. The goal of SEO is to increase the amount of content and the popularity of the content on your site. You can optimise your site for international SEO by focusing on these two areas.
There are various ways you can improve the amount of content and popularity of your content. One of the easiest ways to do this is by creating great content and optimising it for international SEO. You can use different methods to optimise your content. Some of these methods include the following:
Language Support
You can optimise your landing page for international SEO by having language support. This is a must for any landing page. By having language support, your visitors will be able to access your site in their native languages. Language support can help with conversions, especially targeting customers from different countries.
Keyword Research
When doing keyword research for international SEO, make sure you are using the correct terms. These are the keywords that will work for your business. For example, if you sell shoes, don't use keywords like "running shoes" or "footwear." Instead, try "shoes for long-distance running," "skateboarding shoes," and "comfortable running shoes." These are all the same, but they have different meanings.
Include Keywords
It's also essential to include the keywords you are targeting on your landing page if you're targeting a specific country, including that country's name.
Mobile Friendliness
Your landing page needs to be mobile-friendly. This is the smartphone age; therefore, your website must be accessible on the mobile platform. You can use tools to check whether your site is mobile-friendly. Some tools you can use are Google Mobile-Friendly Test and W3C Mobile-Friendly Test.
International Content Marketing: Build a Global Audience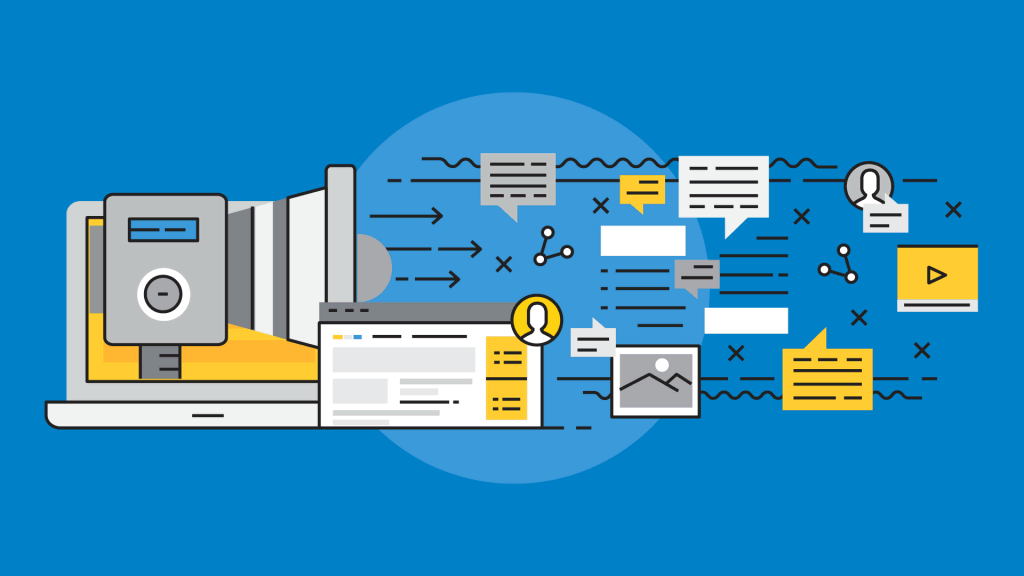 International content marketing helps you reach out to a global audience. In today's market, people are becoming more aware of online platforms. And the importance of having an international presence has increased significantly. So, to tap into this audience, you must create an international content strategy.
International Content Marketing Strategy
There are two different ways to go international with your content. You can go through paid marketing channels like social media marketing, content marketing, or paid advertising. Or you can go through the organic channel, where the goal is to drive traffic to your site. Let's take a look at each one of these channels.
Paid Marketing Channels:
Paid channels like social media marketing or paid advertising will help you create more awareness among potential customers. But they are expensive and have limited reach. Paid marketing is usually done on a monthly or yearly basis.
Organic Traffic Generation:
On the other hand, there is organic traffic generation. This type of marketing aims to grow traffic from search engines. Regarding SEO, we can say that SEO is a long-term strategy. It is not a quick fix. It will take time to build organic traffic to your site.
Here are a few tips on how you can implement the organic channel.
Content Creation:
Create content related to international audiences. Create content that answers their questions. For example, if you are an eCommerce site, you can create content related to fashion trends. This way, you can engage your audience and create brand loyalty.
Content Promotion:
Promote your content. Make it easy for people to share your content. Include links to your content in your emails, newsletters, and blogs. Also, include social media sharing buttons. This way, your content will be easier to share.
Social Media Marketing:
Use social media for promotion. Connect with relevant influencers on social media. This will help you build relationships and create brand awareness.
International SEO and content marketing are about understanding the audience's needs and wants. You need to understand how they interact with brands and how you can provide them with the best service. You need to figure out the different markets and the language barriers.
Conclusion
There are several reasons why international SEO is a good idea for online marketers:
It allows you to build awareness for your brand before customers find you. Optimising your site can be seen on search engines like Google, Bing, and Yahoo. This is particularly useful when competing with large companies with bigger budgets.
Because search engine optimisation takes time and effort, you can build a long-lasting reputation for your brand.
By optimising your site, you're helping to build an international market for your brand.
You're helping to grow your audience.
You're helping to diversify your customer base.
While there are many ways to optimise your website for search engines, this guide will give you some great tips to help you get started.
Get this free guide to international SEO to start your marketing in another country.